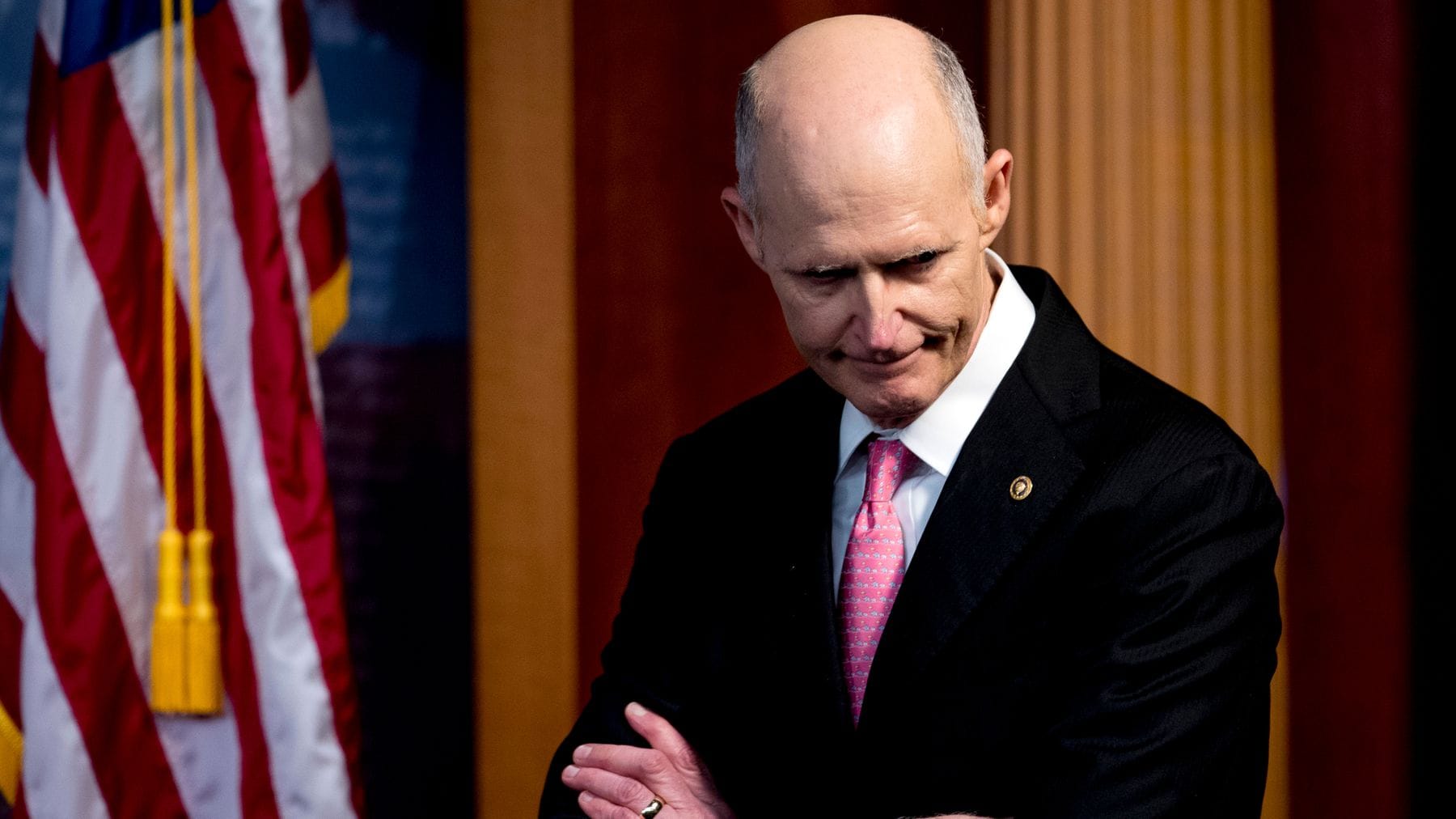 The Senator wrote the President Thursday.
The United States may lack unilateral ability to move next year's Winter Olympics from China, but that's not stopping a Florida Senator from pressing the President on it.
U.S. Sen. Rick Scott wrote President Joe Biden Thursday, calling for White House assistance on his continuing push to move the 2022 Winter Olympics.
"Under no circumstance should the global community give Communist China an international platform to whitewash its crimes, which is what will happen if they are allowed to host the 2022 Olympic Games in Beijing," Scott wrote Biden, requesting a meeting to "discuss the horrific human rights atrocities occurring across Communist China and the effort to select a new site for the 2022 Winter Olympics Games."
A boycott wouldn't suffice, Scott claimed.
"I want to make very clear that the United States cannot simply boycott the games. Boycotts hurt athletes who have spent their lives training to represent their country on the international stage. This is about human rights, which we all have a responsibility to address," Scott wrote.
"These games should be a stage upon which we celebrate athletic talent and our shared values. This cannot be achieved if we ignore the grotesque abuses of the Chinese Communist Party and allow the games to be hosted in Beijing, furthering the oppression we all unequivocally condemn. This is also about the safety of all athletes and attendees," the Senator added.
A request for comment from the White House was not immediately returned. The White House has already said it has no plans to boycott, so a more extreme proposal likely will be a non-starter.
Previously, Scott complained the President had yet to call him and offer to be "helpful" earlier this year.
The letter to President Biden is the latest in a series of actions from Scott attempting to ward off the prospect of a Beijing Olympics.
"Do not repeat the mistake of the 1936 Olympics in Berlin," Scott warned the International Olympic Committee Executive Board in a letter last year urging, to no avail, relocation of the games.