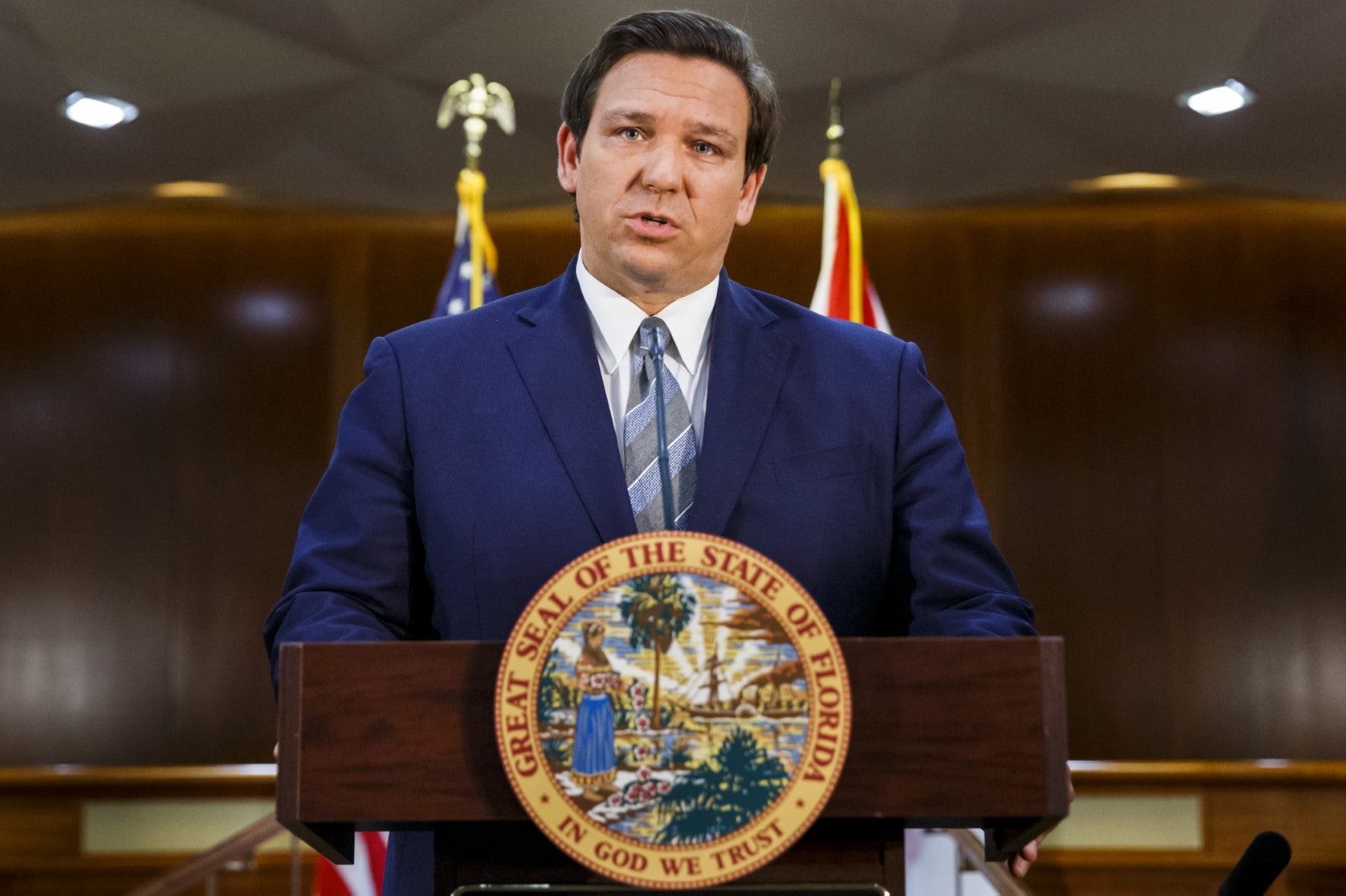 The funding formula is tied to jobless numbers.
On Monday in Tallahassee, Gov. Ron DeSantis said a COVID-19 relief package passed by the U.S. House of Representatives was unfair to Florida because payouts were tied to official unemployment numbers.
The Governor said it was "fundamentally unfair to penalize a state like Florida" for successful outcomes in managing the economic consequences of the coronavirus epidemic, offering the latest in a series of sharp critiques of Democrats governing Washington.
DeSantis said the $1.9 trillion package contains "so much" that "has nothing to do with COVID."
"In some respects, it's Washington at its worst," DeSantis claimed, saying Democrats were using the package "as a Christmas tree" for Democratic interest groups.
The Governor said state and local money should be tied to population.
"If Florida's 6½% of the population, we would get 6½% of what you're going to do. You want to send it, don't send it, that's fine. But if you're going to send it, it should be fair. And we shouldn't be penalizing states for doing a good job, but that's exactly what this bill does," DeSantis contended.
"States like Florida that have lower unemployment are getting penalized. States like New York and California that have higher unemployment, they're getting a windfall," DeSantis added.
"That is completely unfair. How someone in Florida would vote to penalize the state of Florida and send that money to New York and New Jersey and Illinois and California, I have no idea why you'd want to do that. But as it stands right now, we would get $1.2 billion less than if they just did a straight share of the population," DeSantis said.
"If they keep this formula, it will probably be even worse for Florida," DeSantis said, expecting unemployment numbers to be further revised down in the state.
The Governor again set himself up as a conservative counterpoint to President Joe Biden, a pugnacious posture that has drawn interest from far beyond the Sunshine State.

DeSantis, riding high after a strong finish in the Conservative Political Action Conference straw poll this weekend, clearly sought to capitalize on that Monday, offering messages not only on this topic but on increased vaccine access and legislation cracking down on China.