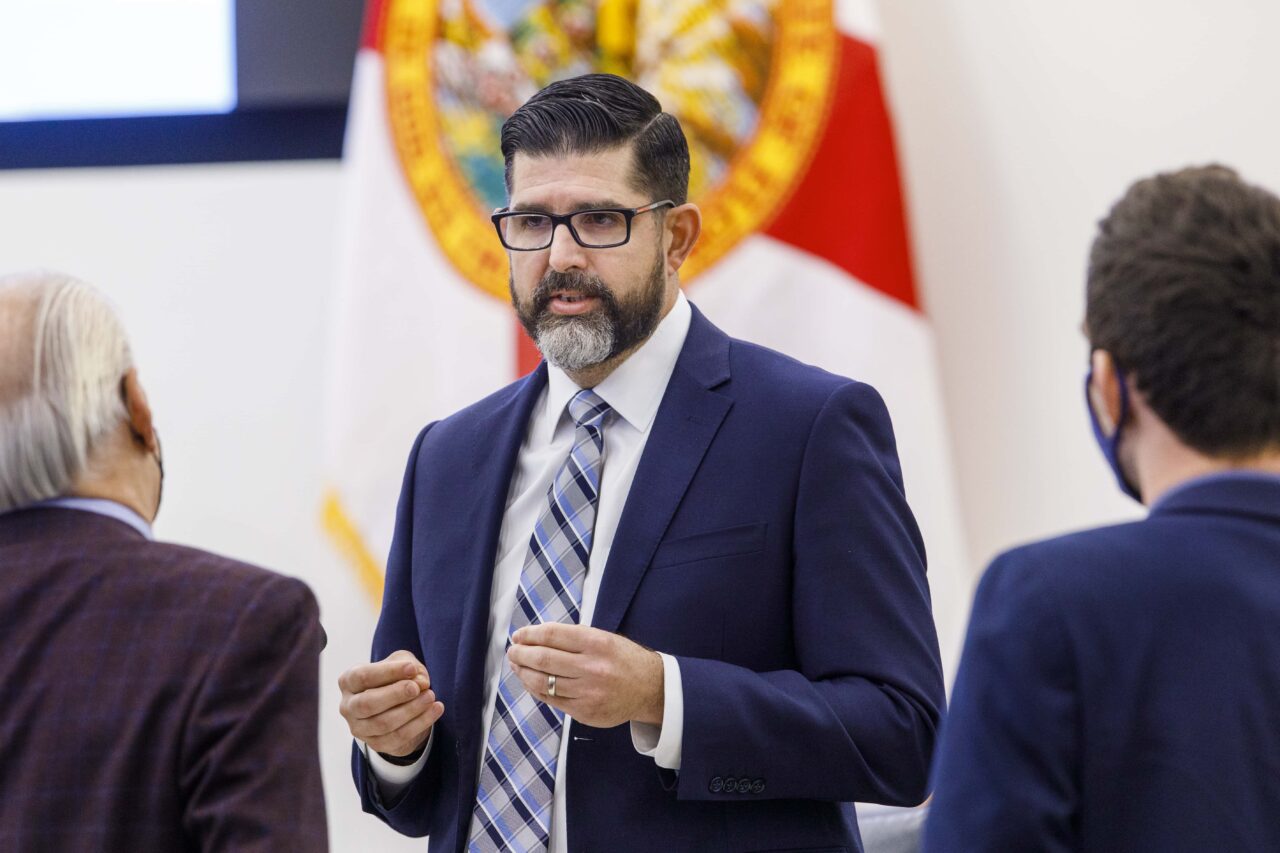 Proponents argue the bill makes navigating the state's school-voucher system easier.
A bill that would dramatically restructure Florida's school voucher program cleared its final Senate committee Thursday.
The measure (SB 48) seeks to broaden school voucher eligibility and would allow parents to use taxpayer-backed education savings accounts.
Sponsored by Republican Sen. Manny Diaz, the proposal cleared the Senate Appropriations Committee along a party-line 11-8 vote. It moves next to the Senate floor.
"This comprehensive school choice legislation removes barriers that exist under some of our current programs by enabling children to start out in the school their parents think is best," Senate President Wilton Simpson said. "I'm very grateful to Senator Diaz for his work to make sure we can take it up on the floor early in session."
The 158-page bill would merge five voucher programs into two.
The measure would transfer students receiving scholarships through the Florida Tax Credit Scholarship Program and the Hope Scholarship Program to the Family Empowerment Scholarship.
The bill also would merge the McKay Scholarship Program for Students with Disabilities and the Gardiner Scholarship Program.
Together, they would create the McKay-Gardiner Scholarship Program.
The intent, Diaz says, is to "streamline" the process.
Another provision would allow families in all state scholarship programs to have educational savings account. The accounts would permit families to spend the funding on pre-approved services, equipment, and private school tuition. 
Proponents argue the changes make it easier for parents to navigate the state's complex voucher system.
They also contend that parents can best determine their child's personal needs.
"Parents are the best advocates for their children, and now more than ever parents are seeking freedom from a one-size-fits-all system to look for resources and tools to uniquely tailor learning for their child's individual needs," Diaz said. "This legislation makes school choice a reality for more Florida families by using funds Florida taxpayers have already dedicated to education."
Opponents, meanwhile, fear the proposal will further divert Florida's focus from public schools to private institutions.
"I don't believe we should be doing this at all because I don't believe that we're adequately funding our traditional public schools," Democratic Sen. Gary Farmer said.
The legislation advanced without a handful of amendments suggested by Democrats. The amendments, in part, sought to create a participation cap and formalize an annual audit.
If signed into law, the bill would take effect at the beginning of the 2021-22 school year.