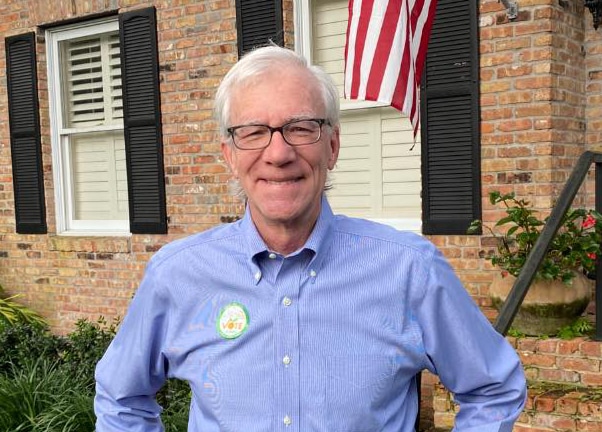 Mark Maciel reelected in Winter Garden, defeating Bobby O.
In a contest that at least temporarily drove a wedge between Winter Park City Hall and the Chamber of Commerce, former City Commissioner Phil Anderson was elected Mayor Tuesday, defeating another former City Commissioner Sarah Sprinkel.
Tuesday, Anderson drew 53% of the vote, while Sprinkel got 47%, in unofficial returns with all precincts reporting.
Anderson's victory comes despite a harsh standoff last month that emerged during a mayoral debate hosted by the Winter Park Chamber. After Anderson objected to the wording of a question that implied corruption by current City Commission members, he angrily confronted the Chamber's President Betsy Gardner Eckbert. He later apologized for what looked like bullying to some observers.
But the incident underscored and deepened a rift that already had emerged with the chamber, Sprinkel and outgoing Mayor Steve Leary in one camp, and Anderson and the other City Commissioners in the other. In the  divide: recent city denial of a hotel development plan and of a commercial district rezoning, and the city's reduction of plans for the new library.
The Winter Park race was one of two high-profile contests in Central Forida.
In Winter Garden, City Commissioner Mark Maciel won easy reelection to a second term representing District 3. He defeated former state Rep. and former Winter Garden City Commissioner Bobby Olszewski by 61% to 39%.
In Winter Garden's District 2, Ron Mueller defeated Iliana Ramos Jones, 53% to 47%, to win an open seat. In District 4, City Commissioner Colin Sharman was reelected, taking 72% of the vote against Dawn Antonis.
In Ocoee, City Commissioners Rosemary Wilsen and George Oliver III both were reelected. Wilsen got 74% of the vote against Knox Anderson in District 2. Oliver got 56% of the vote against three challengers, Joel Keller,  Lori Hart, and Keith Richardson.
Olszewski's loss puts the Republican in a long list of former state representatives who have lost recent bids for local offices or for comebacks in their old districts, throughout Central Florida. Also on that list are Republicans David Santiago, Bob Cortes, and Mike Miller, and Democrats John Cortes, Mike Clelland and Ricardo Rangel. The others each lost either in primaries in August or the General Election in November.