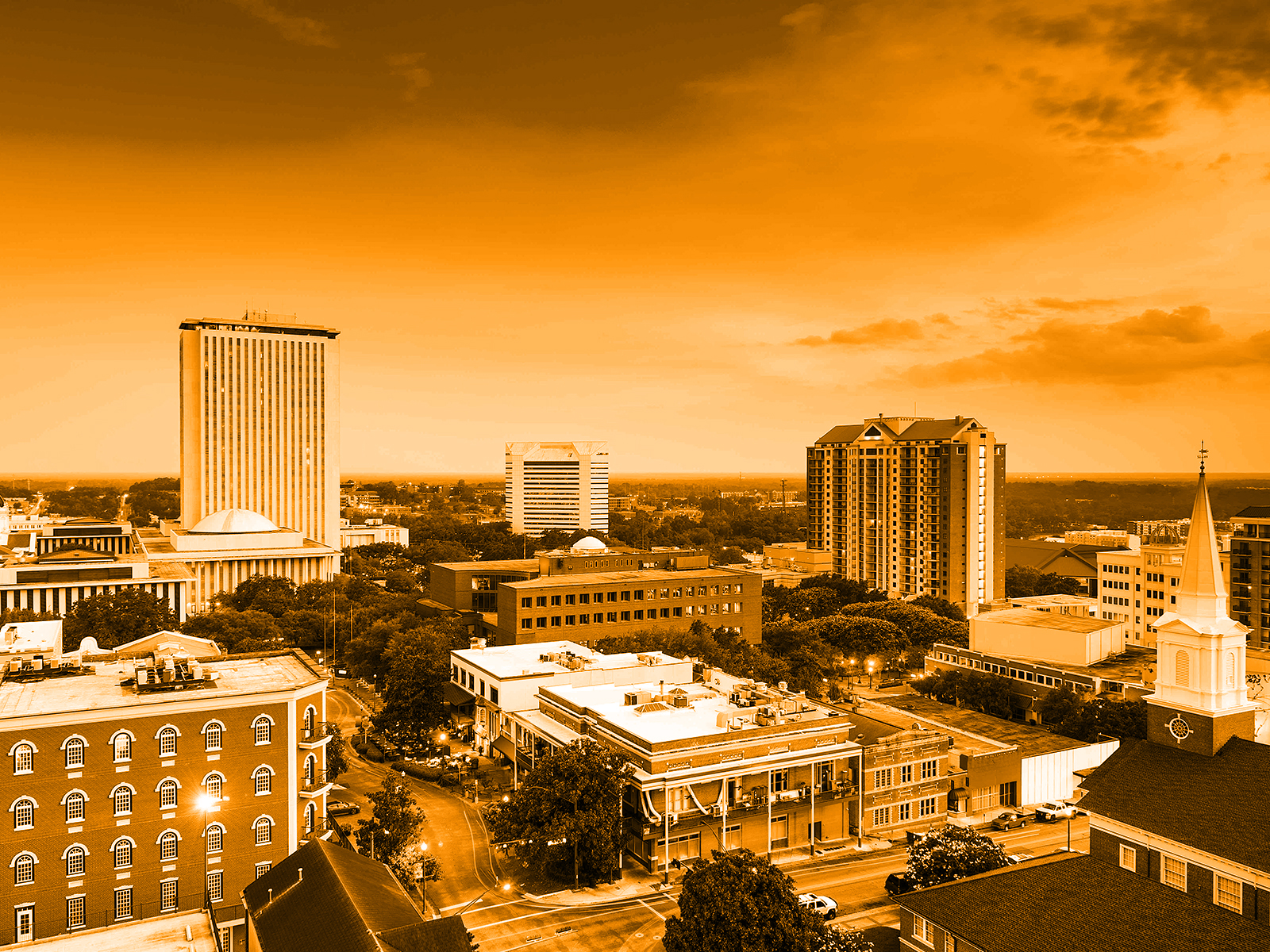 Florida politics and Sunburn — perfect together.
Good Friday … morning.
Let's start with this scoop — Democratic Rep. Matt Willhite plans to step away from the House after three terms and mount a bid for the Palm Beach County Commission.
Willhite will make the announcement at a Friday afternoon event with the Palm Beach County Firefighters and Paramedics. That group plans to endorse Willhite in his County Commission bid, as he seeks to replace term-limited County Commissioner Melissa McKinlay in District 6.
According to a statement obtained early by Florida Politics, Willhite will focus on his legislative record in declaring his bid Friday.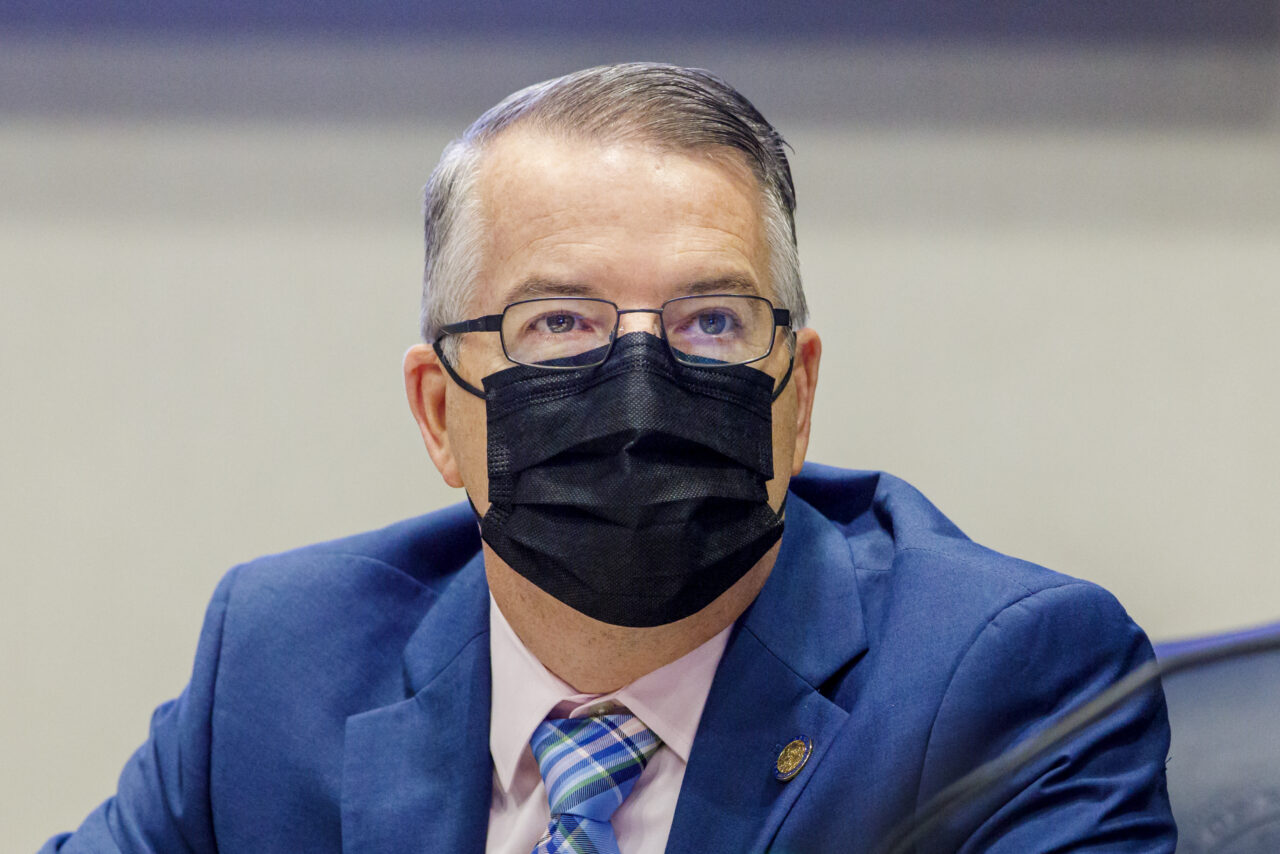 "It has been an honor and a privilege to serve as state Representative since 2016, where we made monumental strides in protecting our small businesses, seniors, and public schools and supported our law enforcement officers and first responders by passing crucial legislation extending PTSD treatment," Willhite plans to say.
Willhite is an experienced firefighter who backed a 2019 law requiring firefighters' health plans to cover out-of-pocket expenses for cancer treatments. In 2020, Willhite sponsored legislation allowing pharmacies to dispense medication via kiosks. He's continued to push health and safety measures forward during this year's Legislative Session.
With three terms of experience in the House and a bipartisan record to tout, Willhite will likely be the favorite in the District 6 contest. So far, only Sylvia L. Sharps has filed for the seat. Despite declaring in early 2019, Sharps has raised less than $4,000 total.
Willhite will remain in his House District 86 seat through the 2022 Legislative Session.
___
First in Sunburn and just off embargo — Gov. Ron DeSantis' anti-riot bill (HB 1 & SB 484) could burden taxpayers and exacerbate Florida's prison system, a newly released economic report suggests.
Released Friday, the report sheds light on the Republican proposal, which has so far motored through the House with a nondescript fiscal impact.
The study was conducted by Dr.  Rick Harper, director of the University of West Florida Haas Center for Business Research and Economic Development.
"The bill, if passed and signed into law, will impose costs to the taxpayer and to those arrested that far exceed the possible benefits of the increased sanctions," Harper wrote.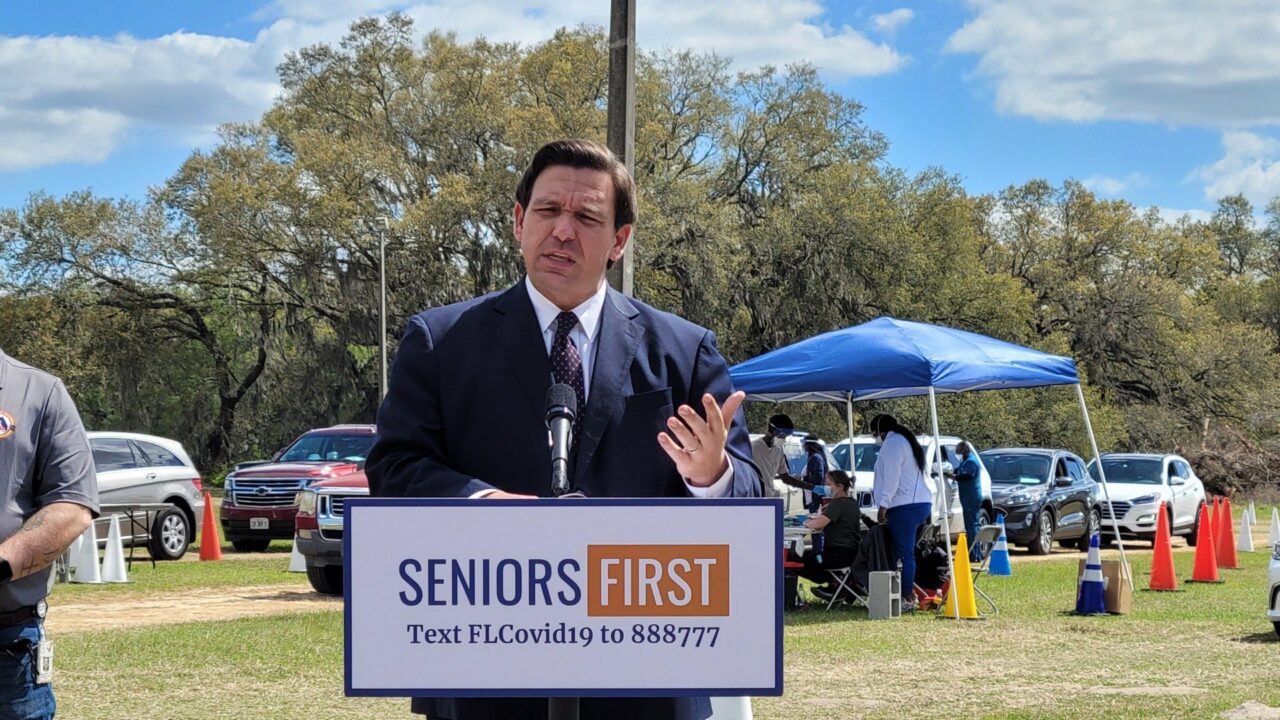 Among the findings, the report estimates that at any given time roughly 270 to 720 additional prison beds will be occupied under the bill's new and enhanced charges.
Those incarceration costs can range between $6.6 to $17.5 million per year, according to the study.
"HB 1 would put upward pressure on capacity utilization at Florida prison facilities, exacerbating pressures in a system perhaps already in crisis," Harper wrote. "Now is not the time to put additional pressure on that system."
The study also suggests that the proposal could have far-reaching fiscal impacts.
With factors such as time outside the workforce and reduced incomes as well as the possibility of diminished job opportunities after incarceration, Harper estimated that Florida households could lose $15.9 to $42.4 million a year.
Outside research cited in the study indicates incarceration, particularly for minority males, can restrict employment by 10 to 30% and reduce incomes by 10 to 40%.
"The annual reductions will result in lower standards of living for Floridians, both for those convicted and for their families, but also for the broader Florida economy due to lower household incomes, lower consumer spending, and lower revenue to state and local coffers," the report says.
The study describes the findings as "likely to be conservative."
___
We love this — A dedication ceremony is scheduled for early next week, showcasing a mural painted in honor of the late Rep. Kristin Jacobs.
Jacobs was honored with a new 2,000-square foot mural at iPrep Academy in Miami. The mural aims to celebrate the anniversary of the passage of the Kristin Jacobs Ocean Conservation Act. That law banned the import and export of shark fins in Florida.
Jacobs passed away after a lengthy cancer battle just weeks after the Legislature approved that bill.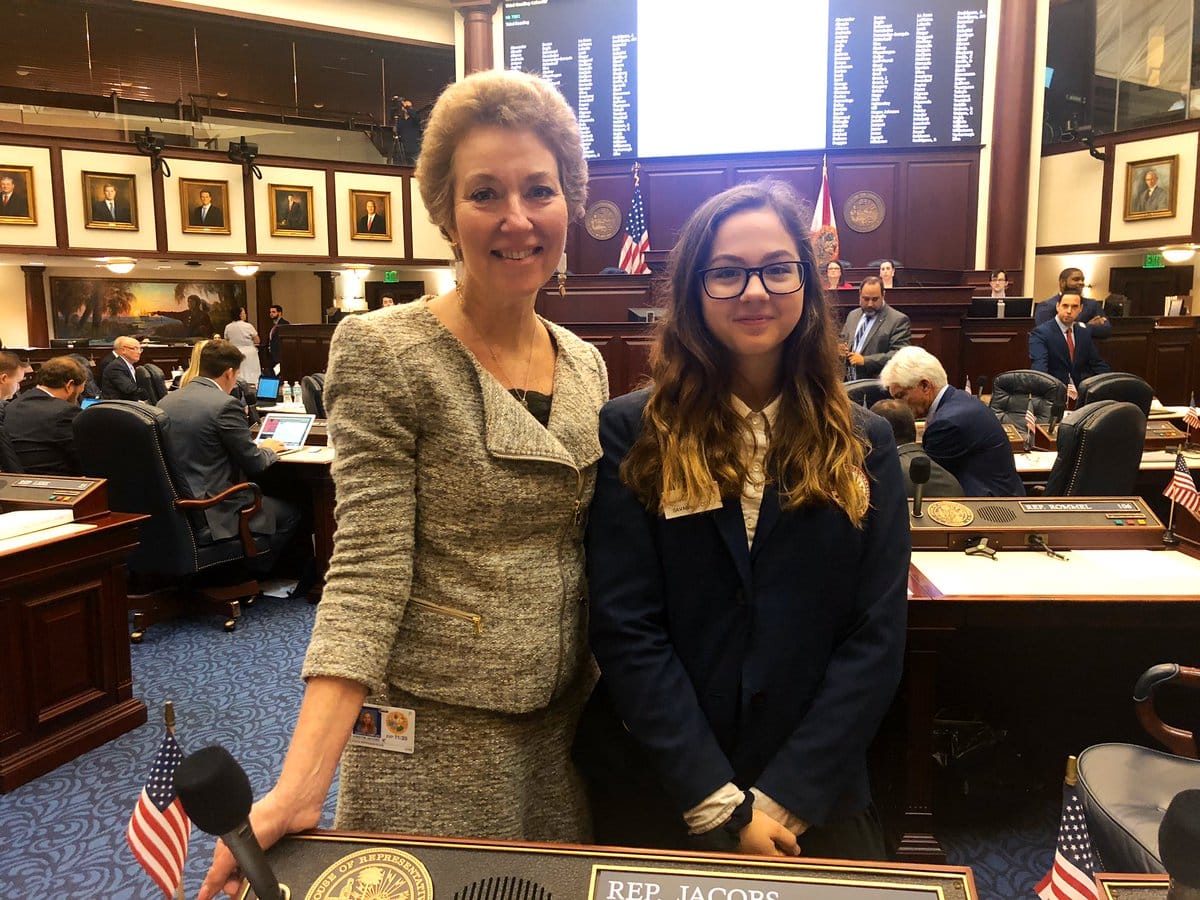 The nonprofit group Shark Allies was behind a fundraiser collecting money to fund the artwork and assist the group's efforts to protect sharks in the wild. Kelly Quinn, aka Kelly of the Wild, was the artist behind the mural. She's completed "Phase 1," according to a new announcement from Shark Allies.
"This is not a big event or the mural reveal, but just something casual where Kristin's family can see the mural, share a few words, and paint a couple strokes," read the announcement on the dedication, to be held Tuesday. Donors to the project are being invited.
Lawmakers are again seeking to honor Jacobs' memory this Session. Legislation renaming the Southeast Coral Reef Ecosystem Conservation Area after Jacobs is moving swiftly through the House and Senate.
—"Senate ready to take up bill honoring Kristin Jacobs" via The News Service of Florida
___
The Institute of Politics at Florida State University (IOP@FSU) is launching a new podcast series hosted by former Republican Party of Florida Chair and FSU adjunct faculty member Al Cardenas.
FSU College of Social Sciences and Public Policy Dean Tim Chapin said the new series furthers IOP@FSU's mission to promote students and citizens' political engagement.
The premiere episode of "Politics in the Sunshine" sees Cardenas interview former Gov. Jeb Bush. The pair discuss a wide range of topics, including civility in the political arena, community leadership and public policy issues, such as the relationship between education and the future workforce. 
Bush also offers advice to students starting in public service and eyeing elected office.
"Don't aspire to be a career politician," he said. "I always found that the best way to serve is to have something to contribute. Pursue your life as you see fit, and then at some point, there may become an opportunity to serve … because then you have something to offer people beyond just being a career politician." 
The "Politics in the Sunshine" podcast follows IOP@FSUs Celebrating Civility four-part, virtual event series with speakers from all political backgrounds, from all over the country, celebrating the importance of civic engagement, political participation and civil discourse in contemporary American Politics.
To listen to the first episode, click on the image below: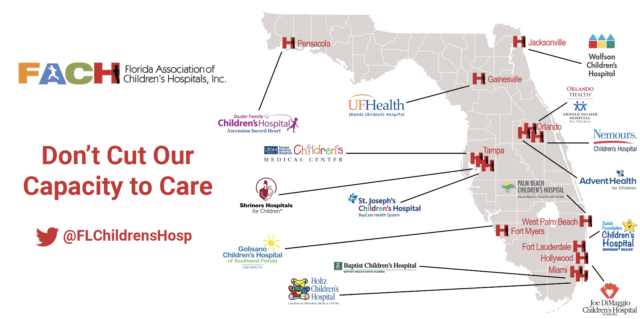 — SITUATIONAL AWARENESS —
—@KamalaHarris: Help us spread the word: A special enrollment period for health care is now open until August 15. Go to healthcare.gov to find a plan that works for you and your family.
—@BurgessEv: [Mitch] McConnell says [Joe] Biden's infrastructure-ish package "is not going to get support from our side. The last thing the economy needs is a big whopping tax increase."
—@SymoneSanders46: The Vice President and Second Gentleman will move into the Vice President's residence at the Naval Observatory residence next week. The move was initially delayed to allow for repairs to the home that are more easily conducted with the home unoccupied.
—@MCIMaps: While in the Florida House, Matt Gaetz was one of just two members to vote against a law criminalizing revenge porn and cyberstalking. He also aggressively lobbied against it and verbally dueled with the sponsor
—@KevinCate: I'm sure the RGA buying TV in Florida during @60Minutes Sunday is nothing but a coincidence after @StPetePolls showed DeSantis tied with @NikkiFried & losing to her among independents.
—@JakeFlaherty: The real scandal in the @FLSenate this Session: @AaronPBean, who also runs the "Biggest Loser" competition, has sent numerous branded candy bars to legislators and staff. A clear attempt to rig the competition … but I don't mind one bit! Thanks for the much-needed snack
—@CarlosGSmith: HUGE: Tomorrow morning at 9 a.m., @OrangeCoFL will open appointments for individuals 16+. There will be 8,000 slots available!

Anyone 16-17 will need parental consent or proof of emancipation to receive the Pfizer vaccine. PLAN AHEAD: ocfl.net/vaccine
— DAYS UNTIL —
Easter — 2; RNC spring donor summit — 7; 2021 WWE WrestleMania 37 begins — 8; Disneyland to open — 28; Mother's Day — 37; Florida Chamber Safety Council's inaugural Southeastern Leadership Conference on Safety, Health and Sustainability — 38; 'A Quiet Place Part II' rescheduled premiere — 56; Memorial Day — 59; Father's Day — 79; 'Top Gun: Maverick' rescheduled premiere — 91; 4th of July — 93; 'Black Widow' rescheduled premiere — 97; MLB All-Star Game in Atlanta — 101; new start date for 2021 Olympics — 112; 'Jungle Cruise' premieres — 120; The Suicide Squad premieres — 126; St. Petersburg Primary Election — 144; Disney's 'Shang Chi and The Legend of The Ten Rings' premieres — 154; 'The Many Saints of Newark' premieres (rescheduled) — 175; 'Dune' premieres — 182; MLB regular season ends — 184; 'No Time to Die' premieres (rescheduled) — 190; World Series Game 1 — 207; St. Petersburg Municipal Elections — 214; Disney's 'Eternals' premieres — 217; San Diego Comic-Con begins — 238; Steven Spielberg's 'West Side Story' premieres — 252; 'Spider-Man Far From Home' sequel premieres — 259; Super Bowl LVI — 317; 'Doctor Strange in the Multiverse of Madness' premieres — 357; 'Thor: Love and Thunder' premieres — 399; "Black Panther 2" premieres — 462; 'Spider-Man: Into the Spider-Verse' sequel premieres — 553; "Captain Marvel 2" premieres — 588.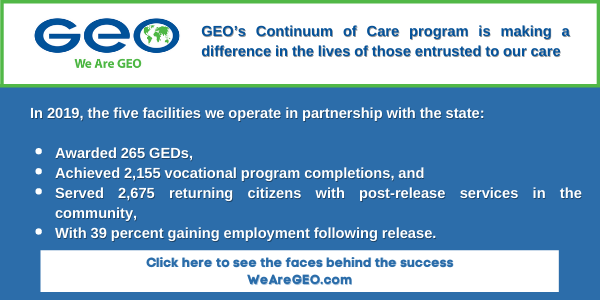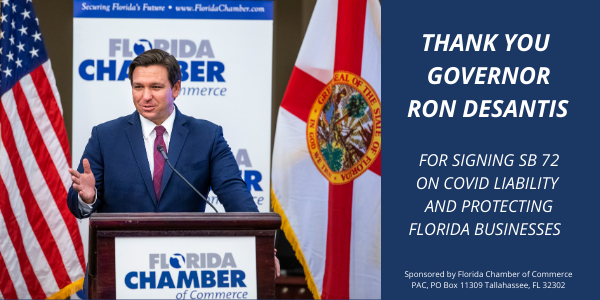 — DATELINE TALLAHASSEE —
"Florida parents and educators feel anger, worry as student testing starts Monday amid the pandemic" via Leslie Postal of the Orlando Sentinel — Thousands of Florida parents kept their children home and studying online this school year to limit their potential exposure to the coronavirus. So news that the state will administer its usual series of standardized tests this spring and wants all students to sit for the exams, even those who have avoided being on campus, has left many of those same parents puzzled, angry and worried. Local and state educators have said they cannot force parents, who could choose remote learning for their children this year because of the pandemic, to bring kids to school for state testing. Districts will begin administering the exams Monday, and testing runs into May.
Anti-riot bill dodges Senate committee — Senate President Wilton Simpson switched up the committee assignments for a controversial anti-riot bill that had stalled without a hearing in the Senate Criminal Justice Committee, chaired by Democratic Sen. Jason Pizzo. As reported by Giulia Heyward of POLITICO Florida, Simpson moved the House version of the DeSantis-backed measure (HB 1) to the Senate Appropriations Committee. The move will likely allow the bill to reach the Senate floor. Had the Senate taken up the House version on the chamber floor, it would have required a two-thirds vote to pass. If that bill goes through the chamber's committee process first, a simple majority will suffice.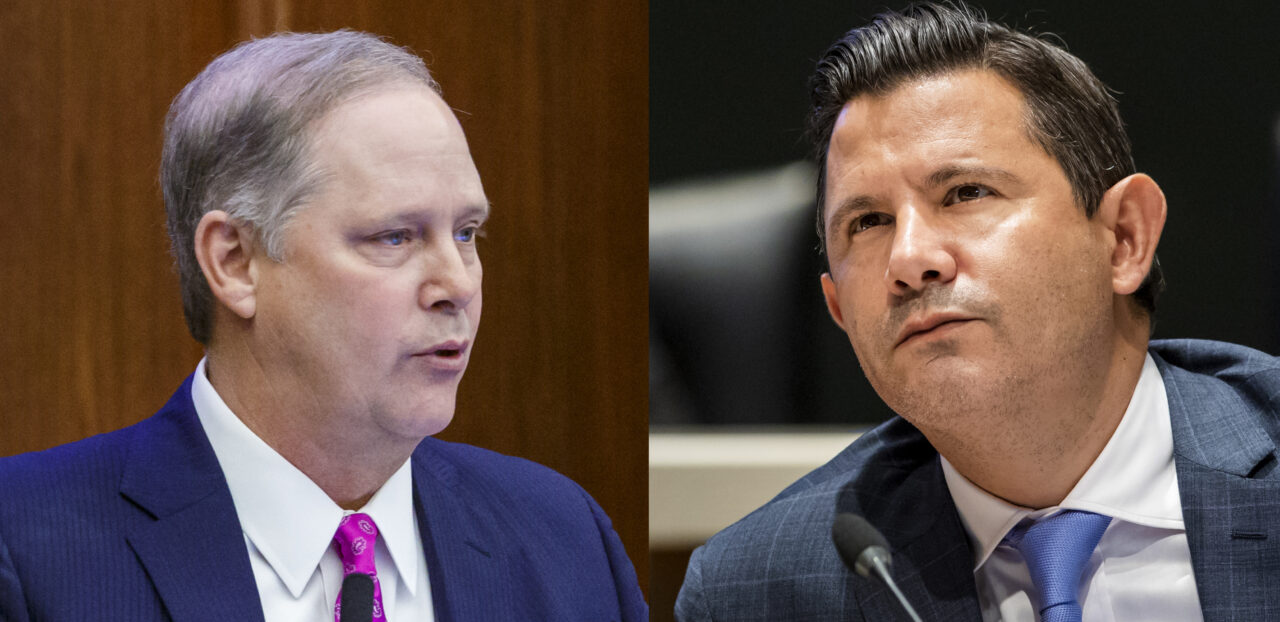 Nearly 27K 'missing' students found — Florida school districts have located about 26,500 students who did not show up to K-12 schools this school year either because they moved or shifted to home schooling or private school. As reported by Andrew Atterbury of POLITICO Florida, the so-called "missing students" have major budget implications, as lawmakers plan to tailor spending plans to the number of students enrolled in the 2020-21 school year. At one point, enrollment was down by 87,000 students. With the new batch of found students, the gap has been cut to 22,000 with two months to go in the current school year. The new enrollment forecast could lead to major changes to the proposed education budget in the coming weeks.
"Unemployment revamp starts moving in House" via Jim Turner of The News Service of Florida — With few questions and little comment, the House Tourism, Infrastructure & Energy Subcommittee on Thursday unanimously backed a proposal (HB 1463) that would overhaul the less-than-decade-old CONNECT unemployment system and move to a cloud-based system. The proposed CONNECT changes are part of a wide-ranging bill (HB 1463), sponsored by Rep. Chip LaMarca, that deals with the Florida Department of Economic Opportunity. Dane Eagle, executive director of the department, has requested more than $73 million over the next two years to overhaul the CONNECT system. Funding for the work proposed in LaMarca's bill would be addressed separately in budget talks. DeSantis has suggested the state use money from a $1.9 trillion federal stimulus package for the work.
"Senate ready to vote on property insurance changes" via News Service of Florida — After rejecting a series of amendments proposed by Democrats, the Senate could vote as soon as Wednesday on potentially far-reaching changes to Florida's property insurance system. The Senate on Thursday took up a bill (SB 76) sponsored by Banking and Insurance Chairman Jim Boyd, a Bradenton Republican, and positioned it procedurally for a vote. The bill, in part, would allow insurers to limit amounts paid for roof damage and would place new restrictions on attorney fees in insurance disputes. Backers say it is needed because of the insurance industry's financial problems that have led to homeowners facing large rate increases or turning to the state-backed Citizens Property Insurance Corp. for coverage.
"House to take up online tax plan" via News Service of Florida — After House and Senate leaders reached agreement on the issue, the House next week could pass a plan that would require out-of-state online retailers to collect sales taxes on items sold to Floridians. The House is scheduled Wednesday to take up the proposal (HB 15), which comes after years of Florida businesses lobbying to require out-of-state retailers to collect and remit the taxes. Under an agreement reached by House Speaker Chris Sprowls and Simpson, additional revenue initially would be used to replenish the state's unemployment compensation trust fund and eventually would be used to offset a cut in a commercial rent tax. If the House approves the plan next week, it would have to go back to the Senate for a final vote.
— TALLY 2 —
"Bill to monitor 'intellectual diversity' on college campuses nears final vote" via Renzo Downey of Florida Politics — With a vote teed up in the Senate, the Legislature appears ready to pass a controversial proposal that would require colleges and universities to conduct surveys gauging "intellectual freedom and viewpoint diversity" on campus. The Senate took up the House's version of the measure (HB 233), which would lead to colleges and universities surveying students, faculty and staff members. The move positioned the Senate to take a final vote on the proposal, which the Republican-controlled House passed in a 77-42 party-line vote on March 18. Under the proposal, the state university system's Board of Governors and the State Board of Education would be required to create an "objective, nonpartisan and statistically valid survey."
"House joins Senate in passing 'Civics Education' bill" via Haley Brown of Florida Politics — The House has passed the Senate's Civics Education bill, which would encourage civic engagement among high school students. The House unanimously passed the Senate's version (SB 146) after amending it with a clarification during floor discussions Wednesday. The measure will head back to the Senate for Senators to approve that amendment. Rep. Ben Diamond sponsored the House companion bill (HB 611). The bill would require civics education for high schoolers and create an option for school districts to include a nonpartisan civic literacy project through the U.S. government curriculum. That project would require students to identify an issue or problem in the community, research the problem, and develop strategies to address it.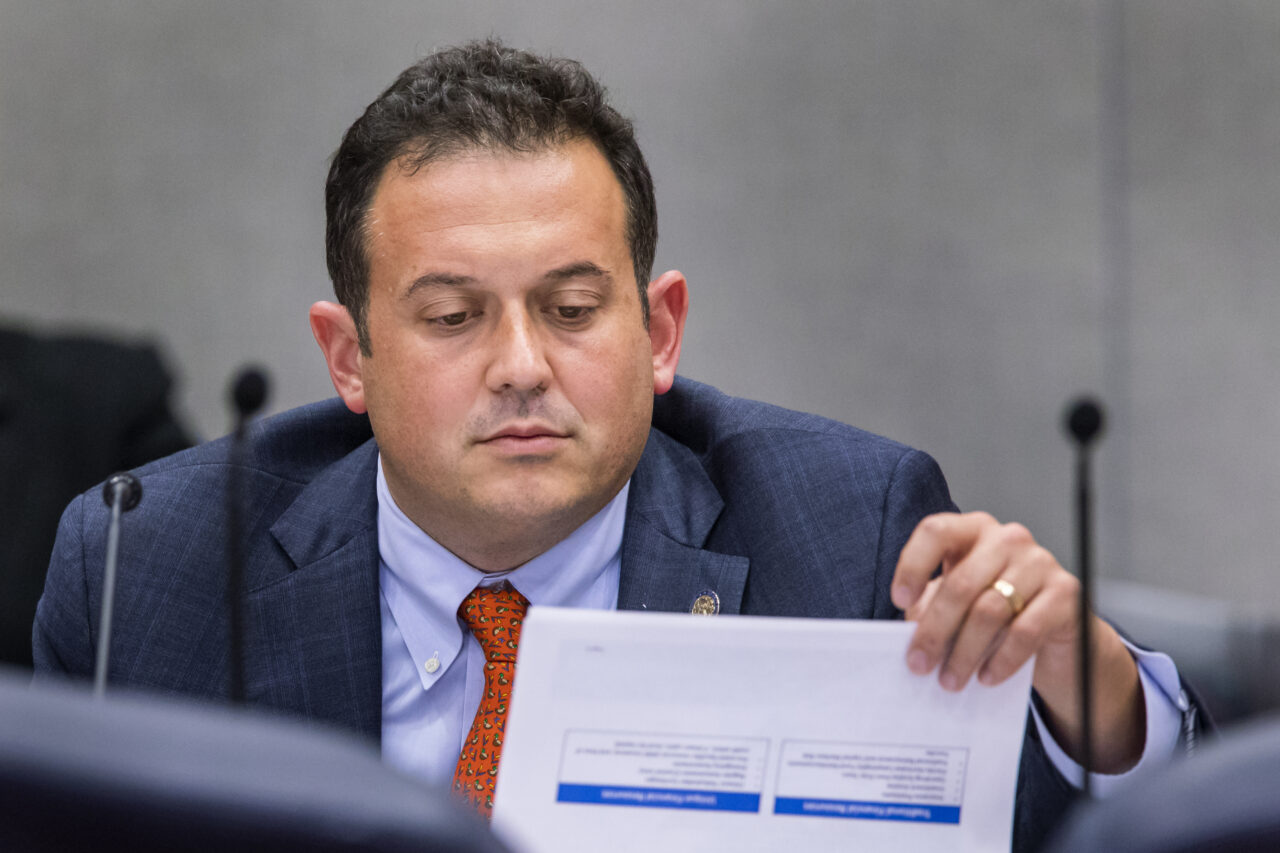 "House passes Ardian Zika's 'Portraits in Patriotism' curriculum" via Renzo Downey of Florida Politics — The House has unanimously approved a civics curriculum to contrast American democracy with oppressive foreign regimes. Rep. Ardian Zika's proposal (HB 5) would instruct the Department of Education to create a "Portraits in Patriotism" video library. The library would house first-person accounts of people who lived under foreign governments who demonstrated "civic-minded qualities." The Portraits in Patriotism Act would incorporate the curriculum into regular school work. A student would need to earn three social studies credits covering U.S. history, world history, economics and U.S. government as part of an integrated K-12 curriculum.
"Effort to eliminate school board members' pay heads to final House panel" via Renzo Downey of Florida Politics — A House panel has given its approval to a proposed constitutional amendment to eliminate pay for school board members. The idea is to turn away members who "stick around for a paycheck." The resolution (HJR 1461), carried by Fleming Island Republican Rep. Sam Garrison, passed the House Early Learning and Elementary Education Subcommittee Thursday. Next, it heads to the Education and Employment Committee, its final panel. Florida is a national outlier in the amount of compensation school board members receive. Across the country, 61% of district school board members receive no compensation. Most of the remaining members receive $5,000 a year or less.
"Juvenile arrest expunction bill clears final Senate committee" via Jason Delgado of Florida Politics — A bill that would allow juveniles to expunge their arrest record after completing a diversion program cleared its final Senate committee Thursday. The Senate Appropriations Committee voted unanimously to advance the bill (SB 274) without questions or debate. Sen. Keith Perry is the bill sponsor. Currently, Florida allows minors to expunge their records for first-time misdemeanor arrests if they complete a diversion program. The proposal, however, would expand the provision to include felonies and arrests beyond a minor's first offense. The bill would also allow a juvenile who completes a diversion program to omit or deny participation in a diversion program as well as the expunction.
"Senate passes bill addressing sex, porn with animals" via Brendan Farrington of The Associated Press — Recognizing the link between animal abuse and child abuse, the Florida Senate unanimously passed a bill Thursday that would increase penalties for bestiality and create a new law banning pornography depicting people having sex with animals. The bill would also require child protective investigators to report suspected cases of animal abuse and to be trained on how to recognize it. Animal control officers would also need to immediately report suspected child abuse or neglect and would be trained to recognize it. Democratic Sen. Lauren Book told her colleagues that after she filed the bill, a criminal case near her South Florida district was an example of why the legislation is needed.
— TALLY 3 —
"'Nothing to do with sound fiscal policy': Florida workers slam proposal to change retirement system" via Kelly Hayes of Florida Politics — Florida workers ripped into a proposal by Sen. Ray Rodrigues that would make big changes to Florida's current retirement system, arguing the revisions would endanger the future of Florida's nearly 650,000 public service workers. The legislation (SB 84) would require new government employees to enroll in an investment-style plan rather than the FRS. The change could impact the benefits of Florida's more than 430,000 retirees, as well as the retirement plans of the more than 645,000 public service workers throughout Florida. Under the proposal, employees who enrolled in the FRS before July 1, 2022, would not have to change their plans.
"Bill to preempt unwritten local gun rules gets panel's nod" via Renzo Downey of Florida Politics — A bill to prevent local governments from creating their own unwritten gun policies is on to its final House panel. The House Local Administration and Veterans Affairs Subcommittee voted 10-5 to approve Rep. Cord Byrd's bill (HB 1409), clarifying the state's preemption over local firearm and ammunition laws. State law expressly prohibits a local government from creating an "ordinance, regulation, measure, directive, rule, enactment, order or policy" relating to guns that is more restrictive than state law. Byrd, a Neptune Beach Republican, says that already includes unwritten rules.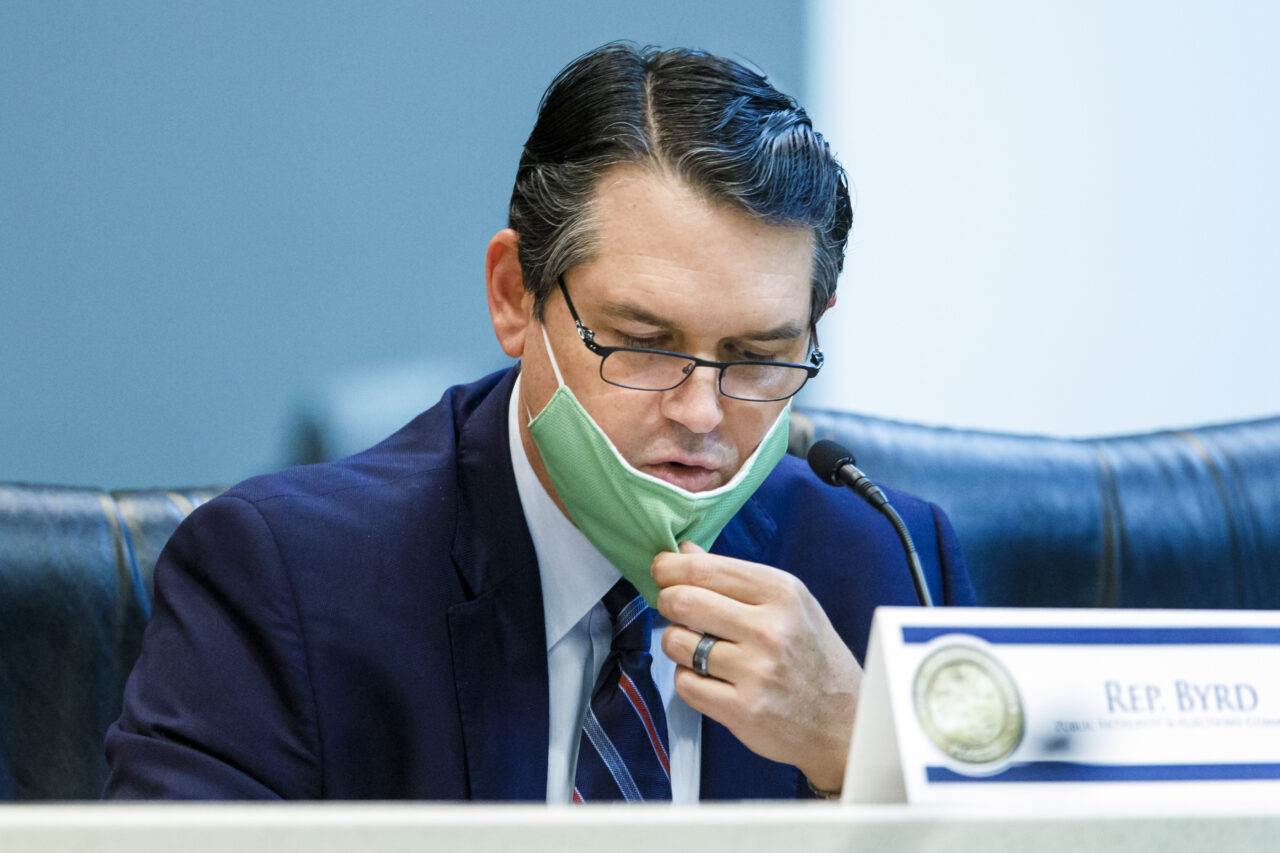 "House votes to remove wine container limits, one of the year's 'best pieces of criminal justice reform'" via Renzo Downey of Florida Politics — The House has passed legislation upping limits on wine containers, allowing Floridians to purchase larger bottles. LaMarca's proposal (HB 6073) would repeal a state ban on wine sales in containers larger than a gallon. The House voted 112-3 to approve the measure Thursday, with Republican Rep. Clay Yarborough and Democratic Reps. James Bush and Kevin Chambliss dissenting. The chamber has now passed the measure three years in a row. "Now's the time to remove barriers to the free market and stop protecting one company in the state of Florida," LaMarca told House members.
"Anesthesiologist title protection bill awakens dispute in first House committee" via Kelly Hayes of Florida Politics — A bill that would reserve the title "anesthesiologist" exclusively to medical doctors cleared its first committee Thursday. The House Professions and Public Health Subcommittee passed the proposal (HB 721) in a 12-3 vote. Rep. Ralph Massullo, a dermatologist, sponsored the legislation, which would also apply to the titles "dermatologist" and "dentist." The bill would prohibit health care practitioners from making "misleading, deceptive or fraudulent representations" regarding their specialty designation. Specifically, the bill prohibits health care practitioners from using the designated titles unless they are licensed physicians.
"House passes 'Protecting DNA Privacy Act'" via Renzo Downey of Florida Politics — The House passed legislation to create criminal penalties for handling another person's DNA data without their consent. The "Protecting DNA Privacy Act" (HB 833), carried by Polk City Republican Rep. Josie Tomkow, received the House's approval Thursday. "Please help me protect our most vulnerable information and help me protect our DNA," Tomkow asked members. The proposal builds off a new Florida law expanding protections against some insurers who could potentially use people's genetic information. Chris Sprowls, now the House Speaker, led the effort to turn that bill into law last year.
"Cybersecurity bill grabs unanimous approval in second House committee" via Haley Brown of Florida Politics — Coronavirus relief funds would be used to shore up the state's cybersecurity infrastructure under a new bill. Rep. Mike Giallambardo, the bill's sponsor, said cyberattacks are happening in the state. "One recent one that just happened at Broward County schools, hackers asked for $40 million in a ransomware attack," he said. State Administration & Technology Appropriations Subcommittee members voted unanimously to support the bill (HB 1297) during a Thursday meeting. The bill would create the Florida Digital Service, within the Department of Management Services (DMS), responsible for cybersecurity at the state's various agencies.
"House bill creating Biscayne Bay specialty license plate clears first committee" via Ryan Nicol of Florida Politics — Bipartisan legislation from Democratic Rep. Nick Duran setting up a specialty license plate to generate funds to preserve Biscayne Bay cleared its first committee stop Thursday. The Tourism, Infrastructure & Energy Subcommittee took up the measure (HB 501) and approved it unanimously via a 14-0 vote. The Biscayne Bay estuary has dealt with serious pollution problems recently, resulting in large fish kills and causing other harm to its ecosystem. Miami-Dade County has designated the bay as a conservation area, and the region serves as a popular tourist hub in Miami-Dade. While Duran, a Miami Democrat, is fronting the House's bill, GOP Sen. Ileana Garcia is carrying the Senate companion measure (SB 860).
What Jeff Brandes wants Kelli Stargel to read — "Tampa Bay Chamber wants 2nd DCA in Hillsborough or Pinellas, not Lakeland" via Kelly Hayes of Florida Politics — The Tampa Bay Chamber wants the 2nd District Court of Appeal to be consolidated in one Tampa Bay location specifically, within Hillsborough or Pinellas counties. The Chamber's recommendation follows the release of the Senate's proposed budget, which allocates $50 million for a new 2nd District Court of Appeal facility in Lakeland, more than double the amount approved last year. This year's proposal also sets construction in Lakeland, rather than Pinellas County, which was last year's approved location. The Legislature approved a $21 million in the 2020 Legislative Session to begin plans for a new facility in Pinellas County, likely at the state-owned Sebring Building in downtown St. Petersburg's Mirror Lake neighborhood.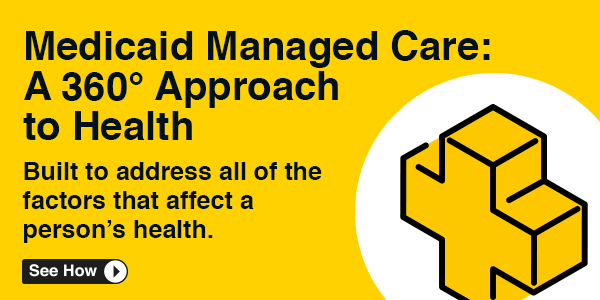 — LOBBY REGS —
New and renewed lobbying registrations:
Brian Ballard, Jose Diaz, Christopher Hansen, Ballard Partners: Healthcare Providers for Access to Safe and Affordable Medicine
Christopher Chaney, Stephen Shiver, Jeffrey Woodburn, The Advocacy Group at Cardenas Partners: Neptune Wellness Solutions
Steven Grigas, Akerman: Lakeside Pediatrics, Pediatric Health Care Alliance
Nick Iarossi, Ron LaFace, Megan Fay, Kenneth Granger, Andrew Ketchel, Scott Ross, Christopher Schoonover, Capital City Consulting: 3M Company, The Lotter, UZURV
Lauren Jackson, Ericks Consultants: Florida Association of Genetic Counselors
Amy Maguire, Shumaker Advisors Florida: LGSTX Cargo Services, Pemco World Services
Molly McKinstry: Department of Children and Families
Mauricio Montiel, Marin and Sons: United Teachers of Dade
Andrew Rutledge, Gabriel Warren, Rutledge Ecenia: Best Value Healthcare, Florida Animal Control Association, Tobacco 21
— LEG. SKED —
The Revenue Estimating Conference will meet to analyze the fiscal impacts of proposed legislation, 9 a.m., Room 117, Knott Building.
The Education Estimating Conference will meet to discuss enrollment in K-12 schools, 1:30 p.m., Room 117, Knott Building.
— GAETZGATE —
"Matt Gaetz showed nude photos of women he said he'd slept with to lawmakers" via Jeremy Herb, Lauren Fox and Ryan Nobles of CNN — Behind the scenes, Gaetz gained a reputation in Congress over his relationships with women and bragging about his sexual escapades to his colleagues. Gaetz allegedly showed off to other lawmakers photos and videos of nude women he said he had slept with, including while on the House floor. "It was a point of pride," one of the sources said of Gaetz. During Gaetz's first term, staff for then-House Speaker Paul Ryan held a short meeting with Gaetz in the Capitol, where they discussed with Gaetz about acting professionally while in Congress. Gaetz's spokesperson denied that Ryan or his staff ever reprimanded him.
They have receipts — "Justice Dept. inquiry into Gaetz said to be focused on cash paid to women" via Katie Benner and Michael Schmidt of The New York Times — Investigators believe Joel Greenberg, who was indicted last year on a federal sex trafficking charge and other crimes, initially met the women through websites that connect people who go on dates in exchange for gifts, fine dining, travel and allowances, according to three people with knowledge of the encounters. Greenberg introduced the women to Gaetz, who also had sex with them, according to people close to the investigation, text messages and payment receipts. One of the women who had sex with both men also agreed to have sex with an unidentified associate of theirs in Florida Republican politics, according to a person familiar with the arrangement. Greenberg had initially contacted her online and introduced her to Gaetz, one person said.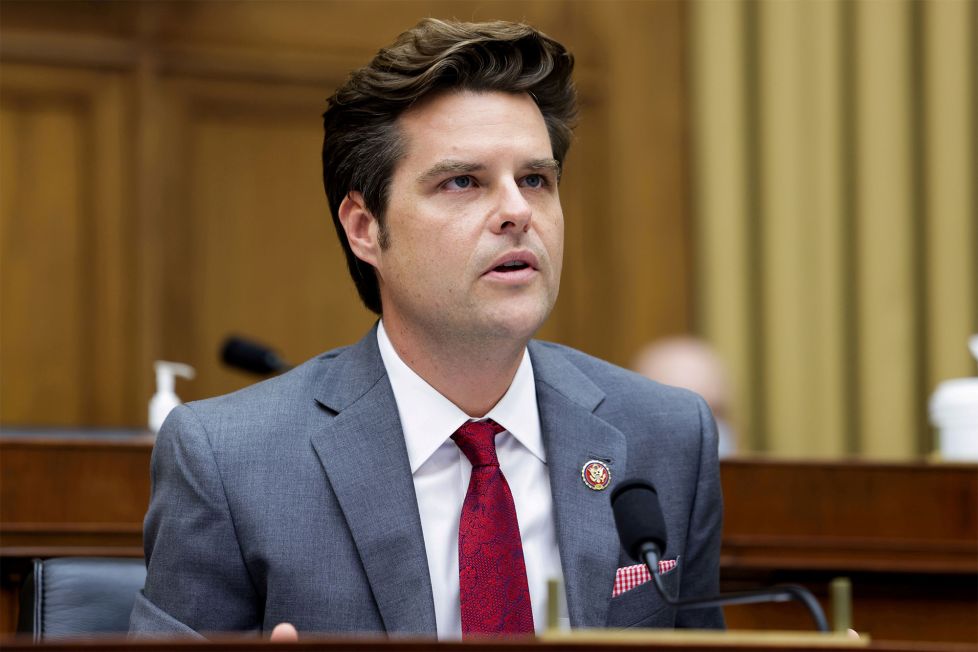 "Gaetz's diversionary tactics aren't working" via Jennifer Rodgers of CNN — Recognizing that being under investigation for sex trafficking is a very bad look, as soon as the news broke, Gaetz immediately sprung into action to defend himself against and divert attention from the reported allegations. Gaetz could and should have stuck with a plain old denial. Instead, though, Gaetz went much further. He tried to explain away the allegations against him by lobbing bombshell accusations of extortion against former DOJ lawyer David McGee. But Gaetz's attempt to draw this link to explain away the investigation into him fails. McGee left DOJ more than two decades ago, and there is no reason to believe — and Gaetz has supplied none — that McGee has anything to do with DOJ's Gaetz investigation.
—"Gaetz just keeps incriminating himself" via Frank Figliuzzi of MSNBC
—"Is Gaetz a child sex trafficker? Here's what the law actually says." via Elizabeth Nolan Brown of Reason
"Northwest Florida politicians share opposing views on Gaetz investigation" via Olivia Iverson of WEAR-TV — Local politicians are talking to Channel 3 about the Gaetz investigation. "I'm going to believe Congressman Gaetz," says Rep. Alex Andrade, who represents Florida House District 2. Phil Ehr, who ran against Gaetz in 2020 and lost, is calling for his resignation. Ehr adds this is part of a pattern of misconduct he's seen from Gaetz. "It's disheartening to see how many people are celebrating the existence of a possible investigation into somebody they consider a political opponent," Andrade says. "Congressman Gaetz does an incredible job for his constituents and fights for the people of Northwest Florida every single day."
"Gaetz built a devoted fan base, but has few friends in Washington" via Alex Seitz-Wald of NBC News — Gaetz has always openly said that he didn't go to Washington to make friends. But after the news broke that the FBI is investigating the Florida Republican for potential sex trafficking, Gaetz found few people willing to defend him. Instead of circling the wagons and reflexively declaring "fake news" about the investigation, Republican leaders and opinion-makers are mostly staying quiet or letting Gaetz, a strong ally of Donald Trump, flap in the breeze. The most vocal defense has come from the likes of Reps. Marjorie Taylor Greene and Jim Jordan, a former wrestling coach who has faced his own allegations of ignoring sexual misconduct by a doctor who treated student-athletes.
"Republicans have been waiting for a Gaetz scandal to break" via Matt Fuller and Sam Brody of the Daily Beast — Gaetz has a less-than-sterling reputation among his congressional colleagues. More than a half-dozen lawmakers have spoken to these reporters about his love of alcohol and illegal drugs, as well as his proclivity for younger women. As for his few friends in Washington, The Daily Beast found that to be true. One former GOP staffer said Wednesday that their office had an informal rule not to allow their member to appear next to Gaetz during TV hits, fearful of the inevitable scandal that would come out one day. GOP aides noted to The Daily Beast that Jordan has been one of Gaetz's closest allies in Congress — and the most he would offer was a tepid statement that he believes Gaetz's story.
"Nancy Pelosi says Ethics Committee should investigate Gaetz" via Mike Lillis of The Hill — Speaker Pelosi suggested Thursday that the Ethics Committee should launch an investigation into allegations that Gaetz engaged in sexual relations with an underage girl. Pelosi emphasized that if the allegations prove to be true, Gaetz would be subject to criminal penalties falling outside the jurisdiction of Congress to punish its own members, including efforts to strip transgressive lawmakers of committee assignments. "If, in fact, these allegations are true, of course, being removed from the Judiciary Committee is the least that could be done," Pelosi said on a press call. "But again, I think from what we've heard so far, this would be a matter for the Ethics Committee."
OAN, Fox wasn't interested in hiring Gaetz — Before he faced sex trafficking allegations, reports indicated Gaetz was considering leaving Congress for a job at Newsmax. The North Florida Republican also told the Daily Beast he had talked to several other news outlets about a post-elected office gig. "There is not a single conservative television station I haven't had a passing conversation with about life after Congress … I've talked to either executives, producers or hosts at Newsmax, OAN, Fox, Fox Business, Real America's Voice and probably others," he said. A Fox spokesperson said "no one with any level of authority" had a conversation with Gaetz. OAN CEO Robert Herring said: "I'm not really hiring anybody for talk shows."
—"Gaetz tries to pull Tucker Carlson into his mess" via Erik Wemple of The Washington Post
"As Joel Greenberg's star rose, Gaetz became a vocal ally. Now sex trafficking probes take aim at both" via Martin E. Comas of the Orlando Sentinel — Greenberg's political career looked promising just over a year ago. He seemed to relish his connections with people of wealth and influence, including Chris Dorworth. But few were as visible a friend or as vocal an advocate for Greenberg as his friend from the Panhandle with a similar reputation, Gaetz. When Greenberg launched his reelection bid, Gaetz was the first person to donate. Two weeks later, Greenberg stood shackled in a federal courtroom in downtown Orlando. The federal case against him has since ballooned. And this week, that case, too, linked Greenberg to Gaetz, when it was reported Gaetz was being investigated for potential sex trafficking offenses — a probe that branched off from the Greenberg investigation.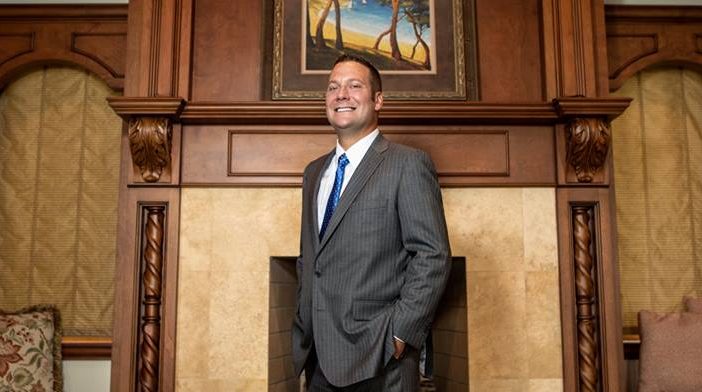 —"Gaetz and Greenberg once sent a 'weird AF' voicemail to Florida State Rep. Anna Eskamani" via Colin Wolf of Creative Loafing Tampa
—"Jimmy Kimmel gleefully dances on Gaetz's political grave" via Matt Wilstein of The Daily Beast 
—"A man in Wyoming is charged with threatening to kill Gaetz and other Republican officials" via Madison Hall of Business Insider 
—"QAnon community outraged by Gaetz sex trafficking investigation … except for the wrong reason" via Ryan Bort of Rolling Stone
—"'Wrong guy': Journalist with strikingly similar name to Gaetz has to defend himself on Twitter" via Brittany Bowker of The Boston Globe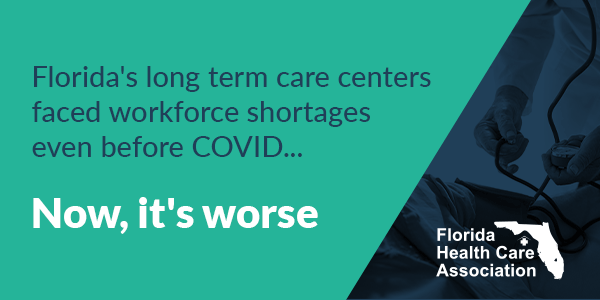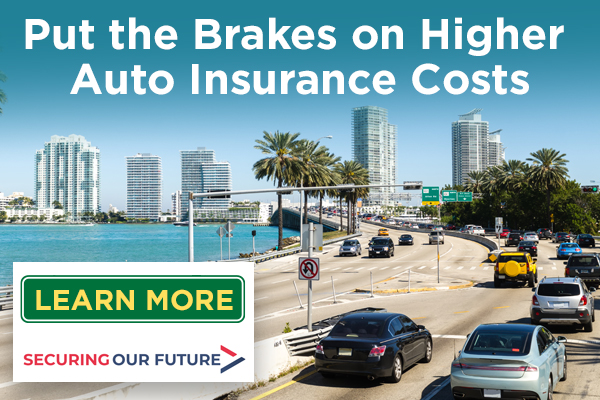 — STATEWIDE —
"Ron DeSantis denounces Joe Biden policy on immigrants convicted of crimes" via David Fleshler of the South Florida Sun-Sentinel — DeSantis announced steps to fight the Biden administration's refusal to immediately deport convicted criminals who had been in the United States illegally. The Biden administration rescinded the Trump policy of immediately deporting immigrants in the country illegally who had completed prison sentences for various crimes. Florida Attorney General Ashley Moody sued the federal government last month over the change. "We're going to work hard to keep Florida communities safe," DeSantis said at a news conference in Titusville, where he was joined by family members of people killed by released criminals who had been in the United States illegally. "These are convicted felons who are here illegally."
"Nikki Fried receives COVID-19 vaccine" via Jason Delgado of Florida Politics — Fried joined the more than 5.8 million Floridians who received a COVID-19 vaccine, making her the first statewide elected official to be publicly vaccinated. She opted for Moderna. "I want to show the rest of the State of Florida and our country how important it is to get yourself vaccinated," Fried told reporters inside Florida A&M University's Al Lawson Center in Tallahassee. Fried's shot-in-the-arm comes days after DeSantis opened COVID-19 vaccine eligibility to ages 40 and older. Eligibility broadens next on Monday, April 5, to include those 18 and older.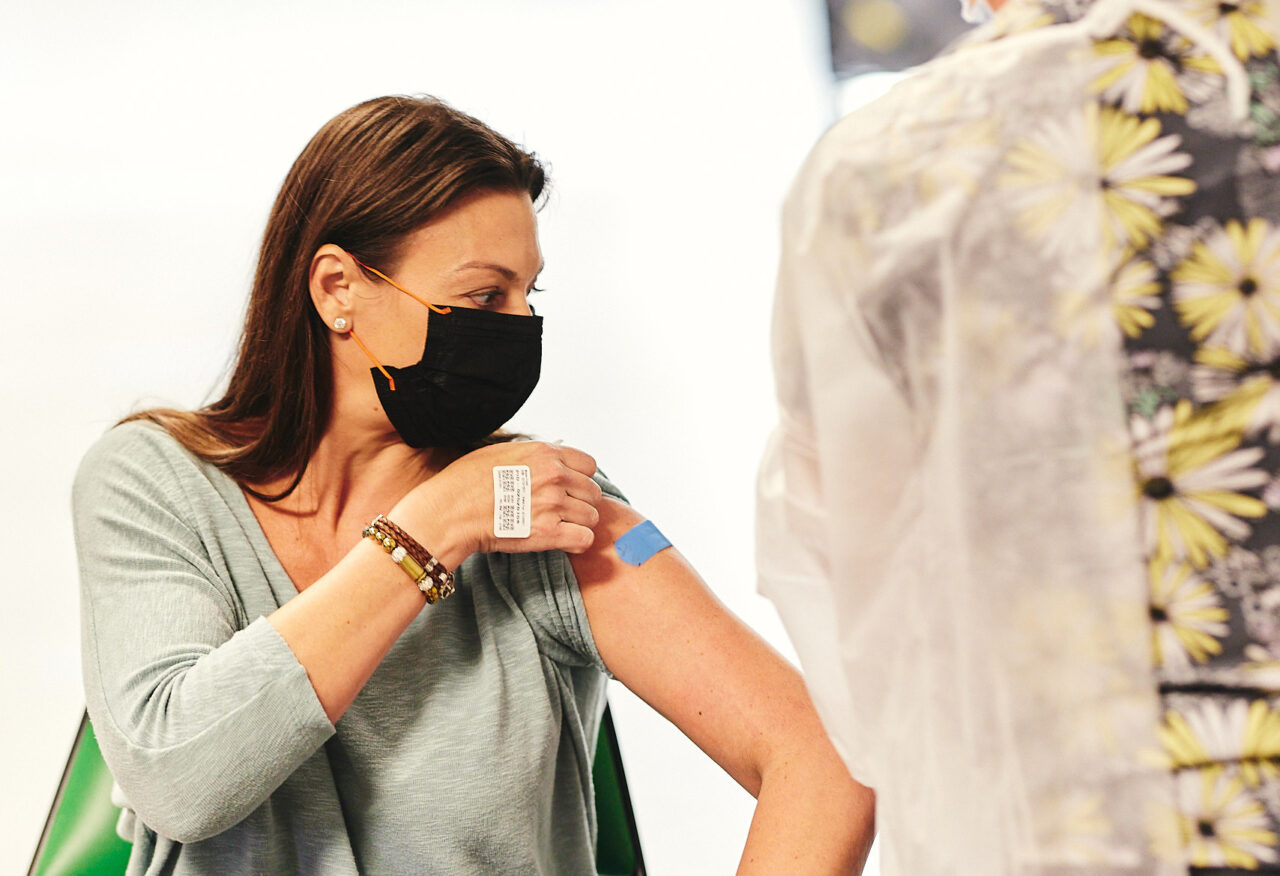 "Ashley Moody joins legal battle against federal stimulus money" via The News Service of Florida — Moody joined a multistate coalition challenging part of a $1.9 trillion federal relief package that prohibits states from using stimulus money for tax cuts. Moody's office said in a news release Wednesday that the lawsuit, filed in U.S. District Court in Alabama, contends federal treasury officials cannot force states to relinquish control of their taxing authority in return for the coronavirus-related economic aid. "The federal government is trying to tell Florida we cannot lower your taxes," Moody said in a prepared statement. "This is simply outrageous and a gross power grab by our federal government."
"Florida's consumer confidence grows amid vaccine expansion" via Sydney Boles of WJCT — As more Floridians are vaccinated, and the economy returns to normal, a University of Florida survey finds that Florida residents are feeling more confident in their personal finances than they were just a month ago. According to economists at the University of Florida, Florida's consumer confidence score, a number between 2 and 150 that describes how people feel about their personal finances, stood at 80.7 this March. That's well below the pre-pandemic figures, which hovered in the 90s or low 100s, but above the lowest, 76.3, last April. People over 60 in Florida were the least confident in their financial outlook a year from now, scoring just 76.2.
"Herbicide used in Florida as a cure-all is more like a kill-all" via Craig Pittman of the Florida Phoenix — Got some little things growing in your yard other than socially acceptable St. Augustine sod? Want to get rid of them? Since 1974, the solution for that problem has been a weedkiller known as Roundup, manufactured by chemical giant Monsanto. Local governments, the Florida Fish and Wildlife Commission, the South Florida Water Management District, even the U.S. Army Corps of Engineers have been spraying that stuff "allllllllllll over the Florida landscape," according to Paul Gray, who has a Ph.D. and the title of Everglades science coordinator for Audubon Florida. These government agencies have squirted so much of this stuff around that they've killed off not just the "bad" plants but plenty of good ones too, Gray said.
— 2022 —
"Confusion and distrust: Fried renews attack on DeSantis' vaccine distribution" via A.G. Gancarski of Florida Politics — The state's sole elected Democrat began the week attacking DeSantis on cable news, another indication that national media is eyeing the Florida landscape heading into 2022. Fried vented vexation over the Governor's vaccine distribution efforts in an MSNBC interview. Coronavirus response has offered perhaps the most glaring example of political difference between the Governor and her, with Fried offering sharp critiques that DeSantis rarely honors with a direct response. "A lot of confusion, a lot of distrust" was how the Commissioner summed up Florida's vaccine distribution thus far. Fried scaffolded off those claims on Monday.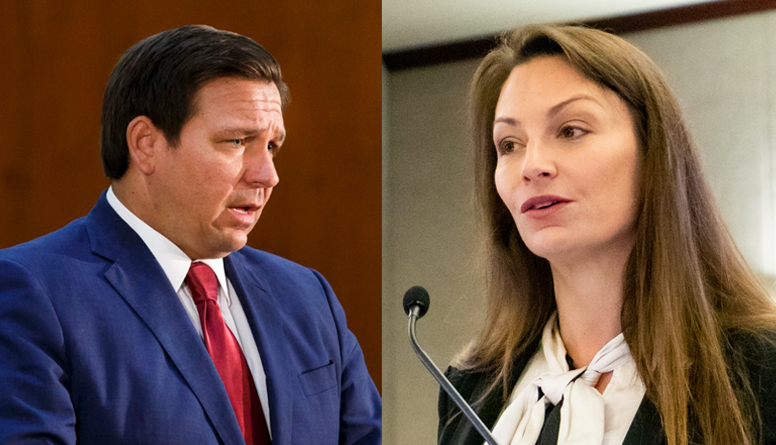 This is not strong — "Anthony Sabatini off to strong start, raises $170,000 in 24 days" via Jordan Kirkland of The Capitolist — Sabatini's congressional bid is off to a good start after the state representative announced he raked in $170,000 since launching his campaign last month. The Howey-in-the-Hills Republican broke the news on Thursday, a mere 24 days after throwing his hat into a new congressional seat as redistricting is set to occur later this year. Sabatini, who represents House District 32, says the hot start is thanks largely to small donations from 700 people wanting to preserve their conservative values. Sabatini decided to take his "America First" message to the national stage on March 8 when he announced he was launching his campaign for Congress.
"Keith Perry, Mike Gottlieb draw challengers" via The News Service of Florida — Gainesville Democrat Rodney Long opened a campaign account this week to run in what is now Senate District 8. Perry has also opened an account to run in the district, which is currently made up of Alachua, Putnam and part of Marion counties. District boundaries — and potentially numbers — will change before the 2022 elections because of reapportionment. Also, Sunrise Republican Jenna Leigh Hague opened an account to challenge Gottlieb in what is now Broward County's House District 98.
— CORONA FLORIDA —
"Florida reports 6,790 new COVID-19 cases, a daily spike not seen since early March" via Cindy Krischer Goodman of the South Florida Sun-Sentinel — After weeks of fewer new COVID-19 cases per day, Florida reported a daily jump in case counts, last seen in early March. Florida reported 6,790 new coronavirus cases on Thursday and another 69 new resident deaths linked to COVID-19. The state has now reported 2,064,525 cases since the pandemic began. In early January, the seven-day average for new cases had climbed as high as 17,991. It was 5,299 on Thursday, up from 4,759 a week ago.
"Florida not undercounting COVID-19 deaths, Dept. of Health official says" via Jake Stofan of WFLA — The Florida Department of Health is pushing back after media reports grabbed national headlines once again suggesting the state has undercounted COVID-19 deaths. The Department of Health argues the study cited in the articles says no such thing. A study from the University of Utah found Florida had nearly 5,000 more excess deaths between January and September than the state's official COVID-19 death toll. Media reports grabbing national headlines suggested the difference in COVID-19 deaths and excess deaths could be evidence of an undercount, but Roberson said that assumes the pandemic didn't have other health impacts.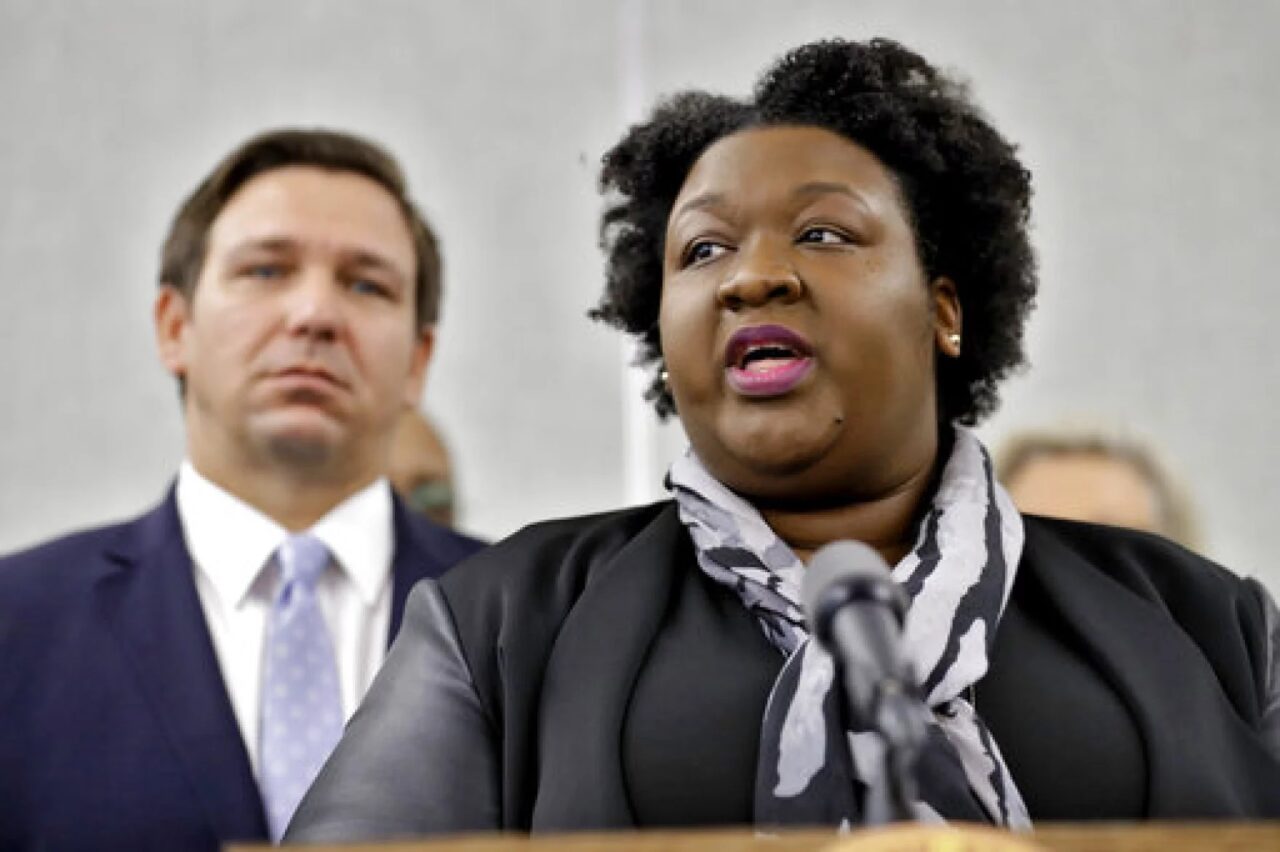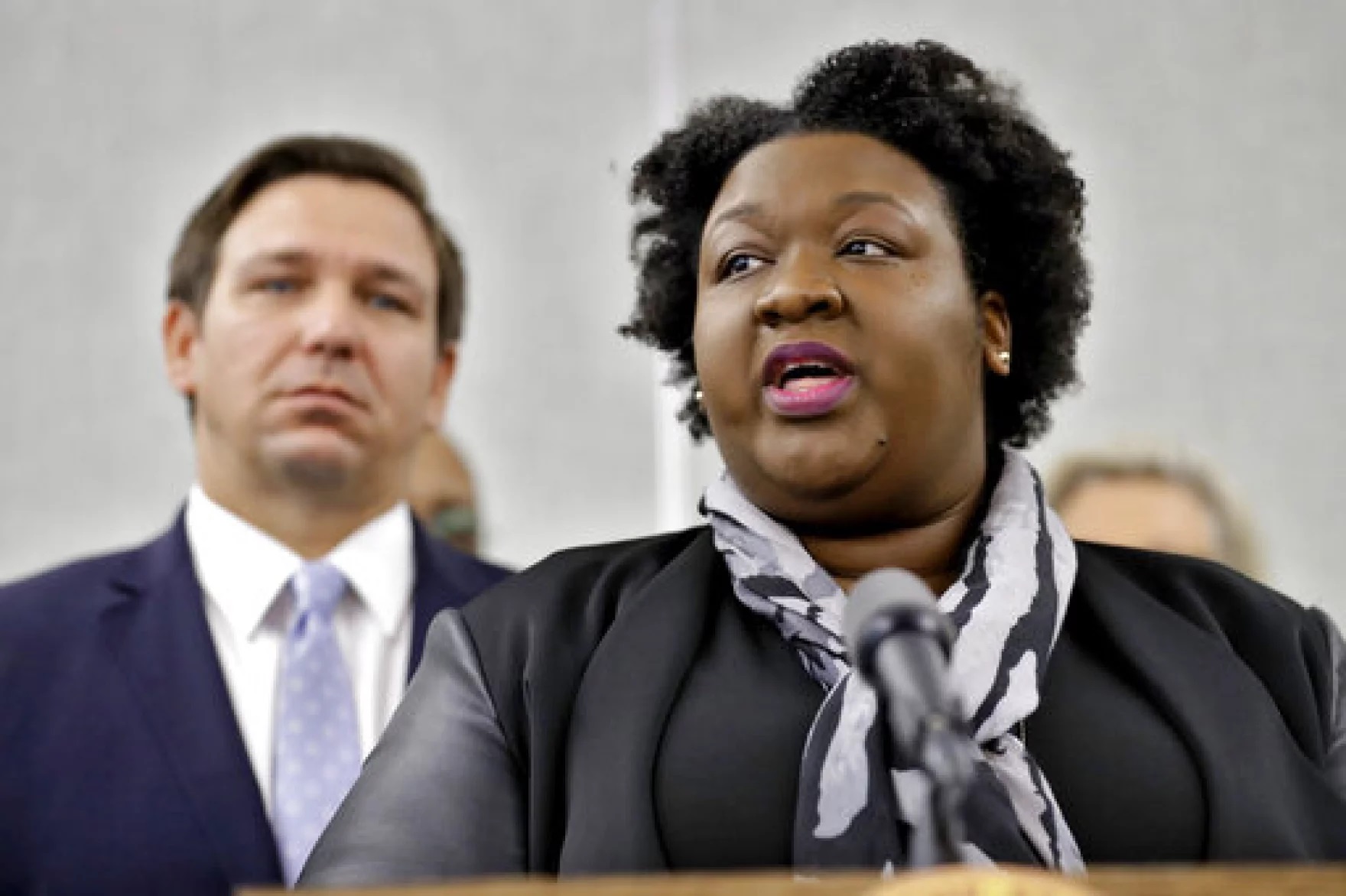 "Inside Florida's largest jails, few or no people vaccinated, and still no statewide plan" via Grace Toohey and Katie Rice of the Orlando Sentinel — As jails in Florida have repeatedly battled COVID-19 outbreaks over the past year, some as recently as this past week, there's still no statewide plan to widely offer vaccines to people incarcerated at the high-risk facilities, even as eligibility is soon to include all adults throughout the state. Some local jails have inoculated a handful of people who are incarcerated, including in Seminole County, but other major lockups, like those in Osceola, Polk, and Pinellas counties, have not offered any shots. Orange County Jail spokesperson Tracy Zampaglione confirmed this week that 24 people in the jail, all 65 and older, have received their first shot of a COVID-19 vaccine, a little more than half the people currently incarcerated who are qualified for the vaccine.
"Johnson and Johnson vaccine will keep coming to Florida for now" via Lisa J. Huriash of the South Florida Sun-Sentinel — Floridians will be able to get the Johnson & Johnson vaccine for the next two weeks after all, but the future of the supply is uncertain. After worrying they would be left without the popular single-dose vaccine, state officials got the OK from the federal government Thursday evening for an allotment of 300,000 doses that will arrive next week. The orders for this week and next week are not affected by Johnson & Johnson's production problems, said Jared Moskowitz, director of Florida's Division of Emergency Management. What happens after that isn't clear. "That's all they told us," he said of the state's talks with the U.S. Department of Health and Human Services.
"Yacht clubs, golf courses, gated communities: Florida's pop-up vaccine clinics raise ethical concerns" via Zac Anderson and Josh Salman of the Sarasota Herald-Tribune — When Florida threw open the door for seniors to get COVID-19 vaccines, hundreds camped out overnight, some bundled up in lawn chairs in the January cold to score a shot. Thousands more waited in digital lines for their number to come up in county-run vaccine pools. But for some lucky Floridians, getting a vaccine was as easy as hopping in their golf carts and rolling down to the clubhouse. Pop-up clinics offering exclusive vaccine access sprouted at country clubs and a long list of golf course communities stretching from Delray Beach to Lakeland and Ocala.
"Groups rush to get Florida farmworkers vaccinated" via Adriana Gomez Licon of The Associated Press — Farmworker advocates are asking officials to quickly mobilize to areas such as Homestead, south of Miami, and Immokalee, east of Naples, and to be more lenient when requiring proof of residency now that the state has lowered the vaccine eligibility age. They say many farmworkers are in the country illegally and don't have a driver's license or other documents required as an alternative. Top officials with Miami-Dade County told activists and farmworkers Wednesday at a virtual roundtable on vaccine distribution not to worry about the documents and focus instead on outreach and gathering groups of farmworkers ready to get the shot.
"Majority of Florida's long-term care staffers refused coronavirus vaccine" via Bailey LeFever of the Tampa Bay Times — In early January, the marketing team of The Glenview at Pelican Bay went into residents' rooms to film an emotional video. Residents of the retirement community, wearing "Glenview Strong" T-shirts, shared words of encouragement in hopes of easing vaccine apprehension among the staff members. "Please, everybody, take the two COVID-19 shots," said Jim Payne. But more than two months later, only 45% of Glenview's staff has had at least one dose, according to executive director Patrick Noonan, adding, "obviously we'd like to get that higher."
"Many inmates wary of vaccinations" via News Service of Florida — A survey of 5,110 people incarcerated in prisons and jails in four states — including Florida — shows that more than 45%, or 2,318 people, would refuse COVID-19 vaccinations, according to a new "Morbidity and Mortality" report from the CDC. Another nearly 10% of people participating in the survey, or 498 people, said they would "hesitate to receive" vaccines, while slightly more than 45% of the survey participants, or 2,294 people, said they would get the shots. The survey results underscored the "urgent need for interventions that are culturally relevant and appropriate for various health literacy levels to increase vaccine confidence among incarcerated or detained persons," the report's authors concluded.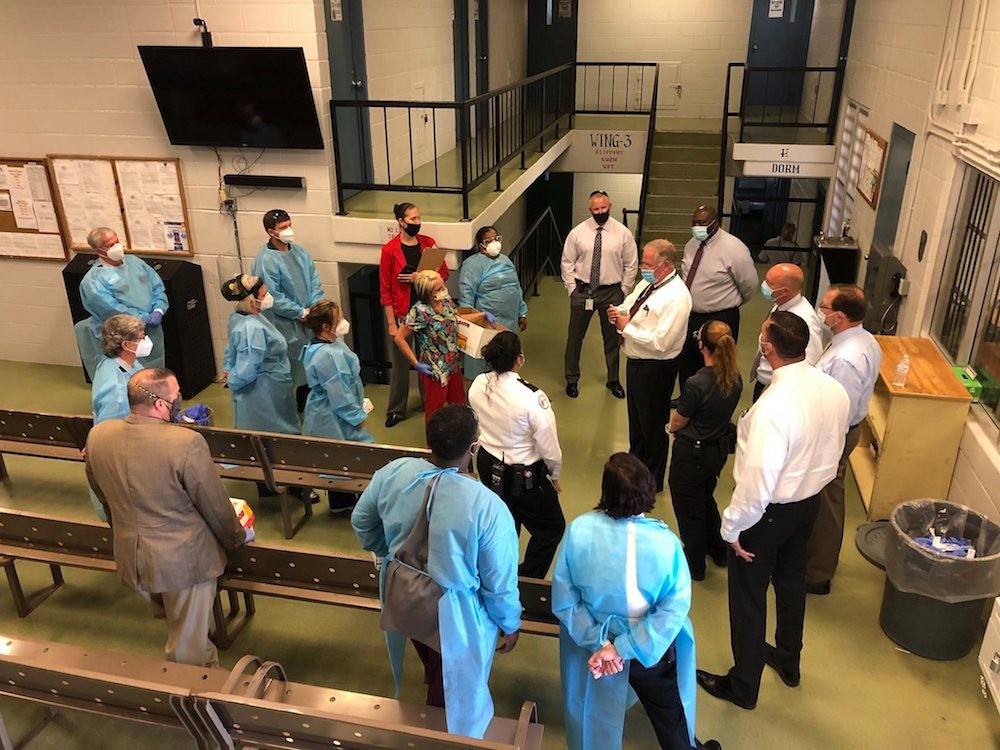 "Here's why 'surprise' J&J vaccine sites are popping up in Florida neighborhoods" via Michelle Marchante and Ben Conarck of the Miami Herald — Buses stocked with hundreds of Johnson & Johnson vaccines are setting up at pop-up sites across Florida. But you likely won't hear about them in a formal announcement. The sites target underserved communities, said Jared Moskowitz, the director of the Florida Division of Emergency Management, which is tasked with the state's vaccine distribution. "The buses are being used specifically in underserved communities to help increase access and battle vaccine hesitancy," he said. So far, the division has 14 buses offering one-and-done vaccinations for people who have less access to the vaccine.
— VAX NUMBERS —
Through Tuesday, about 3.3 million people in Florida had been fully vaccinated against COVID-19, either through two-dose Pfizer and Moderna vaccines or the one-dose Johnson & Johnson vaccine. Here is a breakdown, via The News Service of Florida, of those people by age group:
— Ages 16 to 24: 42,939 people.
— Ages 25 to 34: 131,844 people.
— Ages 35 to 44: 176,273 people.
— Ages 45 to 54: 241,610 people.
— Ages 55 to 64: 381,353 people.
— Ages 65 to 74: 1,312,893 people.
— Ages 75 to 84: 763,002 people.
— Ages 85 and older: 257,409 people.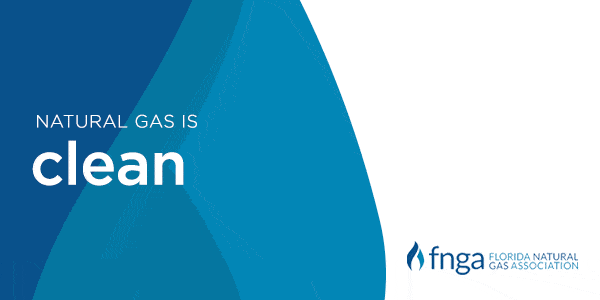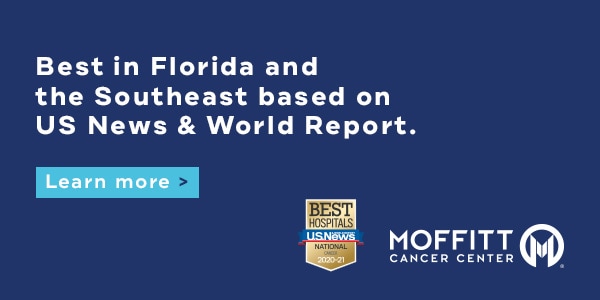 — CORONA LOCAL —
"South Florida records nearly 3K newly-reported COVID-19 cases, 37 new deaths" via Ryan Nicol of Florida Politics — South Florida's tri-county area saw nearly 3,000 newly-reported COVID-19 cases Thursday, as the region is seeing an uptick in the virus' spread. The case positivity rate is up week-to-week in Miami-Dade, Broward and Palm Beach counties. Miami-Dade and Palm Beach are seeing slight rises of 0.3 and 0.4 percentage points, respectively. Broward's positivity rate is up by more than 1 percentage point week-to-week, a significant increase, which could be a sign of a fourth surge. It's still possible that the upward trend reverses itself before case counts truly explode once again. Thursday's new case total puts the region at nearly 795,000 total cases since the pandemic started.
"Some COVID-19 viruses share a concerning mutation. Now it's cropping up in South Florida" via Ben Conarck of the Miami Herald — When Miami researchers began examining the genetic structure of the COVID-19 virus in local hospital patients about two months ago, they were impressed by the diversity of the strains — lineages traced from all over the world surfacing in South Florida. But over the last several weeks, researchers have homed in on one trait that has become increasingly prevalent in viral samples taken from patients at Jackson Health System, Miami-Dade County's public hospital, and UHealth Tower, the University of Miami's hospital. The E484K mutation, also known as the "Eek" mutation, is a structural change in the "spike protein" of the virus — the part that facilitates entry into human cells.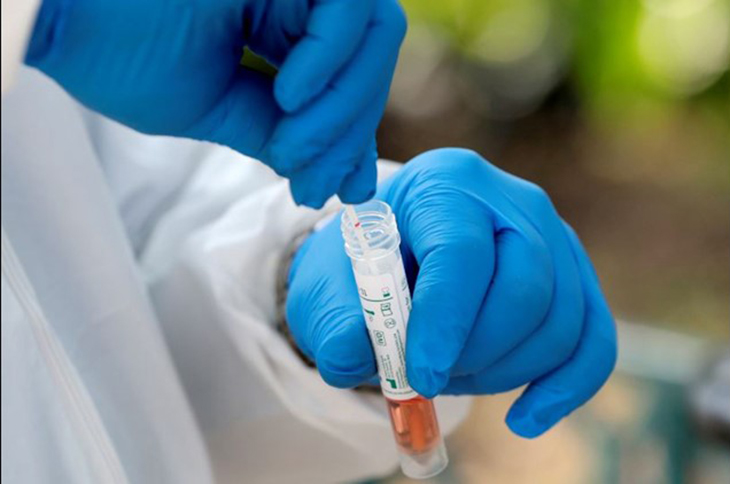 "136 people in county get COVID-19 after their vaccine; Should you worry?" via Jane Musgrave of The Palm Beach Post — In what could be labeled a cruel twist of fate, but what doctors call totally expected, 136 Palm Beach County residents became infected with the coronavirus after getting fully vaccinated, state health officials said Thursday. The phenomenon, known as breakthrough cases, is being tracked by state health officials and the CDC as a way to see how the vaccine is working in the real world. While statewide figures weren't available, the director of the county's state-run health department shared the county's numbers.
"Thinking of laminating that vaccine card? Pinellas, take a picture instead." via Sue Carlton of the Tampa Bay Times — If you're thinking of having that vaccination card that proves you got your COVID-19 shot laminated, you might want to hold off — at least in Pinellas County. Pinellas health officials have received a handful of complaints from vaccine recipients who said once their cards were laminated, some of the information on them was illegible. Tom Iovino, public information officer for the DOH in Pinellas, said some vaccination locations are using labels printed with the vaccine manufacturer and lot number and affixing them to vaccine cards. The problem appears to be that the labels were made on a thermal printer, and the lamination process uses heat.
"The Boca Bash is back on after last year's COVID-19 closure. Now, some worry about safety." via Austen Erblat of the South Florida Sun-Sentinel — The Boca Bash, one of Boca Raton's largest parties, is set to return this month, after last year's party-on-the-water was canceled due to the COVID-19 pandemic and bad weather. The event will return to Lake Boca Raton on April 25, expected to lure boaters who party on everything from yachts and small boats to Jet-skis to kayaks and paddleboards, organizers announced on social media this week. But not everyone loves the bash and concerns remained among those who live near the lake. COVID-19 cases are on the rise in South Florida again, drawing concerns of maskless partygoers crowding together.
"Sulzbacher and 2 Jacksonville-area health agencies to get $14 million in pandemic relief funding" via Beth Reese Cravey of the Florida Times-Union — Three Northeast Florida agencies that serve at-risk populations will collectively receive almost $14 million in funds from the American Rescue Plan, the latest federal pandemic relief package. Palatka-based Aza Health, also known as Rural Heath Care Inc., which runs community and migrant health centers in six counties, will get $8.5 million; Sulzbacher, which provides comprehensive services for Jacksonville's homeless, will get $2.9 million; and Jacksonville-based Agape Community Health Center, which provides family-centered and affordable health care, will get $2.45 million.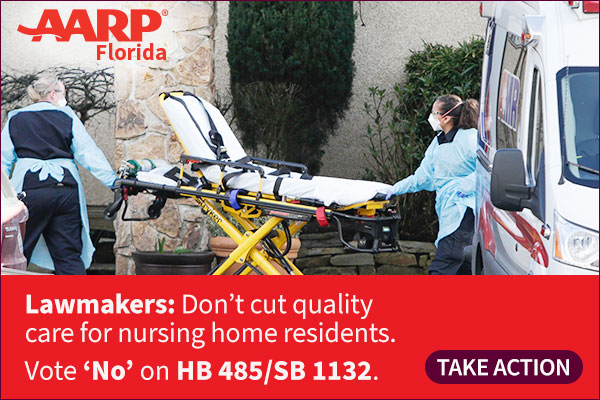 — CORONA NATION —
"CDC data suggests vaccinated don't carry, can't spread virus" via Paola Rosa-Aquino — After warning for months vaccinated people should still be cautious not to infect others, the Centers for Disease Control and Prevention suggests they may not be at much risk of transmitting the coronavirus. "Vaccinated people do not carry the virus — they don't get sick," Dr. Rochelle Walensky, director of the CDC, told MSNBC. Walensky was referring to a new CDC study that suggests those fully inoculated with the vaccines produced by Moderna and Pfizer don't transmit the virus. Researchers looked at how the shots protected nearly 4,000 health care workers, first responders, and other essential workers toiling in eight U.S. locations against the virus and more-contagious variants.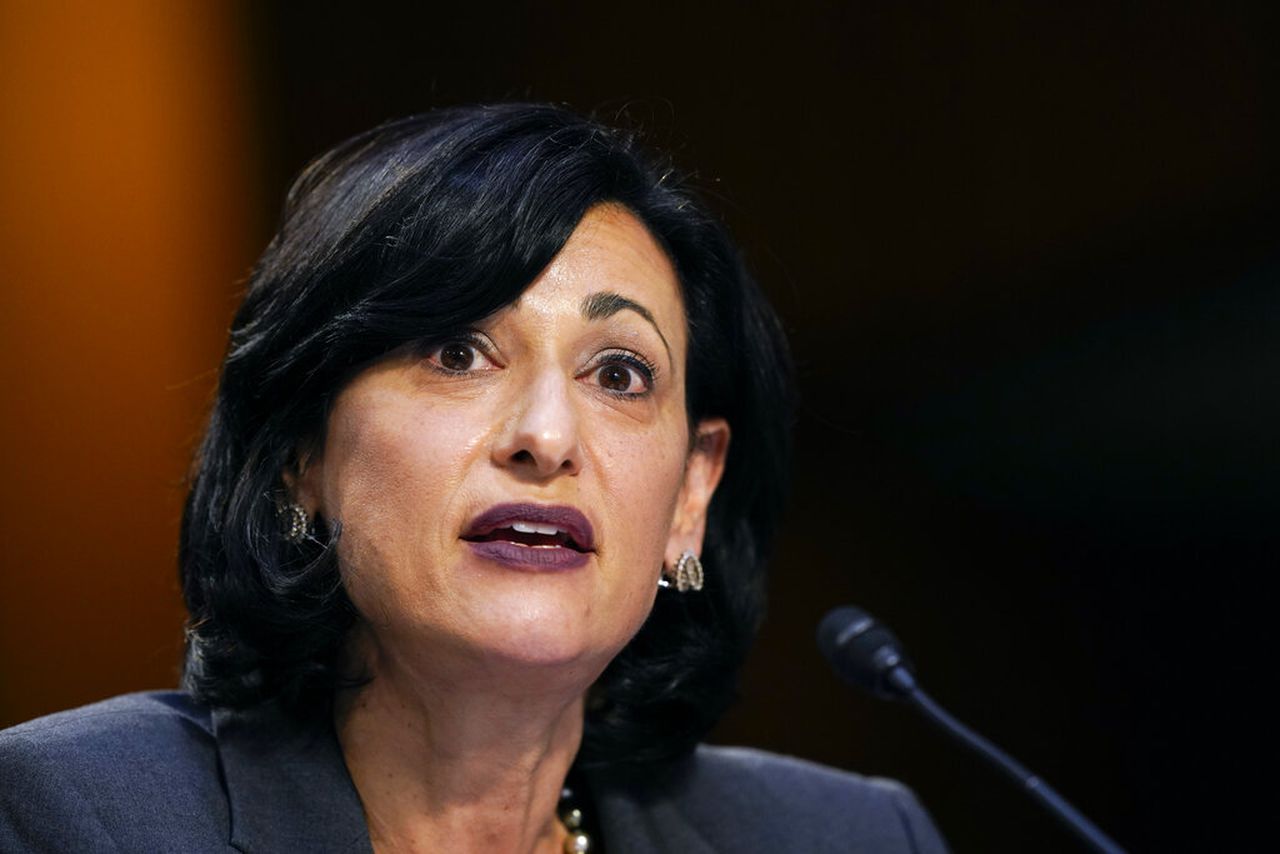 "Pfizer COVID-19 vaccine is 90% effective for at least 6 months and protects against South Africa variant, study shows" via Karen Weintraub of USA TODAY — Six months after getting a second dose of the Pfizer-BioNTech vaccine as part of a 46,000-person clinical trial, volunteers remained more than 90% protected against symptomatic COVID-19 and even better protected against severe disease, a new company study found. Out of 927 trial participants who fell ill with COVID-19 more than a week after their second dose, only 77 had received the active vaccine, compared with 850 who got a placebo. According to the newly released findings, there were no serious safety concerns among the 12,000 volunteers who are at least six months past their second dose. The study also showed that the vaccine is effective against a virus variant called B.1.351, first identified in South Africa.
"Biden administration announces ad campaign to combat vaccine hesitancy" via Annie Karni of The New York Times — The Biden administration on Thursday morning announced an ambitious advertising campaign intended to encourage as many Americans as possible to be vaccinated against the coronavirus. The campaign, with ads in English and Spanish that will air throughout April on network TV and cable channels nationwide, as well as online, comes as the administration is rapidly expanding access to coronavirus vaccines, but skepticism about the vaccines also remains high. Biden announced last week a new goal of administering 200 million doses by his 100th day in office, doubling his initial goal of "100 million shots in the arms" of Americans he set when he was inaugurated.
"The US virus battle skews younger" via Emma Court of Bloomberg — For the last year of the pandemic, when U.S. COVID-19 case numbers spiked, hospitalizations and deaths inevitably rose, too. People fell seriously ill and died from the virus, and hospitals grew overwhelmed during surges, stretched to take care of both virus and non-virus patients. That grim dynamic will likely abate, one of the benefits of spending months trying to immunize those most vulnerable to severe infections. There's evidence that the strategy is working, at least among older Americans: Nearly 3 in 4 individuals age 65 and up have received at least one dose, and about half are fully immunized. Among nursing-home residents, a population that was prioritized for shots, cases have dropped by nearly 98%, and deaths by 88%, since mid-December.
"Michigan seeing an 'absolutely alarming' spike in COVID-19 cases as many residents return to pre-pandemic life" via Julie Bosman of The New York Times — In a rural stretch of Michigan along the shore of Lake Huron, coronavirus outbreaks are ripping through churches, schools and restaurants where the virus has infected line cooks and servers. For more than a week, ambulances have taken several hourlong trips each day to rush severely ill coronavirus patients to hospitals in Detroit, Saginaw or Port Huron, where beds in intensive care units await. Even as the pandemic appears to be waning in some parts of the United States, Michigan is in the throes of a coronavirus outbreak that is one of the largest and most alarming in the country. Infection levels have exploded in recent weeks in big cities and rural stretches alike.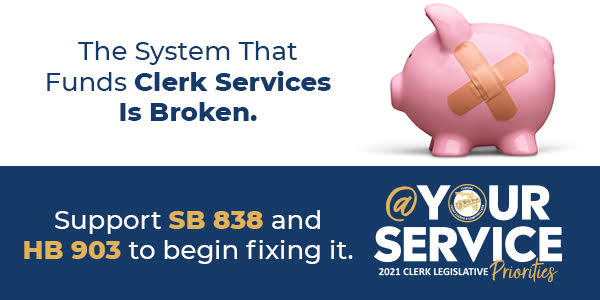 — CORONA ECONOMICS — 
"Biden's evangelical foes set aside Satan fears, cash aid checks" via Elise Young and Josh Saul of Bloomberg — Evangelical Christians and small-government activists, among the fiercest critics of Biden and the Democratic Congress, are finding solace in $1,400 stimulus checks that some are sharing with churches and political causes. In a January Bible study livestream, Virginia pastor E.W. Jackson said a pair of Georgians headed for the U.S. Senate were "demoniacally possessed," and their fellow Democrats were "cursing" the country by supporting abortion access and gay rights. But as the stimulus checks they enabled arrive, Jackson said his followers should have no qualms about accepting the Democrats' largesse — and passing 10% to his ministry, the 100-member Called Church of Chesapeake.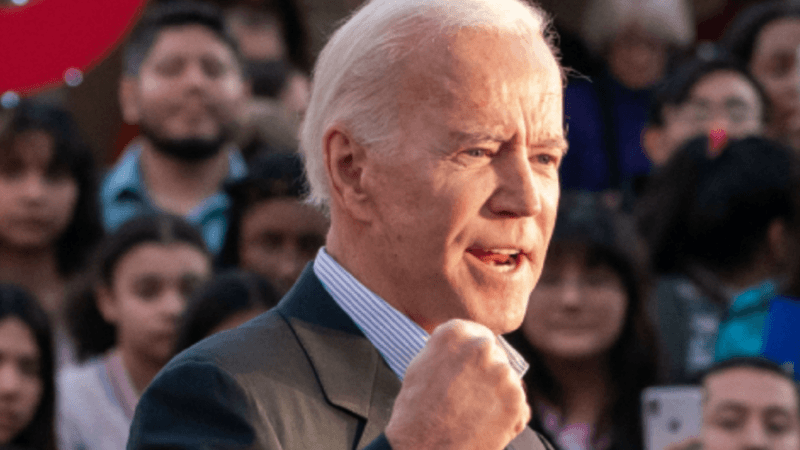 "Some of America's wealthiest hospital systems ended up even richer, thanks to federal bailouts" via Jordan Rau and Christine Spolar of The Washington Post — Last May, Baylor Scott & White Health, the largest nonprofit hospital system in Texas, laid off 1,200 employees and furloughed others as it braced for the then-novel coronavirus to spread. The cancellation of lucrative elective procedures as the hospital pivoted to treat a new and less profitable infectious disease presaged financial distress, if not ruin. The federal government rushed $454 million in relief funds to help shore up its operations. But Baylor not only weathered the crisis, it thrived. By the end of 2020, Baylor had accumulated an $815 million surplus, $20 million more than it had in 2019, creating a 7.5% operating margin that would be higher than most hospitals' profits in the flushest of eras.
"Jobless claims at pandemic low" via The News Service of Florida — New unemployment claims in Florida hit a pandemic low last week, with an estimated 11,700 claims coming in. The U.S. Department of Labor's estimate for Florida for the week ending March 27 was down from a revised count of 17,349 for the week ending March 20. The federal agency initially projected 13,892 were filed the week ending March 20. Nationally, 719,000 claims were filed last week, an increase of 61,000 from the prior week. Last week marked the lowest total for the state since 74,313 claims were filed during the week ending March 21, 2020, as the COVID-19 pandemic crashed into the state.
— MORE CORONA —
"The pandemic's wrongest man" via Derek Thompson of The Atlantic — The pandemic has made fools of many forecasters. In this crowded field of wrongness, one voice stands out. The voice of Alex Berenson: the former New York Times reporter, Yale-educated novelist, avid tweeter, online essayist, and all-around pandemic gadfly. Berenson has been serving up COVID-19 hot takes for the past year, blithely predicting that the United States would not reach 500,000 deaths (we've surpassed 550,000) and arguing that cloth and surgical masks can't protect against the coronavirus (yes, they can). The vaccines have inspired his most troubling comments. For the past few weeks on Twitter, Berenson has mischaracterized just about every detail regarding the vaccines to make the dubious case that most people would be better off avoiding them.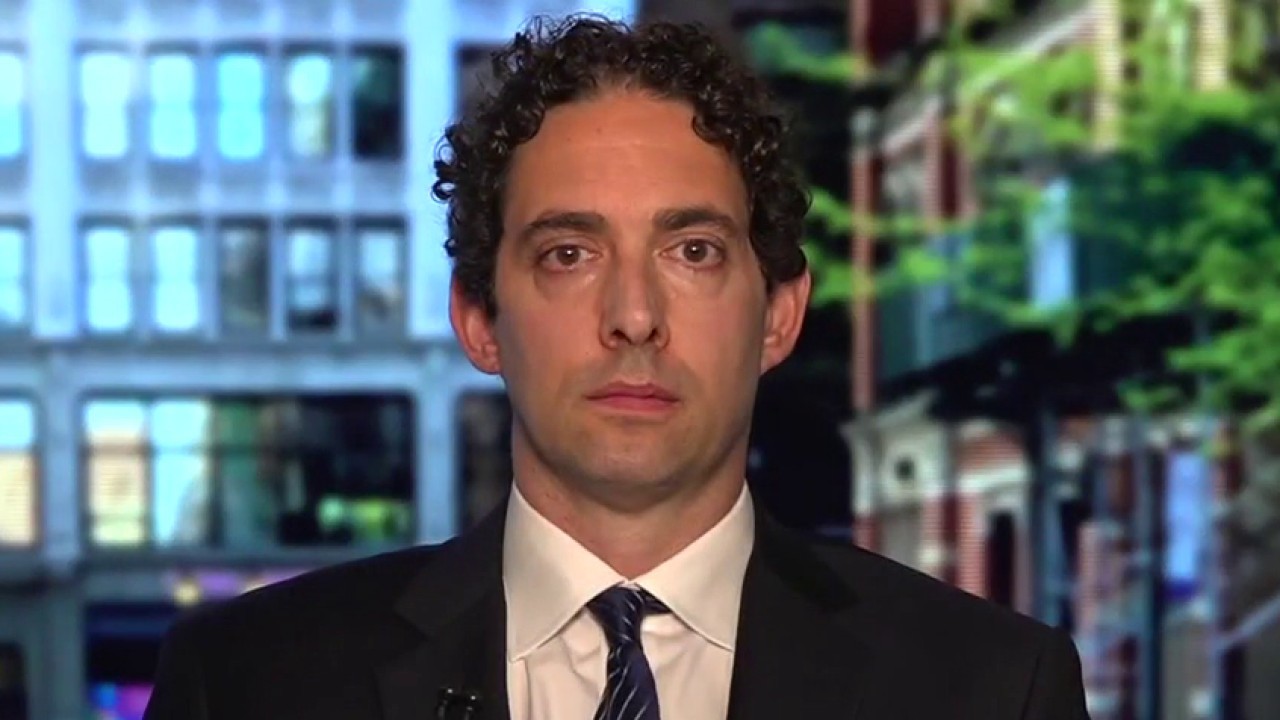 "Doctors advise against traveling immediately after your vaccination. Here's why." via Andrea Sachs of The Washington Post — The coronavirus vaccines are welcome news to restless travelers. But if you're planning to take a trip as soon as you get your shot or shots, depending on which vaccine you receive, not so fast: Vaccinated individuals should wait at least two weeks after their last shot, according to doctors. In addition, some countries and cruise lines are echoing the call for vaccinated travelers to delay their visits. Medical experts say the two-week time frame allows the vaccine to do its job. "Our bodies need that time to develop both antibody and cellular immune responses, which are critical for protection," said Paul Sax, clinical director of the Division of Infectious Diseases at Brigham and Women's Hospital in Boston.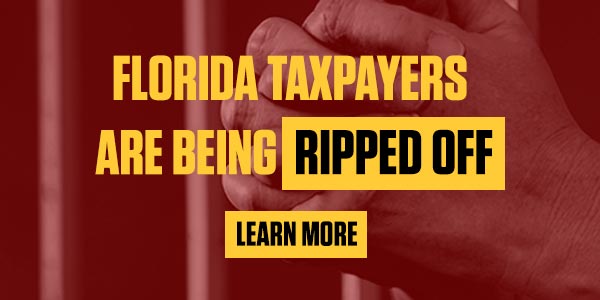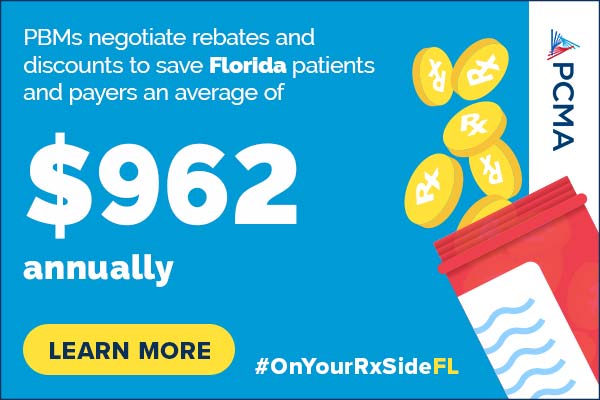 — THE DEFINING FIGHT —
"Biden endorses moving MLB All-Star Game out of Georgia" via Benjamin Din of POLITICO — Biden on Wednesday said he would "strongly support" moving the Major League Baseball All-Star Game out of Atlanta in response to Georgia's newly passed voting law that critics say restricts voting access. "I think today's professional athletes are acting incredibly responsibly," Biden told ESPN's Sage Steele in an interview. "I would strongly support them doing that. People look to them. They're leaders." Biden's comments joined a growing chorus of voices that have called on the MLB to move its marquee summertime game out of Cobb County, as part of a larger effort to boycott organizations headquartered in the state that have remained silent on the voting rights issue, as well as major sporting events, including golf's annual Masters Tournament.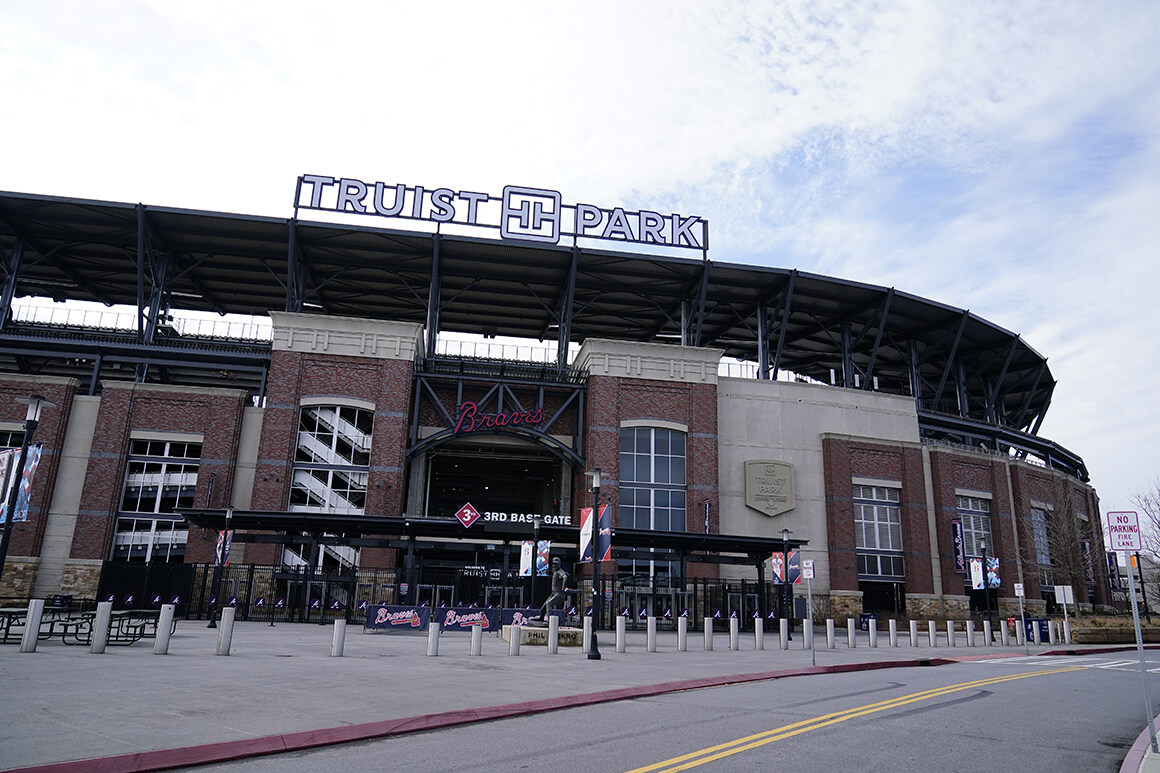 "The GOP attack on Delta reveals an ugly side to the culture war" via Greg Sargent of The Washington Post — An extraordinary event took place in Georgia on Wednesday night. Republicans sought to cancel a tax break for Delta Air Lines, the state's biggest employer, as punishment for the heresy of criticizing the new voter-suppression law Republicans passed last week. And a top Republican has openly, blithely confirmed that this was exactly the motive. This latest turn in the Georgia voting wars is wretched in its own right. But it also helps clarify some larger national themes: the profound phoniness of many GOP screams about "cancel culture" and "woke" corporations, and the ugly nature of GOP culture-warmongering, which has grown all-consuming.
— PRESIDENTIAL —
"AP poll: Biden bolstered by strong marks on pandemic" via Julia Pace and Emily Swanson of The Associated Press — Biden's early weeks in office have made it abundantly clear that his top priority is curtailing the pandemic. Americans have responded favorably to the President's approach, with 73% approving of his handling of the pandemic. That includes about half of Republicans, a rarity given how divided Americans have been along party lines on many key issues in recent years. Notably, Biden's approval rating on the economy has ticked up slightly since the relief bill's passage, which included direct payments to millions of Americans and aid to schools and state and local governments. Sixty percent of Americans now say they approve of Biden's handling of the economy, compared with 55% a month ago.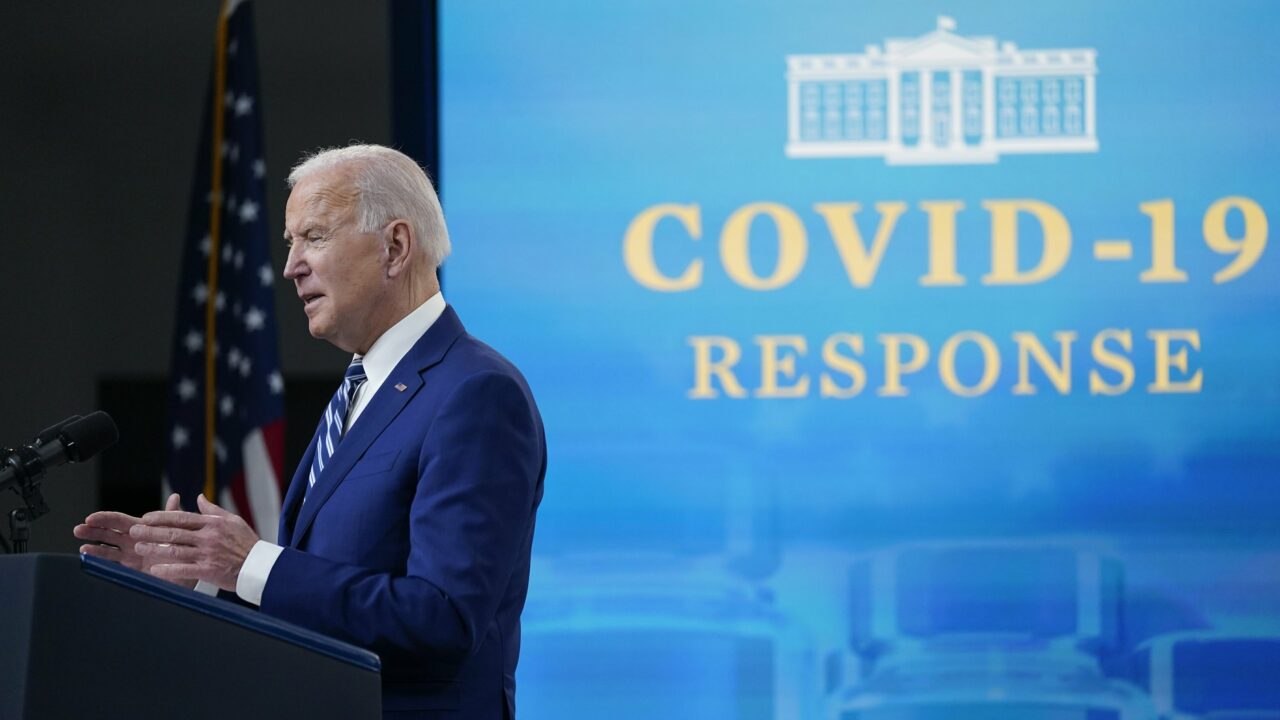 "Biden's 'Jobs Cabinet' to sell infrastructure as GOP resists" via Josh Boak and Lisa Mascaro of The Associated Press — Biden set about convincing America it needs his $2.3 trillion infrastructure plan on Thursday, deputizing a five-member "jobs Cabinet" to help in the effort. But the enormity of his task was clear as Senate Minority Leader McConnell's vowed to oppose the plan "every step of the way." McConnell said he personally likes Biden, and they've been friends a long time. But the President will get no cooperation from the GOP, which objects to the corporate tax increases in the plan and says they would hurt America's ability to compete in a global economy. White House chief of staff Ron Klain said the key to any outreach is that the proposal's ideas are already popular.
— EPILOGUE TRUMP —
"Donald Trump's own statements in old lawsuit could haunt him in any future criminal case" via Kara Scannell of CNN — Trump once said he calculated his net worth, to a degree, on his "feelings," and that he put the "best spin" on some of the assets. "I think everybody" exaggerates the value of their properties. "Who wouldn't?" Did he inflate values? "Not beyond reason," Trump said, insisting he gave his "opinion" to a key associate and "ultimately" let that person make the decision, according to an exchange in a 2007 deposition. The exchange takes on fresh meaning this spring as Manhattan prosecutors investigate whether Trump's "best spin" was common practice in local real estate circles — or if he crossed the line into illegal activity. The answer could determine whether Trump ends up facing criminal charges.
"Inside the 'Lord of the Flies' factionalism now plaguing Trumpland" via Meridith McGraw and Gabby Orr of POLITICO — Within Trump's orbit, former aides and advisers have been squabbling for direct access to the former President as they filter in and out of Mar-a-Lago. Privately, they have accused others of overstating that access to score House and Senate clients. There have been whisper campaigns that some former staffers are misleading potential campaigns by telling them that, if hired, their candidate would have a better chance of securing Trump's endorsement. Other former aides who have promised to organize posh fundraisers for incumbent Republicans and GOP candidates at Mar-a-Lago have become targets of mockery among their peers, who insist there is no single gatekeeper to Trump's gilded club, where donors regularly gather to hear from the party's rising stars.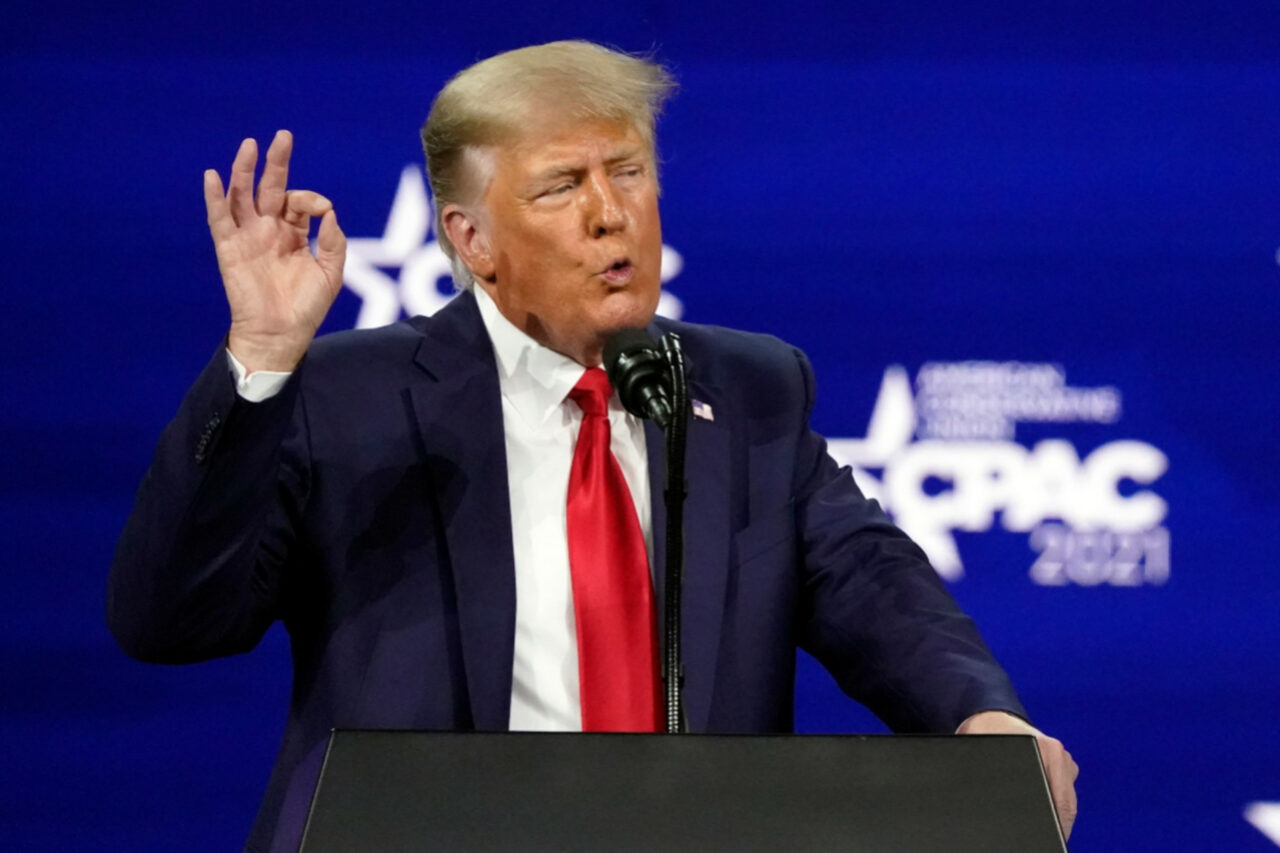 "This billboard's political signage back as Trump trolled with pro-transgender message" via Christine Stapleton of the Palm Beach Post — A billboard along the motorcade route of former President Trump that grabbed national headlines when fans and foes used it to try to get Trump's attention while he was President is now being used to troll Trump about his administration's transgender policies. A Boston-based telemedicine company for transgender individuals posted its message saying "Transgender Lives are Precious" just in time for Wednesday's International Transgender Day of Visibility. "Trump and his organization set out to dismantle and marginalize this community," said Bruno Solari, public relations director for FOLX, which has leased the billboard through April 18. The company, launched in January, is the nation's first telehealth service by and for queer and transgender individuals, said Solari.
"Donald Trump Jr., Kimberly Guilfoyle pay $9.7 million for Admirals Cove home in Jupiter" via Alexandra Clough of the Palm Beach Post — After months of house hunting, Trump Jr. and his girlfriend Guilfoyle are Palm Beach County homeowners. On Wednesday, the high-profile couple paid $9.7 million for a waterfront home in Admirals Cove, an exclusive gated community in Jupiter. The pair first eyed the north Palm Beach County neighborhood in January, then showed interest in a different home in Palm Beach Gardens before recently circling back to Admirals Cove, real estate sources said. The Trump-Guilfoyle house, at 494 Mariner Drive, is along the Intracoastal Waterway. The two-story house is 11,270 square feet and features six bedrooms and 11 bathrooms, as well as an elevator and a fireplace, according to Palm Beach County property records and real estate listings.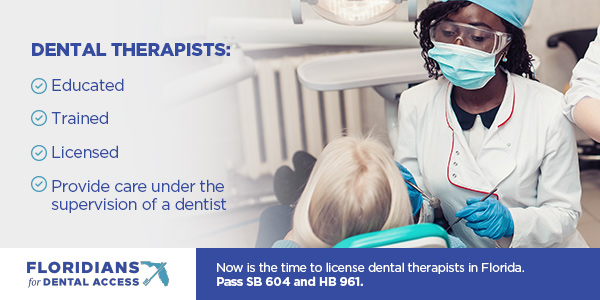 — CRISIS —
"Republicans seek DOJ briefing on claims of 'suspicious' pre-Jan. 6 Capitol tours" via Kyle Cheney of POLITICO — U.S. Rep. Rodney Davis of Illinois, the top Republican on the House Administration Committee, and other GOP committee members are asking the Justice Department and Capitol Police to provide a "confidential briefing" about their review of claims some GOP lawmakers provided "suspicious" tours to possible rioters in the days before the Jan. 6 attack on Congress. Republicans have grown frustrated that authorities have allowed the charges leveled by Democrats to linger without updates for nearly three months. If any lawmakers helped rioters stakeout the building, Davis said it's urgent to expose them to protect Congress from an insider threat. And if evidence doesn't support the charge, it should be easy to resolve through security footage.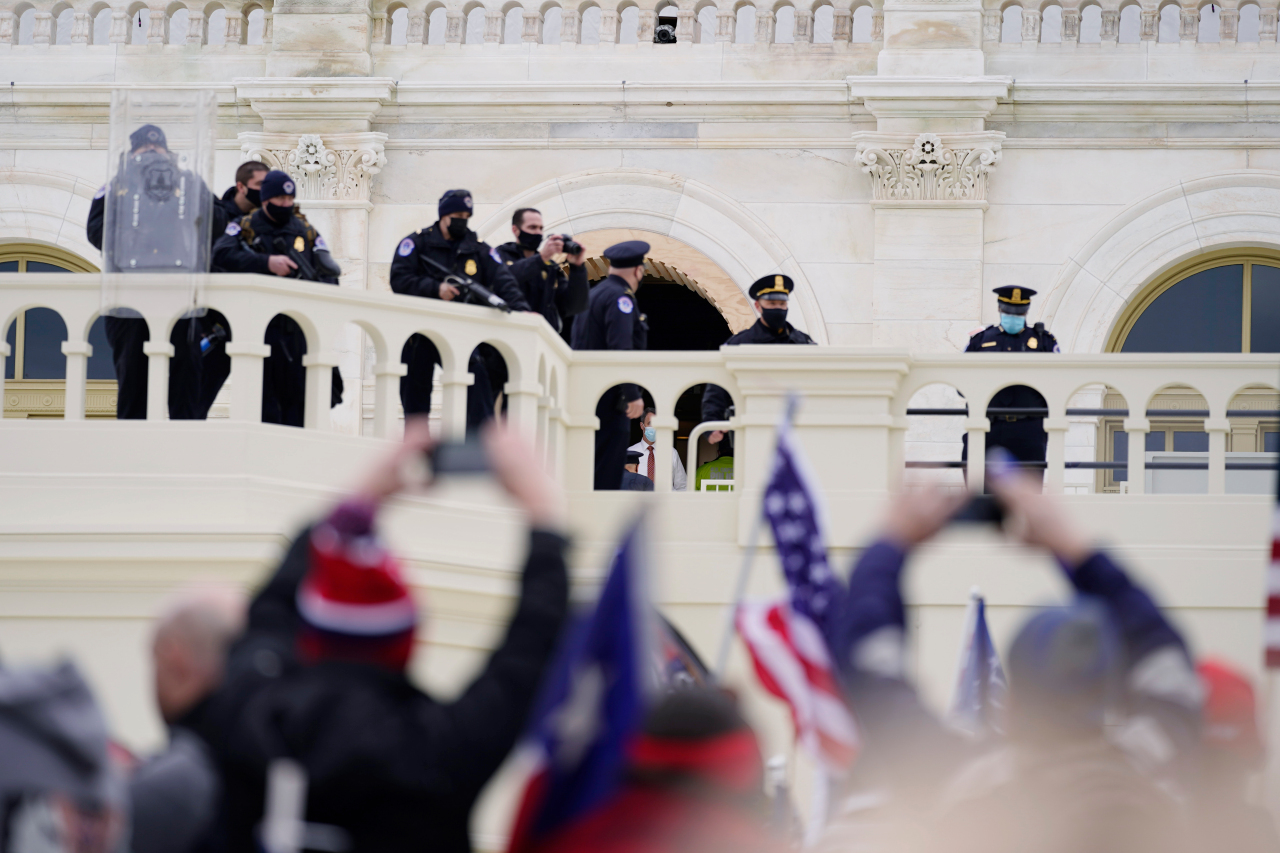 "Army probes missing rifle from National Guard unit deployed to the Capitol" via POLITICO — The Army has dispatched its in-house criminal investigative arm to probe the potential theft of a rifle from the D.C. National Guard while the unit was training in Virginia three weeks ago, an Army spokesperson confirmed on Thursday. The M4 rifle and its scope went missing around March 11, according to two people familiar with the investigation, as members of a quick reaction force that was formed to protect the U.S. Capitol were training at a weapons range at Fort A.P. Hill in Virginia.
"Miami Proud Boy, facing Capitol trespass charge, called it a 'glorified tour'" via David Ovalle of the Miami Herald — Gabriel Garcia, a prominent Miami member of the far-right group Proud Boys, is charged with storming the U.S. Capitol on Jan. 6 along with hundreds of others. As he was formally charged this week in federal court, Garcia is now previewing the same defense employed by dozens of others who were part of the mob that staged a violent and unprecedented invasion of the U.S. Capitol that left five dead, 140 people injured, and forced shaken congressional leaders and staffers to flee their offices and chambers. Garcia sees it this way: He wasn't technically trespassing because no cops stopped him from entering.
"Englewood's Graydon Young, accused of storming US Capitol, to be released on house arrest" via Timothy Fanning of the Sarasota Herald-Tribune — An Englewood man and member of the anti-government Oath Keeper militia, charged with taking part in storming the U.S. Capitol on Jan. 6, will be released from jail pending his criminal trial. Graydon Young will be placed on house arrest and must appear in court at the U.S. District Court on April 6. Young is facing several charges, including conspiracy and destruction of property. Federal authorities say Young and nine others, including his sister, Laura Steele, a former police officer from Thomasville, North Carolina, conspired to gather in Washington, D.C., in an effort to stop the U.S. Congress from certifying the results of the presidential election.
"Capitol riot insurrectionist arrested in Dania Beach, FBI says" via Wayne K. Roustan of the South Florida Sun-Sentinel — A license plate reader's ping in Hollywood led police to a Dania Beach hotel room and an alleged insurrectionist who is facing several federal charges following the Capitol riots on Jan. 6 in Washington D.C. The FBI arrested Richard L. Harris on March 18 at the Comfort Suites for his alleged role in the storming of the U.S. Capitol building, according to a federal detention order. He is being held without bond in the Broward County Jail, awaiting transfer by the U.S. Marshals Service. Harris, 40, is from California, but he had been living out of his car on the way to South Florida, court records stated.
"Agency to investigate what Orange deputy knew about Proud Boys husband's role in Capitol riot" via Cristóbal Reyes and Grace Toohey of the Orlando Sentinel — The Orange County Sheriff's Office said Thursday it is looking into one of its deputies after Arthur Jackman, her husband who is a member of far-right nationalist group the Proud Boys, was accused by federal prosecutors of participating in the U.S. Capitol riot. Though the agency said there is "no evidence or indication" that Deputy Sarah Jackman was involved in the riot or is a member of an extremist group, it said "an inquiry underway concerning what information Deputy Jackman may have had about her spouse's involvement in the events of Jan. 6."
— D.C. MATTERS —
"Supreme Court gives Georgia win in water war with Florida" via Mark Sherman of the Orlando Sentinel — The Supreme Court ruled unanimously for Georgia on Thursday in its long-running dispute with Florida over water. The court rejected Florida's claim that Georgia uses too much of the water that flows from the Atlanta suburbs to the Gulf of Mexico. Florida said that its neighbor's overconsumption is to blame for the decimation of the state's oyster industry. Justice Amy Coney Barrett wrote for the Court that Florida failed to prove its case. The justices dismissed Florida's lawsuit, which had been before the court twice in the past three years.
The Times gets results — "Kathy Castor and Charlie Crist call for U.S. Justice Department to investigate Florida lead factory" via Rebecca Woolington, Corey G. Johnson and Eli Murray of the Tampa Bay Times — U.S. Reps. Kathy Castor and Charlie Crist requested the Department of Justice open an investigation into Gopher Resource, a Tampa lead smelter where hundreds of workers have been exposed to extreme amounts of the neurotoxin and other toxic substances. The letter written to Jean Williams, the acting assistant attorney general who heads the environmental and natural resources division, came about 24 hours after the two lawmakers had urged the U.S. Department of Labor to review and inspect the Tampa factory. "The Times report details horrific working conditions in which Gopher Resource employees were exposed to lead levels hundreds of times higher than the federal limit," the letter co-written by the Representatives states.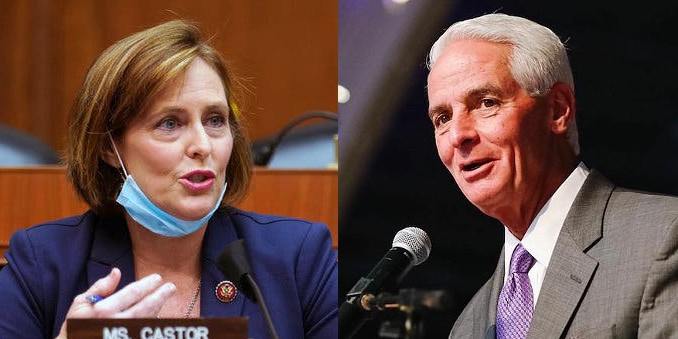 "FEC finds problems in former US Rep. Ross Spano's campaign finances report" via Gary White of The Lakeland Ledger — Former U.S. Rep. Spano continues to draw scrutiny for his campaign finances. The Federal Election Commission sent two notices on Tuesday to Spano's campaign treasurer warning of problems found in a review of his 2020 year-end report. Spano, a Republican from Dover, was elected in 2018 in U.S. House District 15, which covers northwest Polk County, including Lakeland, and parts of Hillsborough and Lake counties. Rep. Scott Franklin defeated Spano last August in the Republican primary and then won the general election.
— LOCAL NOTES —
"Manatee County declares local State of Emergency for Piney Point leak" via Jesse Mendoza of the Sarasota Herald-Tribune — Manatee County commissioners declared a local state of emergency on Thursday evening in response to a leak at the former Piney Point fertilizer processing plant. The leak has put phosphogypsum stacks at Piney Point in danger of collapsing, which has led the owner, HRK Holdings, under an emergency order from state environmental regulators, release potentially up to 400 million gallons of industrial wastewater into Tampa Bay. The Manatee County emergency declaration authorizes county staff to act quickly to a situation with financial and staffing resources.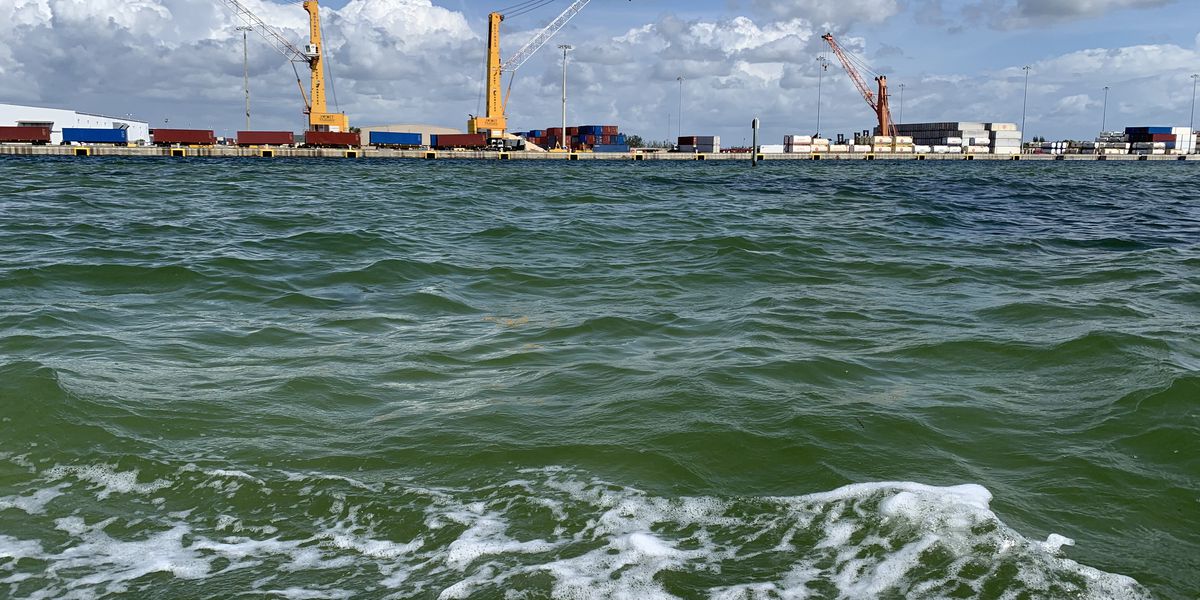 "Hackers breach Broward schools' computer system. They're demanding millions in ransom" via David Goodhue of the Miami Herald — Hackers breached the Broward County Public Schools' computer system earlier this month and threatened to release sensitive information, including students' and teachers' personal data, unless the district paid $40 million. The district told parents about an internet outage on March 7 that disrupted online learning, but it appears the incident was far more serious than first reported and that it remains ongoing. As first reported by the cybersecurity blog Databreaches.net, the district was the victim of a hacking group trying to extort millions of dollars for the stolen records that the hackers said included pupils' and employees' Social Security numbers, addresses and dates of birth, as well as information on district financial contracts.
"A Miami Catholic school confronted racism after George Floyd died. Parents complained." via Samantha J. Gross and Colleen Wright of the Miami Herald — In the wake of nationwide protests after the death of Floyd in Minneapolis last summer, calls for racial equity led to changes in workplaces, neighborhoods and schools, including Carrollton School of the Sacred Heart, an independent Catholic girls school in Miami's Coconut Grove. Ahead of the current school year, the school took note of complaints about its culture, adopting an inclusion policy and an amended mission statement to include a commitment to denouncing discrimination and tackling structures that perpetuate racism. But the steps the school took led to a backlash.
"Alex Diaz de la Portilla accused of injuring code compliance employee at illegal party" via Joshua Ceballos of The Miami New Times — A City of Miami employee alleges City Commissioner Alex Diaz de la Portilla poked and pushed her while he was attending an after-hours party in February. Suzann Nicholson, who at the time was a code-compliance inspector, tells New Times she was investigating reports of nightclubs and pop-up strip clubs operating without permits and in violation of Miami-Dade County's midnight curfew. When Nicholson asked security guards for the club's licenses or special-events permits, they brought over Diaz de la Portilla. Nicholson says Diaz de la Portilla approached her and asked her who she was. When she told him she was a code inspector, she says he poked and pushed her aggressively and told her "[her] kind was not welcome here."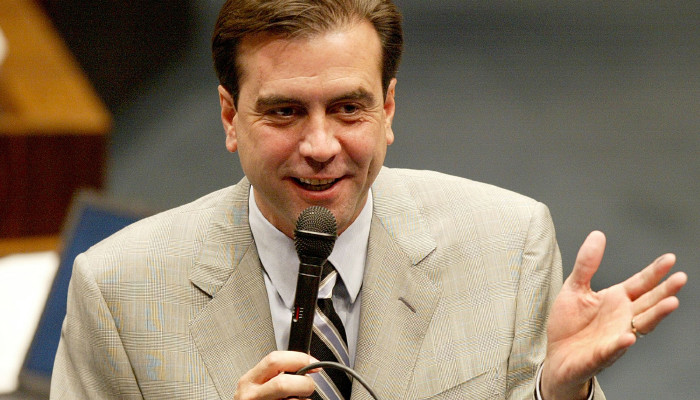 "Pahokee City Manager Chandler Williamson resigns after six years of successes, controversies" via Wayne Washington of the Palm Beach Post — Williamson has resigned, abruptly ending a six-year tenure that saw him survive multiple brushes with scandal and the determined efforts of one commissioner to fire him. Williamson, 51, announced his resignation during a City Commission meeting on March 23, telling commissioners it would be effective on Friday. Williamson's resignation came on the same day two new commissioners were to take their oaths of office. Those new commissioners, who campaigned on a message of "change," would have had the votes to fire Williamson if they joined forces with one of Williamson's longtime opponents on the five-member commission, Regina Bohlen.
"Is that beach public or private? Sarasota County may scrutinize access issue" via Timothy Fanning of the Sarasota Herald-Tribune — Signs on Siesta Beach are popping up all over the place. Resort owners, condo owners and others have the same message for beachgoers: "DO NOT TRESPASS." In recent months, the inboxes of Sarasota County commissioners have flooded with emails from concerned residents — some of whom are worried these signs are either illegal or are infringing on public beach access. Elected officials signaled last week they may weigh in on the issue. Heading that charge is Commissioner Christian Ziegler. He represents the northern part of Siesta Key and noted the issue is "something that's really starting to boil over a little bit."
"What happened to the Keys after a pandemic shutdown? It's a comeback story for tourism" via Gwen Filosa and David Goodhue of the Miami Herald — The Florida Keys closed for business this time last year. Roadblocks went up. The chain of islands fell silent. Except for residents and workers, no one was allowed in. It was a body blow to a slice of Florida whose economy revolves around tourism money. But as cases and deaths from the building pandemic rose across Florida, Keys leaders wanted to seal off Monroe County from danger. The thinking was that a raging pandemic would do more long-term harm to people and their livelihoods than a temporary shutdown. But would the Keys be able to recover?
— TOP OPINION —
"DeSantis' throws more red meat to Florida Republicans" via Mac Stipanovich of the Tampa Bay Times — DeSantis continues to prepare for his 2022 reelection bid and his 2024 presidential campaign by periodically shoveling a fresh serving of red meat to those who observers less charitable than I call rubes. First came his push to criminalize political protests in a draconian, often incoherent and possibly unconstitutional fashion, which is an exploitation of public anxieties about civil unrest that flared up in other parts of the country last summer. This was followed by an announcement of proposed legislation that would give state government the power to dictate content on private social media sites by punishing them for their allegedly anti-conservative algorithms.
— OPINIONS —
"DeSantis throws more red meat to Florida Republicans" via Mac Stipanovich in the Tampa Bay Times — DeSantis continues to prepare for his 2022 reelection bid and — he hopes — for his 2024 presidential campaign by periodically shoveling a fresh serving of red meat to those who observers less charitable than I call rubes. Now comes the DeSantis plan to use the traditional public school system, that punching bag for generations of Republican ideologues that is currently being dismantled hand over fist by ever-expanding private school vouchers, to teach high school students "what makes America unique" by exposing them to "foundational concepts" in a new, mandatory "Florida civic seal of excellence" course that would culminate in an examination like that given to new citizens.
"Lower the political rhetoric to get cruise ships sailing" via the South Florida Sun-Sentinel editorial board — A year ago, the prospect of COVID-19-infected passengers disembarking at Port Everglades angered DeSantis. "We cannot afford to have people who aren't even Floridians dumped into South Florida using up those valuable resources," DeSantis told a Fox News interviewer. He was referring to the Zaandam, which finally was allowed to dock after Holland America and federal and state officials worked out health protocols. That was then. Last week, during an appearance with cruise ship executives, DeSantis demanded an end to the industry "lockdown." The Biden administration "can't get its ducks in a row and just doesn't even care that people are hurting or that people aren't able to work," DeSantis said.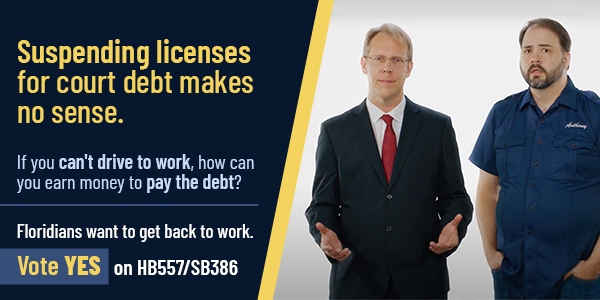 — ON TODAY'S SUNRISE —
The Capitol halls are quiet today because most lawmakers are home for the Easter holiday and won't be back till Tuesday. Neither will we.
Also, on today's Sunrise:
— Before leaving town, lawmakers in the House passed the Parents Bill of Rights. The Senate grappled with insurance reform. 
— Gov. DeSantis steps up his criticism of the Biden administration over immigration, saying they need to go back to Trump's policies.
— Fifteen million doses of the J&J vaccine were ruined because of a mix-up at the factory, but DeSantis says Florida will still be getting a record amount of vaccine next week.
— There's been a spike in COVID-19 cases and fatalities in Florida; the state reported almost 6,800 new cases Thursday — the most in almost a month.
— And finally, a Florida man is calling for 1 million people to march in Fort Lauderdale as a protest against what he calls "one year of mask tyranny in Broward County."
To listen, click on the image below:
— LISTEN UP —
Inside Florida Politics from GateHouse Florida: Journalists Antonio Fins, John Kennedy and Zac Anderson discuss the Gaetz investigation, another surge in COVID-19 cases in Florida and legislation shielding businesses from COVID-19 liability was signed by DeSantis.
podcastED: Academica's founder and President Fernando Zulueta, a Miami-based charter organization servicing 143 local schools and 178 nationwide. Another 1,000 schools in 18 countries participate in its international dual diploma program. Despite its size — and its success — the organization remains oddly under the radar.
Tallahassee Business Podcast from the Tallahassee Chamber presented by 223 Agency: It's safe to say that this school year has looked like no other. Leon County Schools Superintendent Rocky Hanna calls it the toughest challenge of his career and a defining moment for the community. Hanna reflects on the past year and shares what Leon County Schools' will look like in the future.
The New Abnormal from host Rick Wilson and Molly Jong-Fast: Did you know that everyone's favorite Suez-Canal-blocking ship is now the subject of a QAnon conspiracy? The Daily Beast's Asawin Suebsaeng and Will Sommer lay out why the adrenochrome set is convinced that the stuck ship's cargo is full of trafficked children on the latest episode of the Fever Dreams podcast (Hint: it has to do with Hillary Clinton's secret service code name — you guessed it, EVERGREEN.)
The Yard Sign with Jonathan Torres: Travis Horn, Joe Wicker, Anibal Cabrera and Torres discuss Biden's news conference, vaccine-for-all, gun control and the anti-riot bill.
— WEEKEND TV —
Facing South Florida with Jim DeFede on CBS 4 in Miami: The Sunday show provides viewers with an in-depth look at politics in South Florida, along with other issues affecting the region.
Florida This Week on Tampa Bay's WEDU: Moderator Rob Lorei hosts a roundtable featuring Reps. Fentrice Driskell and Blaise Ingoglia, and Eye on Tampa Bay blogger Sharon Calvert.
In Focus with Allison Walker on Bay News 9 and CF 13: A discussion about creating and expanding laws related to riots and public disorder, as well as state oversight regarding local law enforcement budgets and spending decisions. Joining Walker are Reps. Randy Fine and Driskell, and Dr. Raymond Arsenault, a specialist in political, social, environmental, and civil rights history.
Political Connections Bay News 9 in Tampa/St. Pete: Sprowls will do a halfway check-in on how the Legislative Session is going; CFO Jimmy Patronis will discuss the vaccine rollout in the state.
Political Connections on CF 13 in Orlando: Sen. Tom Wright will discuss his legislative agenda, Fried will discuss a potential run for Governor in 2022.
The Usual Suspects on WCTV-Tallahassee/Thomasville (CBS) and WJHG-Panama City (NBC): Host Gary Yordon talks with pollster Steve Vancore and The News Service of Florida political reporter Dara Kam.
This Week in Jacksonville with Kent Justice on Channel 4 WJXT: Is off for Easter.
This Week in South Florida on WPLG-Local10 News (ABC): Fried, Sen. Annette Taddeo and Dr. Shamarial Roberson, deputy secretary for Health for the Florida Department of Health
— ALOE —
"Retailers expect consumers to hop 'til they drop this Easter" via Drew Wilson of Florida Politics — Floridians will be hopping to the checkout line in droves this Easter, according to a new survey from the National Retail Federation. The trade association said it expects the average Easter shopper to spend a record-setting $179.70 celebrating the holiday. For comparison, per-person spending reached $151.91 in Easter 2019 before the pandemic hit. NRF didn't publish a 2020 Easter spending poll. The record numbers, NRF asserts, are due to the widespread availability of vaccines and recent stimulus checks. The combination of factors will lead to a $21.6 billion windfall at the register, nationwide. A substantial chunk of that will head to Florida businesses.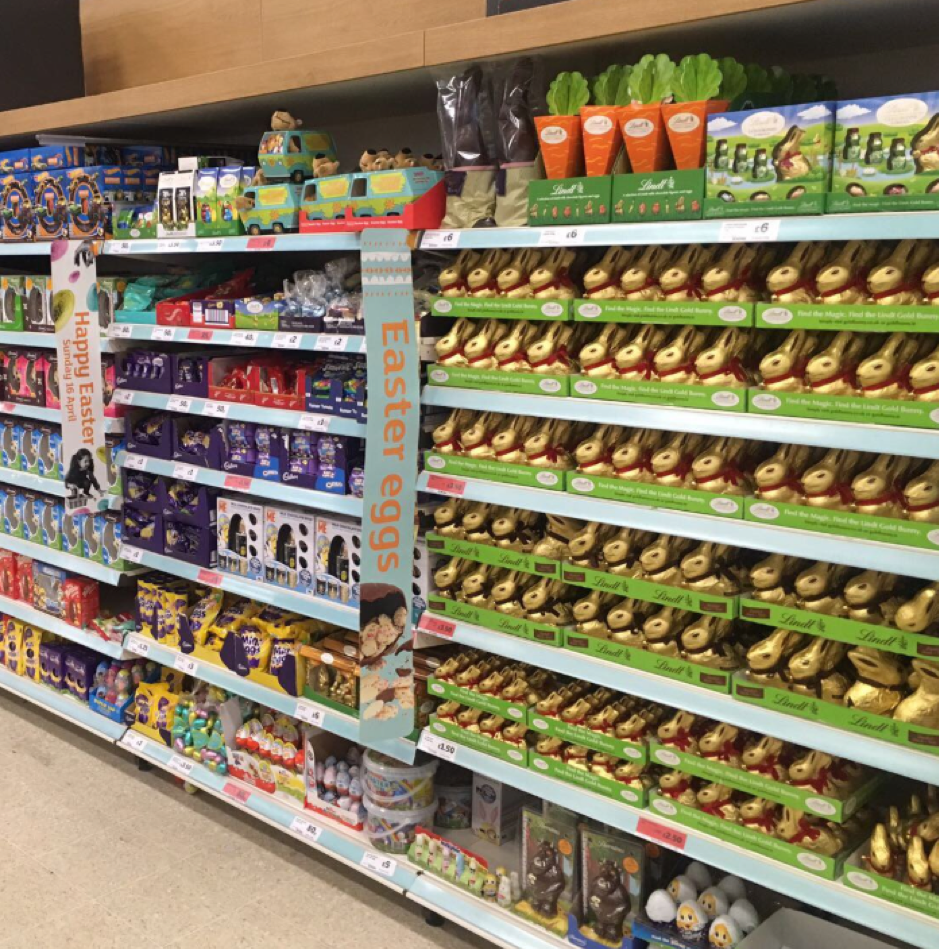 What DeSantis won't be watching — "Hulu to produce, release '1619 Project' documentary series" via The Associated Press — Hulu will produce a documentary series based on " The 1619 Project," stories in The New York Times that examined the legacy of slavery in America dating from the arrival of the first slave ship from Africa. Roger Ross Williams, an Academy Award-winning director for his film "Music by Prudence," will oversee and produce the series, it was announced Thursday. The announcement was an outgrowth of a deal announced last summer by the Times, Lionsgate and Oprah Winfrey to develop "The 1619 Project" into a portfolio of films, television series and other content. They will also be producers, along with Williams' business partner, Geoff Martz.
— HAPPY BIRTHDAY —
Best wishes to our friends Karen McAllister, Danny Kanner and Gary Yordon.
___
Sunburn is authored and assembled by Peter Schorsch, Phil Ammann, A.G. Gancarski, Renzo Downey and Drew Wilson.