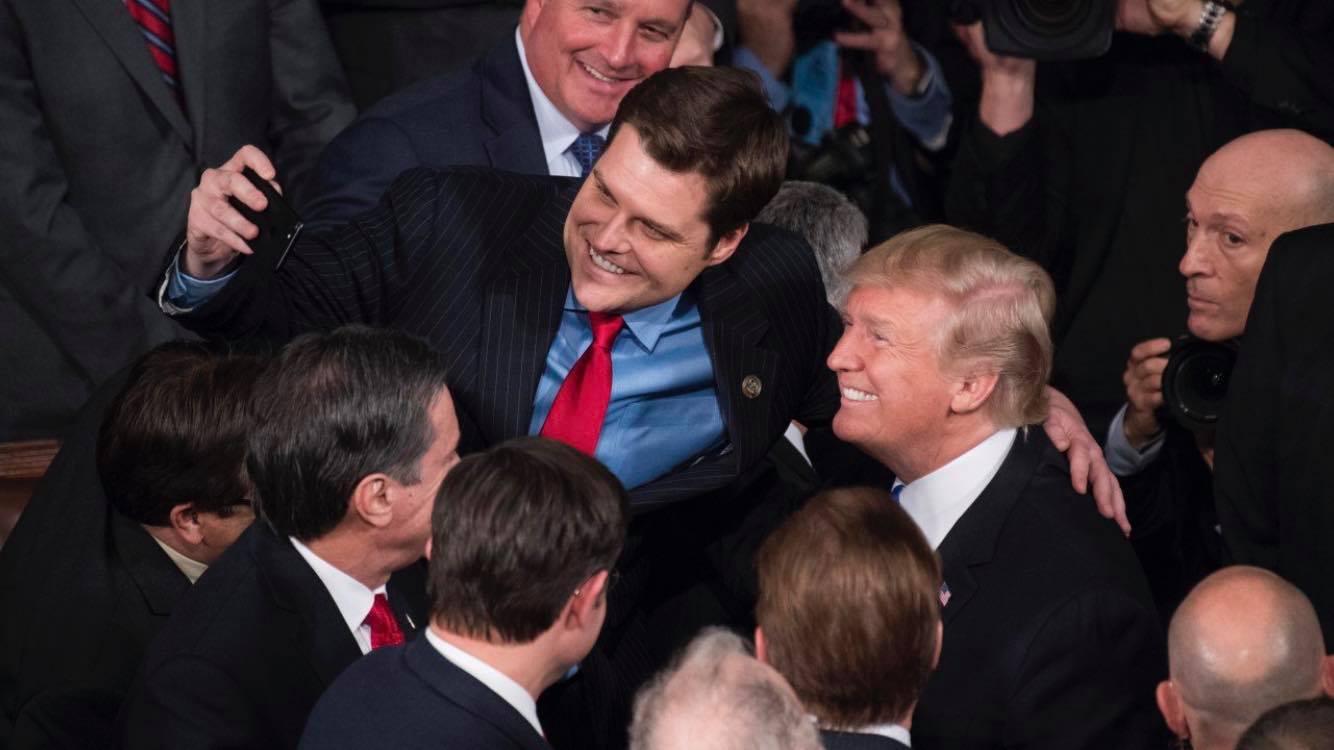 A two-sentence statement was all the former President offered.
Former President Donald Trump, known for his bellicose statements, presented a reserved defense Wednesday of a Florida Congressman under fire.
"Congressman Matt Gaetz has never asked me for a pardon. It must also be remembered that he has totally denied the accusations against him," Trump asserted in a statement released to the media.
This is Trump's first statement since the New York Times first reported Gaetz was being investigated by the U.S. Justice Department over whether he violated federal sex trafficking laws, including having sex with an 17-year-old girl.
The statement shields Trump from personal exposure for Gaetz's reported pursuit of a preemptive blanket pardon from the Trump administration. The former President avoids active voice, couching his statement with gauze like "it must also be remembered" regarding Gaetz's own denials of the reporting.
Gaetz, whose official Twitter profile contains a header with a photo of himself and Trump, was a central figure on the MAGA-era right and a frequent presence at the former President's rally events.
In the coming days, Gaetz will be a featured speaker at an event held by a pro-Trump women's group at Trump National Doral, keynoting the Women for America First's BBQ, Boots & Bluegrass event on Friday.
Expect Gaetz to be unrepentant when he takes the microphone in South Florida, if a pugnacious oped in the Washington Examiner this week is any preview.
"Just as they once falsely attacked President Donald Trump as a Russian asset, Justice Brett Kavanaugh as a gang rapist, and even John McCain as having fathered a child out of wedlock, they now attack me. Of course, none of what they say ever amounts to anything, yet it is endlessly repeated by leftist television anchors such as Chris Cuomo, who uses his platform to cover for his brother's appalling subjection of nursing home patients to death by the coronavirus," Gaetz contended.
Gaetz has not been charged with a crime and denies any wrongdoing. The investigation, multiple media outlets report, is tied to the indictment of former Seminole County Tax Collector Joel Greenberg, who goes to trial later this year on trafficking charges.