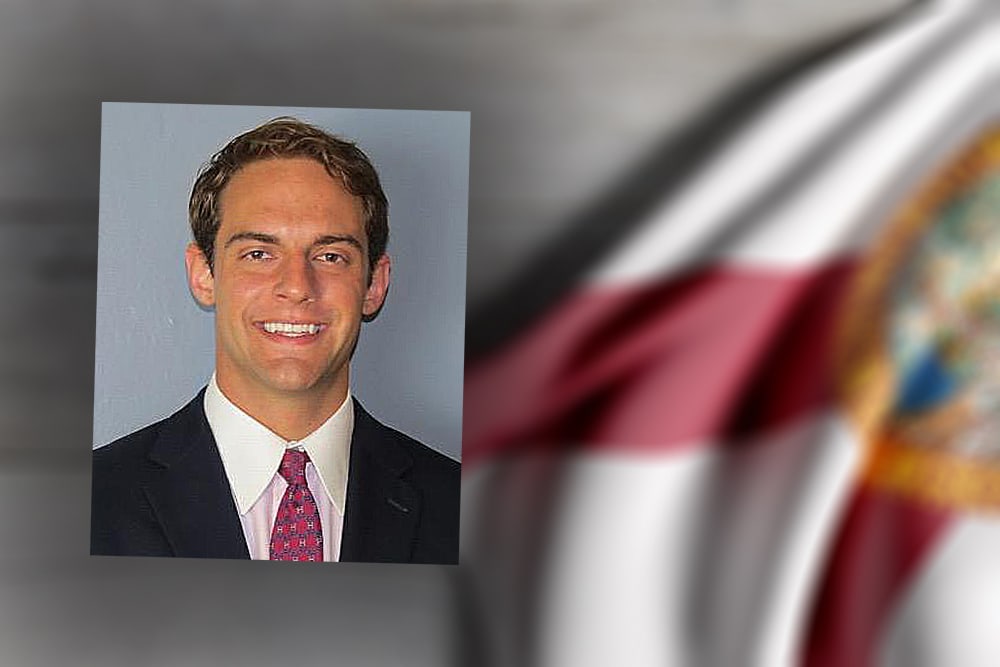 Holloway is running to succeed Chris Latvala.
Jason Holloway, the sole candidate so far for House District 67, raked in more than $8,000 in March for his campaign to succeed Rep. Chris Latvala.
Latvala is leaving office because of term limits and running for Pinellas County Commission in 2024.
Holloway, a Republican who previously worked as an aide to Democratic Sen. Darryl Rouson, brought in $8,150 from 13 donors in March, with the average donation coming in at $627.
Donors include $1,000 maximum buy-ins from Betty Sembler and Brett Sembler, prominent conservative donors in Pinellas County.
He also received $1,000 from consultant Barry Edwards, a Democrat. Edwards is a longtime consultant for Holloway's former boss, Rouson.
USF St. Pete student Jonathon Hatzistefanou also kicked in $1,000. Hatzistefanou, last March when he was running for student government governor, penned an op-ed to the student paper, The Crow's Nest, promoting his candidacy. Hatzistefanou lamented "the imperative of social justice that appears to spread cancerously throughout any college campus it finds a home." Hatzistefanou lost that bid.
Other top donors include Larry J. Overton & Associates, a government consulting firm, and Ruth Perkins, an Alabama retiree.
Holloway also received $500 from the Florida Swimming Pool Association.
Holloway's political committee, Keep Florida Red 2022, didn't report any earnings in March, but brought in $10,000 in February from a sole contributor, the Florida Coalition for Conservative Leadership.
Neither account has been tapped into.
Holloway's campaign account has dished out less than $950 so far, leaving nearly $22,000 on hand. Expenses from that account include mostly credit card processing fees, as well as a $350 payment to Robinson Gruters Roberts PA on March 1 for accounting services.
His political committee has spent less than $234 as of the end of March on checking supplies and finance software.
Holloway was appointed to the Florida Blockchain Task Force in late 2019, prompting his departure from Rouson's legislative staff. The task force was established to develop a master plan for expanding the blockchain industry in the state. Blockchain is a system of recording information and data to protect against hacks. Holloway has a master's degree from the University of Nicosia in Cyprus in digital currencies and blockchain technology.
So far, Holloway is the only candidate to enter the race. Kim Berfield, a Republican who served in the house from 2000-2006, is rumored to be eyeing a bid. Berfield ran for state Senate in 2006, but lost to now-Pinellas County Commissioner Charlie Justice.
HD 67 covers parts of mid and north Pinellas County including Largo.