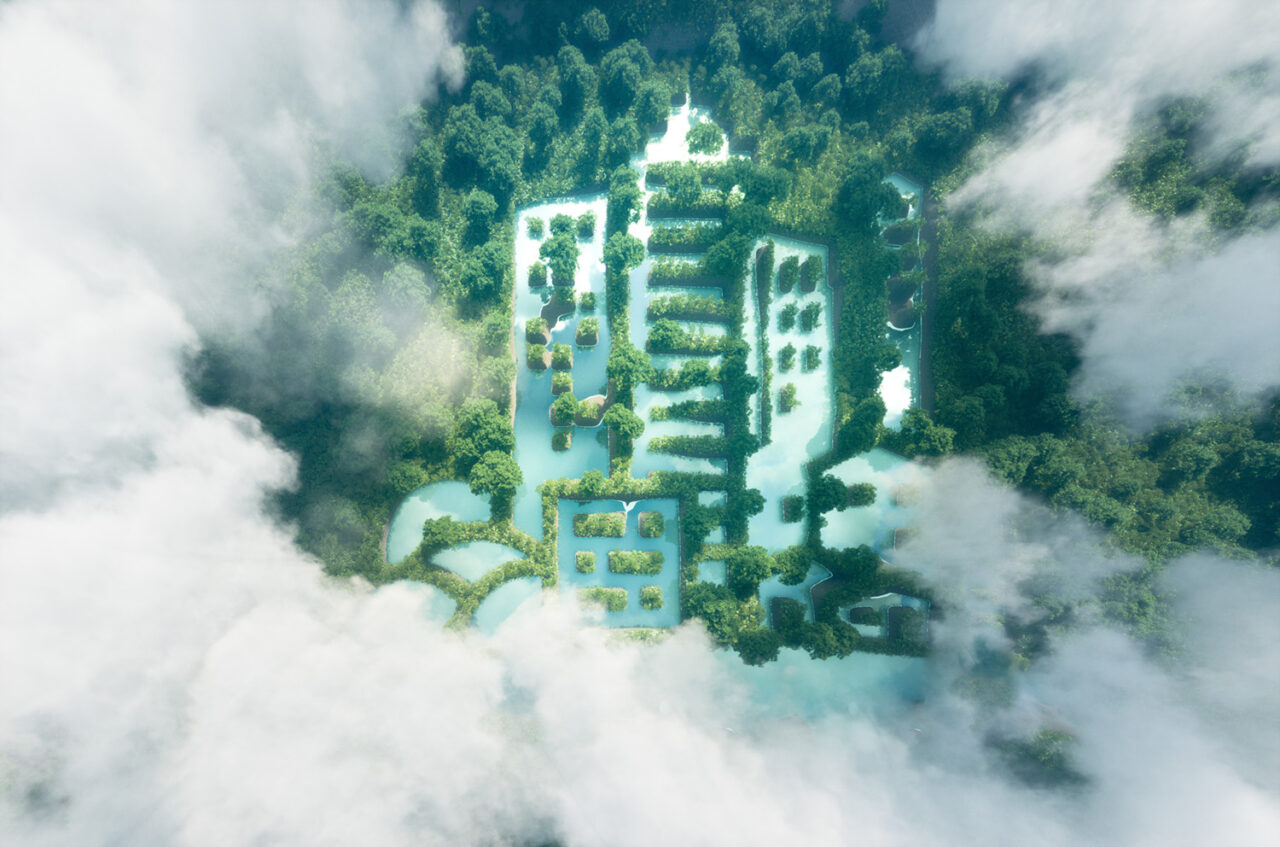 They'll reach out to groups that aren't typically engaged in the climate change conversation.
The mayors of Miami, Orlando, St. Pete, and Tampa Bay are teaming up on a new initiative — the Florida Race to Zero — to put cities at the forefront of combatting climate change by achieving zero carbon emissions by 2050.
At the Florida Climate Week kickoff event Thursday, Nic Glover of the Tampa Bay Chamber announced the launch of the friendly competition, stressing that the race to carbon neutrality is critical to the state's long-term economic competitiveness, as companies are increasingly focused on minimizing their own carbon footprints. Participants also discussed the prospect of creating new clean energy jobs and positioning Florida as a leader in the booming clean energy sector.
In Glover's words, "We're here today to talk about how the combined power of Florida's mayors and cities can move public opinion on the all-important issue of climate change and carbon neutrality. And, we're also going to talk about how the unique credibility of mayors and their commitment in this space helps to make the business case for fighting climate change and helps to bring more partners to the table and more partners along from the corporate and economic universe."
The cities were represented at the event by their sustainability and resilience officers — Chris Castro from the City of Orlando, Whit Remer from the City of Tampa, John Klopp from the City of Miami and Sharon Wright from the City of St. Petersburg.
Castro explained the original impetus for the new organization, "Back in the fall of 2020, Mayor Dyer here in Orlando, along Mayor Suarez in Miami and Mayor Castor in Tampa teamed up to co-write an op-ed entitled "Florida Cities Can't Fight Climate Change Alone." The essence of this article was really calling out for more collaborative action — to combat climate change at all levels of government across private sector and really trying to get Floridians themselves on board with this movement."
According to the panel, the op-ed quickly gained traction, not only among audiences that are traditionally receptive to climate action but among the business community and other groups across the state.  And for the cities, that "proof of concept" led them to further collaborative action. The end product: the Florida Race to Zero.
Castro explained, "This Race to Zero campaign is a big deal. It's an evolution of the climate commitments that cities all around the world have been making, and ultimately, it's trying to get us to a zero-carbon economy by 2050. And, to align with science-based targets, trying to get 50% reduction in 2030 and 75% reduction in 2040."
Through the effort, the mayors will leverage the work each are doing largely within the silos of their own communities and speak together, with the notion that the sum is greater than the parts.
"I think we're all here to help create an organization that takes these mayors doing this work kind of siloed in these communities but connecting them all together and amplifying them with the goal of bringing new partners to the table and really moving the needle on statewide public opinion so we can all get behind these critical, important issues of climate and climate neutrality," Remer said.
The inaugural class of four cities aims to bring other communities and stakeholders into the fold. The initiative will see cities reach out to other mayors across the state to expand their "tent," so to speak, and provide a mechanism for non-traditional allies — including but not limited to the business community — to join the conversation. The goal is to create a place and platform that is more comfortable for them to engage.
While environmental activists are advancing the climate change conversation at large, the mayors are aiming for a different audience. They plan to use the platform to discuss clean energy and the "Race to Zero" through the lens of economic development — characterizing it as a regional and statewide imperative to attract businesses, remain competitive, and spur local innovation. The tack, they say, will bring in a host of other voices who are typically not climate change advocates.
"On this topic, people need to see every day how this is creating jobs and impacting them in a positive way. We need to leverage those opportunities," Wright explained.
They say their plan is to "demystify" how cities and states can achieve carbon neutrality for those who are unfamiliar with the concept — they'll serve as something akin to an "on-ramp" for a new slate of partners and allies.
Speakers also praised state lawmakers for their work on resiliency legislation this Session but cautioned that pending preemption bills may create hurdles. On the federal level, they identified several potential opportunities that may exist within a bipartisan federal infrastructure package.
Ultimately, these cities plan to lead this conversation and lead by example. Even though each is starting in a different place, they are committed to racing each other to zero emissions, and in so doing, drive a statewide conversation about the importance of climate neutrality.