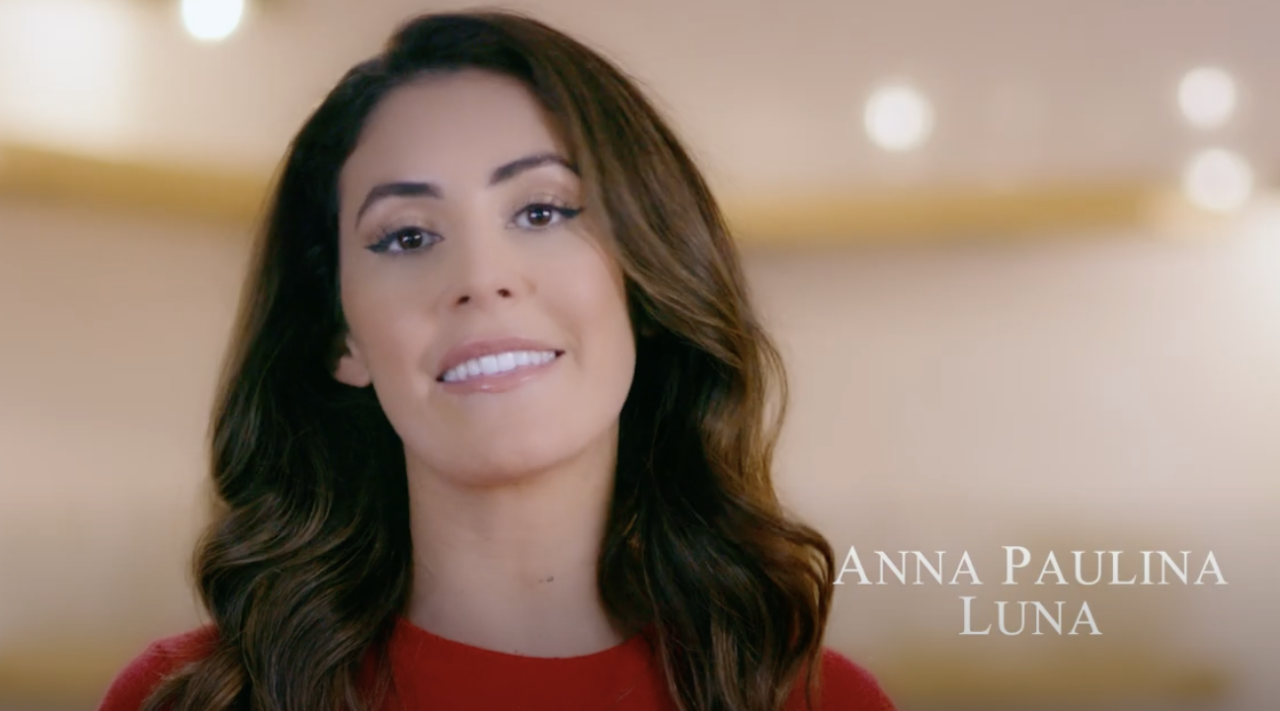 'I really don't want to have to end anybody's life for the good of the people of the United States of America.'
Congressional candidate William Braddock threatened to make opponent Anna Paulina Luna "disappear" in a recording obtained by POLITICO.
The recording substantiates part of a petition for a temporary injunction filed by Luna against Braddock earlier this week, in which the candidate said she was "in fear for my life." Both Braddock and Luna are Republicans running for Florida's 13th Congressional District.
In the clip, which was recorded by Erin Olszewski, Braddock can be heard saying that he has "access to a hit squad, too, Ukrainians and Russians," according to the POLITICO report.
"I really don't want to have to end anybody's life for the good of the people of the United States of America," Braddock said, according to the recording obtained by POLITICO. "That will break my heart. But if it needs to be done, it needs to be done. Luna is a f***ing speed bump in the road. She's a dead squirrel you run over every day when you leave the neighborhood."
He also rambled about getting financial help from fellow Freemasons or importing millions of dollars from Malta and Gibraltar.
Braddock would not confirm nor deny the statements to POLITICO via text, saying he has not heard the recording. He said there is no proof that he is on the tapes, and the recording "may even be altered and edited."
However, Olszewski denied editing or altering the recording, according to POLITICO. After she recorded the conversation last week, Olszewski turned it over to the St. Petersburg Police Department, as mentioned in the injunction petition.
Braddock, a low-tier candidate compared to Luna, is filed as a candidate with the Florida Division of Elections, but not the Federal Elections Commission. He didn't file until Tuesday after the recording was made.
Luna, meanwhile, built a name for herself last year when she won a crowded GOP Primary for Florida's 13th Congressional District and went on to perform better against incumbent Democrat Charlie Crist.
However, she ultimately lost the race with 47% of the vote.
Luna is running for the seat again in 2022, this time in an open race as Crist battles for Florida Governor. She's the presumed front-runner for the GOP nomination and will be a formidable force in the General Election, where she would take on one of three Democrats vying for their party's nomination — state Reps. Ben Diamond and Michele Rayner and former Barack Obama administration staffer Eric Lynn. St. Pete Deputy Mayor Kanika Tomalin is also mulling a run.
The CD 13 race will be one of the most closely watched in Florida next year as Republicans look to the Sunshine State to make gains in the House in hopes of reclaiming a majority. CD 13 currently carries a Democratic voter registration advantage with 196,498 voters to Republicans' 173,770. But the GOP already chipped away at that advantage last year.
Heading into last year's presidential election, Republicans, through a massive voter registration effort that will continue into the 2022 midterms, chipped away at the Democratic advantage in the Pinellas County district from 5.2 percentage points to just 4.6.
And with redistricting on the horizon, Republicans leading the process could narrow that even more by shifting district boundaries northward.
Democrats might be happy to see Republicans duking it out from their bench in hopes that it could turn off some voters. But with Luna the obvious victim so far in the latest news, it's likely to elevate her status among her base.
_____
Florida Politics Senior Editor Janelle Irwin Taylor contributed to this report.