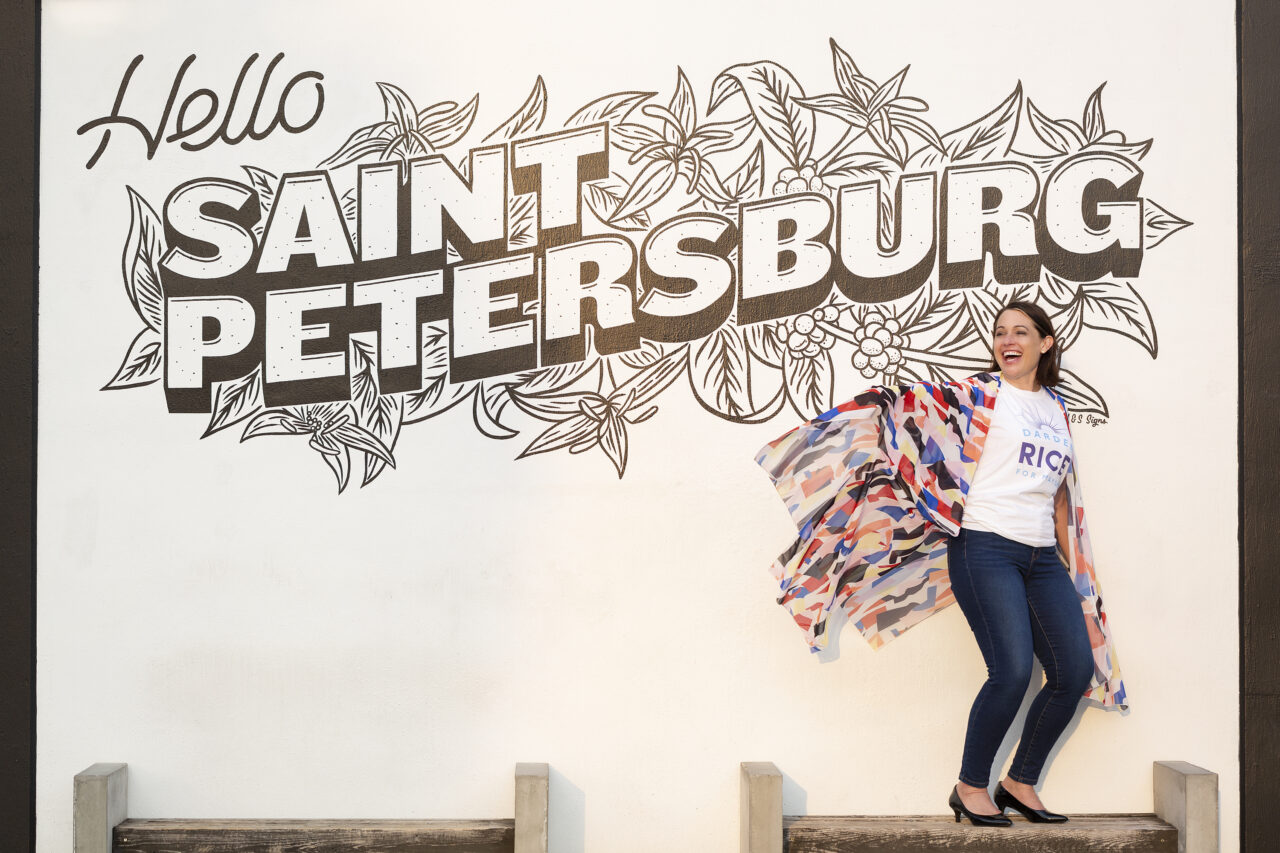 Rice previously bartended in college at The Chattaway.
Mayoral candidate and St. Petersburg City Council member Darden Rice will be serving up drinks at Enigma St. Pete Wednesday night to celebrate Pride as the month comes to an end.
Rice, who bartended while in college at The Chattaway in St. Pete, will be guest bartending at the LGBTQ-friendly Enigma club, located at 1110 Central Ave., starting at 9:30 p.m.
If elected, Rice will be the first woman to serve as Mayor under the city's strong Mayor form of government, and she would be the first LGBTQ leader to run the city.
Rice was recently endorsed by fellow City Council member Gina Driscoll — her first endorsement from a St. Pete official. She's also nabbed nods from pro-LGBTQ groups Equality Florida Action PAC, LPAC, and LGBTQ Victory Fund, as well as Democratic groups Ruth's List Florida and Roadmap for Progress. Other endorsers include Rep. Anna Eskamani of Orlando, Sen. Annette Taddeo of South Florida, Largo City Commissioner Michael Smith, and former Hillsborough County Commissioner Kevin Beckner.
Rice faces former Pinellas County Commissioner Ken Welch in the St. Pete mayoral race, among others. Right now, Welch appears to be leading the polls. Rice comes in second, tied with two other candidates — fellow Council member and conservative candidate Robert Blackmon and former Rep. Wengay Newton.
The front-runners are joined by four additional candidates, making for a crowded ballot. The remaining candidates include local restaurant owner Pete Boland, University of South Florida S. Pete student Michael Ingram, Marcile Powers and Torry Nelson.
The top two vote-getters in the Aug. 24 Primary Election will head to the Nov. 2 General.