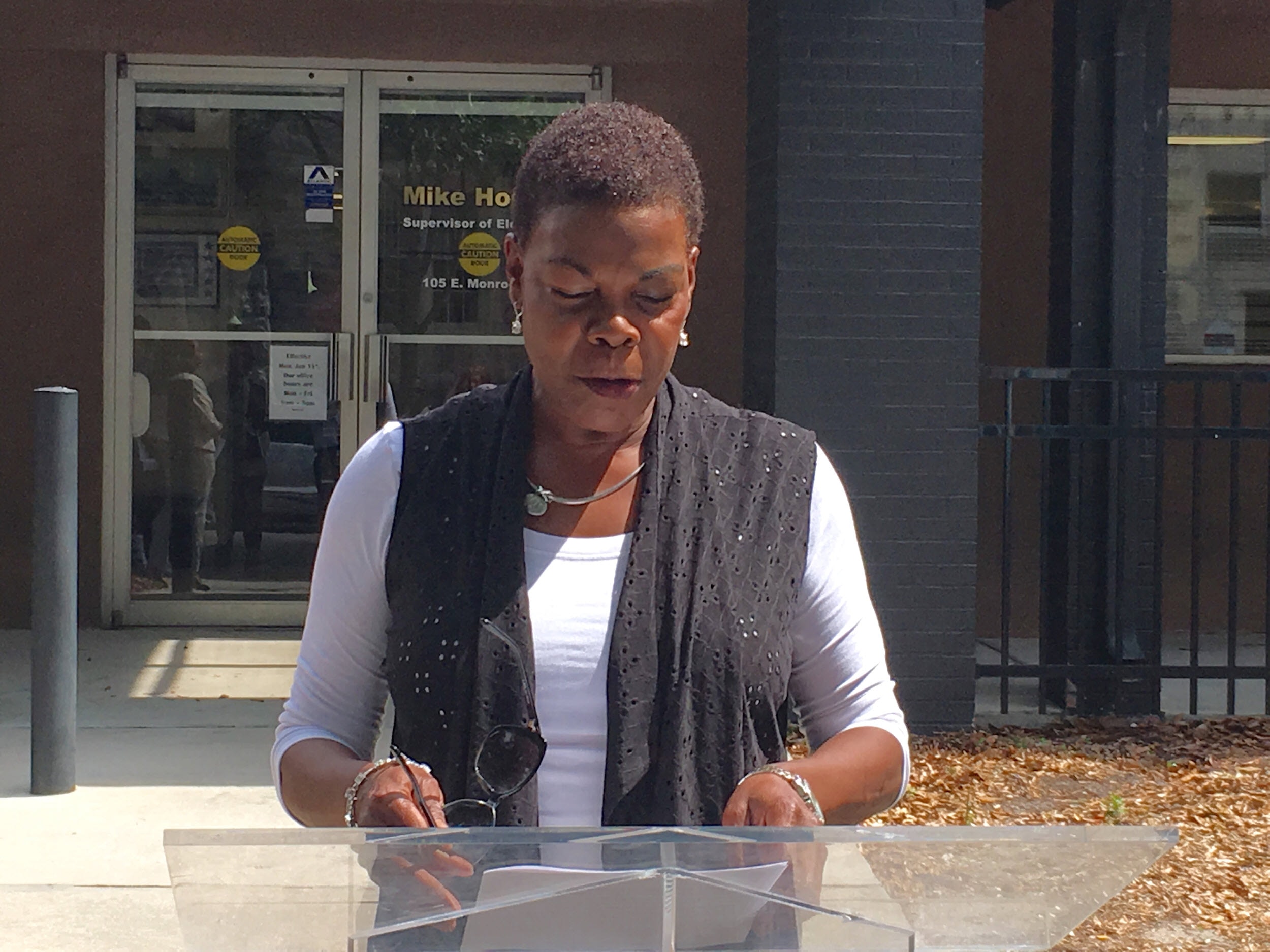 Can this group work together in time to win some elections?
The Duval County Democratic Party is seeking a reset after several months of internal squabbles, which included elected officials attempting to purge the current chair.
In the hopes of fixing this toxic trend, Sen. Audrey Gibson, a former chair of the party, wants to bring the party back together with what she is billing as a "Big Tent" party Thursday night "to kickoff Democrats 2022 mid-term GOTV efforts."
The event will be in a familiar location for Duval Democrats: the backlot of the IBEW Hall on Liberty Street on Jacksonville's Eastside and is slated to run from 5:00 to 7:00 p.m..
"In true Independence Day fashion, there will be fun, food and music. This is a shine or rain event! It's time to get ready for 2022," the event page urges.
Gibson noted that especially in light of changes to election law driven by Gov. Ron DeSantis' administration, GOTV was particularly important.
"There is only one side — electing Democrats. We are Bluuuval! Using all of our energy and synergy on organizing and rallying voters is mission critical, particularly given recent election law designed to disenfranchise individuals under the guise of fraud," Gibson asserted in a text message.
Democrats amount to a plurality of Duval County voters, but Republicans have dominated at the ballot box.
The GOP controls the Mayor's Office, other constitutional offices, and a supermajority on the City Council. Democrats failed to field a candidate for Mayor in 2019, despite having held the office four years before.
2023 may see improved Democratic fortunes.
Both former Mayor Alvin Brown and former congressional candidate Donna Deegan are said to be exploring running for Mayor. Councilwoman Brenda Priestly Jackson, the Rules chair for the last year, will be running citywide for an at-large City Council seat, putting Democrats potentially in position to pick up the seat currently held by City Council President Sam Newby.
Democrat Lakesha Burton appears to be the frontrunner in the 2023 Sheriff's race, with robust Republican financial support also.
2022, meanwhile, will see statewide Democratic candidates looking to do what Sen. Bill Nelson, former Tallahassee Mayor Andrew Gillum and Agriculture Commissioner Nikki Fried did in 2018 and carry Duval County against Republican opposition.
To maximize their voter share, party unity will be needed. Perhaps the "big tent" party gets them closer to that elusive goal.