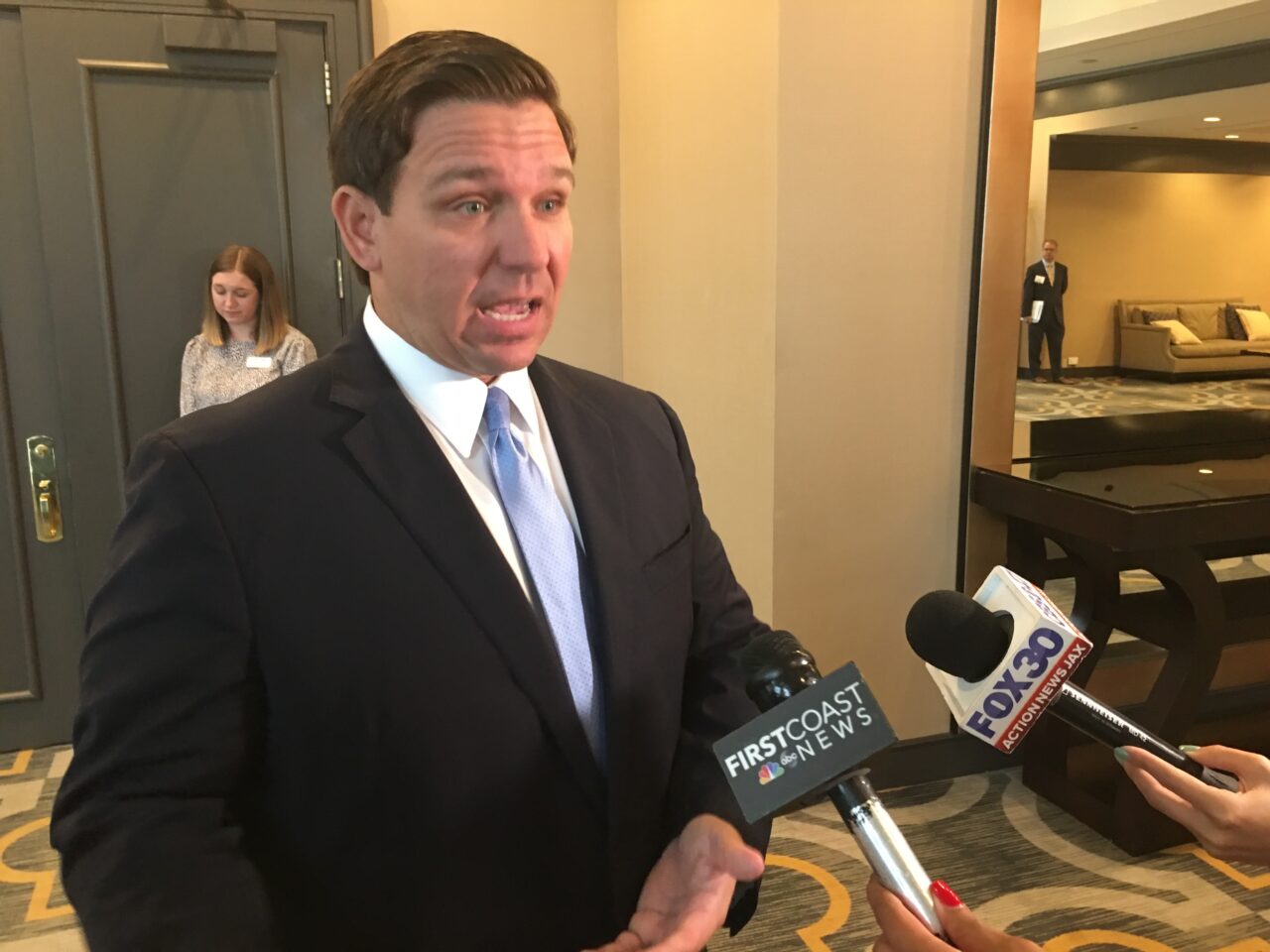 Florida voters may think twice about giving the Governor four more years in office if they believe he only plans to stay for two.
Gov. Ron DeSantis said it's "nonsense" to think he will run for President in 2024. Sure, he has to say that — for now, anyway — lest he upset what's-his-name in Mar-a-Lago.
But while his mouth says no, his actions have long said something else. DeSantis has crisscrossed the country, raising vast amounts of money and popping up at high-profile Republican gatherings.
He also allowed the speculation about his presidential ambitions to go unchecked for months until asked about it at a recent news conference.
"All the speculation about me is purely manufactured. I just do my job. You know, we work hard," DeSantis said. "I hear all of this stuff, and honestly, it's nonsense. So you know, I don't know what to say to those rumors."
Well, he could say, "I'm absolutely not running for President in 2024," but he won't do that. Gotta keep those options open, along with all of that free media from Fox News.
DeSantis might as well have his own show there. The Tampa Bay Times examined 1,250 pages of the Governor's emails and reported that from the 2020 election through February of this year, DeSantis had 113 appearances on Fox.
All the while, Donald Trump howls at the moon from his exile in Palm Beach.
However, there's a more compelling reason for the Governor's coy nondenial denial about his future aspirations. Before he can think about a White House run, he needs to win reelection to his current job.
He probably will do that, but it gets a little less certain every day. Fortunes can change rapidly, and DeSantis has embraced positions that could leave him vulnerable in 2022.
The most obvious gamble is his defiant stance against mandatory masks in Florida schools. Two Panhandle counties — Gulf and Taylor — closed their schools for several days after widespread infections of staff and students by the delta variant of COVID-19.
Two major court rulings on this issue went against DeSantis, but that doesn't seem to matter to him. He continues to appeal for the right to dictate his one-size-fits-all mask strategy while multiple school districts throughout the state defy his attempt to tell them what to do.
That makes him look like a bully who is playing political games with children's health.
It's already having an impact on the public's perception of DeSantis.
A Morning Consult survey of nearly 4,200 Florida voters showed a 14-point drop in the Governor's approval rating. His handling of the pandemic seems to drive that decline.
Two months ago, he had a 12-point lead among independent voters. He is now down 11 points with that group — a stunning drop in a short time.
And now, a new and dangerous bug — the mu variant — has a toehold in Florida.
DeSantis also endorsed the widely panned and possibly illegal Texas abortion law. The Republican-led Florida Legislature seems likely to push for something similar next year, and, if enacted, that risks galvanizing women to vote against DeSantis.
Democrats also will make sure minorities remember that DeSantis signed a bill designed to make it harder for them to vote. Democrats are in many of those communities now, working to register new voters of color and giving them roadmaps around the GOP restrictions.
If that's not enough, a Quinnipiac poll in August showed that 59% of Floridians don't want DeSantis to run for President.
They may believe DeSantis has his eyes on the White House while occupying the Governor's Mansion in Tallahassee. If so, they may think twice about giving another four-year term to someone who only plans to stick around for two years.
Is he running the state or running for an office he doesn't yet hold?
That's the tightrope DeSantis must walk in the coming year.
It's easy to forget the presidential race is more than three years away, but the Governor's ambitions, whatever they are, aren't "nonsense" to Florida voters.