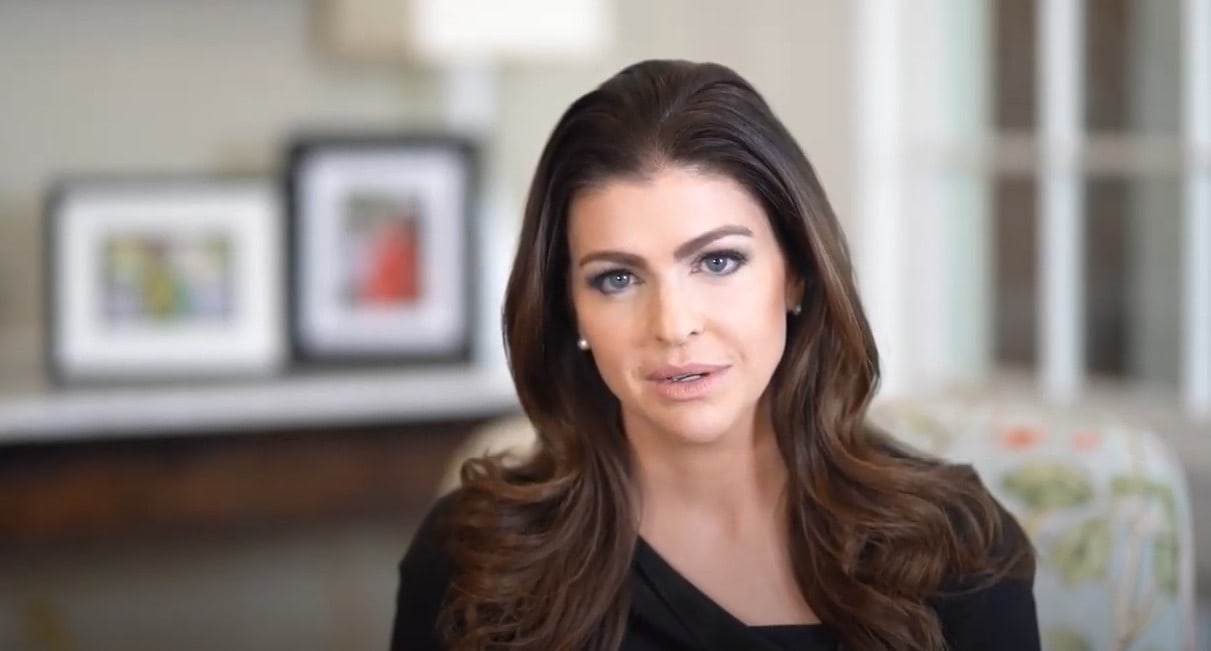 'As the mother of three young children, Casey is the centerpiece of our family.'
Casey DeSantis, wife of Florida Governor Ron DeSantis, has been diagnosed with breast cancer.
The Governor's Office revealed the First Lady's diagnosis Monday.
"I am saddened to report that Florida's esteemed First Lady and my beloved wife has been diagnosed with breast cancer," Gov. Ron DeSantis said in a statement.
Casey, 41, is an Emmy Award winning TV host. The DeSantises married in 2010 and have three children, Madison, Mason and Mamie. Casey gave birth to Mamie in March 2020.
"As the mother of three young children, Casey is the centerpiece of our family and has made an impact on the lives of countless Floridians through her initiatives as First Lady. As she faces the most difficult test of her life, she will have not only have my unwavering support but the support of our entire family, as well as the prayers and well wishes from Floridians across our state. Casey is a true fighter, and she will never, never, never give up," the Governor said.
After DeSantis' election in 2018, the First Family became the first since the 1970s to have young children when they moved into the Governor's Mansion the following January. Mamie DeSantis was the first baby born in the Governor's Mansion in decades.
Casey DeSantis, of Troy, Ohio, was a Jacksonville-area television host prior to her husband's ascension in politics. That included working for the PGA Tour as a producer and on-air host.
Now, Casey DeSantis is an advocate for mental health awareness, particularly during the COVID-19 pandemic. In February, she unveiled a campaign to improve mental resiliency in children that would go on to feature people including Super Bowl-winning Tampa Bay Buccaneers quarterback Tom Brady.
She has also spearheaded initiatives like Hope for Healing, which she launched in May 2019 to address mental illness and substance abuse with an emphasis on children, veterans and first responders.
Casey DeSantis entered the national political spotlight during her husband's 2018 gubernatorial campaign. In an ad that drew national media attention, she played up the connection between her husband and then-President Donald Trump, who had endorsed DeSantis in the Republican Primary. The Governor hasn't shaken comparisons to the former President since.
Ron DeSantis hopes to win a second term in 2022.
Immediately after the Governor's Office announced the First Lady's diagnosis, there was an outpouring of support from both sides of the aisle. Among the voices hoping the best for Casey was Agriculture Commissioner Nikki Fried, who is vying for the Democratic gubernatorial nomination.
"Our hearts are with Florida's First Lady Casey DeSantis and her family. We are all praying for you!" she tweeted.
U.S. Rep. Charlie Crist, who is also vying for the 2022 Democratic gubernatorial nomination, similarly extended support to the First Family.
"Praying for the First Lady and her family. Here's to a successful treatment and a speedy recovery. Almost every family has been touched in some way by cancer, and our hearts are with you in this fight. God bless," he tweeted.