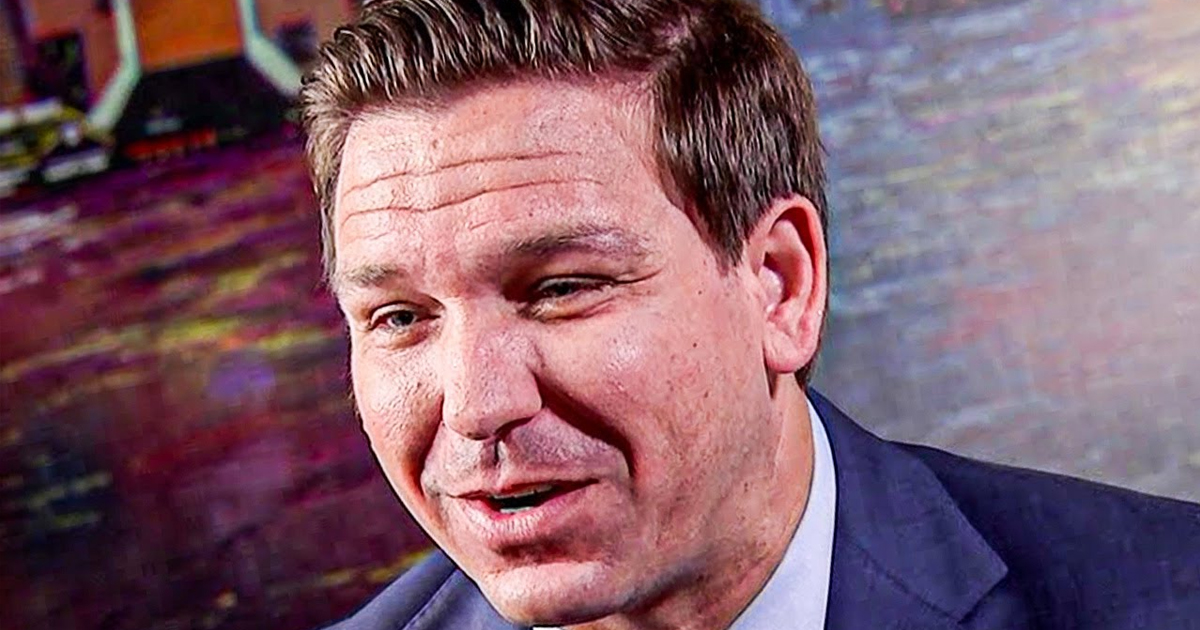 'We don't even know if the kids will get toys for Christmas.'
Supply chain snarls could grinch the holiday season, but Florida's Governor believes there's still time to save Christmas.
Gov. Ron DeSantis got nasty in Niceville about potential threats to children, of which he has three of his own, not receiving toys for Christmas because of issues with shipping and domestic imports.
"You see all of these problems with the shipping and not being able to get goods. We don't even know if the kids will get toys for Christmas," DeSantis said during a press conference to unveil a grant at Northwest Florida College in Okaloosa County.
DeSantis said Sunshine State ports could "handle it" and "get things out," echoing a push by the Florida Ports Council to increase activity at Florida ports in the wake of issues in California and elsewhere offloading imports.
The Governor said he was "concerned about some of the things you see coming out of Washington … all the inflation," comments designed to resonate as inflation is at a 13 year high.
"We're pushing in the right direction," DeSantis said, and the state is positioned to "beat back some of those headwinds" of macroeconomic trends.
These comments, dire warnings about Christmas and giftless youth notwithstanding, are a measure more optimistic than previous comments about inflationary "headwinds" over which DeSantis said the state is powerless.
"Those are, I think, are beyond our control at the state level," the Governor cautioned during a news conference in Bay County last Friday.
"And just building things, everything's more expensive," DeSantis groused. "People want to come and build homes here. It's harder to build them because it's harder to get the materials. It's more expensive and everything."
"They said that this was not going to be something that was sustained. Yet we see it. It's sustained. It's real," DeSantis said.
These worries are nothing new for DeSantis. When signing the budget this summer, he warned of what was to come.
"And look, in the last 15 months, this federal government has added more to the debt than we've ever seen since World War II in such a short period of time. And my view on that is something's got to be done. There's got to be — the bill's going to come due somehow. Whether it's higher interest rates, higher inflation, I'm not sure, but it is a concern when you look around and see the gas prices."
Supply chain shortages and increasing prices are large part because container ships are stranded at ports and unloaded goods are waiting for trucks, leading to delays that have caused a longer than expected bout of inflation. The rising costs are eating into worker pay, creating a drag on growth and driving Republican criticism of President Joe Biden just as his multitrillion-dollar tax, economic, climate and infrastructure agenda is going through the crucible of congressional negotiations.
Ports are also just one piece of the puzzle, Biden says. The country needs more truck drivers, private retailers to step up and better infrastructure, as well as a supply chain that can less easily be disrupted by pandemics and extreme weather. The President is trying to use the predicament as a selling point for his policy plans that undergoing congressional scrutiny.
The White House is responding to this backlog by finalizing an agreement for the Port of Los Angeles — one of the nation's major entry points for consumer products — to become a 24-hour, seven-days-a-week operation. The hope is that nighttime operations will help to break the logjam and reduce shipping delays for toasters, sneakers, bicycles, cars and more.
Retail and shipping companies like Walmart, FedEx and UPS have also agreed to help relieve the backlog, committing to unload during off-peak hours.
___
Material from The Associated Press was used in the article.