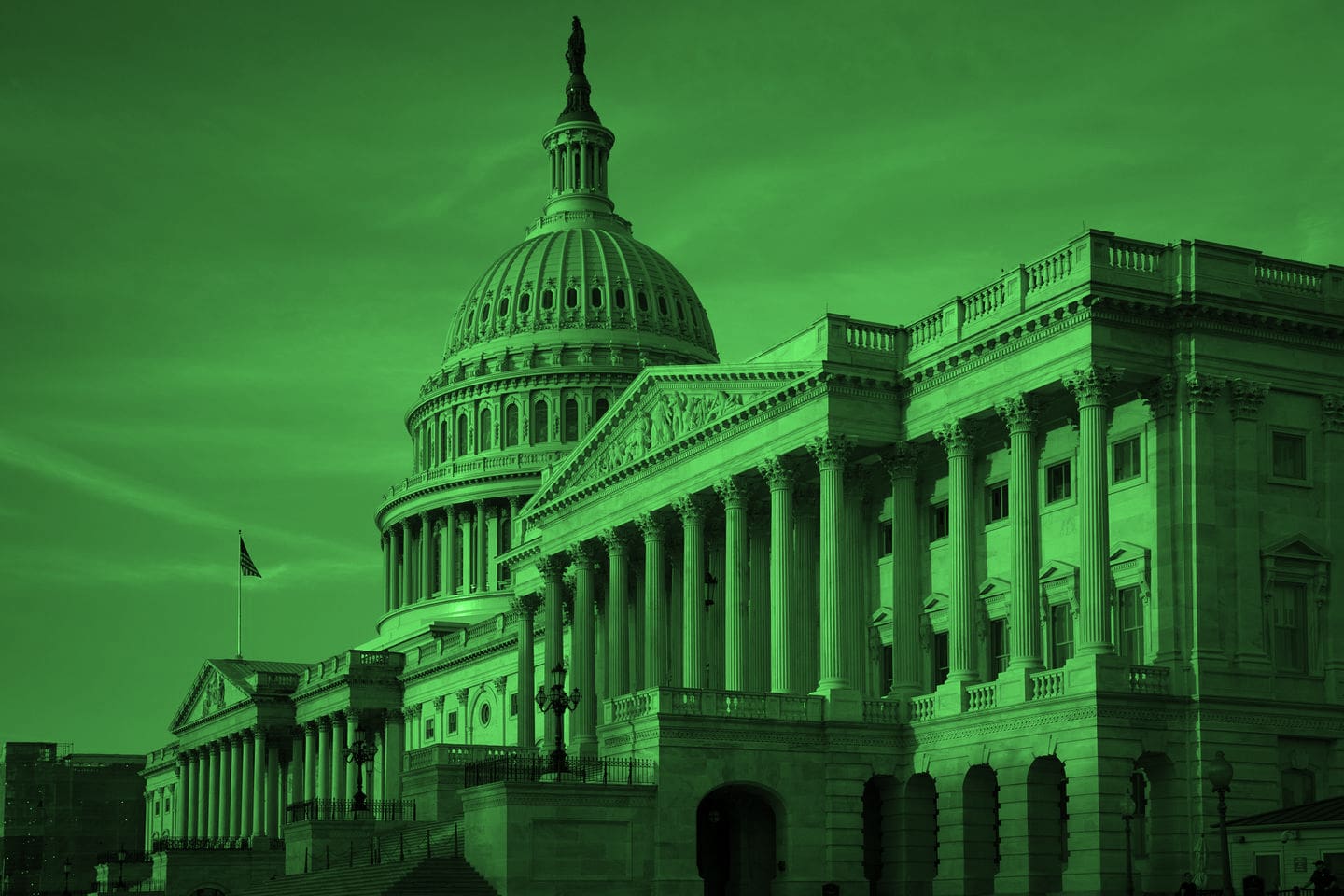 The death of Colin Powell stands out as a near-universally recognized figure in American politics.
RIP
The coronavirus claimed many lives, but the death of Secretary of State Colin Powell stands out as a near-universally recognized figure in American politics.
The first Black Chair of the Joint Chiefs of Staff and later the first Black Secretary of State, Powell's death was met Monday first by shock, then a parade of remembrance and admiration.
A figure history may recall most closely associated with GOP Presidents George H.W. Bush and George W. Bush; it was leaders from Florida's conservative political circles chimed in.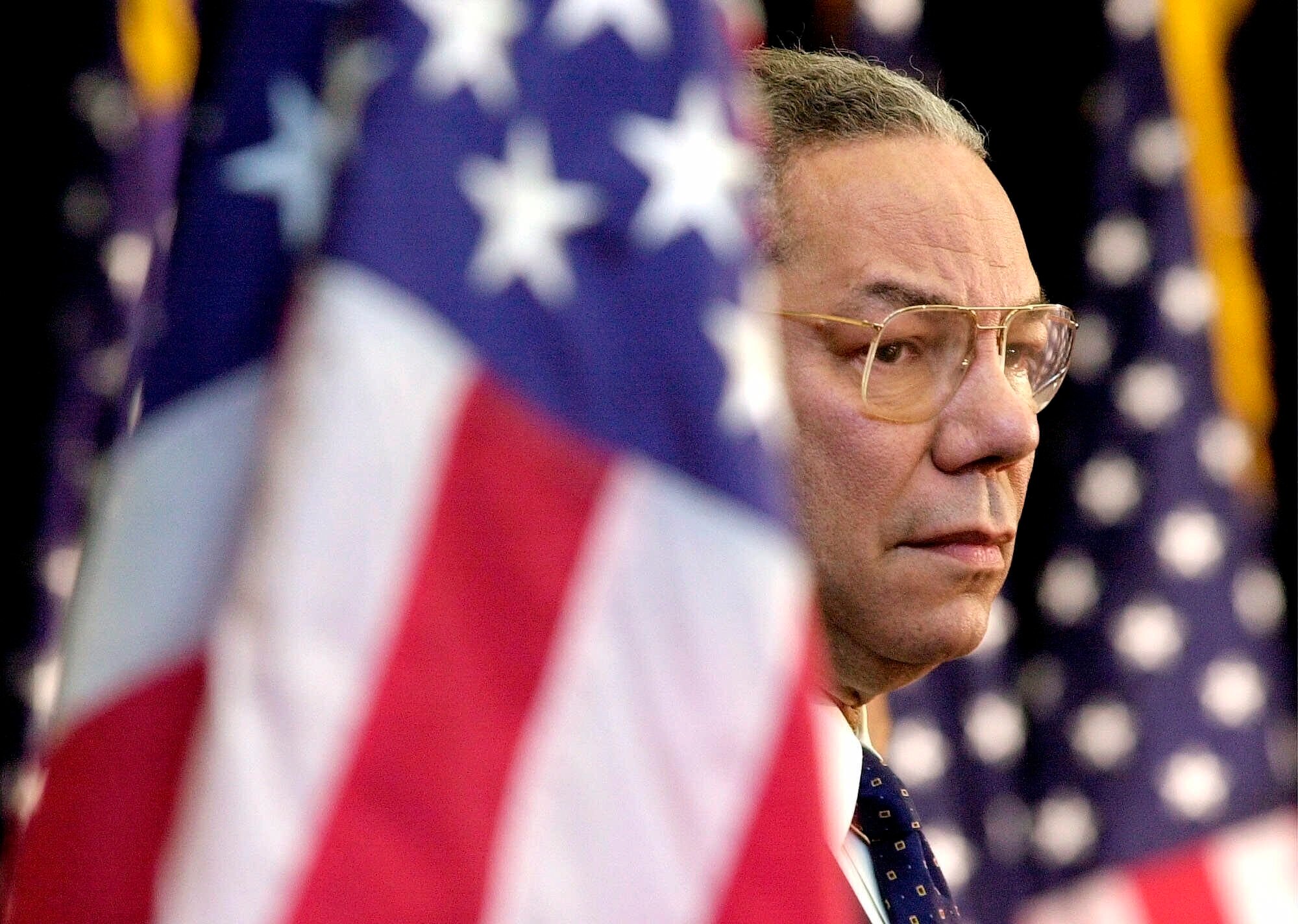 "Secretary Powell earned many titles throughout his career, but the one I cherished the most was mentor and friend," recalled former Florida Gov. Jeb Bush, whose father and brother both tapped Powell for service. "Twenty-two years ago, then former-General Powell joined me in launching a statewide mentoring program. As Proverbs taught us, 'Iron sharpens iron, and one man sharpens another,' it was this belief in mind, along with Secretary Powell's vision, stalwart leadership, and belief in people that led to millions of lives being improved through mentorship."
Rep. Michael Waltz, who served as an adviser to Vice President Dick Cheney while Powell ran the State Department, chimed in upon news of the Secretary's passing. "A true servant leader and soldier-statesman," Waltz tweeted. "Thank you for serving this great nation."
And Rep. Byron Donalds, one of two Black Republicans now in the House, released a statement of praise. "The definition of a statesman, leader and class act, General Powell embodied the very best of America, and his faithful service to the United States will leave a lasting impact on our nation's history," Donalds said. "May he Rest in Peace."
Kind words flowed from the left and right, even though Powell had shifted political allegiances in recent years.
Powell endorsed Democrat Barack Obama for President and cast the final vote of his life for Joe Biden, a President who, in his statement, noted the two got to know one another best fight for opposing political agenda. "Over our many years working together – even in disagreement – Colin was always someone who gave you his best and treated you with respect," Biden said.
Democrats in the delegation also remembered the diplomat fondly. "He blazed trails for others and left an unparalleled legacy of historic first and accomplishment," tweeted Rep. Debbie Wasserman Schultz, a Weston Democrat.
But not all messages referencing Powell seemed so polite. Powell died of complications with COVID-19, and while he was vaccinated, that wasn't enough as Powell dealt with multiple myeloma and Parkinson's disease. It was those conditions, as well as the career black eye of testifying to the United Nations on ultimately false intelligence about weapons of mass destruction in Iraq, which informed one delegation member's eulogy.
Rep. Matt Gaetz, a Panhandle Republican, tweeted early Monday: "Post-vaccine breakthrough infection kills more people than Iraq's WMD's ever did."
Extradition excitement
Members of Florida's delegation warmly greeted the extradition of a Colombian businessman Alex Saab. Sen. Rick Scott heralded the news and expressed belief it could help unravel Venezuelan leader Nicolás Maduro's rule.
Saab has a reputation as Maduro's fixer, The New York Times reports, and faces money laundering charges in the U.S. He ended up arrested and in the custody of Cape Verde officials for more than a year before his delivery to the states.
"Alex Saab's extradition to the United States is welcome news," Scott said. "It's time for those who work on behalf of Maduro's narco regime to be held accountable and for Saab to talk. We are one step closer and won't stop until there is freedom for Venezuela."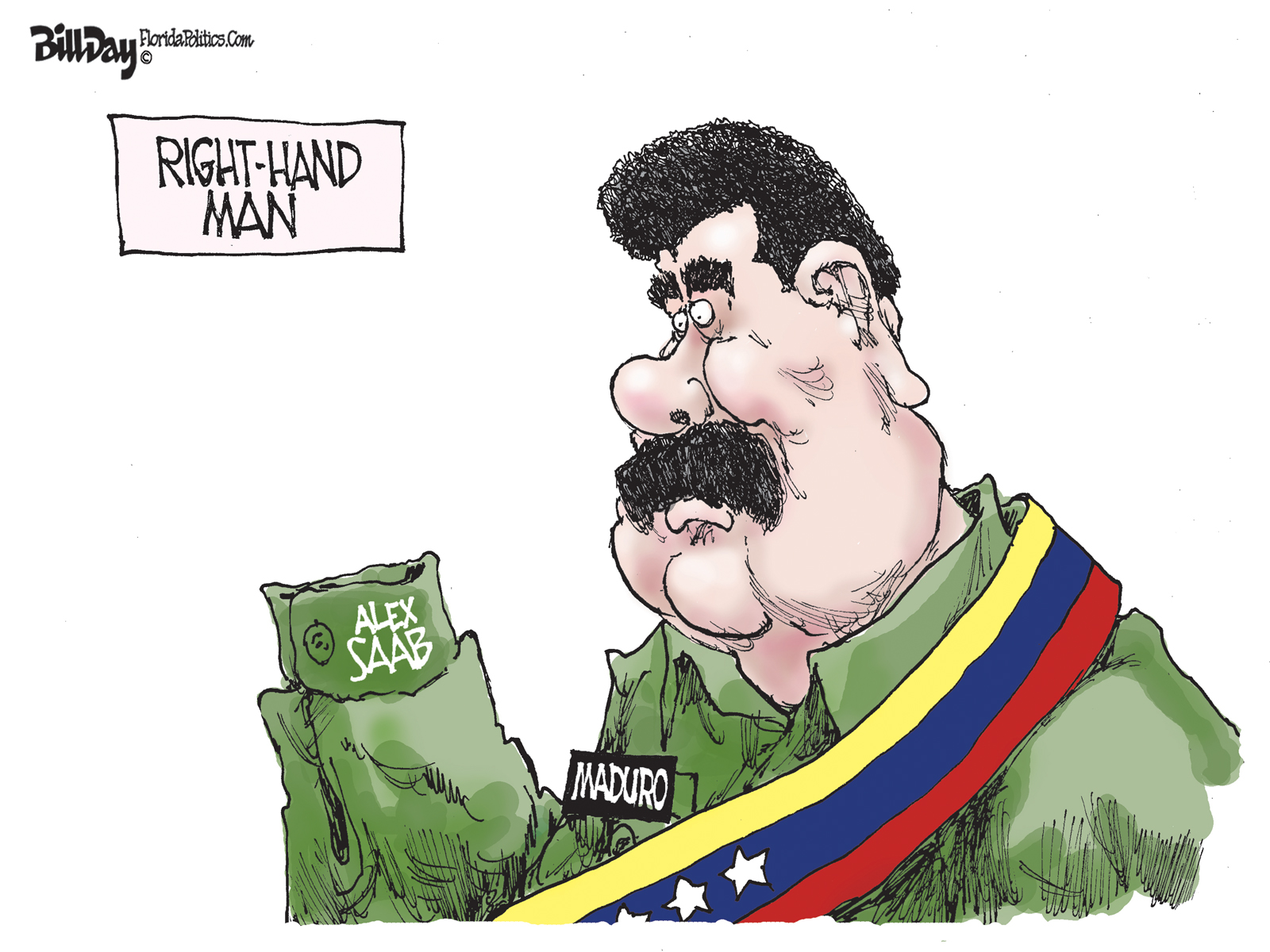 But Saab's arrival in the news could create headaches for Rep. Maria Elvira Salazar, a Miami Republican whose political committee last year accepted more than $147,000 from a Florida attorney, Abelardo de la Espriella, who as recently as 2019 represented Saab in court.
The excessive donations violated campaign finance limits and attracted attacks on Salazar for an indirect association with Maduro, a figure reviled in South Florida.
"Maria Elvira Salazar having a Maduro-connected lawyer fund her campaign is about as shamelessly hypocritical as it gets, and a slap in the face to those fighting for democracy in Venezuela," DCCC spokesman Abel Iraola previously told Florida Politics.
Mr. HELPER
Sen. Marco Rubio wants every educator and first responder capable of owning a house. On Monday, he and Georgia Democratic Sen. Jon Ossoff introduced the Homes for Every Local Provider, Educator, and Responder (HELPER) Act, which would establish a one-time home loan program for officers, firefighters, paramedics, and teachers.
"First responders and teachers work tirelessly to serve our communities, and they have faced incredibly difficult circumstances over the past two years," Rubio said. "As housing prices continue to skyrocket, our bill would help ensure that teachers and first responders can own a home in the communities they dutifully serve."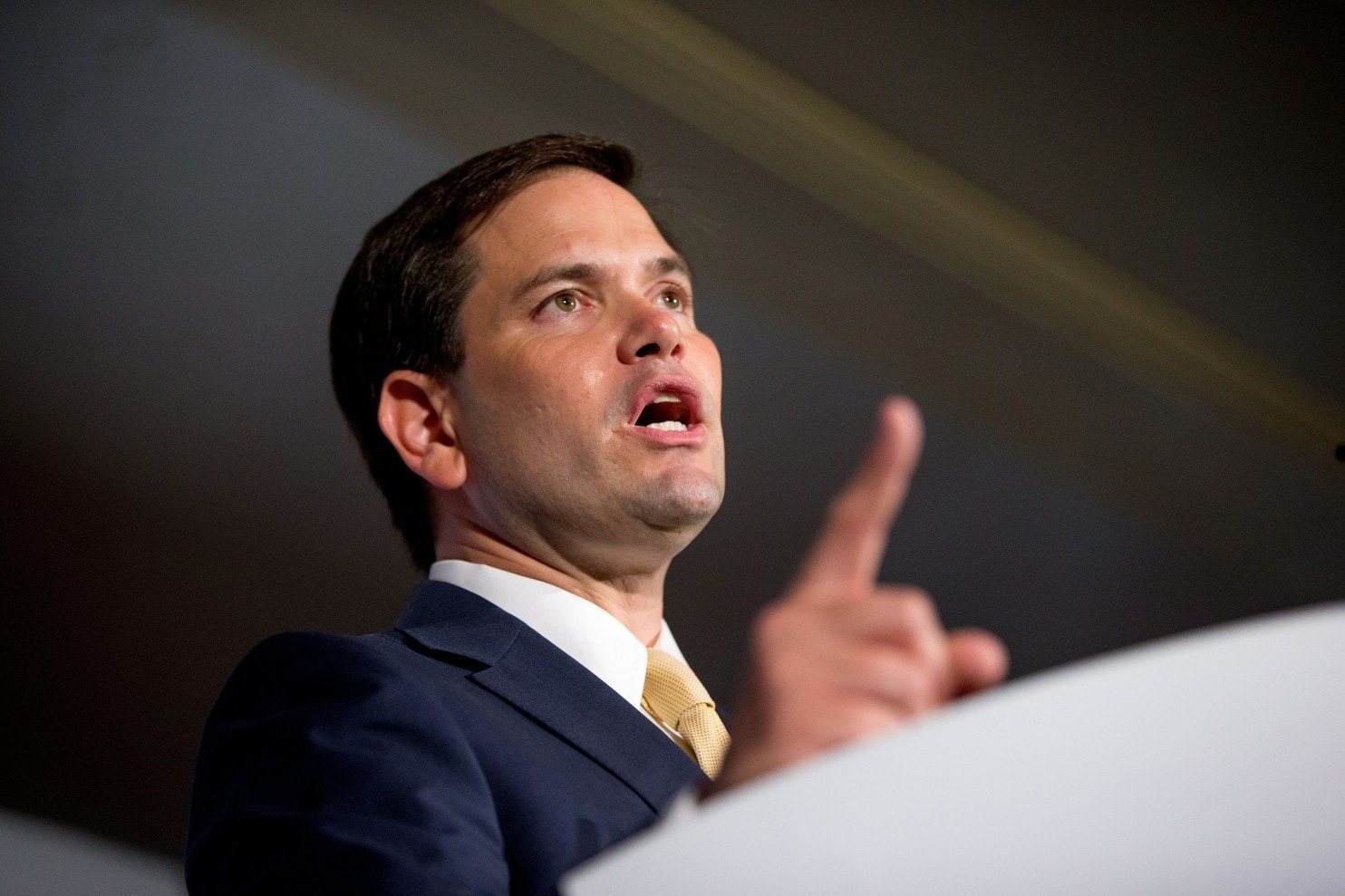 This follows up on a promise Rubio made in September at an appearance with Republican Rep. John Rutherford. The Jacksonville Congressman introduced a House version of the bill with Rep. Al Lawson, a Tallahassee Democrat. The two Florida members will champion the proposal with New York Republican Rep. John Katko and New Jersey Democratic Rep. Bonnie Watson Coleman.
"America succeeds when we invest in those who serve our communities," Rutherford said. "This includes our teachers, paramedics, EMTs, law enforcement officers, and firefighters. The HELPER Act extends a home loan benefit to these community heroes, offering them assistance to purchase a home when it might not otherwise be possible. Thank you to Senator Rubio for his leadership on this important legislation."
"The HELPER Act will provide a more streamlined home loan program that delivers access to affordable housing for our nation's first responders and educators," Lawson said. "Millions of Americans have experienced the hardships of COVID-19, and our front-line workers never wavered in doing what needed to be done during these challenging times. This legislation will assist them in finding affordable housing and eliminating barriers like a down payment requirement and a monthly insurance premium requirement."
Tax credits
Winter Park Democrat Stephanie Murphy, co-leader for the Blue Dog Coalition, remains in a critical position when it comes to reaching a deal on the budget in the House. On Monday, she and New York Democrat Antonio Delgado led a group of moderates to support the Employee Retention Tax Credit to remain in place. That's a pandemic-era tax break initially passed to dissuade mass layoffs last year.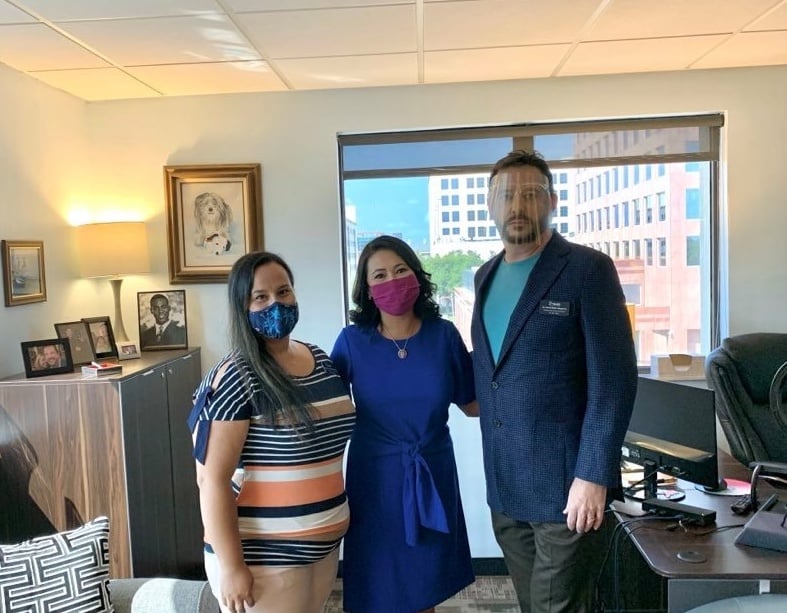 "I was proud to lead the bipartisan effort over the past year-and-a-half to establish the employee retention tax credit, which provides financial support to businesses who retain or rehire workers, rather than lay them off," Murphy said. "Now I'm working in partnership with Congressman Delgado to keep the ERTC in place through the end of 2021, so we can help as many workers and businesses as possible recover and rebuild from the COVID-19 pandemic."
A letter from Murphy, Delgado and 15 other House Democrats makes a case for continuing the credits.
"When Congress reauthorized the ERTC through the end of 2021 this past March, we acknowledged that far too many of our nation's small businesses are struggling to regain strong economic footing after an incredibly difficult year," the letter reads. "These struggles are further compounded by the Delta variant, now the dominant strain of coronavirus across the United States, which spreads faster and causes more infections than earlier forms of the virus."
Most importantly, the letter states that businesses reasonably expected the credit to stick around until the end of this calendar year, and the rug shouldn't be pulled out from under them now.
Not a drill
The delegation has needed to stick together regularly through the years to combat oil drilling off the coast of Florida. But what about the Everglades? Kissimmee Democrat Darren Soto led a letter urging Biden and Interior Secretary Deb Haaland to intervene on a proposal by Burnett Oil to harvest the River of Grass.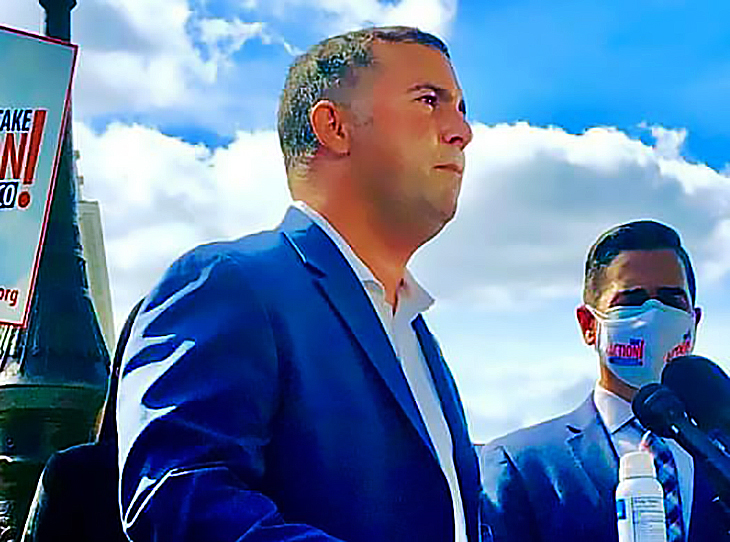 "Congress is investing billions of dollars to restore the Everglades under the Comprehensive Everglades Restoration Act; to allow oil drilling in the Everglades would put these investments in direct jeopardy," the letter reads. "There is fierce local opposition from the Seminole Tribe and other local communities. The recent California oil spill is the latest example of the irreparable harm oil drilling can have to our communities and environment. For these reasons, we believe the proposed oil extraction activity should not be authorized."
All of the co-signatories for the letter hail from Florida districts and both sides of the aisle. Besides Soto, a dozen members on board include Democrats Lawson, Murphy, Val Demings, Charlie Crist, Kathy Castor, Lois Frankel, Ted Deutch, Wasserman Schultz and Frederica Wilson and Republicans Gaetz, Bill Posey and Brian Mast.
Haiti horror
With the latest horror from Haiti — 17 American and Canadian missionaries kidnapped — Demings joined another call for the Biden administration to stop deporting to that increasingly anarchic nation.
She and fellow co-chairs of the House Haiti Caucus also called for the immediate release of the hostages.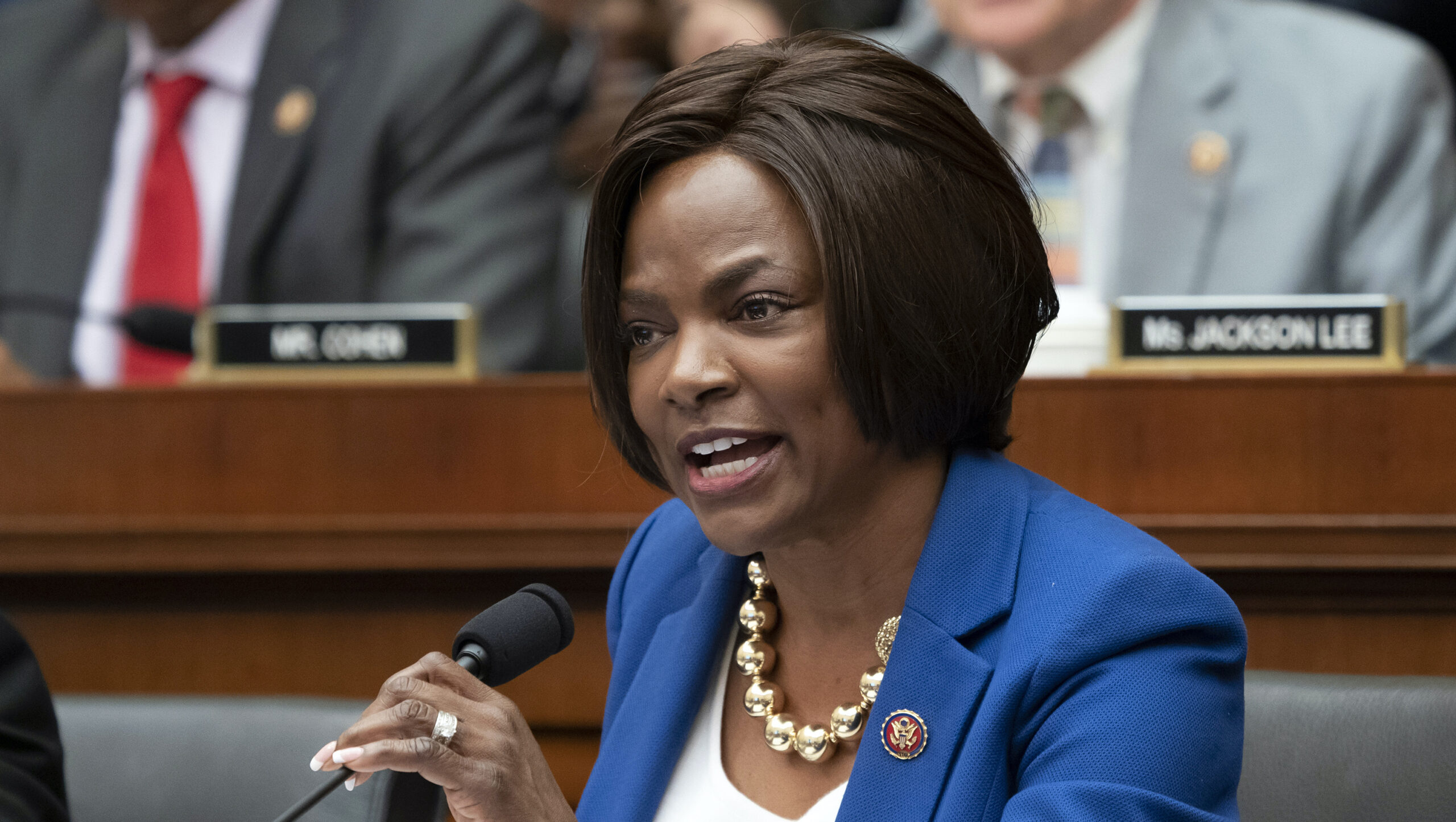 "As co-chairs of the House Haiti Caucus, we call for the safe and immediate release of the Americans and Canadian citizen kidnapped in Haiti this weekend. The U.S. government must continue current efforts to secure their release," declared a statement from Democratic Reps. Demings, Ayanna Pressley of Massachusetts, Yvette Clarke of New York, and Andy Levin of Michigan.
"Our outrage and concern must extend beyond this kidnapping," they continued. For too long, hundreds of Haitian civilians have been victimized by ruthless, organized perpetrators terrorizing Haiti. This weekend's events underscore the State Department's warnings: travel to Haiti is not safe. We again call for a halt to deportations to Haiti, which needlessly place innocent individuals and families in extremely dangerous situations."
Demings, running for Senate, also hosted a roundtable with leaders of the Haitian community in Little Haiti in Miami.
"The only way out of this crisis is to eliminate the root causes fueling these inexcusable violent gangs. The U.S. and international community have an obligation to strongly support Haitian-led efforts to bring about a real and accountable democracy, stabilize their country, end the violence, bring the guilty to justice, and keep the Haitian people safe," the House Haiti Caucus declared.
Batter up
Tampa Democrat Castor could be using a local connection to gain an edge against the press in an upcoming softball game. After a batting session as she prepares for the annual Congressional Women's Softball Game, she held a news conference Monday with Ken Eriksen, coach of the 2020 Tokyo Olympics USA Softball team.
Castor was getting some tips before the annual match between a bipartisan roster of members of Congress and members of the Washington press corps.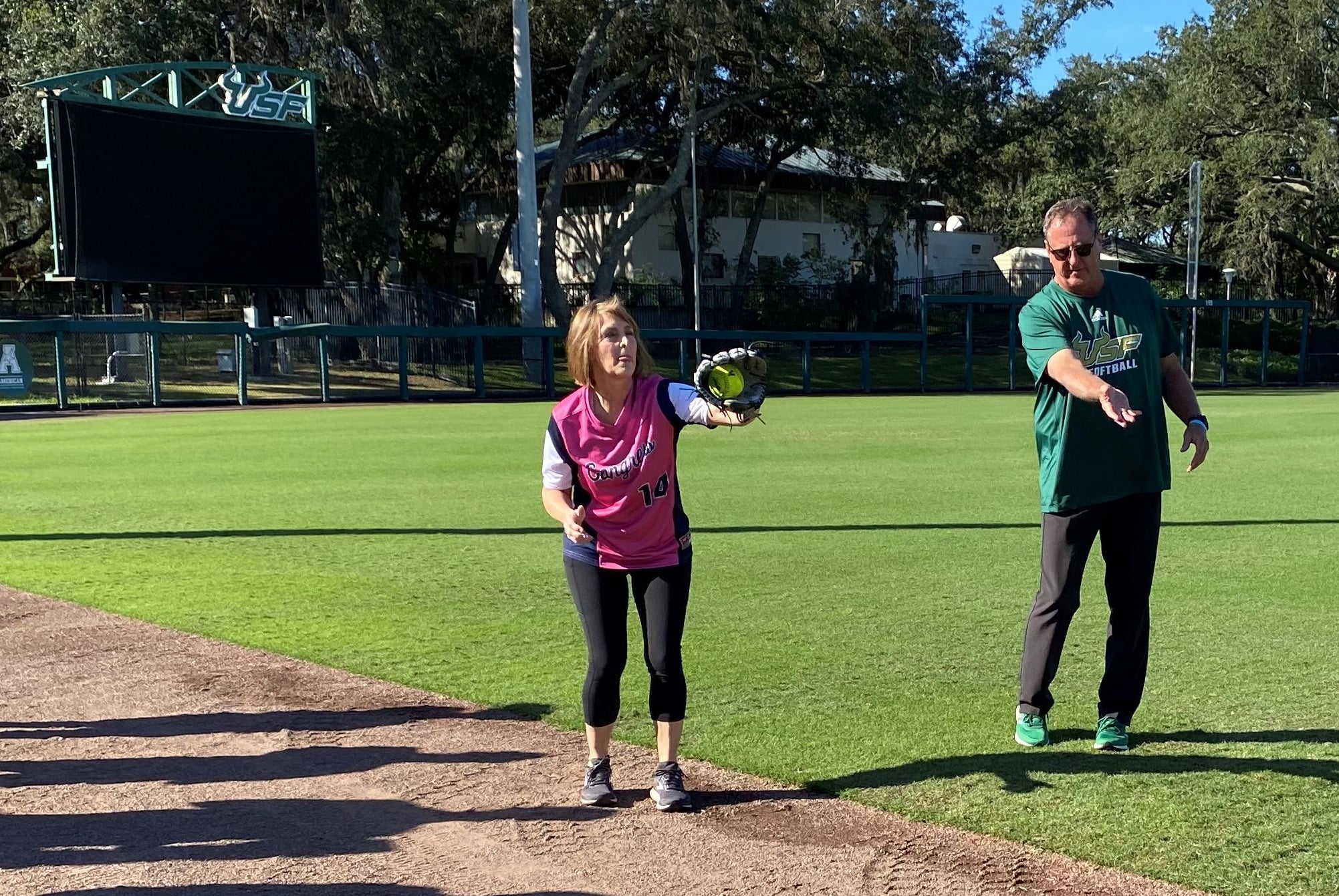 But the more important guest at the event may have been Kendria Daniels, a Riverview cancer survivor. The game benefits the Young Survival Coalition, which focuses support efforts on those under age 40 diagnosed with breast cancer. Daniels was diagnosed at age 36 and has been cancer-free for nine years. Castor will take to the diamond in her honor this year.
No word if any of this, the inspiration or the batting tips, will help Castor mimic Sarasota Republican Greg Steube, her House colleague who hit a home run at the Congressional Baseball Game this year. But she'll have plenty of training and a worthy cause.
Stopping suicides
This week, one of Florida's leading mental health institutions honored Longboat Key Republican Vern Buchanan for his work on preventing suicides.
Centerstone of Florida presented the Congressman with the 2021 Centerstone Life Story Champion Award. He was honored at the annual Before Dawn reception held by Centerstone, and leaders praised his efforts championing the passage of the National Suicide Hotline Designation Act.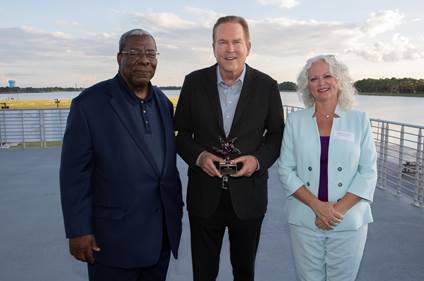 "His legislative leadership and co-sponsorship of the groundbreaking designation of the 9-8-8 dialing code represents the most important development to reduce suicide in the United States to date," said Melissa Larkin-Skinner. "The availability of 988 will make it easier for millions of people to access crisis care, whenever and wherever they need it. This is especially important in the wake of increased isolation, stress, fear, grief, depression, substance use and suicidal thoughts we're experiencing since COVID-19 upended our lives."
Notably, James Golden, Centerstone board chair and a former Democratic opponent of Buchanan, was on hand to help present the Republican with the award.
Buchanan has kept mental health issues as an essential agenda item during his tenure in the House.
"I am honored to receive this award and fortunate to work so closely with Centerstone advocating for suicide prevention and mental health awareness," Buchanan said. "Millions of Americans struggle with devastating mental health issues including depression, social isolation, and loneliness. I will continue to do everything in my power to provide much-needed support for those quietly suffering with mental health issues and to improve the federal mental health system."
Simple trespass
Steube tells Delegation he's readying for a chance to question Attorney General Merrick Garland this week. The administration leader will testify in front of the House Judiciary Committee on Thursday. The only tricky part, he said, will be choosing what questions to bring.
"Unfortunately, five minutes goes pretty quickly," Steube said.
He wants to hear why the Justice Department dispatched the FBI over critics of school boards questioning. And he wants to discuss border security. But he made an eyebrow-raising comparison in raising the topics.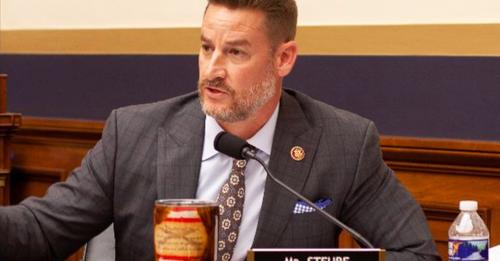 "Why are we treating prisoners that simply trespassed in our Capitol different than people who are illegally committing felonies on the border, shipping terrorists in from Afghanistan that are committing crimes," Steube said. "We're completely politicizing the Department of Justice and the FBI as to what things they want to prosecute what things they don't."
That's an allusion, of course, to rioters who disrupted the election certification process on the hill on Jan. 6. Steube notably condemned the actions in harsher terms than "trespassing" at the time. "I witnessed our law enforcement officers being injured, gassed from their own tear gas, and afraid for their lives as they attempted to hold the line," Steube said in a statement then.
Right now, Steube said the House needs to focus on accountability in the administration. He has called on Biden's resignation and feels confident in Republicans' ability to retake the House in the fall, he said.
KITTENS and PUPPERS
While some federal agencies ended animal experiments years ago, Mast said it's past time for the National Institutes of Health, the Department of Agriculture and the Department of Veterans Affairs to stop as well. And he wants to make sure not only that those institutions stop their experimentation but that they won't fund such research overseas.
He introduced the Kittens in Traumatic Testing Ends No (KITTEN) Act in 2019 before the USDA agreed to stop using animals in research. Now he's backing the Preventing Unkind and Painful Procedures and Experiments on Respected Species (PUPPERS) Act to bring the same change at the VA.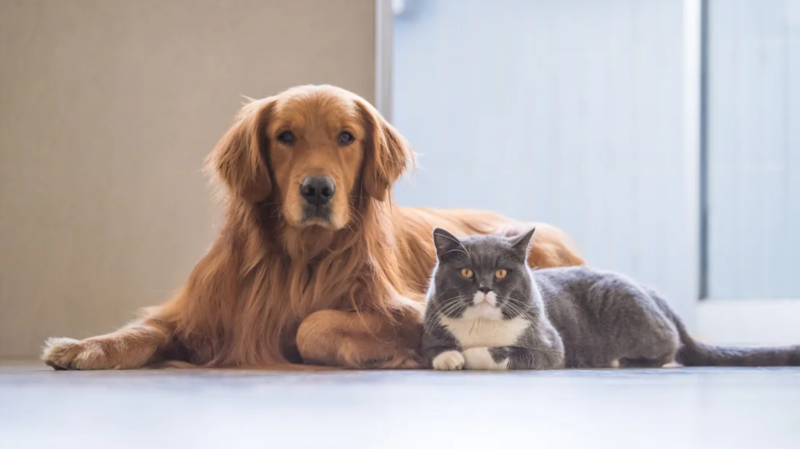 He also wants to make sure grants sent overseas don't support research that wouldn't be allowed in the U.S. He took a swipe at a popular target among the right-wing, National Institute of Allergy and Infectious Diseases Director Anthony Fauci.
"What is Fauci doing?!? American tax dollars… should not fund animal cruelty; should not fund labs in Russia and China; should DEFINITELY NOT fund animal cruelty in Russian and Chinese labs," Mast tweeted.
Hyperpolarization
Come on, Senators, take up the Freedom to Vote Act.
That's the message from House Democrats, including eight Florida members, who urged their colleagues to take up Senate Democrats' latest voting bill, Senate Bill 2747
The proposal seeks to address everything from banning partisan gerrymandering to setting national standards for voting by mail to declaring Election Day a nationwide, legal holiday.
In a letter sent Monday, House Democrats contend the bill would address "the partisanship and rancor that is creating dangerous levels of instability in American society today."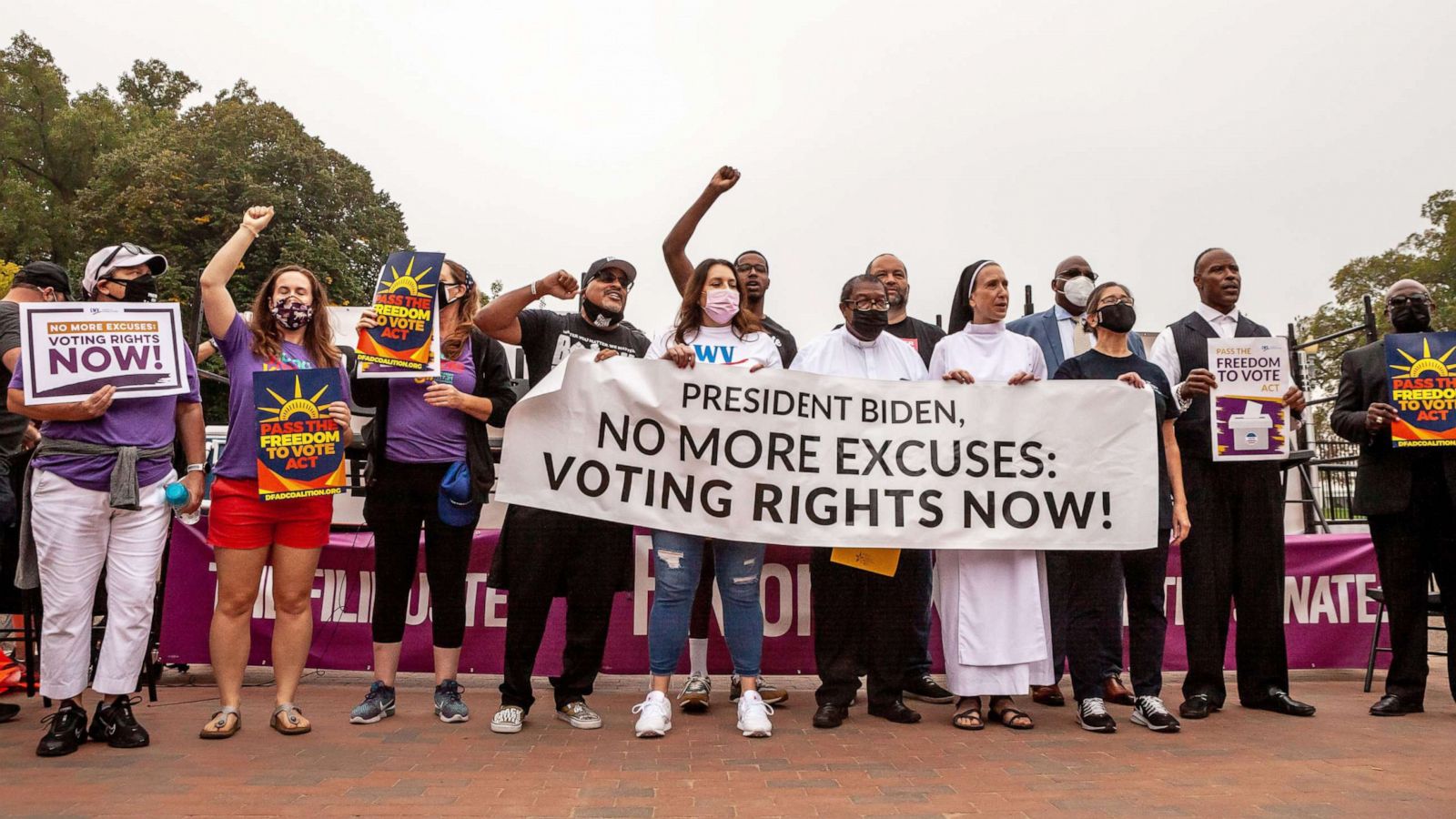 Their sense of urgency involves the bill's gerrymandering components, as states everywhere, including Florida, are currently redistricting the congressional district maps that have the Democrats in control of the House.
Signing the letter, addressed to "Dear Senate Colleagues," was Castor, Crist, Demings, Deutch, Lawson, Darren Soto, Wasserman Schultz, Wilson, and at least 35 other Democrats from across the country.
"Partisan gerrymandering, by definition, breeds partisanship and contributes to the hyperpolarization that has become a tragic hallmark of our politics," the Democratic House members wrote.
"Caught in this crossfire, many Americans are convinced that politicians look out for themselves first and their constituents second. The Freedom to Vote Act takes direct aim at gerrymandering with a set of baseline standards that ensure neither party can manipulate the electorate for its own gain. Under the bill, the process of drawing congressional districts will be conducted fairly and with respect for voters and communities. That means less partisanship and less polarization. Fair redistricting will help in the broad effort to restore confidence in our democratic institutions and encourage Americans of all political stripes to find common ground."
On this day
Oct. 19, 1781 — "Surrender of the British General Charles Cornwallis to the Americans" via The Gilder Lehrman Institute of American History — The successful siege of Yorktown, Virginia, by General George Washington in effect ended major fighting in the American Revolution. The American Army and allied forces defeated a British force there under Lord Cornwallis, and on Oct. 17, Cornwallis raised a flag of truce after having suffered not only the American attack but also disease, lack of supplies, inclement weather, and a failed evacuation. Cornwallis knew that his soldiers had been devastated by continual artillery fire from Knox over several weeks.
Oct. 19, 1960 — "Dr. Martin Luther King, Jr. arrested in Atlanta sit-in protest" via the Equal Justice Initiative — 52 individuals, including King, were arrested in downtown Atlanta, Georgia, after refusing to leave their seats at segregated department stores lunch counters. Under the heavily enforced Jim Crow segregation laws and customs in Atlanta at the time, Black and White people were required to use separate water fountains, bathrooms, ticket booths, and other public spaces. In addition, Black people were banned from being served at department store lunch counters. Similar laws had recently become the focus of a "sit-in" movement, in which Black college students peacefully sat at segregated lunch counters and refused to leave until they were served.
___
Delegation is published by Peter Schorsch and compiled by Jacob Ogles, with contributions from Scott Powers.