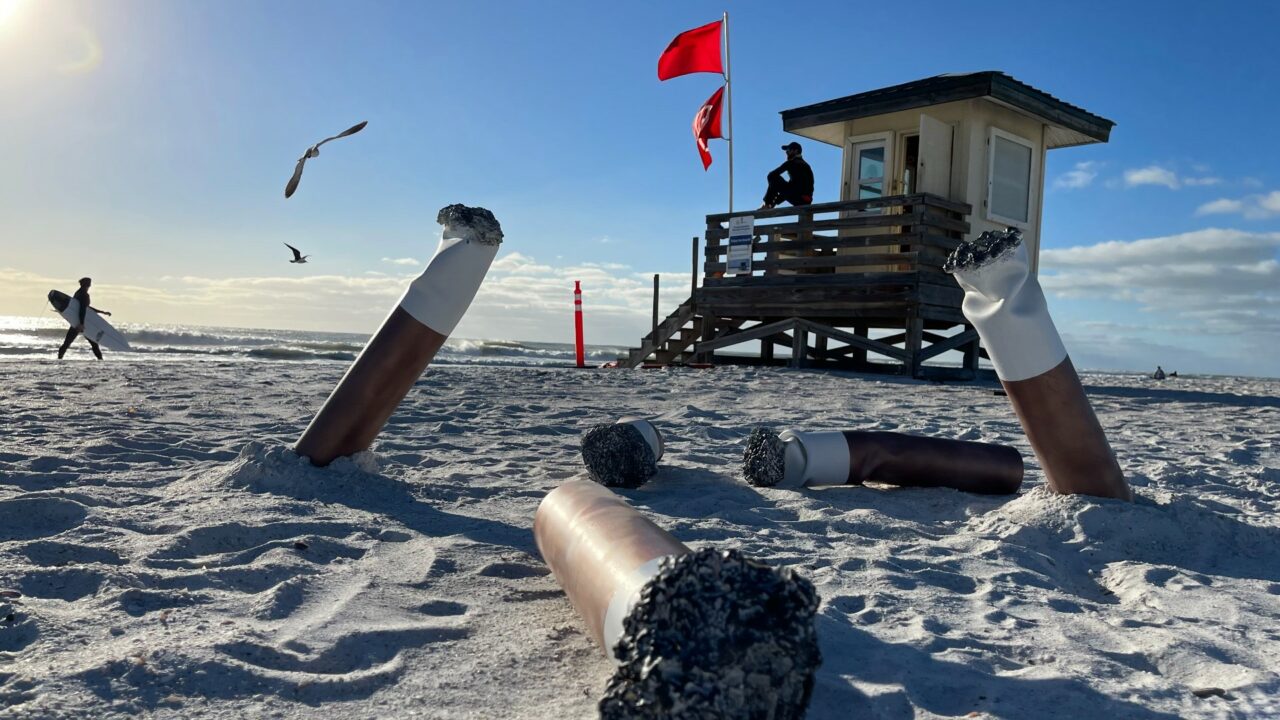 Local governments currently have no recourse to protect children from tobacco smoke on park property.
A bill allowing cities and counties to ban smoking at public parks and beaches passed its first House committee Tuesday.
HB 105 passed the House Professions and Public Health Subcommittee 17-1. The bill does not implement any statewide ban on public areas, but permits local governments to implement such bans if they choose, said the bill's sponsor, Republican Rep. Randy Fine.
Under Florida law, the power to regulate the tobacco industry rests only with the state. Sarasota County used to ban smoking at the beach, but a court case in 2013 found the ordinance unconstitutional because the state holds the power to regulate tobacco use in public.
Fine told the committee local governments currently have no recourse to protect children from tobacco smoke at park or beach property.
"Literally, under Florida law you can smoke in the dugout during a little league game," Fine said. "You can smoke in the jungle gym and you can smoke in the seesaw."
Fine also noted that cigarette butts are consistently the top item picked up in Florida litter cleanups.
Tara Taggart, a legislative advocate for the Florida League of Cities, thanked Fine on behalf of the League for sponsoring the legislation.
"This bill gives cities the tools they need to provide healthy and clean environments for their residents and visitors by removing unsightly cigarette trash and unwanted secondhand smoke from our parks and beaches," Taggart said.
During bill debate, Democratic Rep. Michele Rayner signaled her support for the bill because she believes it will boost home rule. Home rule is the ability of local governments to make autonomous decisions.
"I never thought I would be in agreement with a bill that you have, but we have agreement here," Rayner said. "I thank you for giving power for our local communities to be able to do what they see fit in their community."
Fine, a regular critic of the concept of home rule, said changes could come to the bill during its next committee stops to create limits on how the smoking prohibitions could be applied.
"I will make sure we have appropriate guardrails. No one is more concerned about local government gone amuck than I am," Fine said.
The bill's Senate companion (SB 224) passed its first committee in November, but is awaiting two more. HB 105's next stop is the Environment, Agriculture and Flooding Subcommittee.