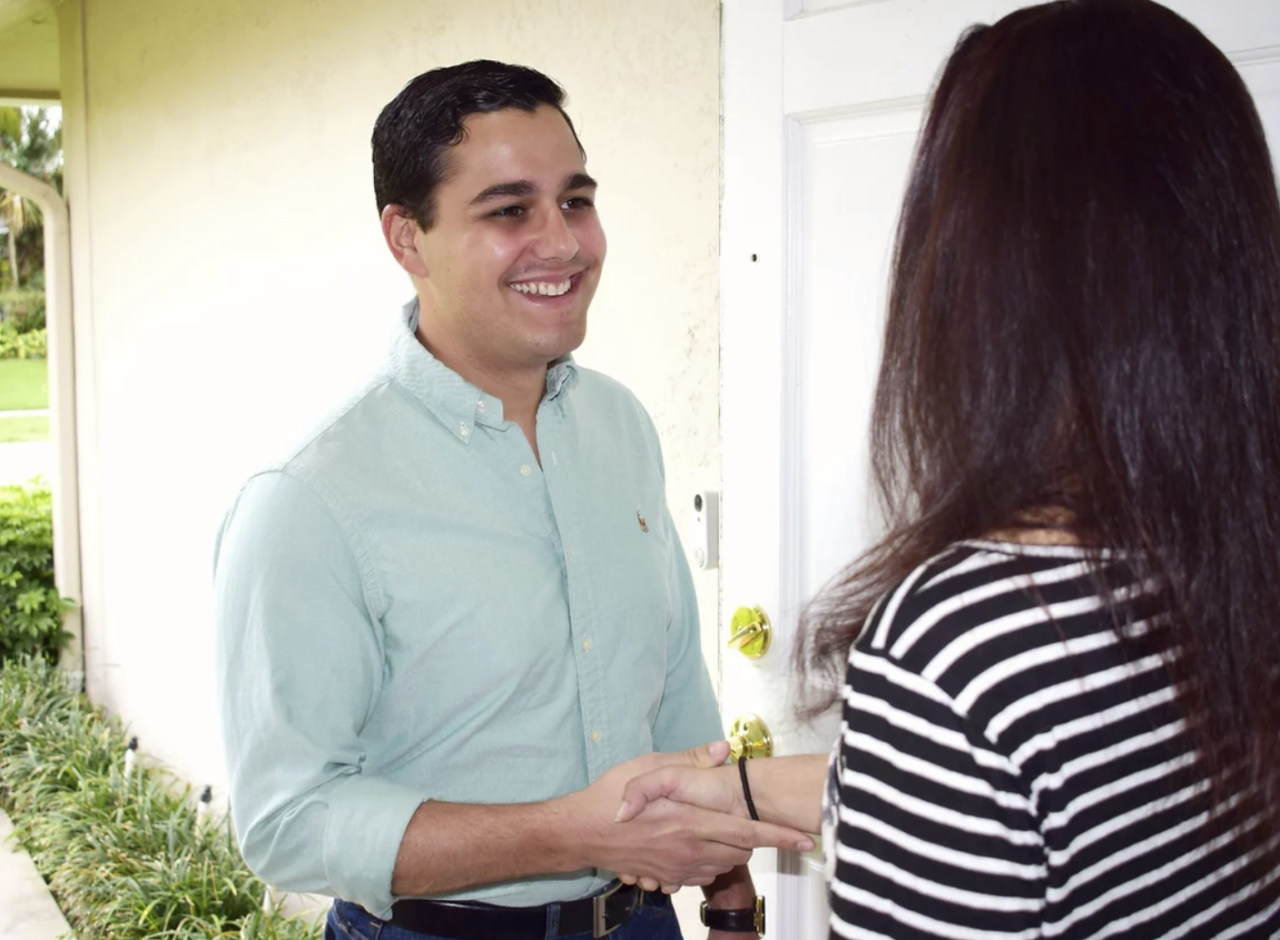 'This community gave me my voice, and now I intend on using it to speak on your behalf.'
After six years as a staffer in the Legislature, Tom Valeo is launching a bid to succeed his boss, outgoing Democratic Rep. Matt Willhite, in House District 93.
Friday was Valeo's last day as a legislative assistant, he told Florida Politics, and Monday marks the onset of his campaign. He's planning to have a kickoff event later this month.
The 28-year-old Wellington native's campaign website says he will run a grassroots campaign "focused on organizing a coalition of people behind a platform that speaks to the kitchen-table issues of everyday people."
His campaign platform includes a focus on affordable housing, public education and public safety, which he said are core tenets of living out the American dream.
"This community gave me my voice, and now I intend on using it to speak on your behalf," he said in a statement. "Just this last Legislative Session, the Florida Legislature ignored the problems everyday Floridians are talking about at their kitchen tables. It's time for that to end."
Valeo (pronounced "valley-oh") became the first person in his family to graduate from college in 2016, when he earned a bachelor's degree in political science and government from Florida Atlantic University.
After graduating, he became a district aide for Boynton Beach Democratic Sen. Lori Berman, who at the time represented House District 90. He stayed with Berman for six months, after which he took a district aide job under Willhite. In early 2018, he became Willhite's legislative assistant, helping to draft bills and appropriations requests for Palm Beach County, as well as serving as the office's point of contact for interest groups and media.
Almost exactly a year ago, Willhite confirmed he planned to forgo a final House term in favor of a Palm Beach Commission bid, a move he said will allow him to spend more time with family.
"I will not get this time back with them, and I don't want to look back and say, 'Did I miss out on something?'" he told Florida Politics last month. "I want to continue to serve in public office, but if I'm going to do that, now is the time to do it closer to home."
Valeo's tenure in Willhite's office, organizational affiliations and prior work in politics could afford him a leg up in the race for remapped HD 93 this year.
Valeo is the current President of the Palm Beach County Young Democrats. He also is the sergeant-at-arms of the Palm Beach County Democratic Party and the Treasure Coast regional director of the Florida Young Democrats.
Prior to joining Berman's office, Valeo interned at NextGen America, where he helped to assemble student organizations in pressing elected officials to commit to halving carbon emissions by 2030.
HD 93 covers part of Palm Beach County, including the village of Wellington and portions of Greenacres and western Boynton Beach.
Other candidates vying for the seat include Republican Saulis Banionis and Democrat Seth Densen.
The Division of Elections shows Republican Rep. Chip LaMarca and Democratic candidate Katherine Waldron as also running in HD 93, but their listed addresses place them both elsewhere based on the House map the Legislature approved in early February.
Valeo said he plans in the coming months to hit the campaign trail and meet the constituents he hopes to represent in Tallahassee.
"I intend on coming directly to you — to your front door. And as we sit in coffee shops, diners, and even (at) your kitchen table, I promise to listen and to learn, (to) hear about the issues that keep you up at night (and) to earn your vote," he said. "I come to you today with a public servant's heart, ready to serve to the higher ideals of what our great state can accomplish."
The Primary Election is Aug. 23. The General Election will take place Nov. 8.