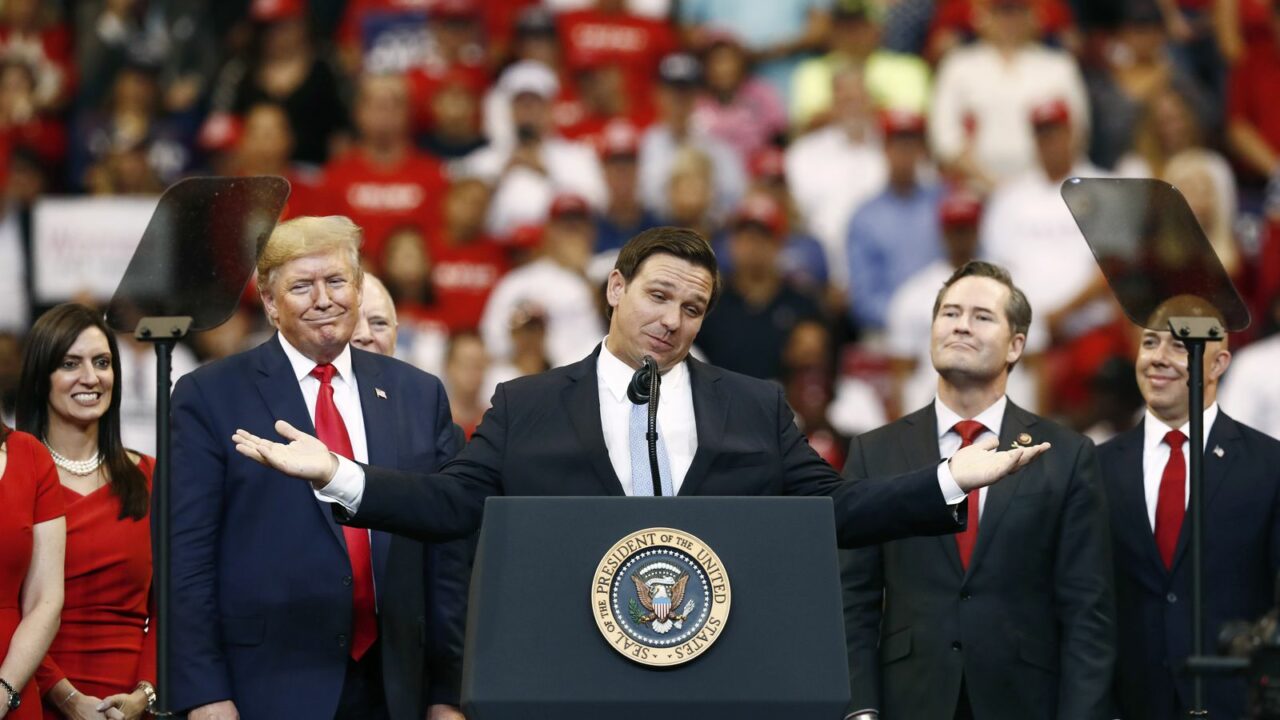 The Governor outpolls two 'favorite son' candidates with or without Trump in play.
National polling has shown Gov. Ron DeSantis as the 2024 Republican frontrunner if Donald Trump doesn't run for President again, and a new state poll from Texas accords with that trend.
A survey of 678 likely voters in the Texas Republican Primary, conducted from March 29 – April 2, 2022 by CWS Research, showed DeSantis with 48% support in a field without the 45th President.
Florida's Governor polled much better than two favorite son candidates: Sen. Ted Cruz was favored by just 19% of respondents, good for a distant second place. And Texas Gov. Greg Abbott was favored by just 10% of respondents, putting him in fourth place behind former United Nations Ambassador Nikki Haley, a former South Carolina Governor who had 13% support.
In the polling of a Trump-inclusive field, the former President drew 46% support, well ahead of DeSantis, whose 20% was good for second place. Haley drew 10% in that scenario, with Cruz getting 8% support and Abbott just 6%.
Discussion of DeSantis' presidential prospects has cooled in recent weeks, especially in the wake of former President Trump dominating a presidential straw poll at the Conservative Political Action Conference earlier this year.
The question still comes up, however, and the Governor keeps saying he's focused on his re-election bid.
"I've never been to Iowa in my life. I've never been to New Hampshire, I may have been there in my twenties. I'm just doing my job," DeSantis said on The Guy Benson Show.
Yet despite not committing to anything that looks like a 2024 campaign, DeSantis stopped short of giving Trump an endorsement should Trump run for a third time, continuing a trend of less-than-committal comments.
"Who knows? We'll see how the dust settles," DeSantis said.
The lack of endorsements is a two-way street, meanwhile.
Trump, a kingmaker in DeSantis' run for Governor four years prior, has not endorsed the Governor's re-election, even as he has endorsed the re-election campaigns of Attorney General Ashley Moody and CFO Jimmy Patronis. Trump has also endorsed Senate President Wilton Simpson for Agriculture Commissioner.