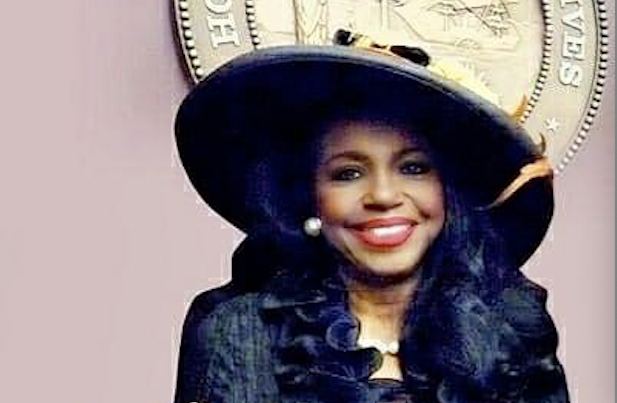 She's taking on Rep. McCurdy in an Orlando district safe for Democrats.
Motivational speaker and longtime Orlando political activist Pam Powell has filed to challenge Democratic Rep. Travaris McCurdy in the new House District 41, a seat considered safe for Democrats.
Powell has been a high-profile personality of Orlando's West Side for decades, as an associate minister at the St. Mark Orlando AME Church, a syndicated radio and television talk show host, author and motivational speaker.
She is openly critical of McCurdy — whom she once backed — charging he has not communicated well with the community. She vowed quarterly town halls in HD 41, if elected.
"I am that candidate now that is running in August and I plan to win," Powell said, referring to the August 23 Democratic Primary Election, which will likely decide the district's representation.
Powell has run for the Florida House twice before. In 2012, she finished second to then-Rep. Bruce Antone in a five-candidate Democratic Primary for the current House District 46 seat. In 2019, she filed again, but withdrew due to the death of her husband. She then endorsed McCurdy in that 2020 election. He succeeded the term-limited Antone without opposition.
Powell has been active in Orlando and Orange County Democratic politics for several decades, going back to campaigning for Orange County's first African American lawmaker, former Rep. Alzo Reddick, who served in the 1980s and '90s. She continued forward, campaigning for Democrats, including U.S. Rep. Val Demings, who is running for the Senate.
Powell also has served as a member of the NAACP of Orange County, National Congress of Black Women, Orlando Mayor Buddy Dyer's Council of Clergy, and the Alpha Phi Chapter of Gamma Phi Delta Sorority.
"I am born and raised in Orlando. I am a native in this town. I have resided in almost every community in the district," she said.
On the new redistricting map, HD 41 covers much of the area McCurdy has represented through the current HD 46, including the neighborhoods of Parramore, Orlo Vista, Oak Ridge and Washington Shores. It is a largely African American community, mostly working-class, with large pockets of poverty.
Results of the past couple of General Elections show voters there lean overwhelmingly Democratic. Running in the old HD 46, neither McCurdy nor Antone ever drew a Republican opponent. So far, no Republican has filed to run there this time. However, Green Party candidate Robin Denise Harris filed in the old HD 46 and could be expected to redesignate her candidacy for the new HD 41.
"I am acutely sensitive to the issues that affect our community. One thing going on right now is voter suppression. So there are things I want to take on," Powell said. "I am also concerned with the declining economic climate that we're dealing with in our communities. I believe we need to increase the minimum wage. We need to provide more affordable housing. I know people who are struggling, whether senior citizens or single parents.
"Most importantly, my dad was murdered when I was young, to gun violence. We have too much gun violence going on in our community, every week, every day. … So I certainly want to get involved and make sure our state does not allow this open carry they're talking about," she continued.
Powell also is a two-time breast cancer survivor who gives speeches on behalf of the American Cancer Society in Orlando.
"We have a need for better health care. A lot of people who are not of the income level, they don't even go to a doctor to get a mammogram," she said. "I just want to make a positive difference in the community. I'm going to work with other policymakers. I'm all about working in a bipartisan fashion. I want to safeguard the prosperity and liberty of our constituents in the 41st district."