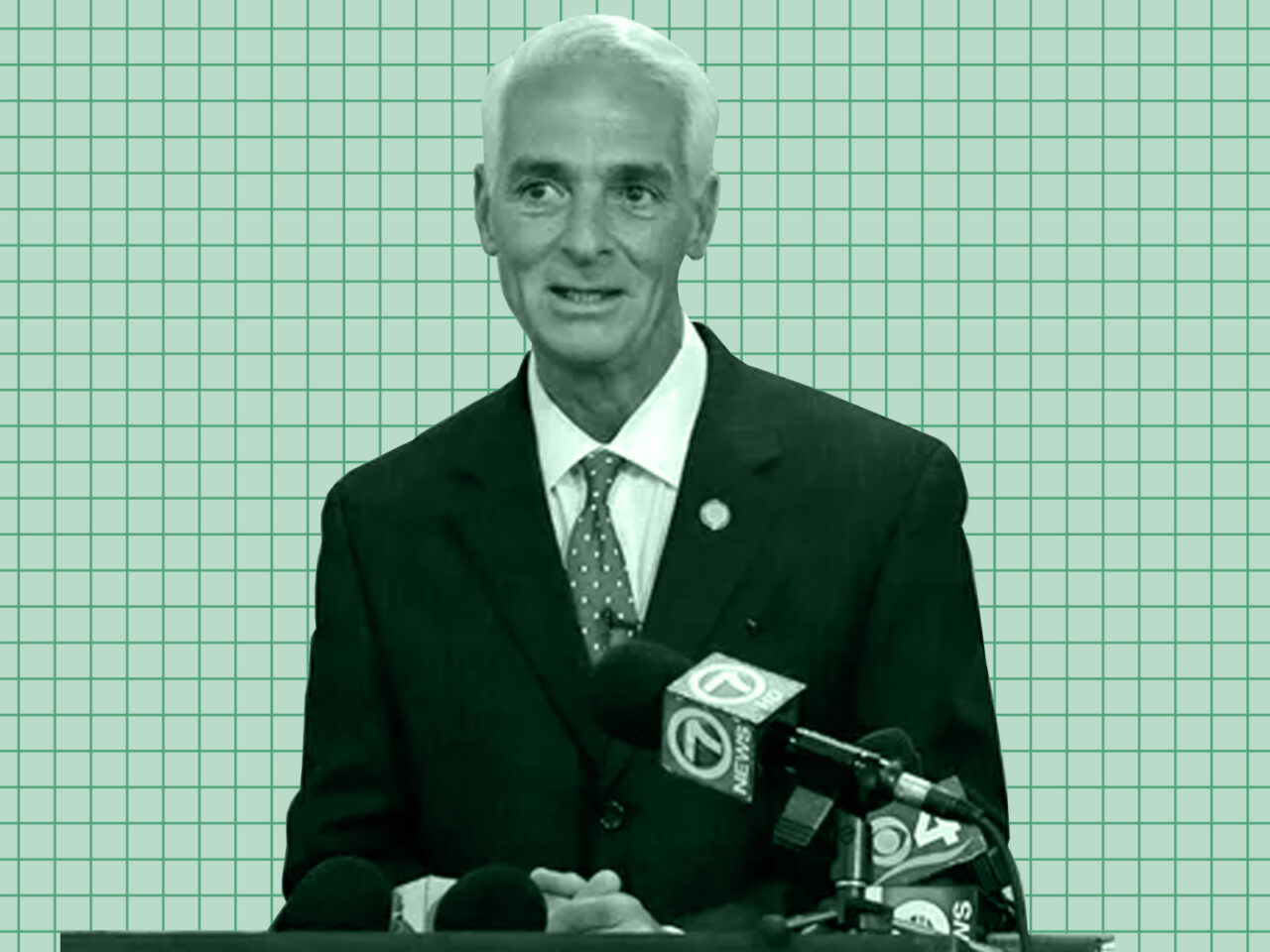 This is Crist's third consecutive endorsement rollout this week.
U.S. Rep. Charlie Crist has announced endorsements from 10 more elected officials for his 2022 gubernatorial campaign.
The endorsements are from officials in Alachua, Miami-Dade, Orange and Palm Beach counties. They include Miami-Dade Democratic Rep. Nick Duran, Gainesville Mayor Lauren Poe and Palm Bay Deputy Mayor Kenny Johnson. He also received support from former state Sens. Daryl Jones of Miami and Perry Thurston of Fort Lauderdale.
"I'm honored to have earned the support of some of the most hardworking and committed leaders the Sunshine State has to offer," Crist said in a statement.
"From Miami-Dade to Alachua County, these incredible elected officials are joining our movement because they believe in our vision for Florida and understand the importance of banding together to defeat Ron DeSantis this November. Together we can and will build a Florida for All."
Additional new supporters include Ocoee City Commissioner Larry Brinson, Plantation City Council member Denise Horland, Palm Beach Tax Collector Anne Gannon and Palm Beach School Board members Marcia Andrews and Debra Robinson.
"Our Sunshine State is being divided under Gov. DeSantis and his rule of self-serving politics. Now more than ever, Floridians need a leader they know and trust to restore confidence back to the Governor's Mansion and deliver on change that unites Floridians, not pits them against one another," the endorsers said in a joint statement.
"Charlie Crist is charting a clear and unstoppable path towards defeating Ron DeSantis and restoring leadership to our Sunshine State. His vision for Florida is one that fights for women, fights for LGBTQ+ folks, and fights for working families — and it's resonating in our communities from Gainesville to Miami-Dade. Charlie is who we need back at the helm of our state. We are proud to offer him our full support and endorsement to be our next Governor."
This is Crist's third consecutive endorsement rollout this week. On Monday, Miami Gardens Democratic Sen. Shevrin Jones announced he was backing Crist, which was followed by support from Sens. Lori Berman and Tina Polsky.
Crist's main challengers in the Democratic Primary are Agriculture Commissioner Nikki Fried and state Sen. Annette Taddeo.