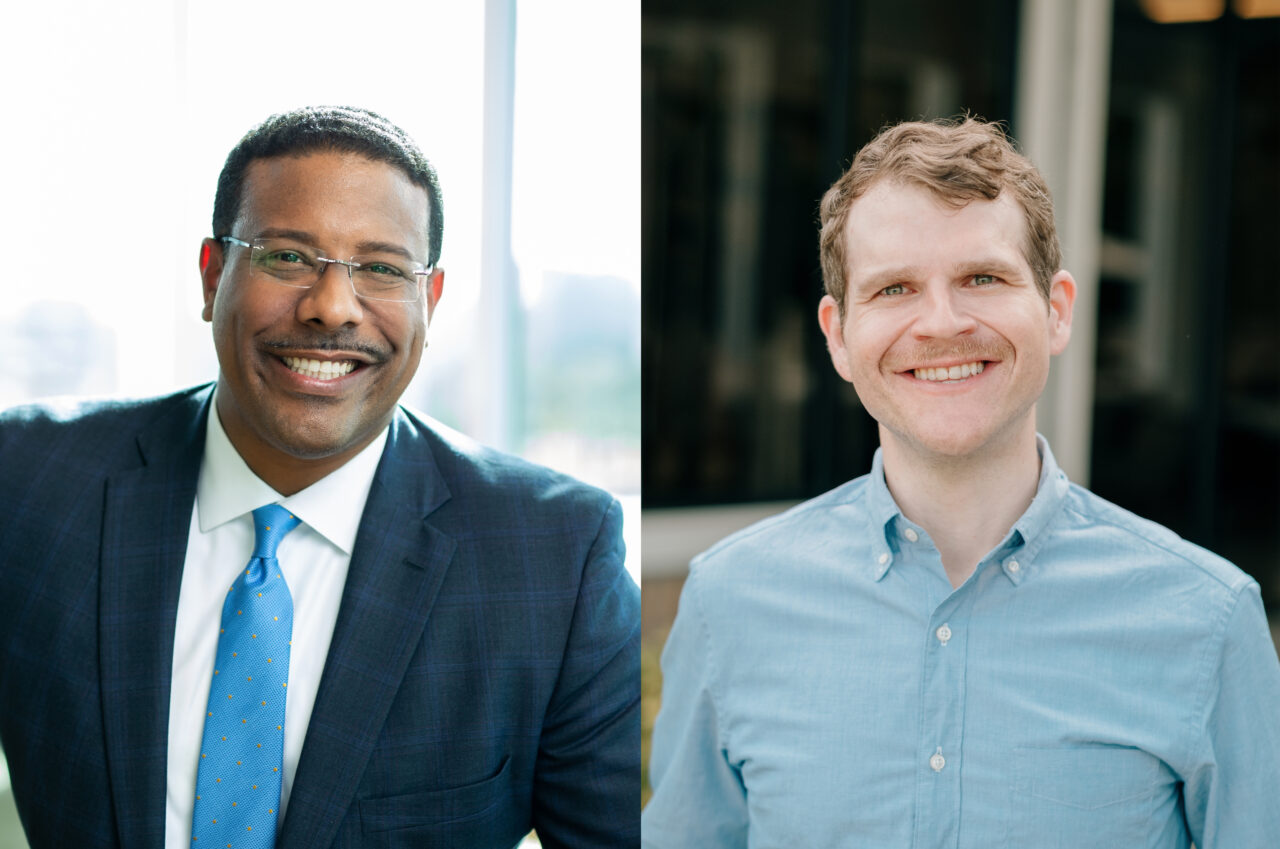 Shaw says Geller is the new what next and the fresh blood American politics needs.
Democratic candidate for Florida's 15th Congressional District Eddie Geller Wednesday announced an endorsement from Tampa's Sean Shaw.
Shaw spent two years in the Florida House from 2016-2018. He made a bid for Attorney General in 2018, nabbing the Democratic nomination but losing to Ashley Moody in the General Election. Since 2018, Shaw has remained active and influential in the political realm. He launched the organization People Over Profits in 2019, vehemently opposing 2020s Amendment 3, which would've established nonpartisan primaries in Florida.
Geller is a political newcomer. Shaw said the country needs more of that.
"Our politics are broken, and we already know we can't count on career politicians to fix them," he said. "We need new leaders with bold solutions who are willing to step up and do the hard work to make people's lives better. Eddie has already proven himself to be that kind of a leader."
The Brandon-based Geller is a former actor and comedian turned activist. He promised to "do things differently" in attracting more Democratic voters to a historically red district. That different approach started with the 90s-sitcom-styled video he released to announce his campaign.
"Democrats are always losing the messaging war to Republicans, and we need some more guts and creativity to fight back against their messaging machine," Geller said. "The bottom line is we can't keep running the same kinds of candidates — and campaigns — and expect different results."
Shaw said Geller's creative approach coupled with activism for groups like MoveOn.org, the Democratic National Committee and Priorities USA are why he backed the candidate.
"Eddie is a different kind of candidate," Shaw said. "His creative background, coupled with his years of experience activating voters and expanding our Democratic coalition set him apart. He has proven that he knows how to bring people together, and that's what we need more of right now."
CD 15 contains Northeastern Hillsborough and parts of Lake and Polk counties. The district is currently represented by Republican Scott Franklin. However, under the newly reapportioned congressional districts, much of Franklin's Polk-County base shifts to the new CD 18. And with growing Republican challenges from State Rep. Jackie Toledo and former Cd 15 Rep. Dennis Ross, it's ever likely Ross will run in CD 18.
Ross stumbled out of the gate, misfiling paperwork and misspelling his own political committee's name as "Dennis Ross for Congree," not to be confused with congee, a rice porridge dish popular in countries like China and Vietnam.
Geller has put up impressive fundraising numbers launching him to the head of the Democratic field with $300,000 raise. His toughest competition is likely to come from Toledo, who showed an impressive one-month $350,000 haul shortly after entering the race.