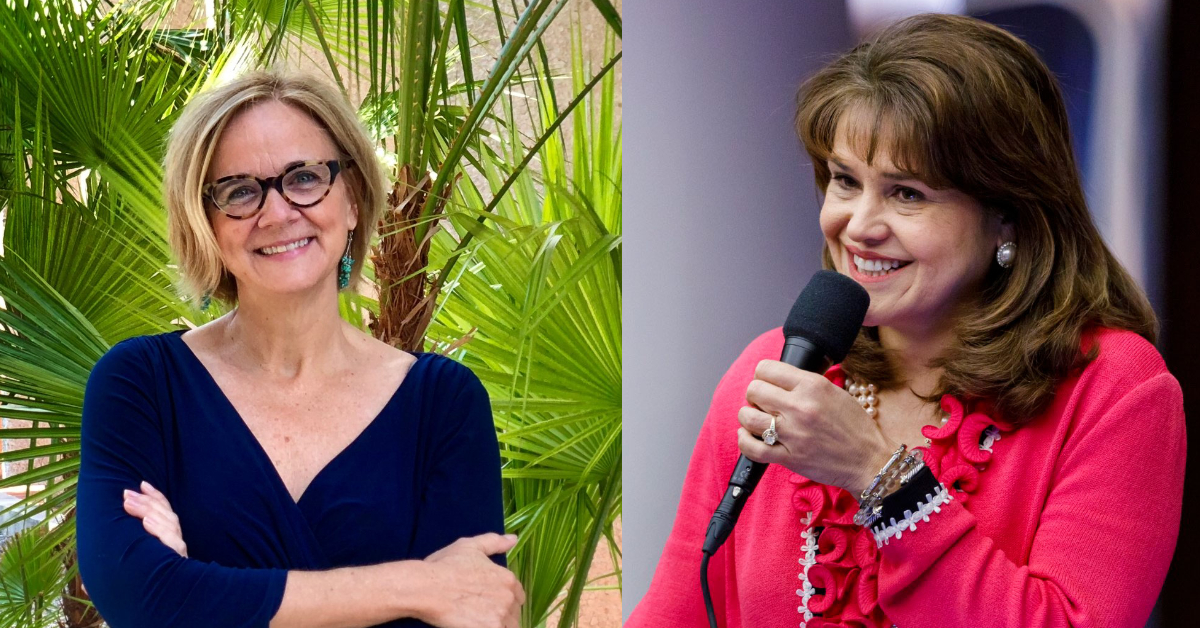 Taddeo's campaign has largely denied that she plans to drop her campaign for Governor.
Less than a week into her candidacy for Congress, Democratic Miami-Dade County Commissioner Eileen Higgins has decided to stay where she is for now and back a potential congressional run by state Sen. Annette Taddeo.
In a statement Wednesday, Higgins said she'd gotten word that Taddeo, a 2022 candidate for Florida Governor, will soon announce plans to instead challenge Republican U.S. Rep. María Elvira Salazar in Florida's 27th Congressional District.
Rather than run against Taddeo, Higgins said she's stepping aside and will finish out the remainder of her Commission term.
"I am deeply honored to serve my community in elected office with a true focus on getting things done that give residents access to opportunity and improve their lives. This is why I was excited to announce a campaign for Congress because we need to fix the mess in Washington," she said in a text shared by Democratic consultant Christian Ulvert, a former chair of Taddeo's political committee.
"However, in the last day, I've heard that Sen. Annette Taddeo will run for Congressional District 27. Because I believe having a unified front is critical in taking this seat back, I have decided it's best to continue my service on the Miami-Dade County Commission as we have many important issues to tackle. I intend to stand behind a strong leader like Sen. Taddeo rather than force an unnecessary Primary."
Taddeo's campaign, so far, has largely denied there are plans for her to drop her gubernatorial campaign.
Asked about the potential shift, her campaign manager, Nick Merlino, told Florida Politics simply, "Annette Taddeo is running for Governor."
Higgins' announcement comes just six days after she launched a bid for CD 27, her first foray into federal politics. She narrowly won her Miami-Dade Commission seat representing District 5, which covers parts of Miami and Miami Beach, in a 2018 Special Election. Two years later, she secured a full, four-year term on the county dais by 5 percentage points.
Her decision to run for Congress put her on a collision course with Democratic Miami Commissioner Ken Russell, who initially filed to run against U.S. Sen. Marco Rubio before shifting his campaign to CD 27 early this month.
Russell said Wednesday that he has no intention of dropping out of the CD 27 race, but stressed a need for unity among Democrats.
"I'm running against María Elvira Salazar, and after launching my campaign a week and a half ago, I've gained the support of Mayors from across the state as well as City Commissioners. I've worked on municipal issues all over Florida and raised $200,000 in the last week. The support has been incredible," he told Florida Politics.
"As Democrats, our eyes on the prize should be the General Election, and unification is the only way we get there. We need to support each other as a party, and we need to build a slate statewide that is effective in holding onto and winning back as many seats as possible."
Asked whether he felt slighted by Higgins, who appears to have had no issue with challenging him in the Primary but pulled out after hearing of Taddeo's rumored entry, Russell refused to speak ill of his short-lived opponent.
"The whole reason I dropped out of the Senate race is because I refuse to attack another Democrat," he said. "If I were to try and be competitive at this point in that Primary, that's what I would have had to do, and I'm not going to do it. I supported Val Demings and I got into an open seat that does not have an experienced Democrat running, with a very vulnerable freshman GOP incumbent.
"Even in this past week, I've never said a negative word about another Democrat that may or may not enter the Primary, and I'm not going to start now. We have to work together, and it it's incumbent on party leadership to help organize these lines and get us working together."
Other candidates in the race include Angel Montalvo, an "unapologetically progressive" Democrat who is running a "100% grassroots" campaign; Republican Frank Polo, who filed to run in late January; and no-party candidate Ian Anthony Medina, who filed to run in July 2021 but has reported no campaign finance activity since.
Salazar, meanwhile, just had her best fundraising quarter since she assumed office last year. The former TV journalist raked in $690,000 between New Year's Day and March 31.