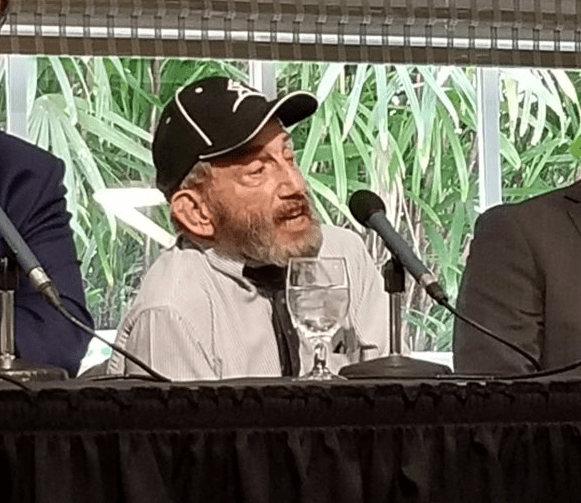 The independent also ran for the Senate seat in 2020.
Independent Robert Samuel Kaplan will once again challenge Sen. Joe Gruters for his Sarasota Senate District 22 seat.
In what will likely be his last run for public office, Kaplan said he wants to provide an alternative to voters. He plans to run as a fiscal constitutional conservative.
"Politicians should practice the Hippocratic oath, thou shall not harm," Kaplan said.
Kaplan this year considered a number of political options including challenging U.S. Sen. Marco Rubio, but the Venice resident ultimately felt his voice would be best heard beside Gruters at local debates.
For the moment, he remains the only candidate filed against Gruters, Chair of the Republican Party of Florida.
He spoke in a series of interviews with Florida Politics about concerns about the state of health care in Florida and about the treatment of seniors.
Kaplan realistically knows running against an incumbent and as an independent is a difficult way to win a seat in the Legislature.
But he said there's a need for a public advocate to speak out over the course of the campaign and in front of civic groups. He intends to fill that role, as he has in every election over the last decade.
He's run against Gruters before, challenging him in 2020. Before that, he ran for state House in south Sarasota County, first as a write-in candidate in a seat ultimately won by Republican Julio Gonzalez. He ran again as a no-party candidate on the ballot when the seat was open in 2018 and ultimately won by Republican James Buchanan. In between, Kaplan ran as a write-in candidate for U.S. Senate in 2016 against U.S. Sen. Marco Rubio.
He has run in the past on water quality, an issue still important to the activist. He's equally concerned this year about supply chains and challenges from inflation hitting everyday citizens within his district.