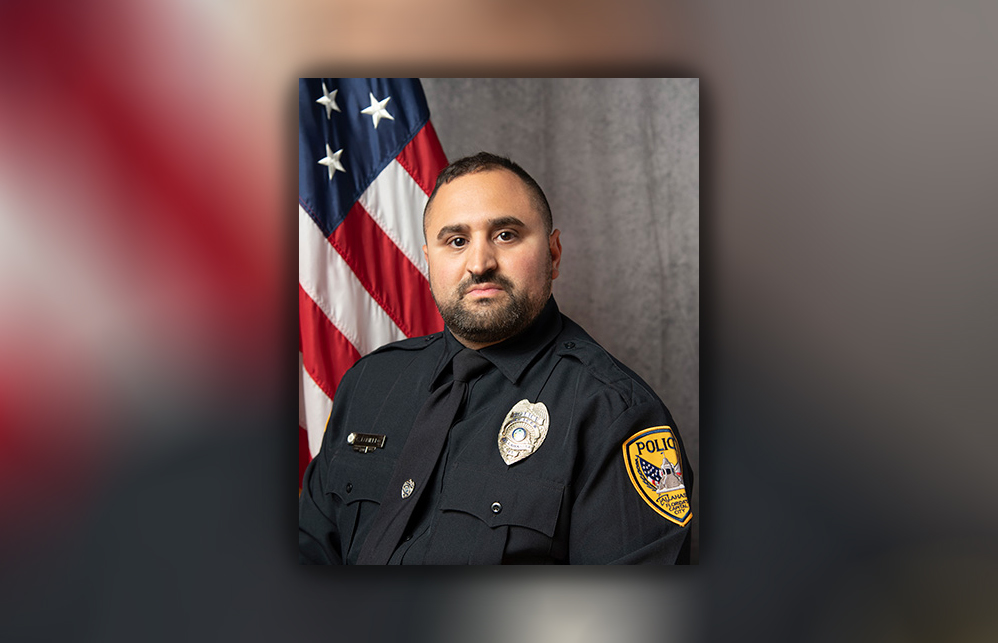 Flags will be at half-staff on Wednesday, the same day of his memorial service.
Gov. Ron DeSantis is ordering flags at half-staff for Tallahassee Police Department (TPD) Officer Christopher Fariello, who was killed on duty Wednesday.
Fariello died at the age of 34 when a fleeing homicide suspect hit his patrol car head-on. A service, proceeded by a funeral procession, will be held in his honor at the Donald L. Tucker Civic Center on Wednesday at 11 a.m.
It is standard practice for the Governor to order flags at half-staff for public officials, including law enforcement officers who die in the line of duty.
In 2012, Fariello graduated from Florida State University with a degree in criminology and began working for the Wilton Manors Police Department. He returned to Tallahassee in 2018 to work for TPD as a patrol officer.
"He will be remembered for his service and sacrifice for the people of Florida," DeSantis wrote in a memo addressed to state staff, Tallahassee Police Chief Lawrence Revell, Tallahassee Mayor John Dailey and Bill Proctor, Chairman of the Leon County Board of County Commissioners.
The Governor's memo orders the United States and Florida flags at half-staff at the State Capitol, Leon County Courthouse, Tallahassee Police Department and Tallahassee City Hall from sunrise to sunset on Wednesday.
"Officer Fariello's death is a stark reminder of the sacrifice the brave men and women of this department make every day," Revell said in a statement on Friday. "They put on their uniform and walk into the unknown to protect and serve this community. We are thankful for Officer Fariello's service. Please continue to keep his family and the entire department in your thoughts and prayers as we grieve this loss together."
As a member of TPD's Patrol Unit, Officer Fariello enjoyed a high level of engagement with the community.
The family has asked that, in lieu of sending flowers, members of the community donate to the Christopher Fariello Scholarship Fund for Law Enforcement.
On June 8, TPD experienced a devastating loss when Officer Christopher Fariello died in the line of duty. Officer Fariello started as a police officer trainee in 2018. He would go on to complete the academy and was sworn in as a full-time police officer on Jan. 11, 2019. pic.twitter.com/6ii664hs4V

— Tallahassee Police (@TallyPD) June 10, 2022