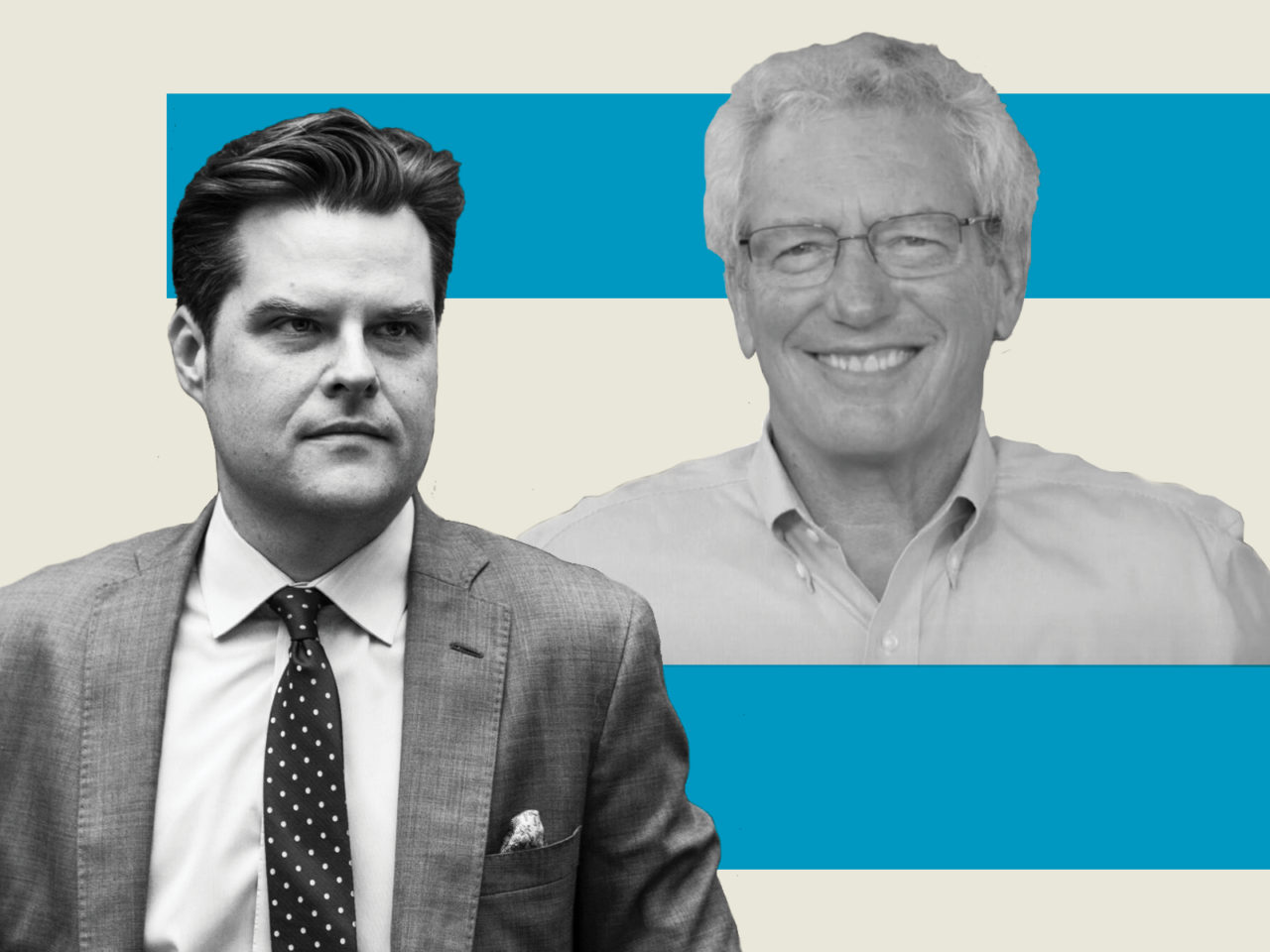 Have Mark Lombardo and the media convincted Gaetz in the court of public opinion?
U.S. Rep. Matt Gaetz is the most divisive member of Florida's congressional delegation and a top contender for the most controversial member of Congress nationwide.
The far Right is ride or die for the Panhandle Republican, whom former President Donald Trump once referred to as one of his "absolute warriors" in the U.S. House.
But an ongoing investigation into his extracurricular activities has tarnished his reputation among many center-right Republicans and even a handful in the MAGA crowd, who have questioned whether he can be an effective Representative with the specter of criminal charges over his shoulder.
The inquiry stems from his connections to former Seminole County Tax Collector Joel Greenberg, who has pleaded guilty to multiple federal charges, the most notable being sex trafficking of a minor.
Gaetz maintains he has not committed any crimes, and so far, no charges have been brought against him in the year-and-a-half since the allegations first went public.
Charges or not, challenger Mark Lombardo has attempted to turn the Primary Election for Florida's 1st Congressional District into an ersatz trial, with the Republican electorate serving as the jury.
Lombardo is a former U.S. Marine who became an early executive at FedEx in his post-service career. That granted him the largesse to finance his own campaign — early on, he pledged to spend $1 million from his personal fortune to oust the incumbent.
By all indications, he's making good on the promise. His campaign finance reports show $740,000 in candidate loans and $515,000 in campaign spending through Aug. 3. Media buy tracker AdImpact indicates most of that money has been spent running ads on TV, which jibes with the campaign's near-weekly news releases announcing new ads backed up by five-figure broadcast and cable buys in the district.
Lombardo's ads throw all innuendo to the wayside. In his first vid, Lombardo blasts Gaetz for hiring "pedophile Jeffrey Epstein's attorney to defend himself against sex trafficking" and says the three-term incumbent can "no longer get the job done" in Washington.
Some outside organizations have dipped their toes into the race, the most notable being The Lincoln Project, which aired ads highlighting sexist statements the Congressman made regarding abortion rights advocates and insinuating they were a symptom of deep-rooted misogyny.
Founded and steered by Republicans disillusioned by Trumpism, a deep-red district like CD 1 is perhaps the most fitting use case for The Lincoln Project, though there is a chance their anti-Trump reputation could do more to calcify Gaetz's base than peel away fence-sitters in a district where the former President earned landslide victories in both of his runs.
Gaetz is betting on it backfiring, claiming "voters in Northwest Florida know liberal propaganda when they see it."
Gaetz's national profile has allowed him to tap into loyal Trump donors, providing him with a war chest sizable enough to mute Lombardo's efforts. In July alone, Gaetz spent about $800,000, including $526,000 on ads. Cycle-to-date, he's pulled in $5.5 million from donors and, combined with leftover funds from the 2020 cycle, he's shelled out $6.5 million — more than Lombardo a dozen times over.
And Gaetz is used to scorched-earth Primaries — it was gloves-off in 2016, where he faced fellow state lawmaker Greg Evers. He depicted the longtime and respected Republican elected official as "clueless," twisting a 2011 statement on federal funding sequestration into an Aleppo moment. Gaetz won the seven-way Primary with 36% of the vote before drop-kicking a tomato can in the General Election. Gaetz said he was "crushed" and called Evers a longtime friend after his death in a 2017 car crash.
In 2018, Republican Cris Dosev employed the same strategy that Lombardo is running with this year. It did not resonate. Gaetz ran up the score a la 1990s Steve Spurrier. His 30-point margin of victory in 2018 more than doubled in 2020, when he captured 81% of the vote against two challengers.
The sex trafficking allegation is the only wild card in the 2022 race. Though Lombardo's provenance is fitting for a conservative district, his chances on Tuesday ultimately rely on whether his campaign's messaging and 18 months of negative media attention are enough to convict Gaetz in the court of public opinion.
It's likely not.