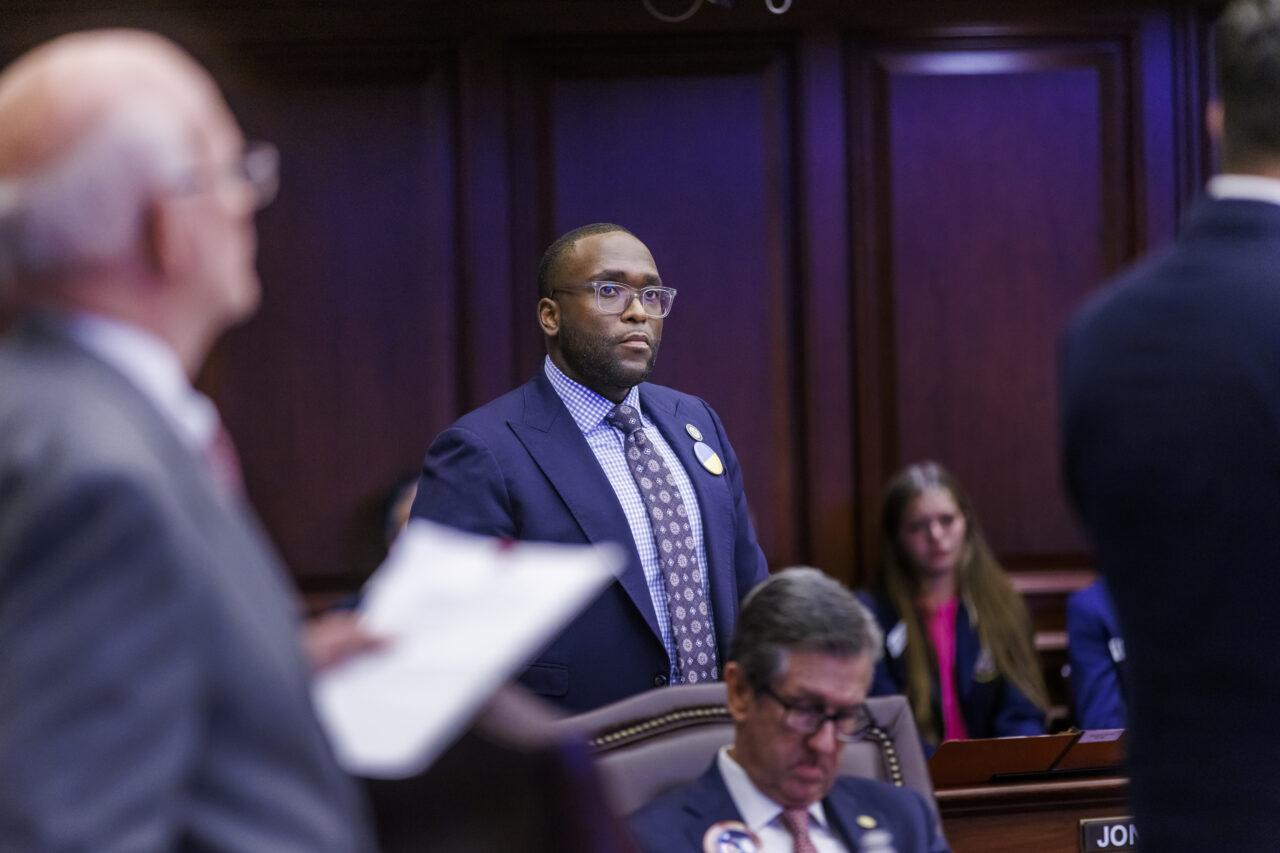 'Now more than ever, the people must know that those they trust to work on their behalf are doing just that.'
Fresh off of his emphatic re-election victory, Democratic Miami Gardens Sen. Shevrin Jones is launching a town hall tour across several cities in Senate District 34.
Jones' Office on Tuesday announced plans for the tour, which will run over the coming weeks and provide constituents and local leaders an opportunity to give feedback ahead of the next Legislative Session.
"Throughout my time in public service, my team and I have led with the principles of accessibility, transparency, and approachability, and this upcoming Legislative Session will be no different," Jones said in a statement.
"Now more than ever, the people must know that those they trust to work on their behalf are doing just that and are elevating the issues impacting their daily lives. I look forward to the upcoming town halls and encourage residents to attend to share their questions, concerns, and ideas as we work together to build stronger, healthier, safer communities for all."
The tour kicks off at 6 p.m. on Sept. 14 at the Town Hall in Surfside, where the June 2021 collapse of the Champlain Towers South condominium killed 98 people.
Other planned stops between then and the Nov. 8 General Election include the municipalities of Bay Harbor Islands, Bal Harbour Village, North Bay Village, Biscayne Park, Miami Beach, Miami Gardens, Miami Shores Village, North Miami, North Miami Beach, Opa-locka and the unincorporated neighborhoods of Biscayne Gardens and Liberty City.
Jones captured 68% of the vote in the Aug. 23 Primary Election, soundly defeating former Miami Gardens Councilman Erhabor Ighodaro and business consultant Pitchie "Peachy" Escarment to secure a second Senate term.
He faced no General Election opponents and, as such, secured re-election outright.
Since winning a seat in the chamber, he has worked across the aisle to pass measures like SB 236, which expanded aid eligibility for children with developmental delays in public schools, and several bills improving how the state treats some of its most underserved people.
He's also gone on the offensive in response to a push by GOP lawmakers to tighten voting strictures, limit classroom and workplace discussion of race, gender and sexuality, and advance a congressional redistricting plan that now faces legal challenges over the alleged erasure of Black-performing districts.
That includes his launch in February of Operation BlackOut, an initiative to boost vote-by-mail registration among minority progressives who are registered to vote but don't. He also was among the chief organizers of Stay Woke Go Vote, which among other things aims to draw attention to voting-related actions by Gov. Ron DeSantis and other Republicans.
Jones scored endorsements from a passel of elected leaders across the state, including U.S. Rep. Charlie Crist, Miami-Dade County Mayor Daniella Levine Cava, Miami Gardens Mayor Rodney Harris, Opa-locka Mayor Veronica Williams and groups like SAVE Action PAC, LGBTQ Victory Fund and the Florida chapter of the Service Employees International Union, among many others.