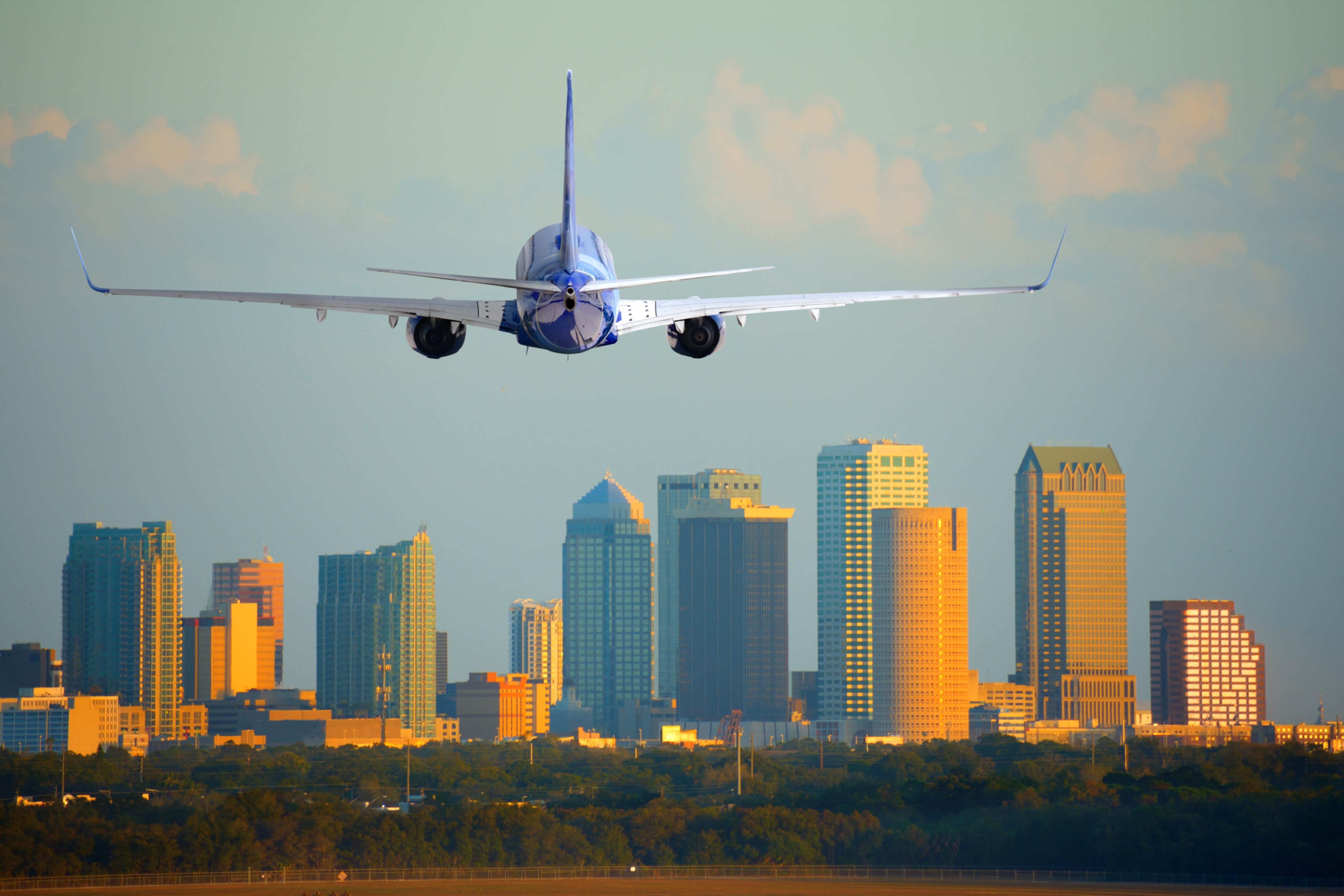 The airport will assess damage after the storm and coordinate reopening with local partners.
Tampa International Airport will remain closed until at least Thursday as Hurricane Ian pummels South West Florida, the airport announced Wednesday morning.
The airport is halting all commercial flights, but cargo and military aircraft may continue. Airport CEO Joe Lapano, alongside 120 employees, will ride out Hurricane Ian at the airport.
The airport announced it would be suspending all operations beginning at 5 p.m. Tuesday as the region prepped for impacts from Hurricane Ian.
The closure will allow airport personnel to prepare the facility, including by securing jet bridges, ground equipment and aircraft.
The airport, including the main terminal, airsides and parking garages will be closed to all visitors at that time.
The airport will assess damage after the storm as soon as it's safe to do so and will closely coordinate reopening with area partners, with an eye on roadway safety, facility readiness and staffing.
Airport passengers should check with their airlines for flight status updates.
The airport is not a designated storm shelter and does not have the resources to shelter individuals or their vehicles during the storm. A list of open shelters in Hillsborough County is available online.
Airport officials will be providing additional updates on their Twitter page.
Hurricane Ian rapidly intensified off Florida's Southwest coast Wednesday morning, gaining top winds of 155 mph, just shy of the most dangerous Category 5 status. Damaging winds and rain lashed the state's heavily populated Gulf Coast, with the Naples to Sarasota region at "highest risk" of a devastating storm surge.
U.S. Air Force hurricane hunters confirmed Ian gained strength over warm Gulf of Mexico water after battering Cuba, bringing down the country's electricity grid and leaving the entire island without power. Ian was centered about 65 miles (105 kilometers) west-southwest of Naples at 7 a.m., swirling toward the coast at 10 mph.
The Tampa Bay area is currently under a hurricane and storm surge warning, with winds expected to reach upwards of 100 miles per hour and storm surge that could exceed 5 feet.