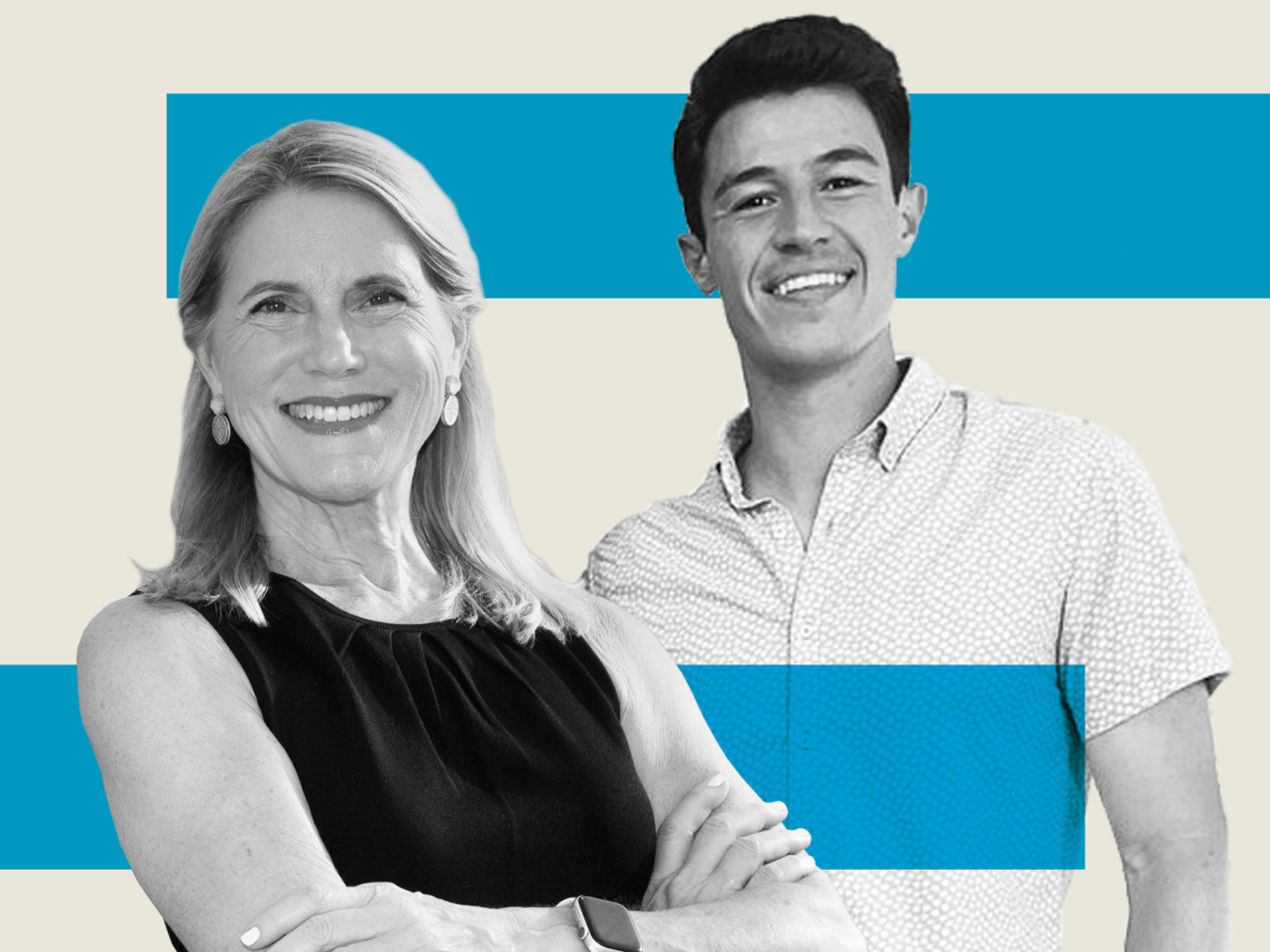 The self-described 'center-right' candidate last served in an elected role in the 1990s.
Republican political insider Vicki Lopez's return to campaigning for public office proved fruitful Tuesday, when she flipped the seat representing House District 113 red by defeating a millennial Democrat who led in polling ahead of Election Day.
With all 54 precincts reporting, all in-person voting counted and all mail-in votes tallied, Lopez had 51% of the 41,270 votes cast compared to 49% for lawyer A.J. D'Amico, a Republican-turned-Democrat who ran with a nod from current HD 113 Rep. Nick Duran.
Post-redistricting, HD 113 covers a central portion of Miami-Dade County, spanning all of Key Biscayne and parts of Coral Gables and Miami, including Virginia Key and PortMiami, one of the county's two top economic engines.
Lopez's victory reinforces how important it is to consider margins of error in polling. Survey data gathered less than a month from Election Day on behalf of D'Amico's camp showed him with a 5-point lead in the race. However, that lead fell within the poll's 5.2-percentage-point margin of error, placing the two candidates — both of whom had 33% name recognition among likely voters — in a statistical tie.
The race was largely free of animosity since each candidate won their Primary contests. The two even respectfully shared broadcast time last month to discuss issues concerning their potential constituents.
D'Amico is a member of the Cuban American Bar Association and a first-time candidate. But he was not without government experience. Prior to crossing over to the Democratic Party, he spent time working int eh office of former Republican U.S. Rep. Ileana Ros-Lehtinen and former state Sen. René García, who is now a County Commissioner and chair of the Miami-Dade GOP.
He ran on a platform prioritizing job creation, housing affordability, support for environmental sustainability, resilient infrastructure, firearm safety and education, LGBTQ+ rights and reversing Florida's recent ban on abortion after 15 weeks of pregnancy, which would return the state limit on pregnancy terminations to 24 weeks.
Lopez ran as a self-described "center-right candidate" who served on the Lee County Commission in the 1990s. She resigned from her post and was convicted of mail fraud. Former President Bill Clinton commuted her sentence, and a U.S. District Court vacated her conviction nearly 15 years later.
Lopez turned her negative experience into positive action. She worked as an advocate in state-appointed roles specializing in criminal justice reform, post-prison reentry and education under Gov. Jeb Bush, Charlie Crist and Rick Scott.
She also held several leadership roles with the Greater Miami Chamber of Commerce. Today, she owns and operates VLL Consulting, a government and public affairs firm.
Her platform prioritized increased public safety, supporting first responders and veterans, adding to affordable housing, improving education, protecting the environment, enhancing mental health services, boosting the economy, strengthening health care affordability, protecting the Second Amendment and standing with Gov. Ron DeSantis against federal mandates "that cripple supply lines, consumer good prices and a person's ability to earn a living."
Of note, while Lopez said she supports Florida's 15-week abortion ban, she said she would be open to adding exceptions for victims of rape, incest and human trafficking, which are not currently part of the law.
Since filing to run for state office in March, Lopez amassed more than $469,000 between her campaign account and political committee, Common Sense Government. That includes a $50,000 self-loan. She also benefited from more than $92,000 worth of in-kind aid from the Florida GOP.
While D'Amico had longer to fundraise — he launched his campaign in late November 2021 — he raised roughly 52% of what she did — $245,000 — and received about $43,000 worth of in-kind help from the Democratic Party.
Both candidates entered the final stretch of this election season with support from members of and organizations aligned with their parties.
In addition to Duran, D'Amico received nods from Miami-Dade Mayor Daniella Levine Cava, state Sens. Shevrin Jones, Jason Pizzo, Annette Taddeo and Victor Torres, Miami-Dade Commissioner Eileen Higgins, Miami-Dade Public Defender Carlos Martinez, former U.S. Reps. Charlie Crist and Donna Shalala, and former state Rep. Javier Fernandez.
Groups backing his bid included the AFL-CIO, Florida College Democrats, Florida Education Association, Florida State Fraternal Order of Police, Florida Association of Realtors, Latino Victory, Miami-Dade Young Democrats, SEIU Florida, United Teachers of Dade, Planned Parenthood, Florida Nurses Association and SAVE.
Lopez attracted support from prominent officials including U.S. Rep. Carlos Giménez, who preceded Levine Cava as County Mayor, Miami Mayor Francis Suarez, Coral Gables Mayor Vince Lago and Miami Commissioners Joe Carollo and Manolo Reyes.
She also carried endorsements from the Florida Hispanic Chamber of Commerce, Florida Chamber of Commerce, Associated Industries of Florida, Florida Medical Association, Chief Executive Officers of Management Companies and the South Florida Police Benevolent Association.
HD 113 leaned Democratic in recent elections, albeit gradually less so over time. In 2018, Democratic gubernatorial candidate Andrew Gillum secured HD 113 by 20 percentage points. Two years later, President Joe Biden won it by 12 points, according to an MCI Maps analysis.
D'Amico and Lopez both faced Primary opponents to secure the right to represent their respective parties in the General Election. D'Amico outpaced Biscayne Neighbors Association President Andrés Althabe with 68% of the vote. Lopez, meanwhile, knocked out entrepreneur and Venezuelan American Republican Alliance member Alberto Perosch with roughly the same share of support.