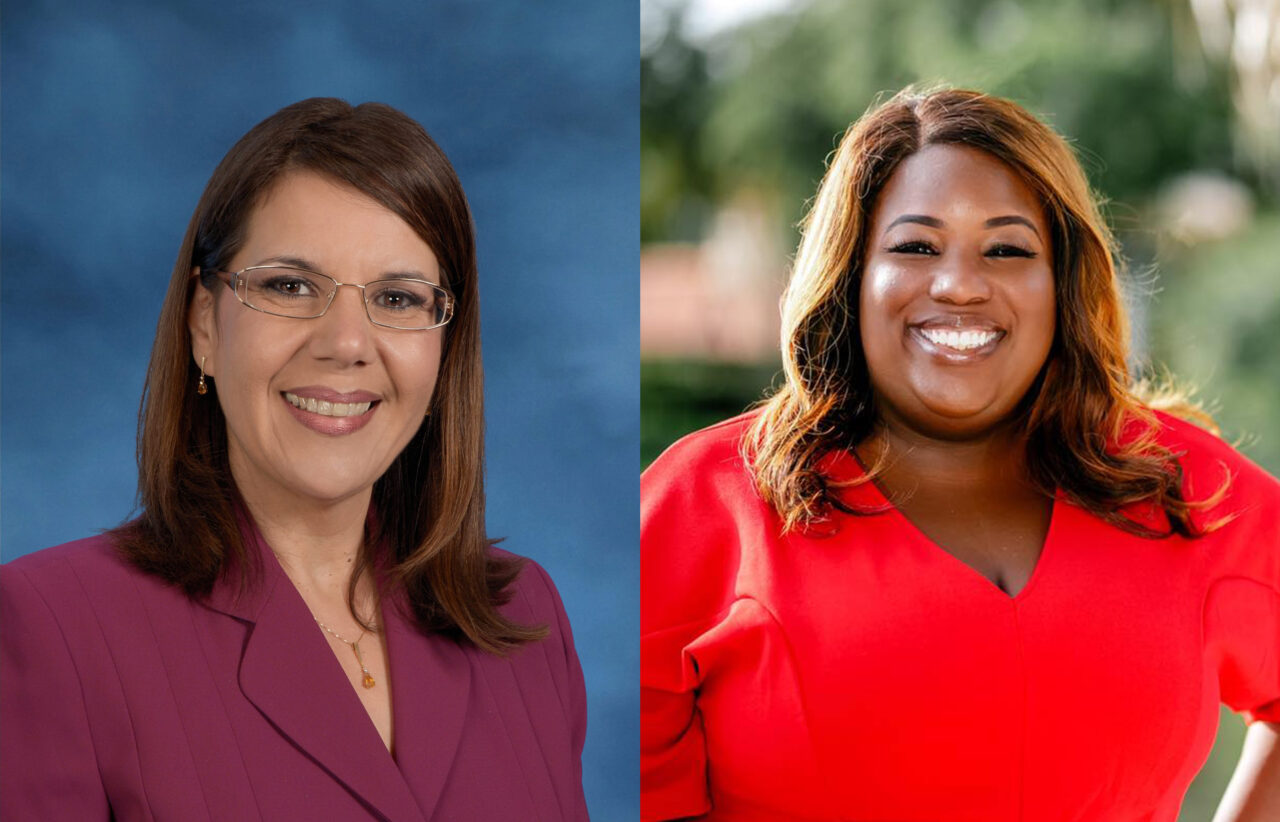 The two each represent deep-blue Tampa Bay districts.
Democratic Reps. Michele Rayner and Susan Valdes have cruised into re-election to their respective Tampa Bay House seats.
Rayner, who was first elected in 2020, took 82% of the vote from House District 62 in Pinellas County and 63% of the vote in Hillsborough County.
She faced Republican candidate, Jeremy Brown, who currently sits jail on charges from the Jan. 6, 2021 insurrection at the U.S. Capitol. Even if he was not imprisoned, the Republican would struggle to flip the deep-blue district, which saw 72% support for President Joe Biden in the 2020 election, and only 27% for Donald Trump. He managed to get 18% of the Pinellas County vote and 38% of the Hillsborough County vote.
As for Valdes, the two-term incumbent collected 57% of votes from House District 64. Her opponent, Republican Maura Cruz Lanz, mustered 43% of the vote. That's according to partial results. Her win also comes as no surprise, with the district supporting Biden 57% to Trump's 42%.
Valdes represents the current HD 62, which closely resembles the new HD 64 after redistricting. The district covers the Hillsborough County communities of West Tampa, Town 'N Country and Egypt Lake.
Rayner is across the Bay, representing House District 70, which received a little bit of a makeover from redistricting. New boundaries for the district, which is now HD 62, stretch across the Democratic stronghold of south St. Petersburg to east Tampa's Riverview.
Rayner won a competitive Democratic Primary for HD 62, beating former Rep. Wengay Newton for the nomination, collecting 53% of the vote to Newton's 35%. A civil rights lawyer, Rayner succeeded Newton for the South St. Petersburg district in 2020. Upon her initial election, she became the first openly gay woman of color to serve in the Legislature.
Valdes, who faced no Primary opponent, was first elected to the House in 2018. She previously served as a member of the Hillsborough County School Board, a role she held since 2004.
The advantage of the incumbents was shown in their substantial fundraising leads.
Rayner amassed $314,416 between her campaign and affiliated political committee, Progress for All, while her General Election opponent raised $44,450. Part of Rayner's substantial funding comes from her suspended congressional bid. She decided to end her candidacy due to a controversial redistricting plan, which turned Florida's 13th Congressional District from purple to a light shade of red.
Valdes collected $144,930 between her campaign and affiliated political committee, Meaningful Government for Florida PC. Her opponent, on the other hand, raised $16,326 along with an $11,000 loan.