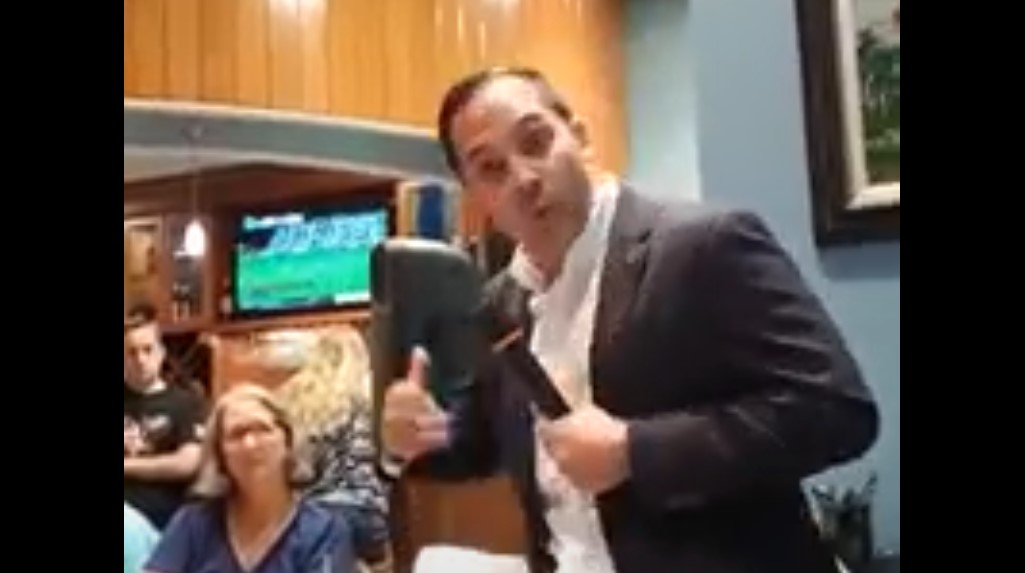 But can he twist enough arms to get a quorum in Sarasota on short notice?
Lake County Republican Party Chair Anthony Sabatini has barely held his post for a month, but he's already forced officials to hold a special meeting on a single item.
And he's bullying fellow Republicans to side with him or face embarrassment with an online mob.
The former state lawmaker petitioned Republican Party of Florida Chair Joe Gruters to hold a meeting later this month. With more than 30 co-signatories signed onto a letter, Gruters was required to schedule a meeting to vote on decrying Republican National Committee Chair Ronna McDaniel and formally opposing her re-election.
Gruters did schedule the meeting, at the Sarasota Fairgrounds at 9 a.m. on Jan. 20. But no action will be taken unless at least half of the 259 members of the Florida Republican Executive Committee show. Otherwise, there will be no quorum to act.
That has Sabatini threatening other members of the REC to show up or face public embarrassment.
"Gruters and others are doing everything they can to discourage people to go," Sabatini wrote in an email to members. "That's why they chose a Friday and skipped over other dates."
Gruters disputed the facts of the email. He said quarterly meetings for the REC always take place on Fridays, and for his part, he's encouraging people to come.
"I hope they have a quorum," he said. "Otherwise, we can have no meeting."
Gruters did set up the meeting in his hometown of Sarasota, but that was largely a matter of convenience, he said, because he had to book a venue on short notice.
Sabatini's email threatened members that he will publicize the attendance or lack thereof for REC members.
"We will hold a vote that day NO MATTER WHETHER WE HAVE A QUORUM OR NOT," the email reads. "Vote result will then be reported in and sent out out (sic) as the official vote of those are are (sic) present. We may have to vote outside the building which is fine."
But any vote of those outside a building without a quorum would only be recorded by those who do so and would not be part of any official record of the Republican Party, nor would the state pass along any information officially to the RNC.
"That's like saying 'a group of people' voted on something," Gruters said. "It would not be reflective of the Republican Party of Florida."
Gruters, notably, is running for RNC Treasurer and has been supportive of McDaniel. Still, he's not urging people to vote one way or the other on any resolution presented at the meeting.
No position taken by the party will have any direct bearing on the RNC election between McDaniel and challenger Harmeet Dhillon; to date, the party has taken no stance. That's obviously what Sabatini wants to be changed, and co-signatories on his petition include Leon County Republican Party Chair Evan Power, one of the candidates to succeed Gruters as State Chair.
But importantly, any position taken by the state party has no bearing on the national election anyway. National Committee members Peter Feaman and Kathleen King do have votes in that race but are free to elect whomever they choose.
And when asked, state party officials have made clear to REC members that attendance at the Sarasota meeting is not required; missing it will not count against members as an absence the same way as missing a quarterly meeting.
Sabatini has not responded to requests for comment. He even attacked REC members who told other members it was optional to attend the January meeting. For example, he scoured the Facebook page of Stafford Jones, the Chair of member relations for the RPOF, for a picture of him at Disney World with a cast member dressed as Mickey Mouse. He accused Stafford of "working to help Woke Disney keep political power."
Jones on Twitter said Sabatini "started attacking me after I stood up to him bullying members."
Sabatini has also continued attacking McDaniel with "Fire Ronna" tweets, while also supporting political unrest in Brazil and calling out all U.S. House Republicans who supported Kevin McCarthy for Speaker.
"They all caved," he tweeted.