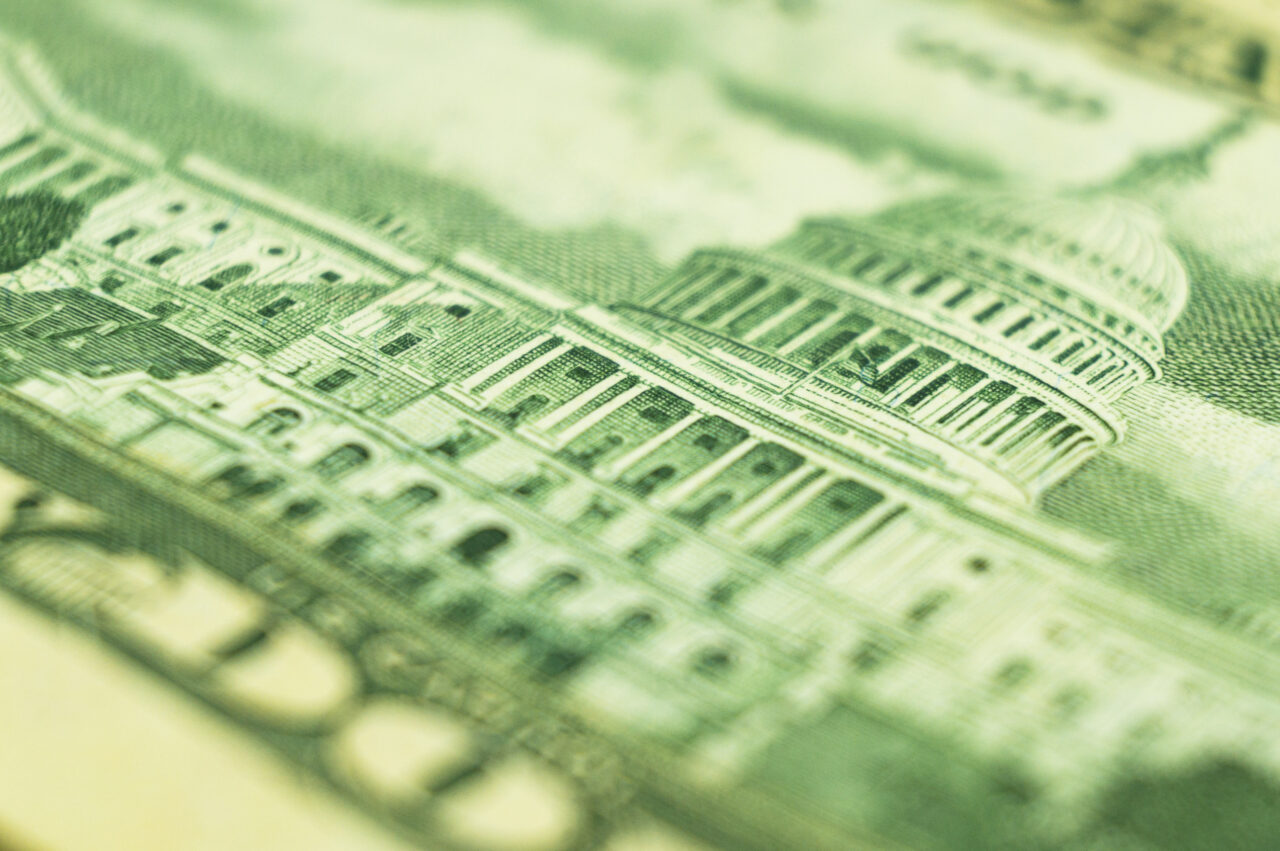 Abortion remains a hot topic in the 118th Congress.
Abortion dispute
With the House under Republican control for the first time in four years, opponents to abortion rights are moving to pass restrictions immediately.
This includes a "born alive" bill that would stop terminations when fetuses are delivered during abortion procedures.
Members of Florida's congressional delegation cheered the legislation, even as it faces resistance in the Democratic-controlled Senate.
"Scientists find the smallest proof and claim life in an uninhabitable environment, but somehow those who 'follow the science' can't call a fetus life," tweeted first-term Rep. Cory Mills, a Winter Park Republican. "I'm proud to vote YES on the Born Alive bill that guarantees lifesaving treatments for babies born alive after failed abortions."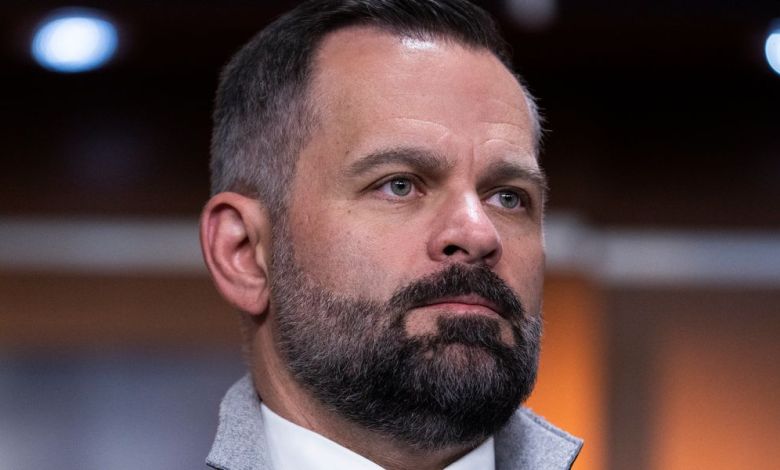 Such measures were long overdue for consideration, according to Rep. Bill Posey, while also supporting a resolution condemning attacks on anti-abortion organizations.
"It should be common sense to give babies who survive abortion a chance to live, and it really should be common sense to condemn and prosecute those who target pro-life groups and churches with threats and vandalism," the Rockledge Republican said.
"After years of fighting to pass this legislation and the lack of action from the (Joe) Biden Administration to protect these groups in the wake of the Dobbs decision leak, I am glad the new Republican majority acted today in a unified way to protect life."
The bill (HR 29) passed on a near-party vote of 220-210. Most Florida Republicans supported it, with all Democrats opposing it.
Longboat Key Republican Rep. Vern Buchanan did not vote.
Critics of the measure promised to fight against any measure to erode abortion rights. Rep. Lois Frankel, Chair of the Democratic Women's Caucus, labeled the measure as "extreme."
"One week into the new Congress and Republicans are again racing full steam ahead to criminalize abortion nationwide," the West Palm Beach Democrat said. "The House-passed Republican bills are misleading distractions from their extreme anti-abortion agenda that puts women in danger and punishes health care providers. Women, not politicians, should be in charge of their own personal decisions that impact their health, lives and futures. That means having access to health care, including abortion."
The dialogue prompted Rep. Frederica Wilson to share a deeply personal story about when she became pregnant shortly after her marriage in 1968 — and before Roe v. Wade legalized abortions in Florida in 1973.
Married and in her 20s, the Hollywood Democrat said all she wanted was to become a mother, but seven months into her pregnancy, the fetus died. State law, however, forbade terminating the pregnancy so she had to carry to term even as the disintegrating fetus threatened her own life.
"Abortions don't just apply to women who've decided they are not ready to have a child," Wilson said. "It affects women who are faced with medical emergencies," she said, fearful the legislation would bring back such life-threatening circumstances in modern times.
Meanwhile, other members plan to push further. Both Rep. Dan Webster, a Clermont Republican, and Posey want to end the use of abortion pills authorized in rule-making by the Food and Drug Administration, and each signed a letter urging such a change.
"In addition to killing her unborn baby, consuming mifepristone poses significant health risks for pregnant women," the letter states. "The FDA has sacrificed important safeguards against potential misuse and harm, jeopardizing the safety of patients."
Keys crisis
Sen. Marco Rubio is making a call for stricter enforcement of immigration law in the Florida Keys.
"I appreciate the professionalism and dedication of the U.S. Coast Guard. They, along with our local first responders, are doing their part, but they cannot do it alone," the Republican from Miami said. "The strain on local resources and communities is real, and it is only going to get worse unless the administration steps up to enforce the law."
The words were striking from Rubio, a longtime political leader from South Florida's Cuban American community, at a time when hundreds of migrants are arriving by boat on U.S. shores.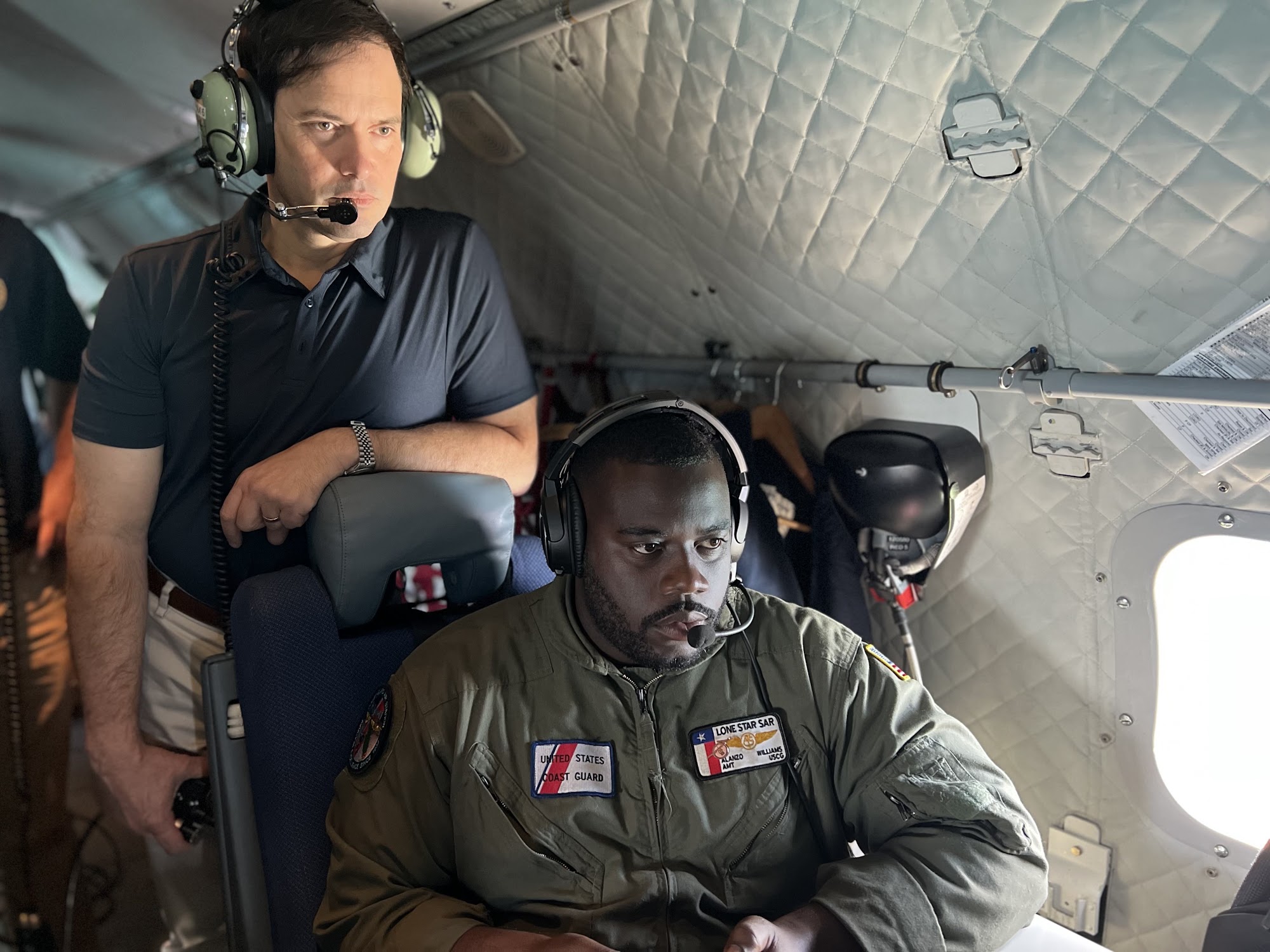 Rubio's office is reporting more than 1,100 Cubans and Haitians made landfall between Dec. 30 and Jan. 5. He recently visited the area of the Florida Keys where most landings occurred.
From 1995 until 2017, the "wet foot dry foot" policy automatically granted refugee status to Cuban migrants who reached dry land in the U.S. But former President Barack Obama ended that policy in his final days as President, and neither former President Donald Trump nor President Joe Biden has changed it.
Stricter enforcement thus means treating Cuban migrants the same as others arriving illegally in the country.
On Thursday, the Coast Guard sent 177 Cubans captured offshore back to Cuba.
Rubio's statement comes amid a conspicuously low-caliber response from Gov. Ron DeSantis, who activated the National Guard to address the increase in arrivals but has said nothing about what should happen to the individuals now in the U.S.
But to be sure, Rubio made clear he considers Biden at least partly responsible for the sudden exodus of Cubans and Haitians from their homelands thanks to lack of response to the regimes on those island nations.
And he said the consequences of poor border enforcement encourage more to seek U.S. shores.
"We are seeing the impact of the Biden Administration's failed immigration policies across the country, including here in the Keys," Rubio said.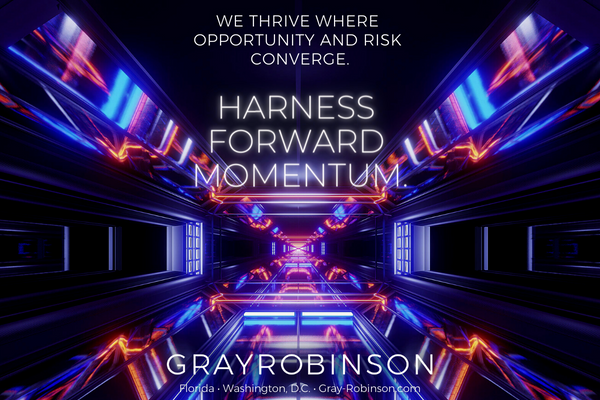 Border problems
Sen. Rick Scott is echoing those sentiments in a call to Homeland Security Secretary Alejandro Mayorkas.
Scott says he was joined on the call by Monroe County Sheriff Rick Ramsay, who relayed local resources had been exhausted by the arrivals.
"President Joe Biden has brought the crisis he created on our southern border to Florida's front door," he said. "With U.S. Customs and Border Protection reporting a 400% increase in migrant encounters in South Florida since October 2022, and recent mass arrivals of hundreds of migrants in the Florida Keys and the islands making up Dry Tortugas National Park, Monroe County Sheriff Rick Ramsay and I spoke with Coast Guard Admiral Linda Fagan and Department of Homeland Security Secretary Alejandro Mayorkas to press for answers and resources to address the migrant crisis confronting the Keys."
While neither Senator openly called for deportation of the migrants back to Cuba or Haiti, both classified border security as a central problem.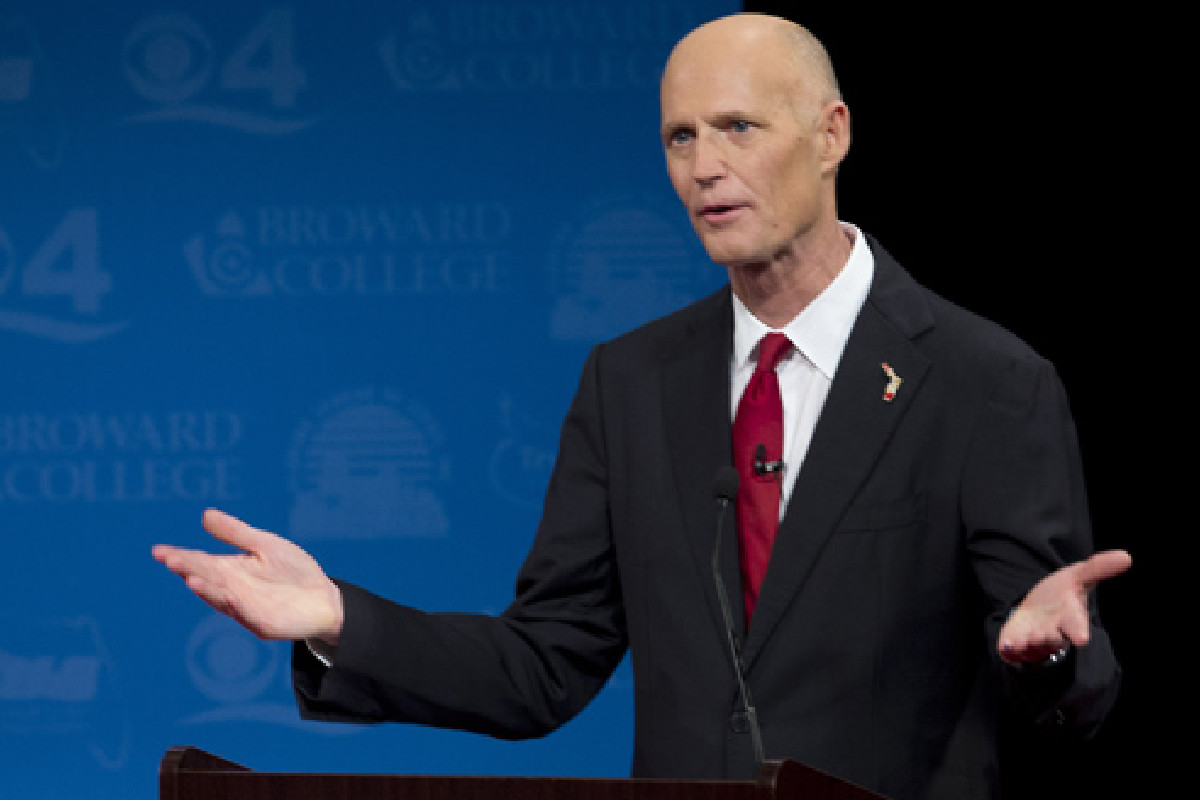 Scott also raised the specter of problems at the Mexican border, including an influx of drugs, though those arriving in the Keys appear to be seeking refuge from political unrest.
"Florida families are already dealing with a massive increase in deadly fentanyl coming over the border and into our communities and it is unacceptable that folks in the Sunshine State are now facing yet another devastating consequence of President Biden's commitment to keep America wide-open to illegal migration," Scott said.
"It's clear we need answers and action now and I sincerely hope Secretary Mayorkas will go to the Keys to hear from local officials and tell us exactly how he is going to help and ultimately stop illegal immigration from continuing to hurt Florida's communities."
Scott said he will visit the Keys himself soon.
Refugee caps
But South Florida's congressional Republicans are notably focusing more on changes from the Biden administration limiting how many individuals can receive asylum.
Reps. Mario Díaz-Balart, Carlos Giménez and María Elvira Salazar sent a joint letter to Mayorkas seeking questions about a cap in place as of Jan. 5 on how many migrants from Cuba, Haiti, Nicaragua and Venezuela will be granted work visas each month.
The administration said it would raise the cap to 30,000 individuals per month from those four countries.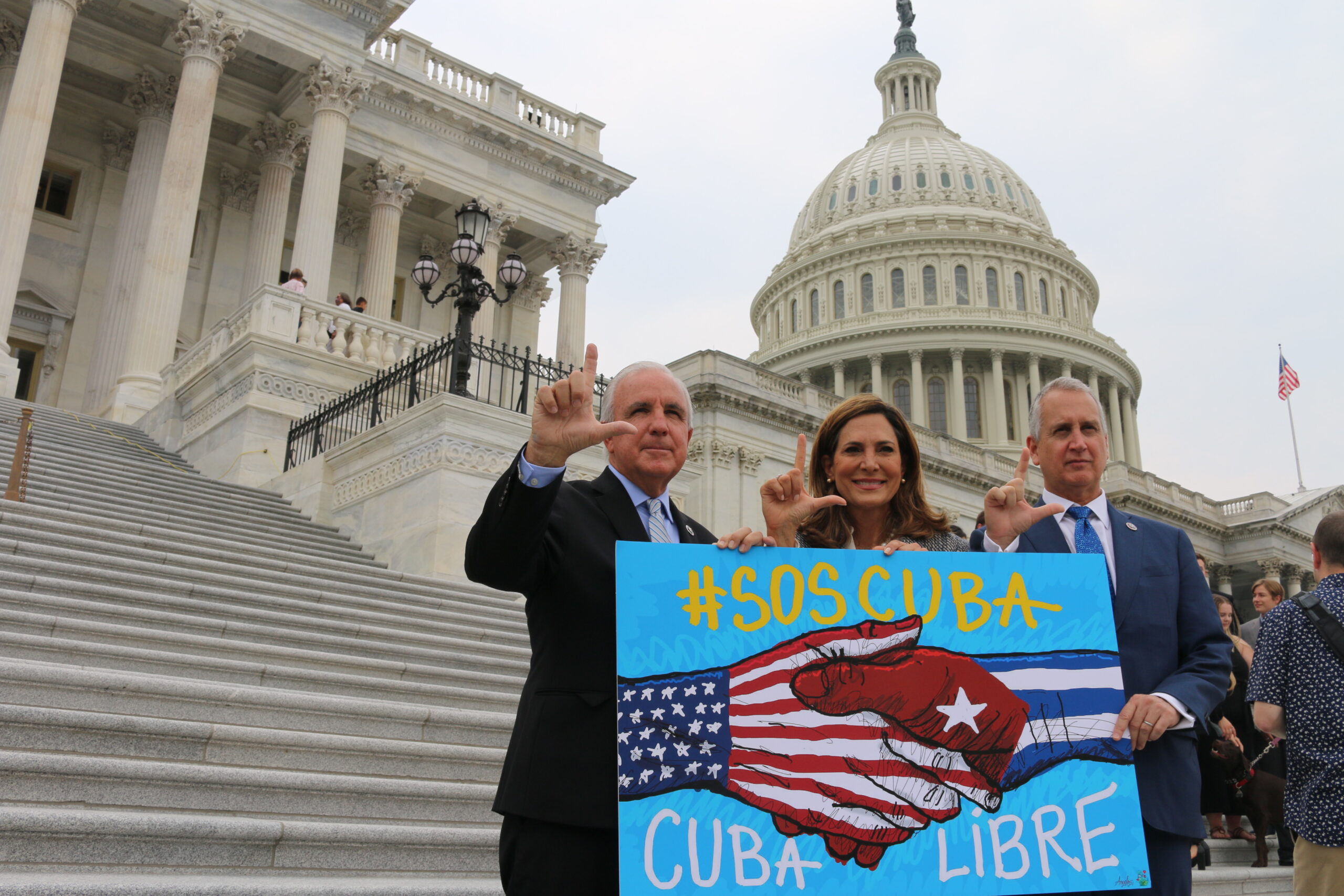 "We are concerned by the Biden administration's abrupt and seemingly arbitrary changes to immigration policy and their ramifications for Cuban, Haitian, Nicaraguan and Venezuelan nationals seeking U.S. entry," the letter states. "Accordingly, within all applicable rules and regulations, we request information on the anticipated effects of these changes, the manner of their implementation, and the public policy rationale for the changes."
The letter asked why only nationals from those countries faced a cap, whether it applied to those intercepted at sea, and what happens after reaching the monthly cap.
"Once the monthly cap is achieved, how will the rest of those arriving from Cuba, Haiti, Nicaragua and Venezuela be addressed?" the letter asks. "Will this encourage them to stay at the border until the next month?"
The message cites concern for the fate of refugees fleeing political unrest in those countries.
"These changes to U.S. immigration policy raise numerous concerns and unanswered questions regarding the ramifications for those seeking U.S. entry from Cuba, Haiti, Nicaragua and Venezuela, as well as our national security," the letter closes.
First steps
The call of the floor has already lured half of Florida's first-termers to give inaugural speeches in Congress.
Rep. Aaron Bean became the latest with an enthusiastic "good morning" Thursday.
The Fernandina Beach Republican described himself as "one of the new guys" before laying out his view on the nation's greatest social problems.
To watch Bean's speech, please click on the image below:
"I'm keenly aware, our country, our nation has challenges — lots of them," he said. "The border and our growing deficit are just the tip of the iceberg. And so, to all the members here, I look forward to working with you tackling these challenges and making America more secure, safer and stronger."
The day before, Rep. Maxwell Frost uttered his first words on the Congressional Record as a member during debate about a resolution condemning attacks on pro-life facilities. The Orlando Democrat opposed the measure.
"What's really shameful is the fact that my Democratic colleagues and I are willing to both say we condemn all violence and also put it on paper, but with my colleagues on the other side of the aisle, all we hear is talk," the 25-year-old said on the floor. "They are not willing to condemn all violence in this resolution. It's a one-sided resolution meant to fan the flames of anti-abortion and anti-freedom sentiment in this country."
Meanwhile, Rep. Anna Paulina Luna managed to be the first to the mic a week prior, when she gave a speech nominating Rep. Byron Donalds as an alternative for House Speaker.
Voice on commerce
The longest standing committee in the House has another Florida member. The GOP Steering Committee named Rep. Kat Cammack to the House Energy and Commerce Committee.
"As the Gator Nation's representative in Congress, we've worked hard over the last two years to focus on the very important issues addressed by this committee, including increasing access to high-speed, reliable and affordable internet access; strengthening our grid security; fighting back against the opioid crisis and holding Big Tech accountable," the Gainesville Republican said.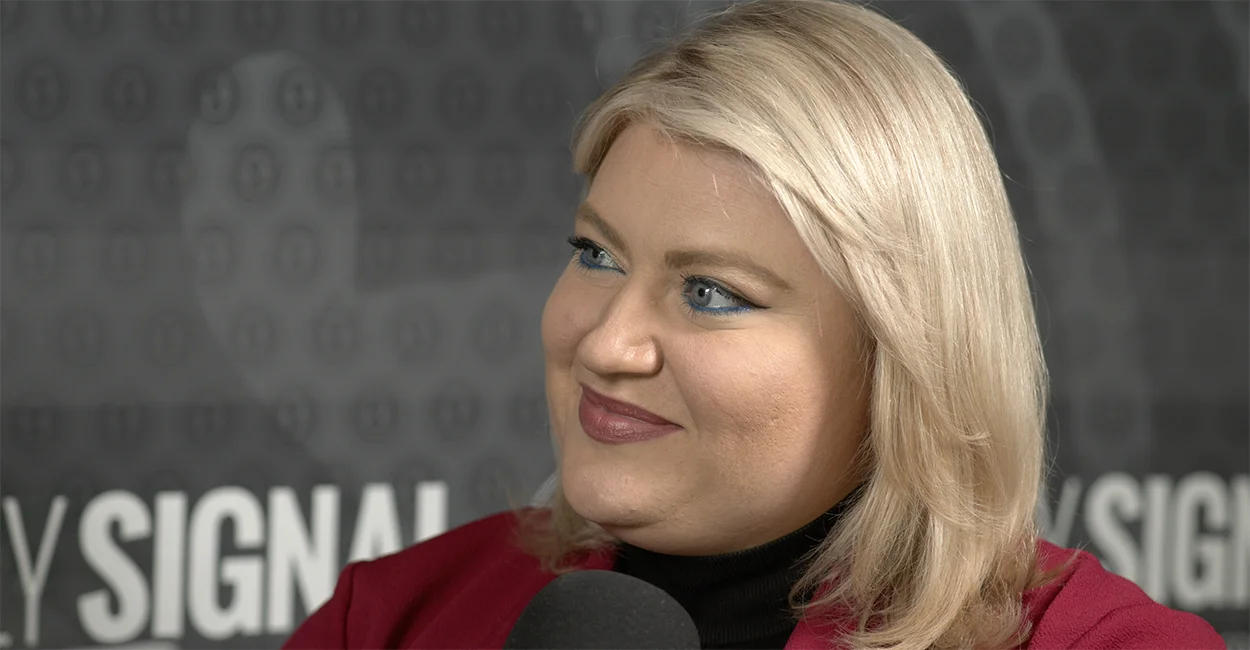 Rep. Cathy McMorris Rodgers, the committee's new Chair, promised a focus on free speech, innovation and individual freedom, all matters Cammack has spoken out about in part through her involvement with the Congressional Campus Free Speech Caucus. Of course, the committee has a broad scope touching on a wide number of topics.
"The Energy & Commerce Committee is responsible for nearly 80% of the bills passed through the House of Representatives and I'm looking forward to having a direct role in and front row seat to the policies that matter to Florida's 3rd Congressional District," Cammack said. "I'm grateful to Chair McMorris Rodgers and the 3rd Committee for entrusting me with this important responsibility, and I look forward to working with the Committee as we get to work during the 118th Congress."
War on drugs
It's time to bring in the tanks on the war on drugs, according to Rep. Michael Waltz, The St. Augustine Beach Republican introduced legislation in the House that would authorize the use of force against Mexican narcotics cartels.
"The situation at our southern border has become untenable for our law enforcement personnel largely due to the activities spurred by the heavily armed and well financed Sinaloa and Jalisco cartels," Waltz said. "It's time to go on offense. Not only are these paramilitary transnational criminal organizations responsible for killing an unprecedented number of Americans but are actively undermining our sovereignty by destabilizing our border and waging war against U.S. law enforcement and the Mexican military."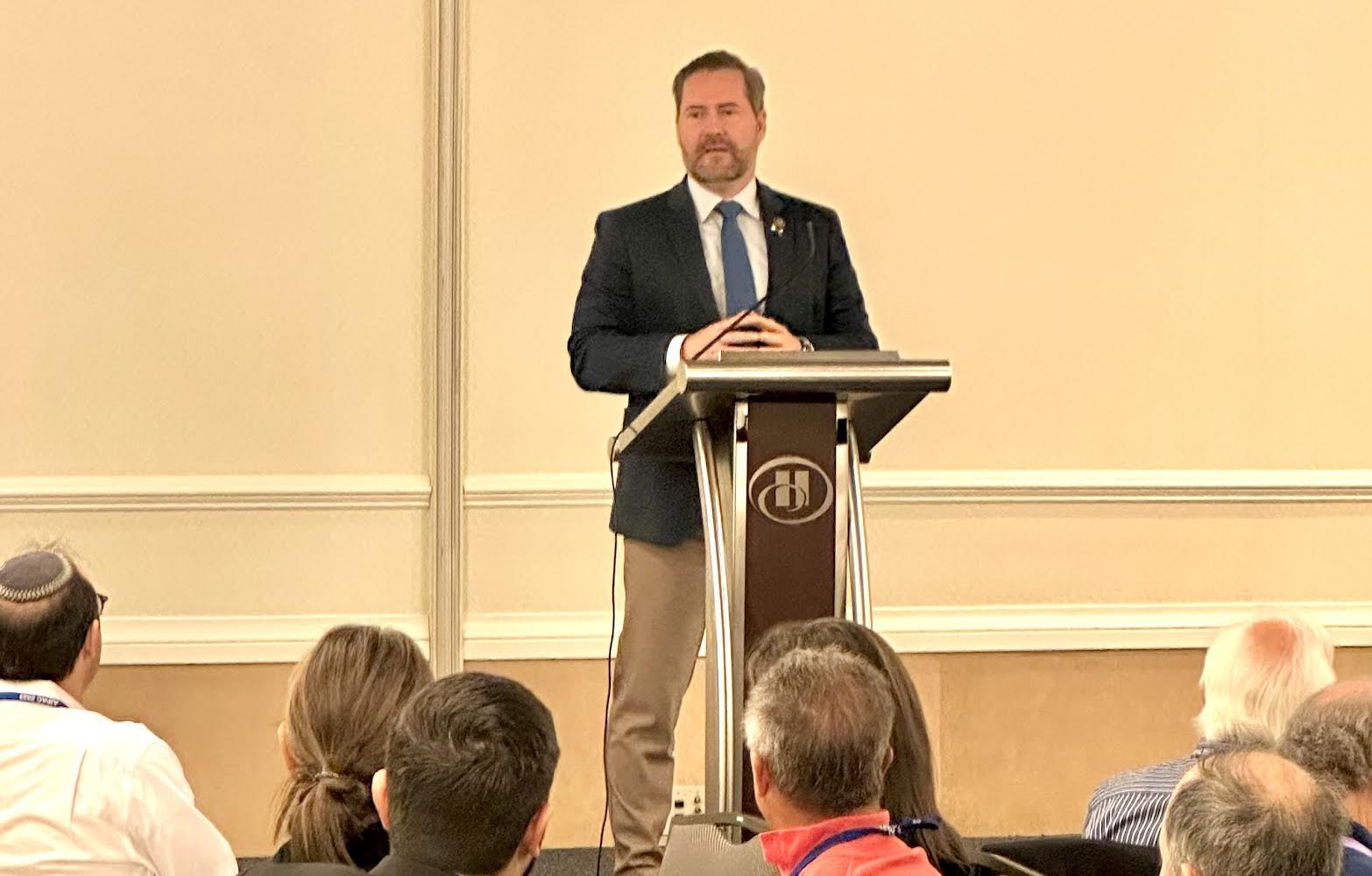 He also said a fentanyl crisis needs to be treated as a national security crisis destabilizing the Western Hemisphere, killing 100,000 Americans through overdoses.
"An (Authorization for Use of Military Force) would give the President sophisticated military cyber, intelligence, and surveillance resources to disrupt cartel operations that are endangering Americans," Waltz said. "The U.S. was successful in assisting the Colombian government dismantle cartels in the 1990s and must do the same now."
West Tampa investment
A grant worth $1 million will go to a new African American Arts and Cultural Center in West Tampa. Rep. Kathy Castor on Friday morning announced the community priority grant, earmarked by Congress in a budget passed in December.
Castor held a ceremony alongside Hillsborough County Commissioner Gwen Myers.
The center is intended as a multidisciplinary space for arts experiences, educational enhancement and community engagement. Officials also believe it will spur economic development in the region.
Space on apps
As he starts his second term, Rep. Scott Franklin can now call himself an appropriator.
The Lakeland Republican was named to the House Appropriations Committee, putting him in a key role deciding spending by Congress.
"I'm honored to serve on this integral committee to help restore regular order and fiscal responsibility to our legislative process," Franklin said. "The 'power of the purse' is the primary authority granted to the House of Representatives under the Constitution, which states 'No money shall be drawn from the treasury, but in consequence of appropriations made by law. …' I will work tirelessly to ensure taxpayers' hard-earned money is used responsibly and our military has the necessary resources to defend our nation."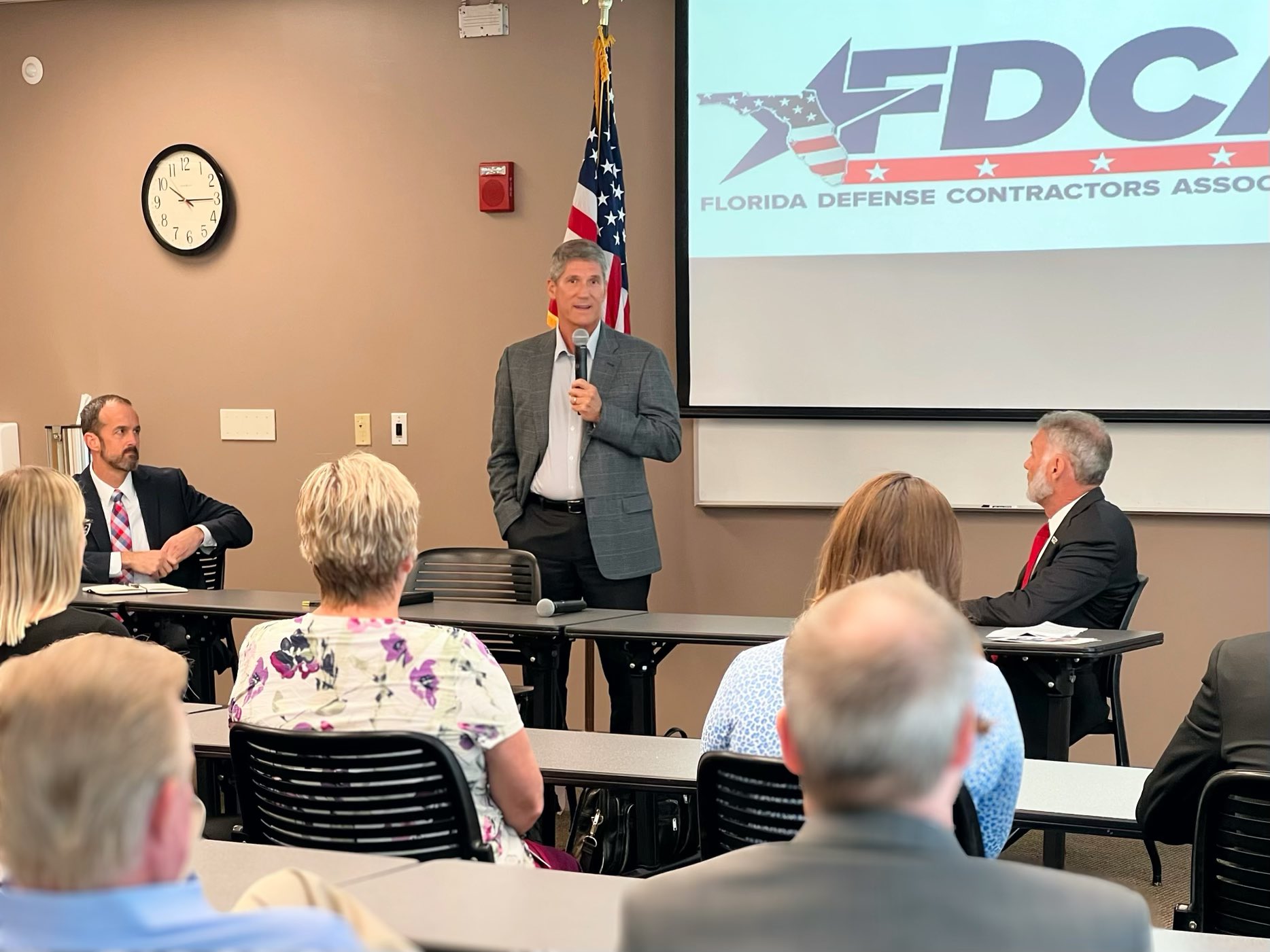 He promised the role will be as much a safeguard against waste as an advocate for properly sending money out.
"What we don't spend money on is as important as what we do spend money on," he said. "I thank our GOP leadership, steering committee members and Chairwoman Kay Granger for this opportunity to serve the 18th District of Florida and our nation in this capacity."
Reinstate cadets
The Department of Defense has rescinded its mandate for COVID-19 vaccines. Now, Rep. Greg Steube is arguing the military must go a step further and reinstate those kicked out of its academies.
Specifically, the Sarasota Republican penned a letter to Coast Guard Admiral Linda Fagan on behalf of cadets drummed out of the U.S. Coast Guard Academy (USCGA) for refusing vaccines.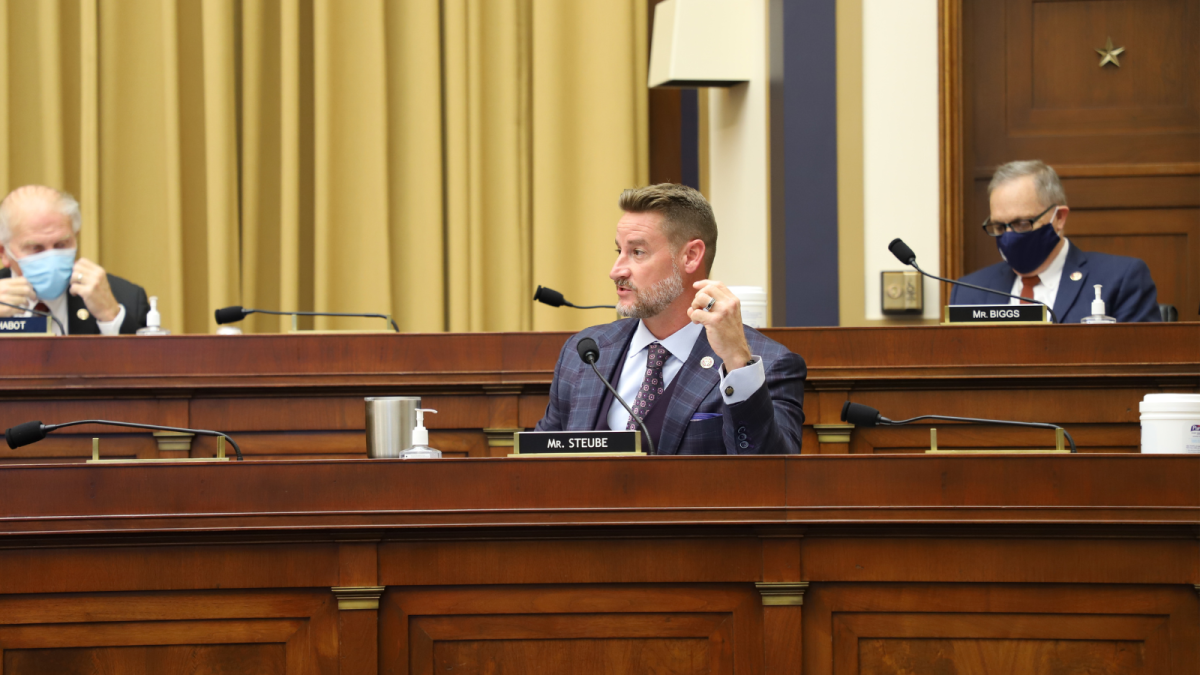 "I urge you to do the right thing and bring these willing young men and women back to the Academy and to the service to which they have pledged their best efforts," Steube wrote. "I understand that the Air Force Academy, the Naval Academy, the Merchant Marine Academy and West Point allowed cadets or midshipmen to continue their studies at their academies during the Fall of 2022 and continue to do so, despite those cadets being unvaccinated due to religious objections. There appears to be no reason the Coast Guard Academy cadets should be treated differently.
"Can you provide an assurance that going forward no cadets will be dismissed from the USCGA, denied a commission, prohibited from graduating, or otherwise discriminated against based upon their COVID-19 vaccination status? What are your intentions with individuals who were reprimanded, discharged, or penalized for refusing the COVID-19 vaccine or filing a religious exception? Will you work toward restoring both the readiness and the reputation of the USCGA?"
Forwarding address
Nearly four months after Hurricane Ian made landfall in Lee County, Donalds said the mail is still delayed. He sent a letter to Postmaster General Louis DeJoy seeking greater information on the state of the U.S. Postal Service (USPS) in Fort Myers Beach, Sanibel Island, Pine Island and Matlacha.
"As a collective community, we lived through and experienced the tragic devastation caused by the historic storm," the Naples Republican said. "FL-19 was pummeled by the eye of Hurricane Ian, and most of Florida subsequently experienced destructive ripple-effects."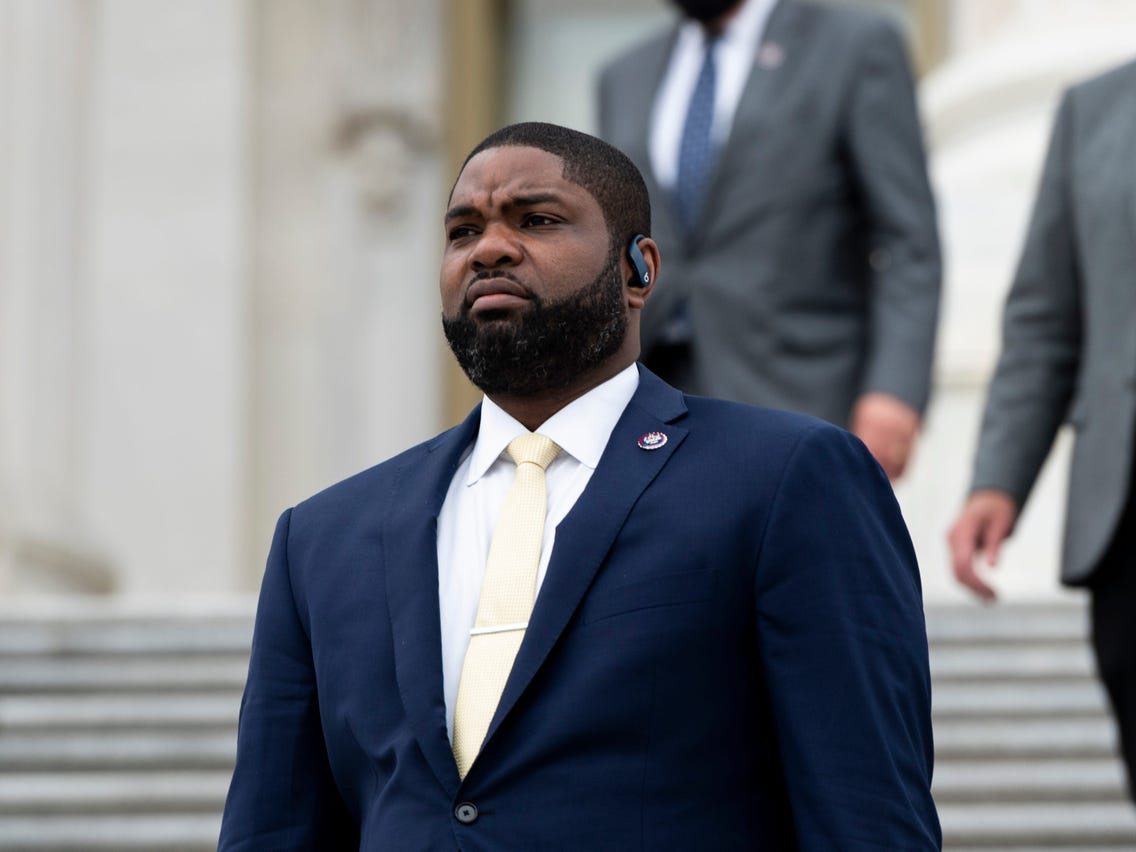 Donalds said he understands patience is required to restore service in full, but said it has been more than 100 days and constituents need their mail. Many impacted by the storm are sending important documents regarding insurance and recovery.
"Bridges in the area have been reconstructed in record-breaking time, and the overall restoration of our community has rapidly progressed. However, there is still much work to be done," he said.
"An immediate concern for my office, on behalf of my constituents, is the creation of a more efficient mail delivery system in the hurricane-affected areas of USPS District 2. The expedited establishment of a USPS pickup site in close proximity to the impacted areas of USPS District 2 and the quick deployment of multiple postal drop boxes would greatly alleviate my constituents' ongoing postal hardships."
Oily
Rep. Jared Moskowitz joined House Republicans to support a ban on the U.S. selling oil from its strategic reserves to China.
Legislation (HR 22) passed the chamber on a largely bipartisan 331-97 vote.
"It's shocking to learn that China and our other foreign adversaries were able to buy oil from the Strategic Petroleum Reserve," the Parkland Democrat said. "The passage of the China only ban is a first step, but we must take broader steps to ban all foreign adversaries from tapping into the SPR. I will always vote to support American interest."
He noted such sales occurred both under Biden and Trump.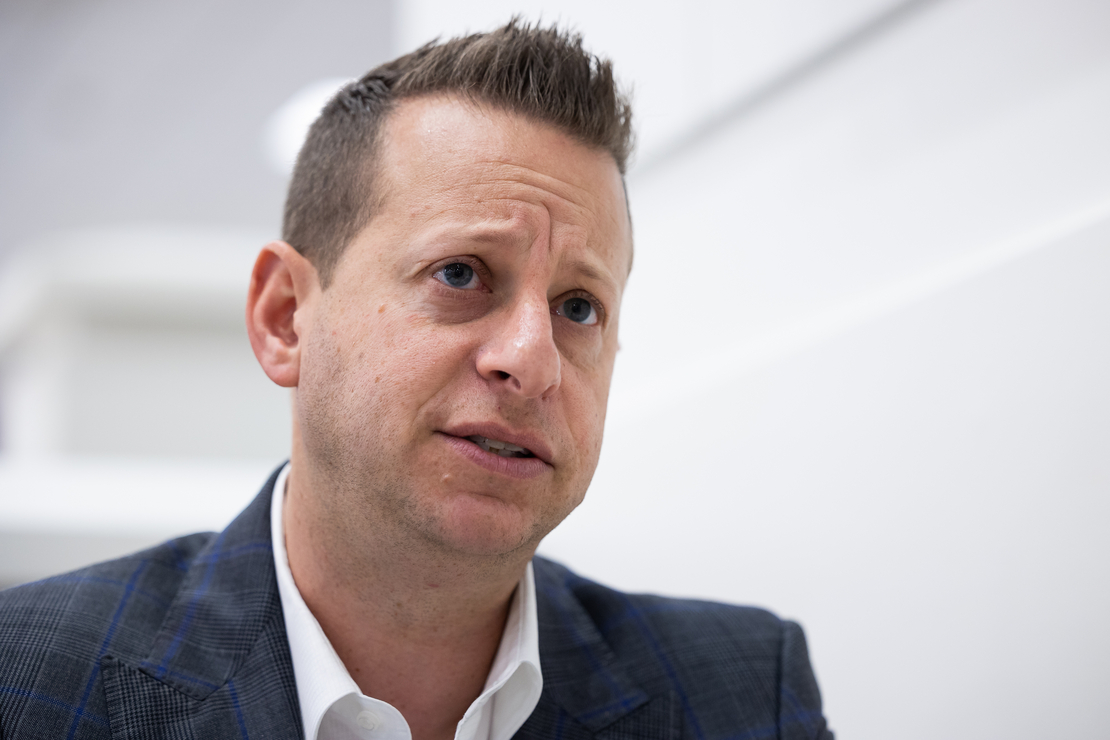 The first-term lawmaker followed up on the measure in calling for similar legislative bans of oil sales to North Korea, Russia and Iran.
Congress banned any sale of U.S. oil overseas during an energy crisis in the 1970s but has since eased restrictions. The Energy Department in 2015 started accepting bids from around the globe, including from Chinese government-owned entities.
Most of Florida's congressional delegation supported the ban on sales to China, including all Republicans and half the state's Democrats. Opposing the legislation were Reps. Sheila Cherfilus McCormick, Frankel, Frost and Wilson.
On this day
Jan. 13, 1966 — "The long fight to appoint the first African American Cabinet Secretary" via Time — President Lyndon B. Johnson appointed Robert C. Weaver the Secretary of the newly created Department of Housing and Urban Development, making him the first African American member of the Cabinet. Born in 1907 and raised in segregated Washington, he earned three degrees at Harvard, including a doctorate in economics. After completing his education, Weaver joined President Franklin Roosevelt's New Deal administration. In the years that followed, he held a variety of positions relating to employment and housing discrimination and was a prominent leader of what was popularly known as "The Black Cabinet."
Jan. 13, 2021 — "Donald Trump impeached for 'incitement' of mob attack on U.S. Capitol" via Florida Politics — The House of Representatives impeached Trump a second time, this time on a charge of inciting insurrection, a week before he is supposed to leave office. Trump is the first American President to be impeached twice. House Speaker Nancy Pelosi announced a final vote tally of 232 for impeachment and 197 against, though a motion for reconsideration was placed on the table. The "yea" votes included 10 Republicans, the most members of the House of Representatives to ever vote against a President of their own party.
___
Delegation is published by Peter Schorsch and compiled by Jacob Ogles, edited and assembled by Phil Ammann and Ryan Nicol.