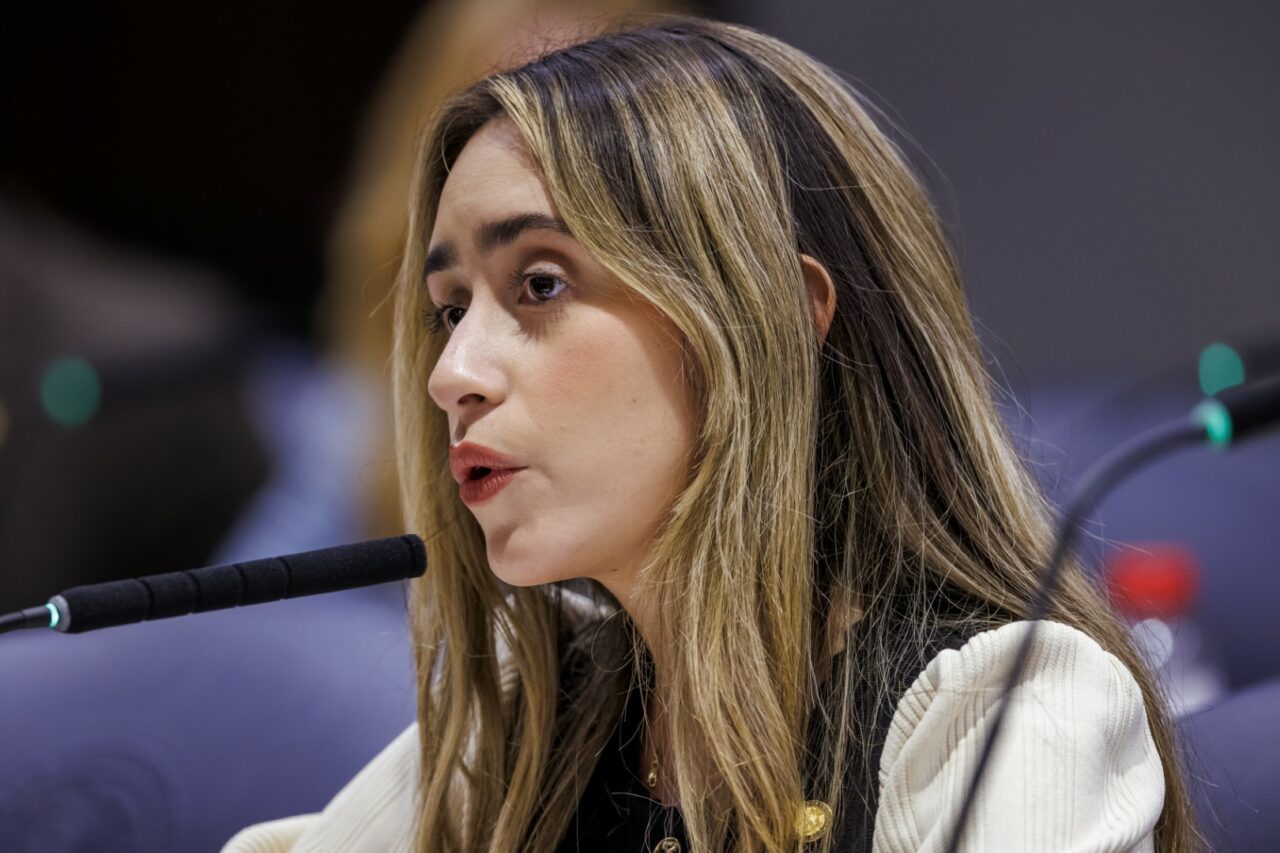 'I believe this is the right move for my community and for Florida.'
Gov. Ron DeSantis' push to take control of a special district governing Walt Disney World has the support of a state Representative voters there elected in November.
Republican Rep. Carolina Amesty said Florida is making the "right move" by assuming jurisdiction over the Reedy Creek Improvement District, since the plan promises to eliminate preferential treatment the entertainment giant has enjoyed for decades and wouldn't saddle local governments with related costs.
"The entire Disney complex has played a critical role in our state's economic success, but size and success should never be used as an excuse to provide any company with special exemptions from rules and regulations that all other Florida corporations are obligated to follow," she said in a statement.
"I believe that all Florida corporations should be treated equally, and I support Gov. DeSantis' latest initiative to bring the Reedy Creek special governing district under state jurisdiction."
Lawmakers voted to abolish Reedy Creek during a Special Session last year through two bills. The move came shortly after Disney's then-CEO, Bob Chapek, decried the Florida Legislature's passage of the Parental Rights in Education Law, which severely restricts instruction on gender identity and sexual preference in public school classrooms. Critics labeled the measure "Don't Say Gay" for its potential chilling effect on inclusionary treatment of LGBTQ+ youths.
Chapek, whom Disney later replaced with former CEO Bob Iger, lamented the company's "painful" silence on the issue, telling employees in a March memo that Disney would pause all political donations in Florida pending an internal review.
DeSantis dismissed Chapek's comments as being among "the musings of woke corporations" and said Florida should reevaluate Reedy Creek, which since its 1967 establishment has enabled Disney to self-govern on land it owns in Central Florida.
Subsequent legislation DeSantis signed April 22 scheduled the district to be abolished this June but did not set forth what would happen after, making it a topic of import for the regular 2023 Legislative Session.
A notice posted Jan. 6 to the Osceola County Property Appraiser website says coming legislation will remove and revise district powers, provide state oversight and change the selection process for members of the Reedy Creek Board of Supervisors.
The notice also says the pending legislation will ensure debts and bond obligations the district now holds will not be transferred to other local governments, addressing concerns local officials raised previously over where an estimated $766 million in debt would go.
DeSantis indicated last year that the state would not shift the debt locally. Instead, he said, the state would "more than likely … simply assume control."
Amesty, an education and restaurant executive who campaigned last year on parental control and charter school expansion, said the condition that local governments be spared the debt burden informed her support of the change.
"I want what is best for District 45, and I believe this is the right move for my community and for Florida," she said Friday. "I look forward to working with my colleagues on this local bill in the House to ensure that the residents of Orange and Osceola County will not incur any debts that are the responsibility of the Reedy Creek Improvement District."
___
A.G. Gancarski and Jacob Ogles of Florida Politics contributed to this report.