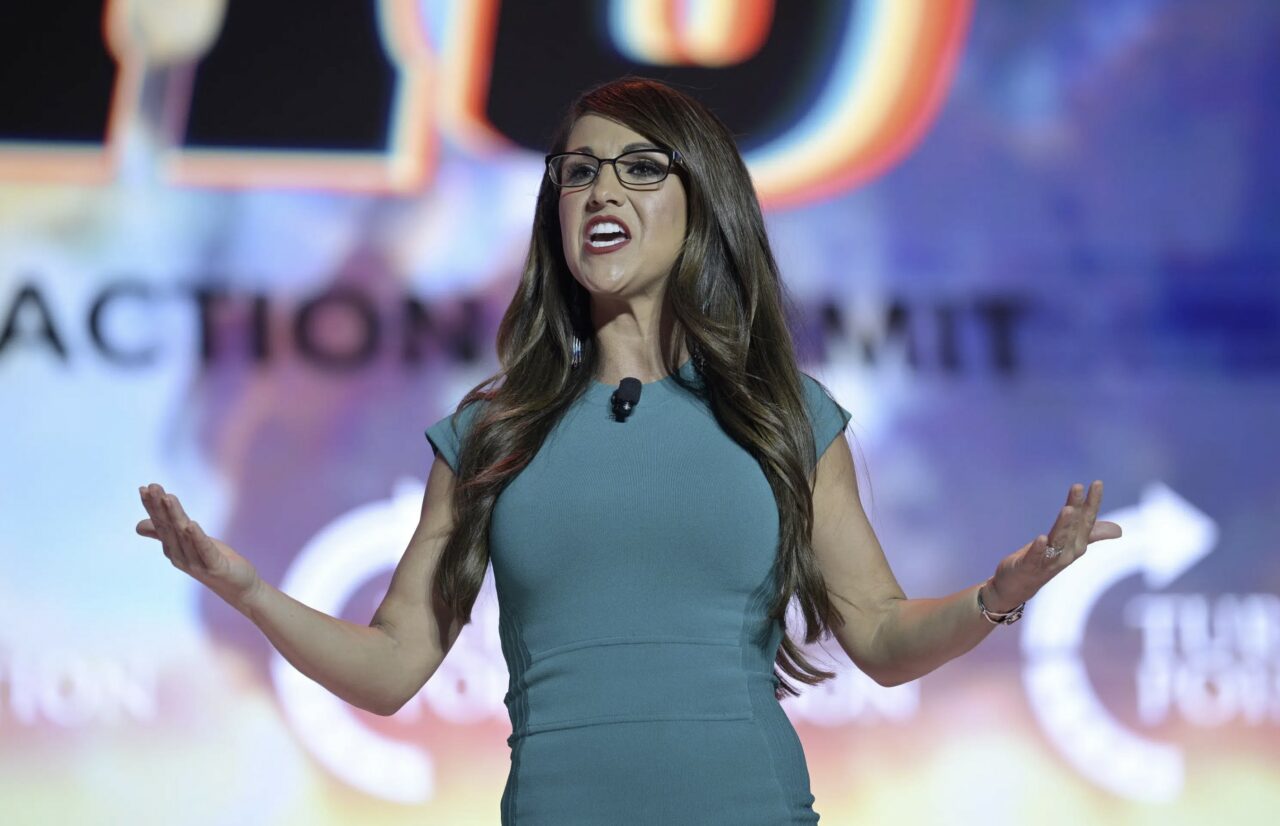 The Heartland Institute is a leading promoter of climate change denial and previously worked to discredit smoking-related health risks.
Republican U.S. Rep. Lauren Boebert of Colorado will be among the speakers at the 15th International Conference on Climate Change, a three-day event in Orlando hosted by conservative and libertarian think tank The Heartland Institute.
The event runs Feb. 23-25 at the Hilton Lake Buena Vista in the Disney Springs area. Its title: "The True Climate Crisis: Climate Change or Climate Policy?"
"From the green energy boondoggles in the so-called 'Inflation Reduction Act' in the United States, to the ongoing wind-power disaster in Germany, and threats of energy cuts in the winter in the UK, the climate policy 'solutions' are a real and growing problem for the people of the world. Why are we making life poorer and more miserable for most of the people on the planet when there is no climate crisis?" a press note from The Heartland Institute says.
"These issues and more will be discussed by scientists and policy experts at the only conference of its kind that takes a data-driven, realist approach to what is actually causing climate change and what (if anything) humans can do about it."
Beobert, who is scheduled to speak at around 1 p.m. Feb. 24, has a history of making comments consistent with the messaging of The Heartland Institute, a leading promoter of climate change denial which, among other things, worked during the 1990s to discredit health risks associated with smoking.
Since taking office Jan. 3, 2021, she has sponsored legislation to block President Joe Biden's administration from rejoining the Paris Agreement, opposed local renewable energy initiatives by arguing that localities should instead "start managing our forests" and suggested Biden's climate plan includes limiting Americans to four pounds of red meat a year by 2030 (it doesn't).
Earlier this month, she joined U.S. Rep. Matt Gaetz in repeatedly opposing House Speaker Kevin McCarthy's election and nominating U.S. Rep. Byron Donalds of Naples to lead the chamber instead.
More than 40 other speakers are scheduled to participate at the event next month in Orlando, including retired Dow Chemical Co. senior automotive scientist Marty Cornell, Princeton University physics professor William Happer, Utah Treasurer Marlo Oaks, and Jeff Clark, a former Assistant Attorney General of the Environmental and Natural Resources Division of the U.S. Justice Department under former President Donald Trump.
They and others will make a case for human activity not being the cause of "an 'existential' climate crisis," the group said.
"At this conference, you will hear that data-based, scientific case, why the scientific method must be restored, why the alarmist narrative must be broken, and why 'green energy' is already unnecessarily causing the destruction of freedom and prosperity across the globe," the group added.
An overwhelming majority of climate scientists — and more than 99.9% of peer-reviewed scientific papers — say humans are causing climate change primarily through the burning of fossil fuels.
Tickets for the three-day event, which include a "meet the speaker's (sic) reception, two breakfasts, two lunches, and two dinners," cost $499.