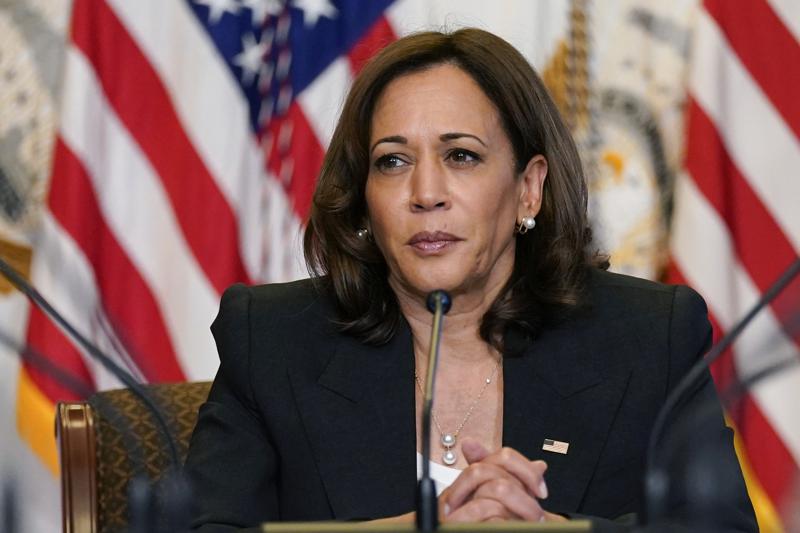 The VP will be in Tallahassee Sunday.
With few options available for ensuring abortion access, Vice President Kamala Harris will demonstrate that Democrats aren't giving up on the issue as she marks the 50th anniversary of Roe v. Wade on Sunday. It's a bitter historical milestone for the White House after the U.S. Supreme Court rolled back the national right to abortion.
Harris will speak at the Moon nightclub in Tallahassee, targeting a state where Democrats have been on guard for new efforts to restrict abortion from Republican Gov. Ron DeSantis, a potential 2024 presidential candidate. The speech is a continuation of Harris' focus on reproductive rights in recent months, including meetings with activists, healthcare providers and state lawmakers from around the country.
It's also intended to be a signal that abortion remains a focus for the administration after the midterm elections. Democrats performed better than expected, but prospects for codifying Roe v. Wade into law haven't improved, and the administration has bumped up against the limits of its legal ability to keep abortion available.
"The Vice President will make very clear: The fight to secure women's fundamental right to reproductive health care is far from over," said a statement from Kirsten Allen, a Harris spokesperson. "She will lay out the consequences of extremist attacks on reproductive freedom in states across our country and underscore the need for Congress to codify Roe."
President Joe Biden will mark the anniversary with a proclamation, according to administration officials.
No additional executive actions or policy proposals are expected over the weekend. Karine Jean-Pierre, the White House press secretary, said Wednesday that "the administration has taken actions with our limited authorities," reiterating the President's call for national legislation.
—
Published with permission of the Associated Press.