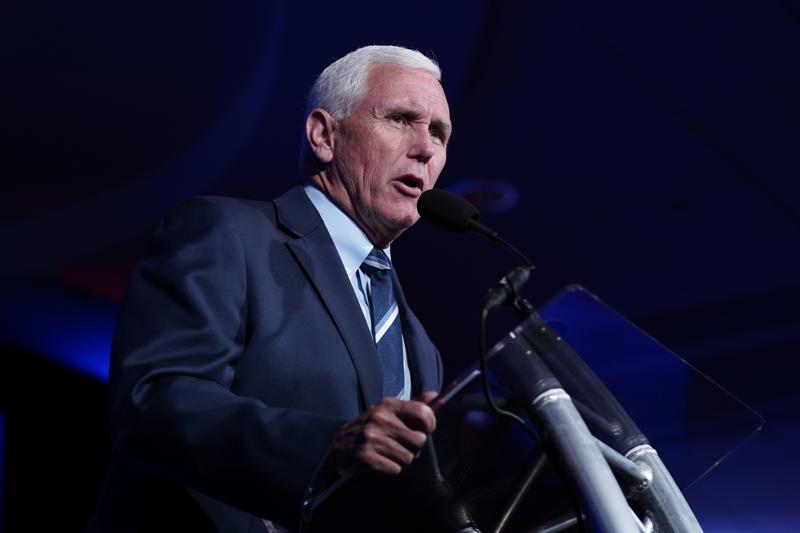 Pence's accountability contrasts with Biden's and Trump's on this issue.
Former Vice President Mike Pence said Friday that he takes "full responsibility" after classified documents were found at his Indiana home.
In his first public comments since the discovery, Pence said he hadn't been aware that the documents were in his residence but acknowledged his lack of awareness wasn't an excuse.
"Let me be clear: Those classified documents should not have been in my personal residence," Pence said at Florida International University, where he was talking about the economy and promoting his new book, "So Help Me God." "Mistakes were made, and I take full responsibility."
The discovery made public by Pence's team earlier this week marked the latest in a string of recoveries of sensitive papers from the homes of current and former top U.S. officials. The Department of Justice was already investigating the discovery of classified documents in former President Donald Trump's Mar-a-Lago resort and at President Joe Biden's home in Delaware and his former Washington office.
Pence's public acceptance of responsibility over his handling of the documents marks a departure from the reactions of both Trump, his former boss, and Biden in their own cases.
Trump denounced the search of Mar-a-Lago as "one of the most shocking abuses of power by any administration in American history" and suggested without evidence that investigators may have planted the documents. Biden has said he was surprised to learn the documents had been found but had "no regrets" about how the public was informed.
—
Published with permission of The Associated Press.