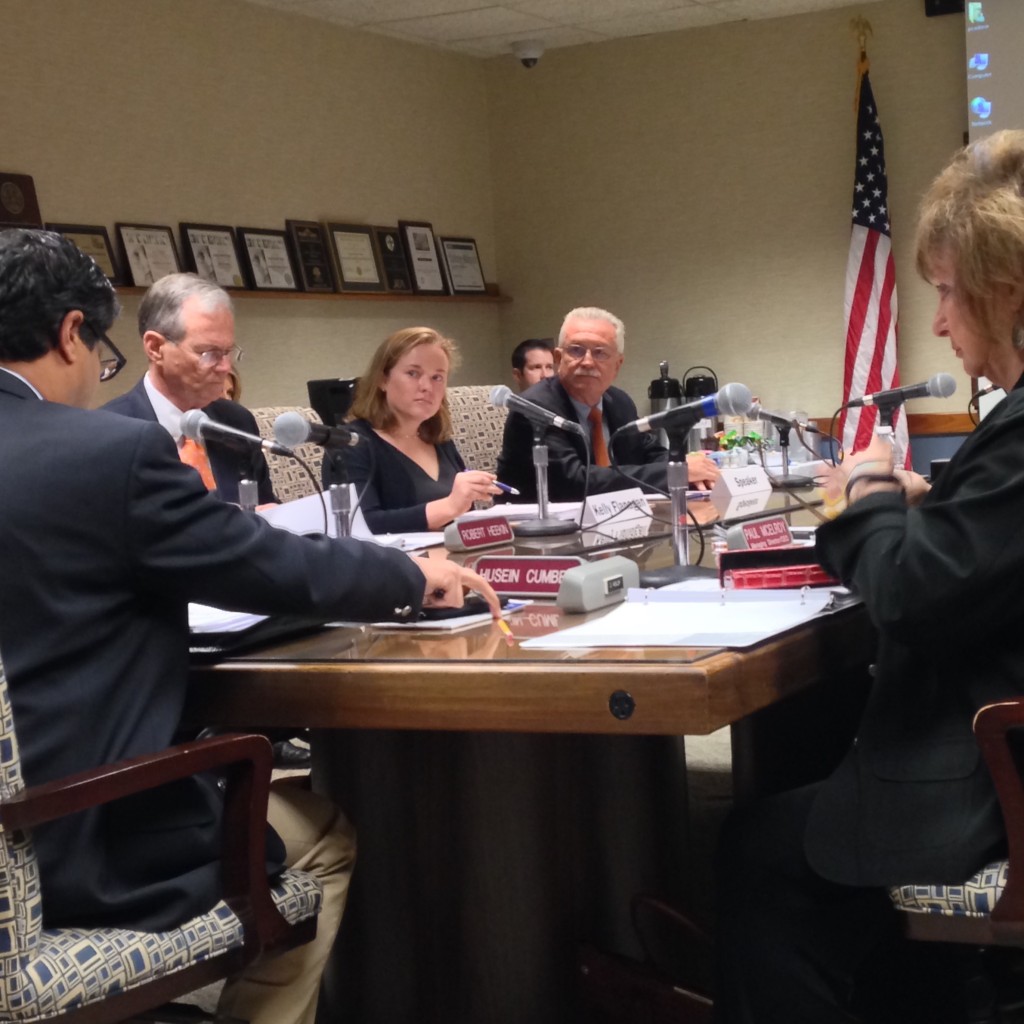 Pressure intensifies as calls for investigation grow.
Jacksonville City Council members are calling for an investigation of one of their own.
Republicans Rory Diamond and Nick Howland are calling for a probe of LeAnna Cumber, a Republican running for Mayor who has sought to use last decade's failed JEA sale push against an opponent, Jacksonville Chamber of Commerce CEO Daniel Davis.
Diamond made his call Friday, and on Monday, Howland followed up with a letter to Council President Terrance Freeman.
Howland, elected in a special election last year to replace the late Tommy Hazouri, said he was concerned that Husein Cumber, the Council member's husband, "was advising a potential buyer while the Council member herself was a seller."
His letter joins Diamond's call for an immediate "investigation into the involvement of her husband into the attempted sale of JEA and the omission of this information in her disclosure to the Special Investigatory Committee" that examined the JEA sale push after it collapsed.
Husein Cumber is among the most connected people in Northeast Florida politics, with a deep history in serious fundraising extending back to the George W. Bush presidency. He was first appointed to the JEA Board by former Mayor Alvin Brown and was a rare member of the Brown board to survive a purge by Mayor Lenny Curry soon after his election in 2015.
In one of his first moves shortly after being elected Mayor, Curry purged the board of members perceived to be loyal to the previous Mayor.
"We need to find out what the hell is going [on]," Curry wrote senior staffers in 2015, citing "serious governance and legal issues here."
The Florida Times-Union broke the story Friday that Husein "assisted a private equity firm when it brought together a consortium of companies called JEA Public Power Partners that offered to pay a concession fee for the right to manage JEA while the utility remained city-owned." Mrs. Cumber did not disclose this information.
Per the T-U report, "an affiliate of a JEA PPP consortium member performed due diligence on potentially retaining Husein Cumber as a consultant but did not do so as there was a perceived or actual conflict."
The JEA issue continues to be potent in the Jacksonville mayoral race, and Cumber's political committee has messaged heavily on the trope that Davis sought to privatize the utility. However, that messaging appears compromised by recent reporting and calls for an investigation.
That issue had recurred periodically for years before the utility hired neophyte CEO Aaron Zahn, who catalyzed the sale push before sabotaging it with a bonus scheme that would have led to windfall profits for the c-suite if the sale had gone through.
The privatization debate was launched two years prior, as Mayor Lenny Curry supporter Tom Petway suggested exploring that move upon leaving the board.
Cumber's spokesperson, Melissa Stone, offered statements Monday on her behalf that have circulated through the rest of the local media already, citing one of her supporters, former General Counsel Jason Gabriel, in saying, "the request by the committee did not compel council members to provide information because the disclosure wasn't rooted in any local, state or federal law. No one has any requirement to respond to any inquiry that has no legal or ethical import."
Current General Counsel Jason Teal contends, also in a statement offered by Stone, that "City Council powers to conduct investigations stem from section 5.09 of the charter. That section does not grant the Council the authority to conduct investigations of private citizens. Only the consolidated government and the various departments, offices, and agencies thereof.
We have reached out to Council President Freeman for comment on the latest revelations, but a response was not immediately provided.