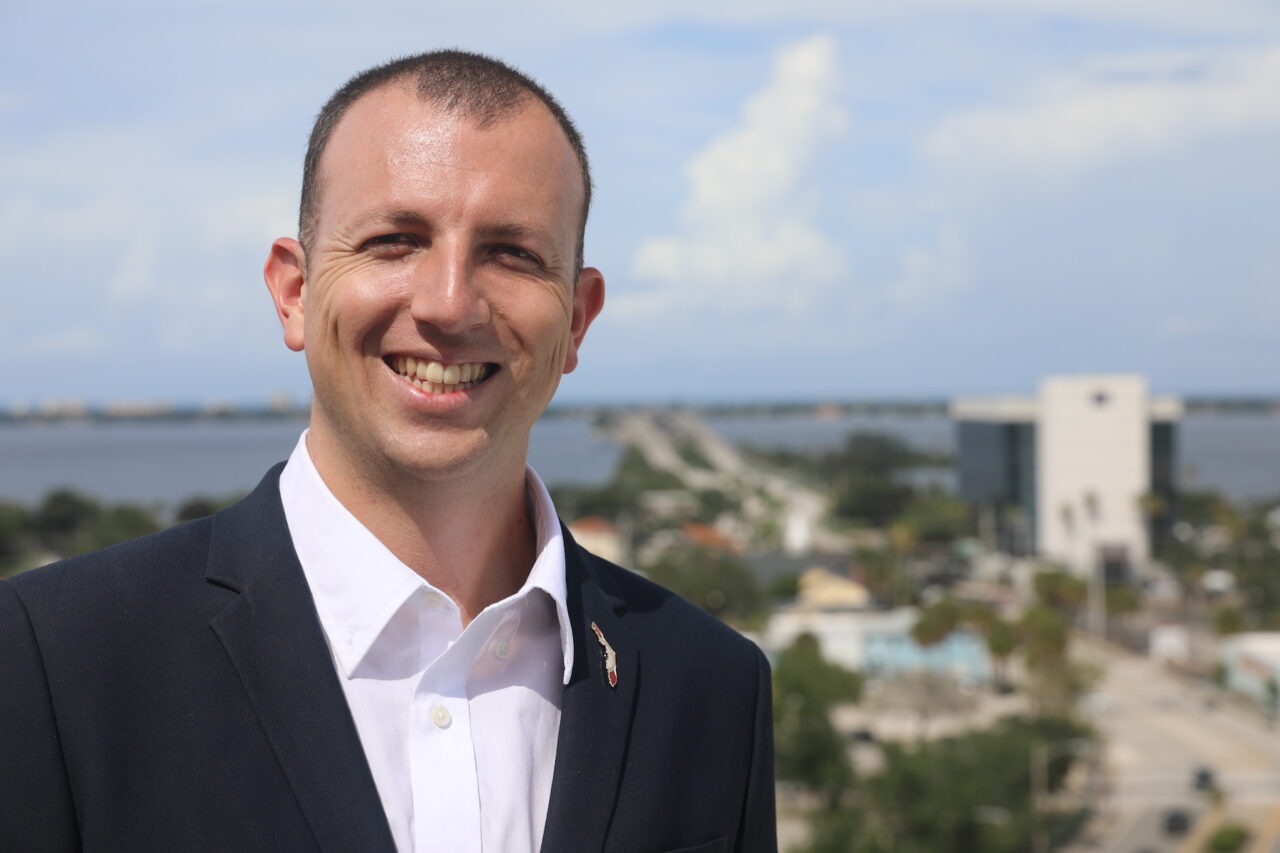 The Republican left the military over a vaccine mandate, but he's ready to serve again.
Veteran Marine Chandler Langevin has filed to succeed Rep. Randy Fine in House District 33.
The Palm Bay Republican said he's ready to bring his commitment to public service to Tallahassee.
"I was born with a servant's heart," Langevin said.
The Titusville High graduate served in Afghanistan as a NATO Liaison with 4th ANGLICO. He later deployed to the Pacific with the 1st Battalion 25th Marine Infantry as the medic for a sniper platoon.
But he left the service in the wake of President Joe Biden's mandate for troops to be vaccinated for COVID-19, which Congress recently voted to rescind. Langevin slammed the restriction and former National Institute of Allergy and Infectious Diseases Director Anthony Fauci.

"It was my life's greatest honor to dawn my uniform everyday and do what was needed to keep the enemies of freedom at bay. I had the privilege of serving side by side with our nation's heroes, and I had no intention of stopping," he said. "The Biden Administration however, chose to purge conservatives, many of our greatest warriors, by making them choose between their health or being a guinea pig for Fauci.
"Upon receiving my early Honorable Discharge, I immediately realized I needed to continue serving my country by running for public office and pursuing policies that protect our American way of life."
Fine, a Palm Bay Republican, cannot seek re-election to the House thanks to term limits, and just announced a run for state Senate.
Langevin is the first candidate to file for the open House seat.
The district covers south Brevard County.
Langevin serves on the board for the Intercoastal Foundation. He's politically active with the Republican Liberty Caucus, Moms for Liberty – Brevard chapter and the Space Coast Young Republicans.
"I make a commitment to the people of Brevard County that I will defend the principles of Liberty that I spent a decade fighting for," Langevin said. "I will choose God over humanism, our children and parents over indoctrination, and our brave law enforcement officers and first responders over antifa. I will be a champion for less government, less taxes, and less regulation. I will be an ally of our great Gov. Ron DeSantis in Tallahassee, and work closely with Sheriff Wayne Ivey here at home to ensure that our state remains safe, prosperous, and free for generations to come."
With his announcement, he also included an endorsement from 1st Sgt. Conrad Peirce, a U.S. Marine Corps veteran who served with Langevin, and from Cape Canaveral Mayor Wes Morrison.
"Chandler is someone who I respect for his commitment to serve our country around the world and our community here at home," Morrison said. "He strives to emulate founding fathers like Jefferson and Madison, and is a vocal constitutional conservative. He will be a champion for our lagoon to protect our natural resources. He understands that law enforcement must have the tools they need to fight crime, and he will follow the DeSantis Doctrine to keep Florida Free."