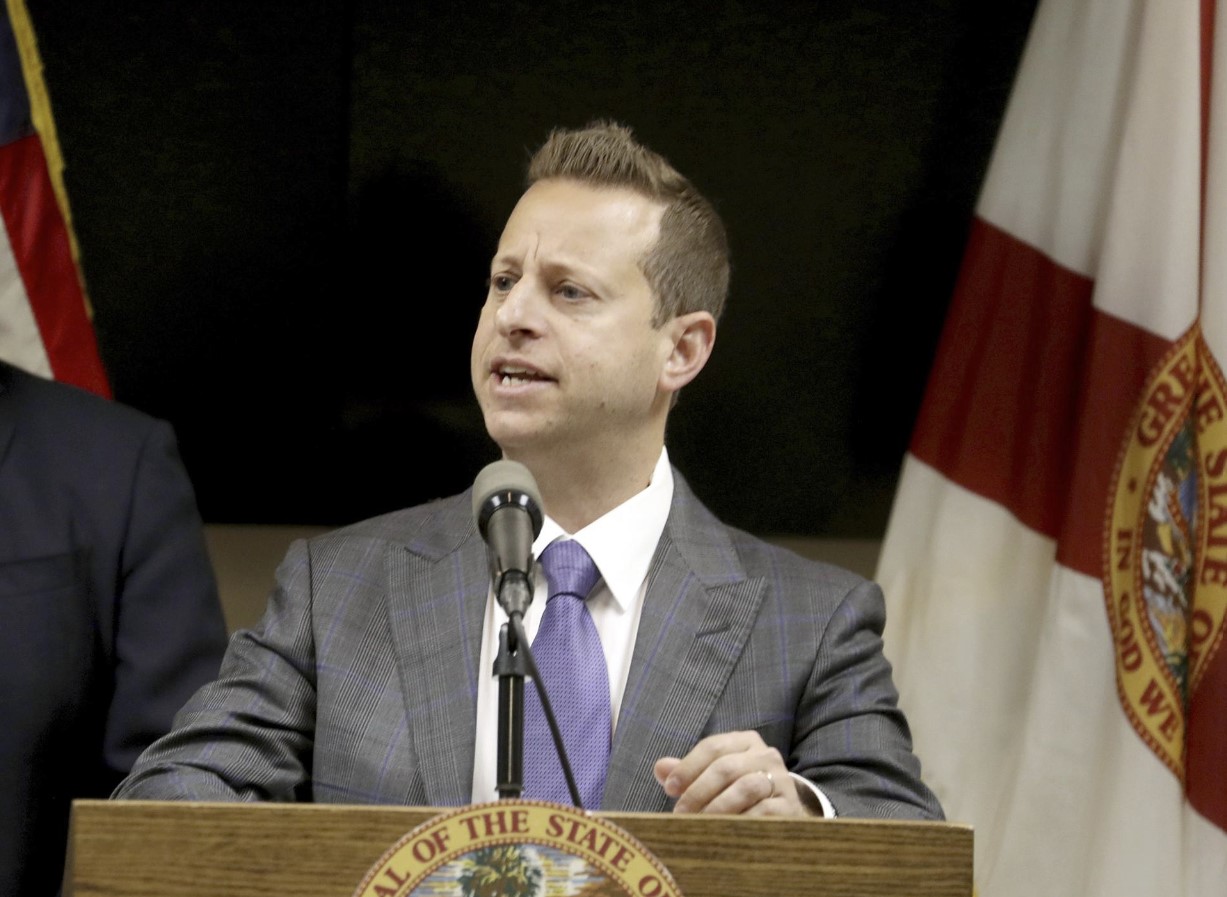 Antisemitic attacks rose 34% year-over-year across the U.S., according to the Anti-Defamation League.
U.S. Reps. Jared Moskowitz of Florida and Josh Gottheimer of New Jersey are calling for a new panel to fight a "troubling rise in antisemitic rhetoric and violence both at home and abroad."
In a Thursday letter to Republican House Speaker Kevin McCarthy, the Democratic lawmakers cited several examples — including statements rapper Kanye West made denying the Holocaust and a spate of Nazi messaging across Florida — as evidence there is need for action.
"Left unchecked, this hate poses a direct threat not only to the Jewish community but the entirety of our society as it creates division and sows discord," they wrote.
"To confront the threat of antisemitism, we urge you to form a Select Committee on Combating Antisemitism."
In 2021, the Anti-Defamation League tracked 2,717 such incidents in the United States — a 34% increase over 2020 and the highest number on record since the group began recording such data four-plus decades ago.
In recent years, antisemitic demonstrations and related violence have increased across the Sunshine State. To counteract the trend, Republican state Rep. Mike Caruso of Delray Beach filed legislation to punish hateful messaging as a third-degree felony.
This week, Gov. Ron DeSantis earmarked more than $18 million to safeguard Jewish day schools and institutions in his proposed 2023-24 budget.
Moskowitz's office publicized the letter to McCarthy shortly after House members voted to remove U.S. Rep. Ilhan Omar from the chamber's Foreign Affairs Committee. Omar's removal came as punishment for numerous inflammatory comments she made about Israel since joining Congress in 2019.
Moskowitz, who is Jewish, voted against Omar's removal. But he said in a statement the "no" vote was to prevent "the weaponization of committee selection" by Republicans, adding that someone with Omar's "record of hateful comments does not belong" on the committee.
"My vote was a vote to protect the institution, for democracy, and for preventing the weaponization of committee selection," he said. "When antisemitism arises in the halls of Congress, you will find me on the House floor calling out any member who displays rabid antisemitism."