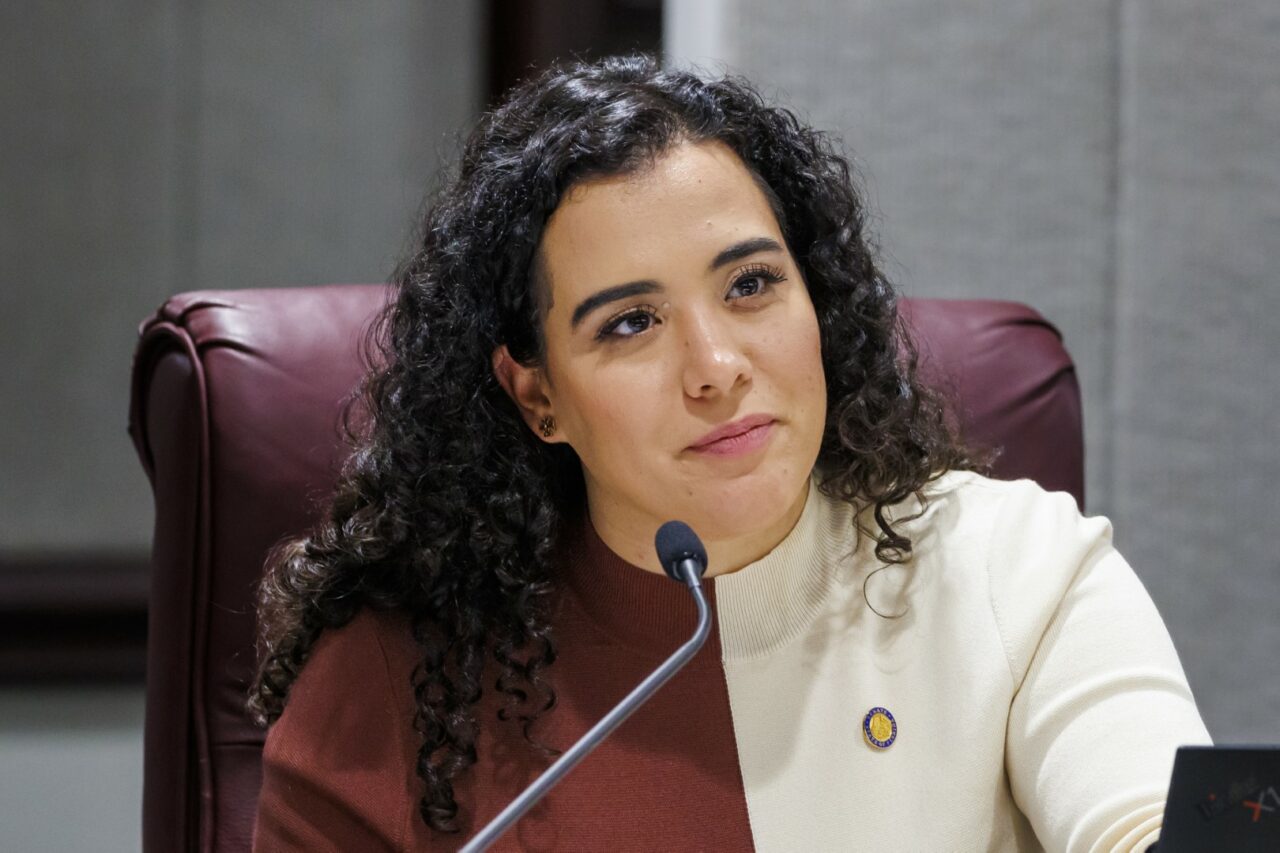 Skyrocketing housing prices in Florida have made the state among the lease affordable for renters and homebuyers in America.
A 93-page bill aimed at growing Florida's affordable housing inventory cleared its first committee stop Wednesday with unanimous support — after weathering criticism for its ban on rent controls.
The GOP-backed measure (SB 102), dubbed the "Live Local Act," would ease county and municipal zoning restrictions on residential projects with sizable portions reserved for affordable housing and give tax exemptions to landlords offering shares of their units below market rate.
Similar to since-rescinded legislation filed before it last month, the bill would also enable local governments to proportionally increase the percentage of those tax breaks based on the number of units landlords set aside for affordable households.
Notably, it would also add hundreds of millions of dollars to state programs targeting affordable housing solutions, including the long-gutted Sadowski Trust Fund, and prohibit local governments from capping rent rates — a provision that attracted disapproval community advocacy groups and cost-burdened residents.
Freshman Miami Republican Sen. Alexis Caltayud, the bill's sponsor and Chair of the Senate Community Affairs Committee, which took up the measure Wednesday, called SB 102 "a transformational, market-driven (consolidation) of policies that provides attainable housing options for Floridians at every stage of life (and) income level."
That includes ensuring no family's rent and utility costs exceed 30% of their household income, she added, and creating a clearer pathway for renters to become homeowners.
"We are tackling the complex issue from all angles by incentivizing private-sector investment to historic (increases to) state funding (and) common-sense reduction in regulations," she said.
"As our state continues to grow, we need to make sure Floridians can live close to good jobs, schools, hospitals and the critical centers of their communities in a way that fits comfortably within their household budgets.
Skyrocketing housing prices in Florida have made the state among the lease affordable for renters and homebuyers in America. Mounting insurance costs and utility rate hikes have further exacerbated the problem.
Florida's growing workforce has also brought with it increased demand for additional rental units in recent years alongside higher mortgage rates that strain state residents regardless of age, said Senate President Kathleen Passidomo, who tapped Calatayud to carry the bill last month.
"These factors are driving the current demand for rental housing, which is outpacing supply, keeping rents high, and pushing rental prices beyond affordable prices," she said in a statement.
But according to Calatayud — and the legislation — the answer to rent unaffordability is "providing accessible, affordable units to (Florida's) workforce, not rent control."
Some who spoke at the meeting disagreed.
Rich Templin of the Florida AFL-CIO called the measure "otherwise good legislation" except for its preemption on local governmental rent oversight. He noted that Florida statues already forbid local rent control measures except in the case of an "existing housing emergency which is so grave as to constitute a serious menace to the general public."
Calatayud's bill would eliminate that narrow allowance.
Templin said his organization represents some 80,000 union workers in Orange County, where residents last year approved a ballot referendum on rent control. Realtors there sued to keep the question off the ballot and, after it remained and won approval, sued to keep rent controls there from going into effect.
Templin said the AFL-CIO represents some 80,000 union workers in Orange County. Many can't find a place to live within their budget because real estate businesses have little reason to lower prices
"What you will find is the interest groups that oppose the ballot measure to have this rent control program, they're not motivated by anything other than profit," he said. "These are profitable properties, and these entities do not want to see this cut into profits."
Republican Sen. Jason Brodeur, whose district encompasses part of Orange County, blamed the county's relatively slow zoning approval process — which the bill would address — for its limited affordable housing supply.
Removing constraints on developers will lead to a housing boom in the area, he said, and bring rents "back down to market level — and we're going to have plenty of supply."
Kyle Mitchell, a Marine Corps veteran living in Jacksonville, said his city's housing situation is dire, with nearly half of renters are cost-burdened, paying more than 40% of their monthly income on shelter and related amenities. And it's not because there's a shortage of available homes.
"It's happening solely because greedy corporations and real estate investors are buying them all up and then turning them into rentals and then increasing the rent by 20, 50, sometimes even 100% each year," he said. "Why should these companies have more influence over our housing market than us? What we need is rent stabilization, a tenants' bill of rights or, at the very least, some state reps who won't use their power to screw over the middle class even more."
Others eschewed condemning the rent control ban to instead offer recommendations on improving the bill.
Miami-Dade County Commissioner Eileen Higgins, who is leading a $10 billion initiative to develop upwards of 3,000 new affordable and workforce units near the county's central transit hub in downtown Miami, suggested raising the definition of "affordable housing" in the bill from 120% to 140%. That, she said, would enable vital, middle-class workers like public defenders, nurses and emergency personnel to live close to where they work.
She also recommended that lawmakers consider including an incentive tier for smaller-scale housing developments in addition to those with 50-69 units and 70 or more.
In Miami's Little Havana neighborhood, she said, there is an abundance of "naturally occurring" affordable housing at scales as small as four-unit apartment buildings.
"We would be happy to create a program to administer (incentives for those developments) at that lower level so the state would not be burdened," she said.
SB 102 and its twin in the House, which Coral Gables Republican Rep. Demi Busatta Cabrera is carrying, would reroute $150 million annually from documentary stamp taxes on real estate transactions to the State Housing Trust Fund. Of that, 70% would go toward redeveloping existing buildings into housing projects near military bases. The remainder would cover housing for seniors, young adults and developments in rural regions.
The bill would also move $252 million into the State Housing Initiatives Partnership (SHIP) program and $259 million into the State Apartment Incentive Loan (SAIL) program. Together, the two funds make up the Sadowski Trust Fund, which lawmakers created in 1992 but have raided to the bones since the 2002 housing boom.
Another $100 million would go to the Hometown Heroes program, which the Legislature approved last year to help "essential community workers" across 50 professions buy homes for the first time.
If passed in its current form, the bill would earmark the same sum to cover inflation-caused cost increases to new residential projects in development.
The bill is now headed to the Senate Appropriations Committee, its second and final stop before going to a floor vote.