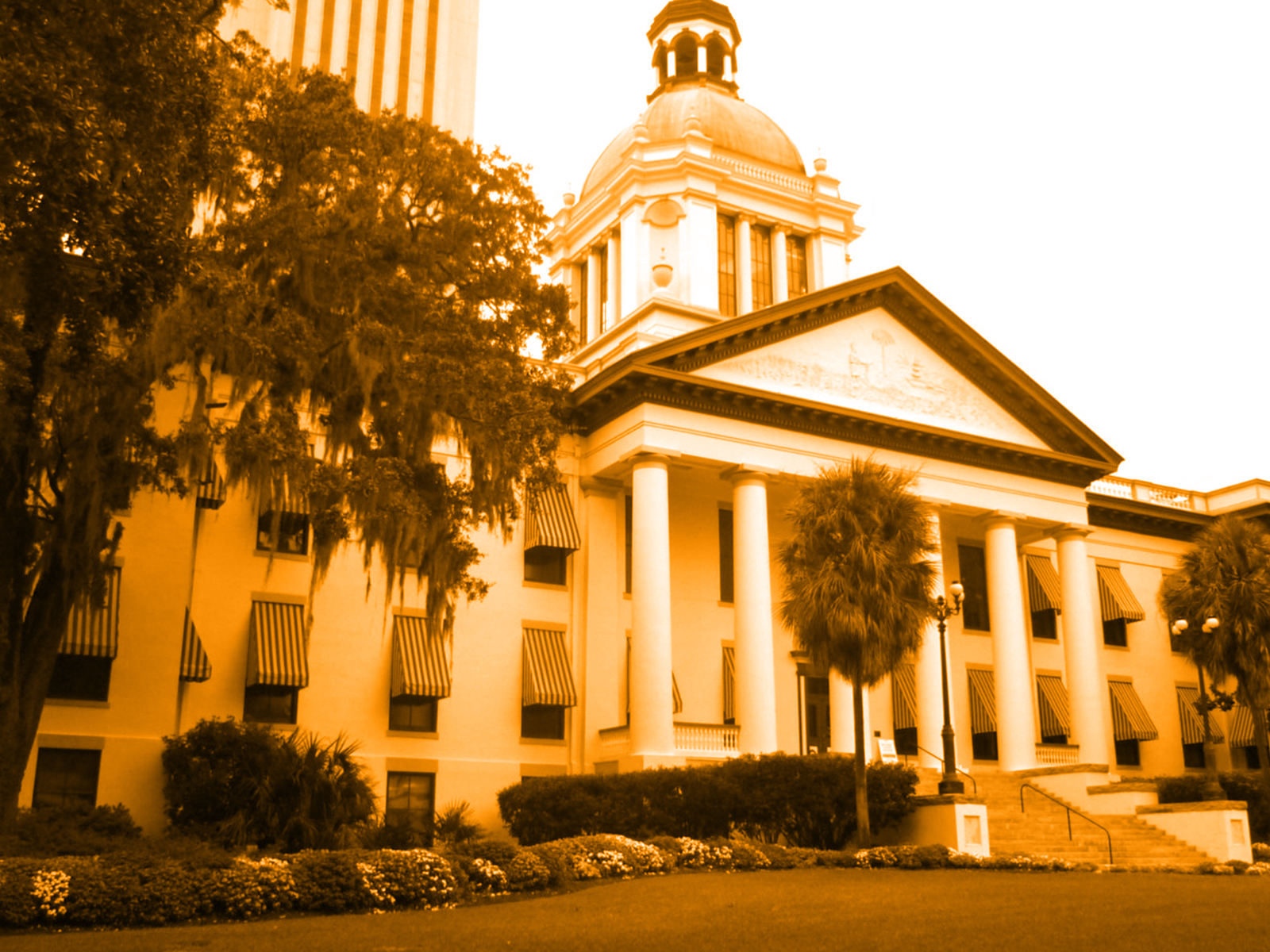 Launch your morning with commentary, links, and a clear-eyed analysis of Florida politics.
Good Thursday morning.
Let's start with some great news about some good people.
Marketing and public affairs agency Moore is celebrating its 30th anniversary, and it's taking steps to ensure it celebrates many more.
The milestone comes five years after owners Karen and Richard Moore undertook a five-year growth program to expand client services, grow revenue, and develop the next generation of ownership and leadership.
The plan was successful. Moore has seen revenues grow by 79% over the past five years and is reporting a 92% team retention rate and 97% client retention rate. Moore has also been recognized as a top public relations firm by influential trade journals, such as PRNEWS.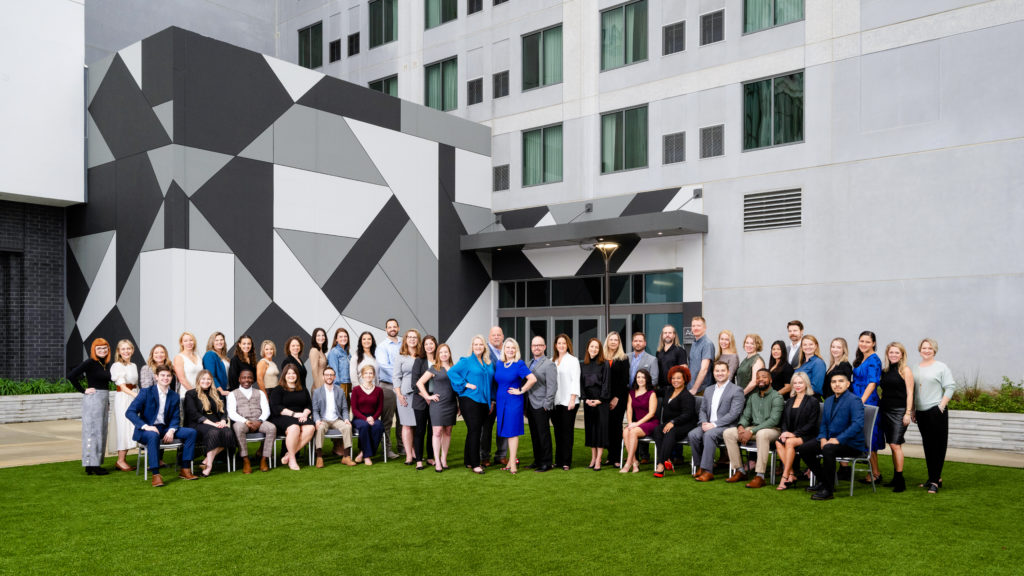 "One of the most important things a leader can do is to identify and prepare the next generation of leaders," said CEO Karen Moore. "The 30 years of Moore have been built on a strong foundation of support, guidance, and mentorship across the entire enterprise to develop, recruit, and retain the best and brightest professionals in the business."
Meanwhile, Moore President and COO Terrie Ard, a minority shareholder in the firm, has taken the lead on developing the firm's future leaders, seven of whom were recently elevated to partner.
Joining the Moores and Ard as partners are:
—Andrea Blount, Vice President of Finance and Administration
—Jordan Jacobs, APR, CPRC, Senior Vice President, Strategic Lead of MarComm and Creative
—Audrey Goff, Vice President, Strategic Lead of Client and Partner Development
—Nanette Schimpf, APR, CPRC, Vice President, Strategic Lead of Crisis Communications and Reputation Management
—D'Arcy Toffolo, Executive Managing Director, Strategic Lead of Paid Media and Digital Innovation
—Fern Senra-James, APR, Managing Director, Strategic Lead of Multicultural and Diversity Communications
—Liz Underwood, Managing Director, Strategic Lead of Public Affairs
___
President Joe Biden's overall approval ratings aren't setting records, but a new poll released ahead of his Thursday swing through Tampa shows he's still popular among the party faithful.
That's according to a new poll released by Floridians for Economic Advancement, which found that 85% of likely Democratic Primary voters nationwide approve of the job Biden has done through two years in office. Just 14% told pollster Alvarado Strategies that the Commander in Chief is coming up short.
Democrats are likewise optimistic about the direction of the country — 56% said they thought the United States was heading in the "right direction" compared to 35% who believe it is on the "wrong track." Fence-sitters accounted for the other 9%.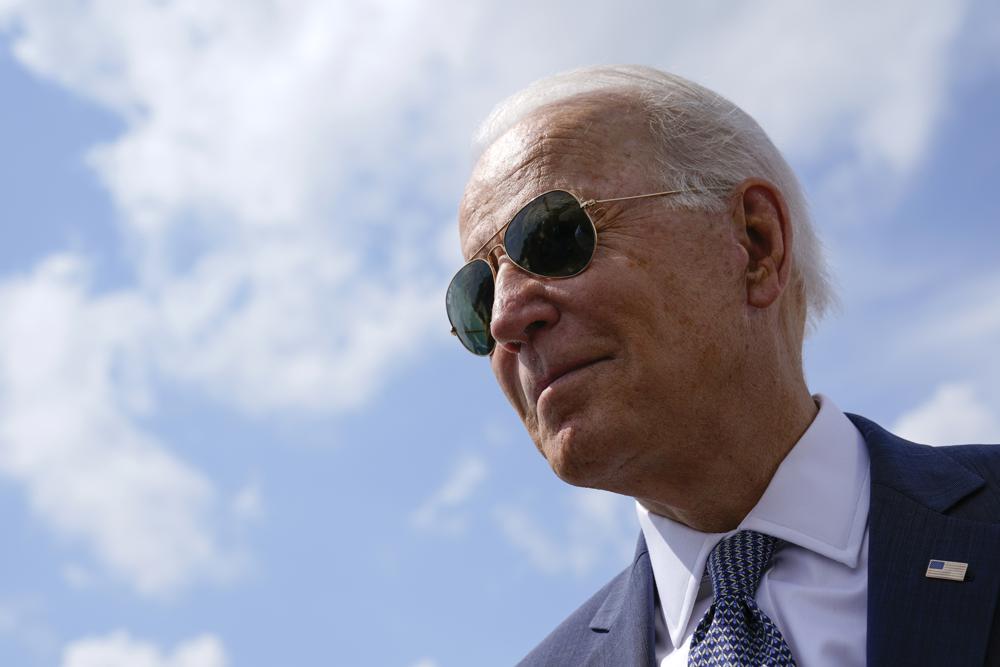 Biden's visit to the Big Guava comes amid a growing will-he-won't-he — or, more recently, should-he-shouldn't-he — conversation on whether the octogenarian Democrat potential re-election bid.
Floridians for Economic Advancement did not ask the question outright, but it did measure whether likely Primary voters think he could win. A full two-thirds are believers while about one in eight said he'd become the 12th one-term President in American history. Another 22% were unsure.
Whether he runs for re-election or not, most Democrats see Biden in a favorable light. He scored a plus-76 overall with 87% saying they had an at least "somewhat favorable" view of him, including 52% who answered "strongly favorable."
A mere 11% have a negative view of the President, including 5% who find him "strongly unfavorable." Curiously, 1% of Democrats said they had never heard of Biden even though he has been in national office 46 of the past 50 years — about a decade longer than the median U.S. citizen has been alive.
Of the five other Democrats included in the favorability test, the only one that bested Biden is former President Barack Obama, a total non-threat in the 2024 Democratic Primary thanks to presidential term limits.
___
Clay Heil will captain the full spectrum of government advocacy efforts at Jacksonville-based logistics powerhouse Crowley, where he has been appointed Vice President of Global Government Relations.
Based in Washington, D.C., Heil will spearhead Crowley's engagement with federal, state and local government partners and elected officials on policy and regulatory matters that support the company's strategic growth.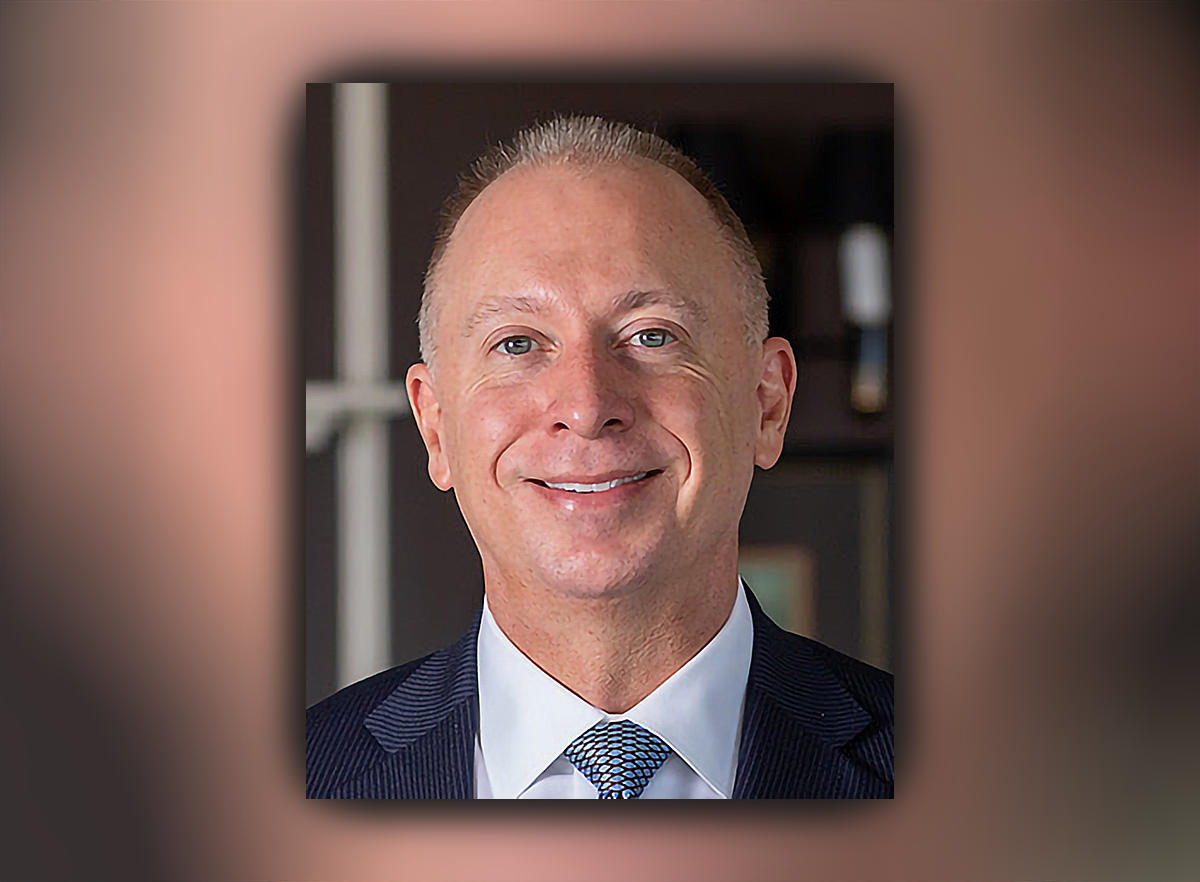 Heil joins Crowley with more than 25 years of legislative and legal experience. In Congress, he worked in the U.S. House of Representatives and the U.S. Senate for 12 years, holding senior roles including Deputy Staff Director and General Counsel for the Senate Appropriations Committee.
Most recently, Heil was a partner in Taft's Public Affairs Strategies Group, where he represented Fortune 500 companies in the defense, cybersecurity and technology sectors.
"Clay's experience, knowledge and relationships in Washington and the private sector make him a strong advocate for Crowley and our industries," said Chief Legal and Risk Officer Parker Harrison. "His leadership will help elevate Crowley's transportation and logistics solutions to continue the growth as a chosen partner for government and military."
During his time in Congress, Heil also served as legislative director for U.S. Sen. Thad Cochran of Mississippi, U.S. Sen. Judd Gregg of New Hampshire, U.S. Sen. Ted Stevens of Arkansas and U.S. Rep. Wayne Allard of Colorado.
He earned a bachelor's degree from Colorado State University and a law degree from Georgetown University Law Center. He is a member of the District of Columbia Bar.
___
Congratulations to Ashly Anderson, who is leaving the Tampa Downtown Partnership after 10 years to pursue a new opportunity. Anderson currently serves as the Partnership's director of marketing and design.
In that role, she oversees the Partnership's creative direction, strategic marketing, communications, public relations and social media programs to further the organization's goals and expand downtown Tampa's brand.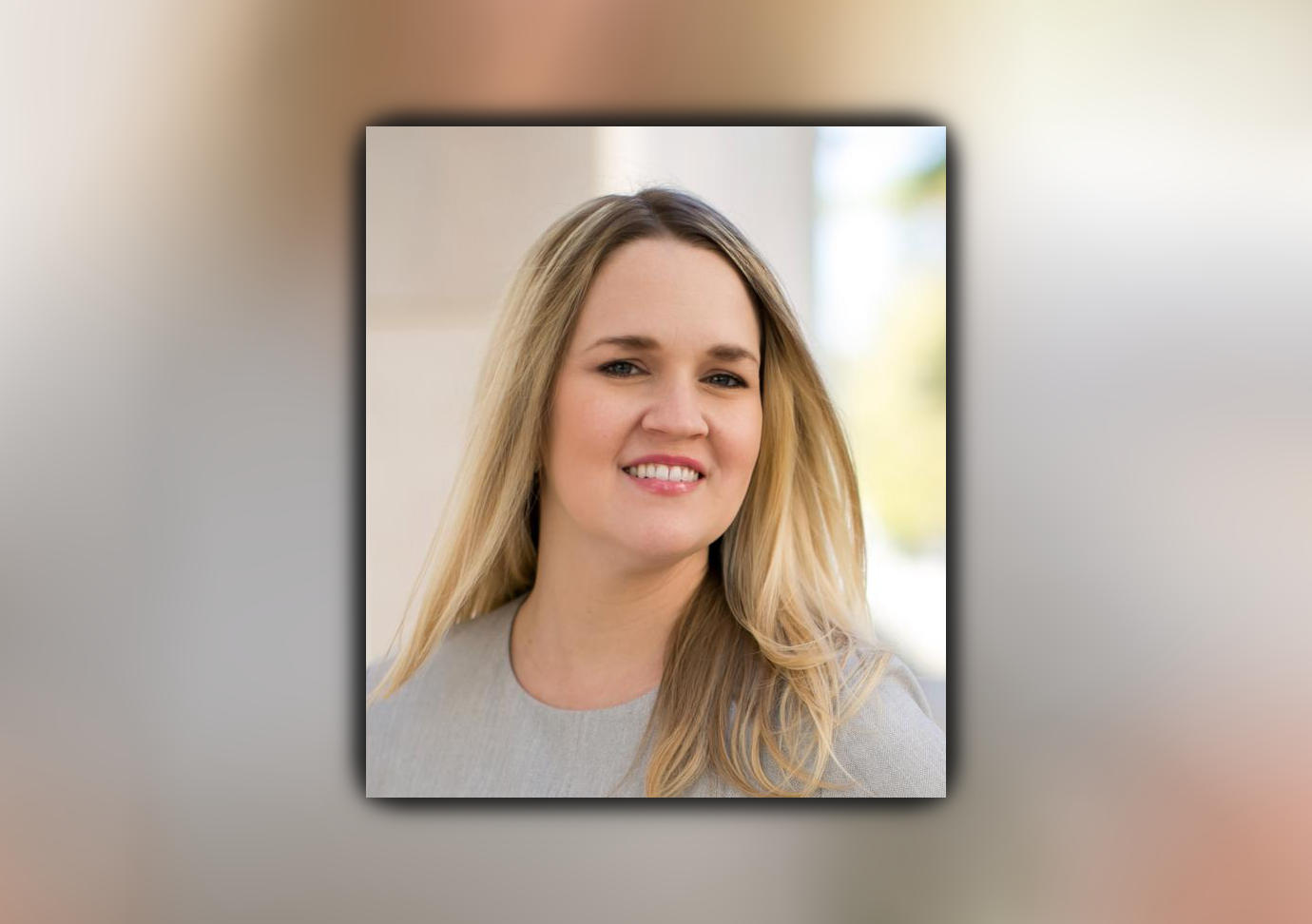 Before leading marketing and design, Anderson served as senior design manager and place-making/urban design manager.
Her work with the Downtown Partnership has contributed to the organization's successful reshaping of Tampa's downtown, which has transformed throughout her tenure into a vibrant urban core.
Her last day is Feb. 17.
Anderson is pursuing a new opportunity that will allow her to utilize lessons learned with the Partnership to expand growth throughout the region.
She'll serve as an owner's representative for InVision Advisors where she will oversee processes in real estate projects from concept to move-in.
___
If you've gained a few pounds, lost weight, or just want to make room for a new Spring wardrobe, it's time to start rustling through your closet to find and donate professional wear and accessories to "Suits for Session."
TECO is joining Volunteer Florida in sponsoring the service project, now in its eighth year, to collect new and gently worn business attire to help prepare job seekers in need. Drop-offs will be held April 5 on the second floor of the Capitol Rotunda. Another drop-off location will be available in front of Tallahassee City Hall.
Suits for Session engages Florida legislators and staff, state agency employees, and others to collect new or gently worn business attire to help prepare jobseekers in need. Men's and women's items accepted include full suits, blazers/jackets, blouses/shirts, pants/trousers, dresses and skirts, ties, belts, shoes and handbags.
Since its start in 2016, Suits for Session has collected tens of thousands of items for distribution to organizations in Tallahassee and throughout the state that support jobseekers.
Volunteer Florida did not announce the partner organizations for this year's Suits for Session, telling supporters in an announcement to "stay tuned for more information!" Past recipient organizations include AMIkids Panama City Marine Institute, Bridges International and CareerSource Gulf Coast.
— SITUATIONAL AWARENESS —
—@JakeSherman: No more niceties. Biden has @SenRickScott's brochure with him and is reading out of it.
—@AMarch4OurLives: Just to be clear — having a concealed firearm in a public space does NOT make us safer. We're here at the Florida State Capitol RIGHT NOW, testifying against this bill. We refuse to sit by and die, waiting for change.
Tweet, tweet:
Thank you Rep. @michellesalzman for speaking at the Purple Lighting Ceremony last night. Your continued dedication and unwavering support of Floridians impacted by Alzheimer's inspires us all in the fight to #ENDALZ. pic.twitter.com/MQuXVPuvDr

— Alzheimer's Association Advocacy Florida (@AlzAdvocacyFL) February 8, 2023
Tweet, tweet:
A special thanks to State Senators @DannyBurgessFL and @JayCollinsFL for leading our TGH Patient & Family Coalition and team members in an exciting mock session today! #WeAreTGH #FlaPol pic.twitter.com/84glCYp5zv

— Tampa General Hospital (@TGHCares) February 8, 2023
Tweet, tweet:
You never know WHOOoo you'll run into at the Capitol pic.twitter.com/QR6Rte9D5Q

— Dawn Shirreffs (@DawnShirreffs) February 7, 2023
Tweet, tweet:
Pasco Tax Collector employees are truly second to none. #PascoProud God bless, pic.twitter.com/P9XKA3hgnt

— Mike Fasano (@fasanomike) February 8, 2023
— DAYS UNTIL —
Associated Industries of Florida 2023 Florida Business Forum — 4; 'Ant-Man and the Wasp: Quantumania' premieres — 8; 2023 Florida Chamber Legislative Fly-In — 12; 'Snowfall' final season premieres on FX — 13; city of Tampa Municipal Election early voting begins — 18; Gov. Ron DeSantis' 'The Courage to Be Free: Florida's Blueprint for America's Revival' released — 19; 'The Mandalorian' returns — 20; 'Creed III' premieres — 22; The Oscars — 23; Tampa Municipal Election — 26; 2023 Legislative Session convenes — 26; Florida TaxWatch's State of the Taxpayer Dinner — 33; World Baseball Classic finals begin in Miami — 38; Annual Red Dog Blue fundraiser — 40; 'John Wick: Chapter 4′ premieres — 43; 'Succession' Season 4 begins — 47; Tron Lightcycle/Run debuts in Walt Disney World — 54; Suits for Session — 55; 'Air' starring Ben Affleck and Matt Damon premieres — 56; Taylor Swift 'Eras' Tour in Tampa — 66; final performance of 'Phantom of the Opera' on Broadway — 66; American Association of Political Consultants Pollies '23 conference begins — 68; 2023 Session Sine Die — 85; 'Guardians of the Galaxy Vol. 3' premieres — 85; Florida Chamber 2023 Leadership Conference on Safety, Health & Sustainability — 89; Florida TaxWatch's Spring Meeting — 97; 'Fast X' premieres — 98; Florida Chamber 2023 Florida Prosperity & Economic Opportunity Solution Summit — 106; 'Spider-Man: Across the Spider-Verse' premieres — 113; Florida Chamber 2023 Florida Learners to Earners Workforce Solution Summit — 138; 'Indiana Jones and the Dial of Destiny' premieres — 141; 'Mission Impossible: Dead Reckoning — Part One' premieres — 155; Florida Chamber 37th Annual Environmental Permitting Summer School — 161; Christopher Nolan's 'Oppenheimer' premieres — 163; 'Captain Marvel 2′ premieres — 170; 2023 Florida Chamber Annual Meeting & Future of Florida Forum — 256; 'Dune: Part Two' premieres — 268; South Carolina Democratic Primary — 349; New Hampshire and Nevada Democratic Primaries — 362; Georgia Democratic Primary — 369; Michigan Democratic Primary — 383; 'Spider-Man: Across the Spider-Verse' Part 2 premieres — 415; 'Kingdom of the Planet of the Apes' premieres — 470; Opening Ceremony of the 2024 Olympic Games — 533; 'Thunderbolts' premieres — 533; 'Blade' reboot premieres — 575; 'Deadpool 3' premieres — 638; 'Fantastic Four' reboot premieres — 716; 'Avengers: The Kang Dynasty' premieres — 813; 'Avengers: Secret Wars' premieres — 1,002.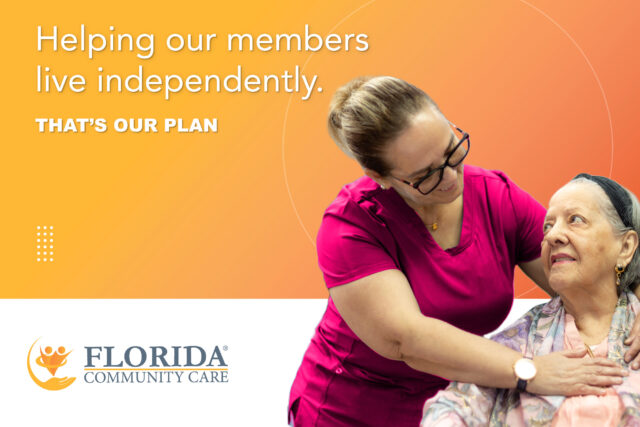 — TOP STORY —
"Disney's Bob Iger reveals 7,000 layoffs in restructuring move" via Katie Rice of the Orlando Sentinel — Iger said the layoffs are part of Disney's efforts to slice a total of $5.5 billion in costs. He did not say where the cuts would occur.
But significant layoffs within Florida's theme parks division appear unlikely.
CFO Christine McCarthy said the labor cuts made up about 30% of the company's cost-reduction plan. Additional reductions will come in marketing, technology and other expenses.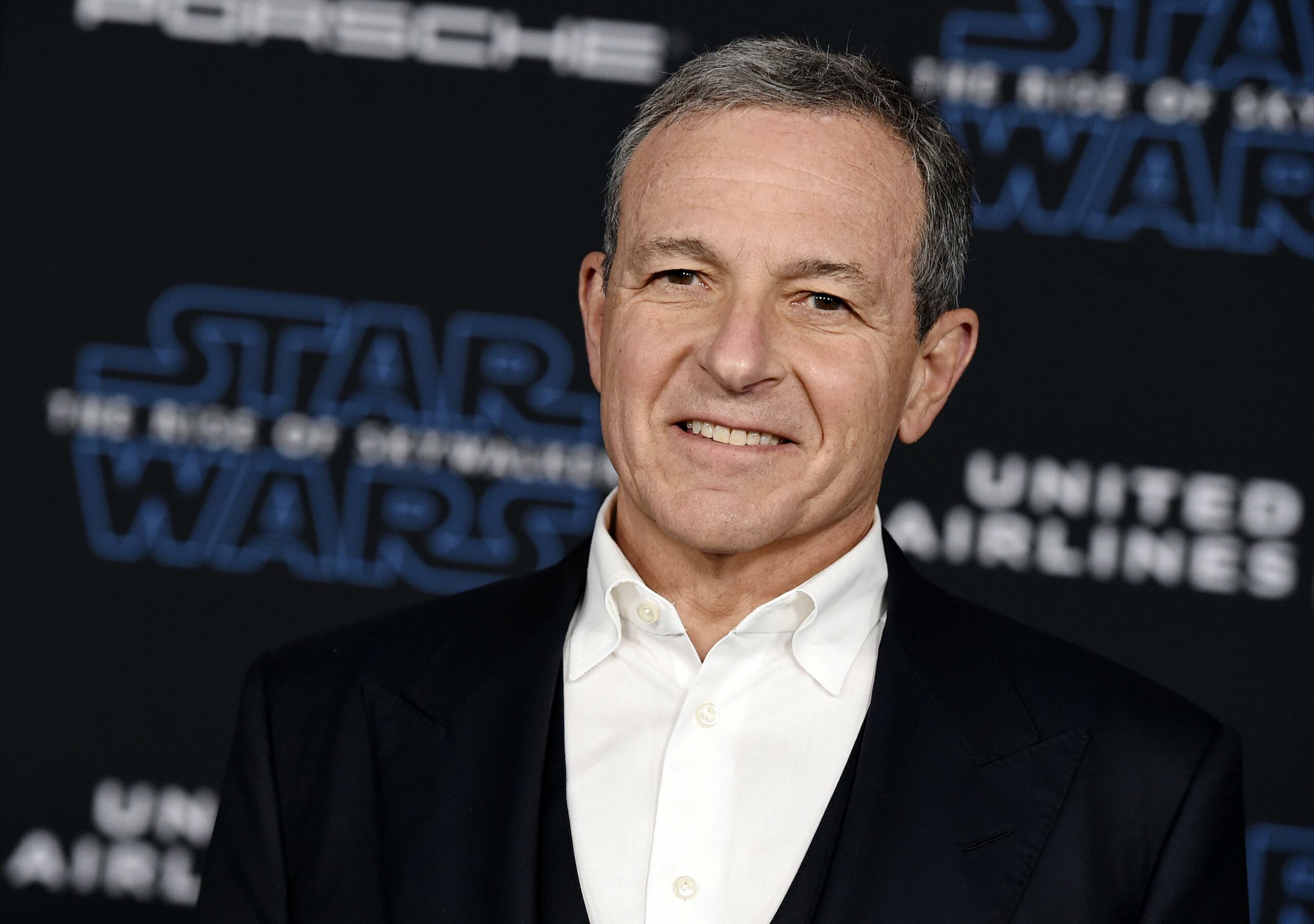 Iger also introduced a reorganization focused on overhauling the company's streaming business.
The restructuring will organize Disney into three core business segments: Disney Entertainment, ESPN and Disney Parks, Experiences and Products. Former CEO Bob Chapek, whom Iger appointed during his first tenure as CEO and later replaced, previously reorganized the company in October 2020 to sharpen its focus on streaming.
"Our new structure is aimed at returning greater authority to our creative leaders and making them accountable for how their content performs financially," Iger said. "Our former structure severed that link and must be restored."
Iger also signaled Disney is rethinking its pricing system at its theme parks in an apparent departure from recent years.
"It's clear that some of our pricing initiatives were alienating to consumers," Iger said. "I've always believed, by the way, that accessibility is a core value of the Disney brand. We were not perceived to be as accessible or as affordable to many segments as we probably should have been."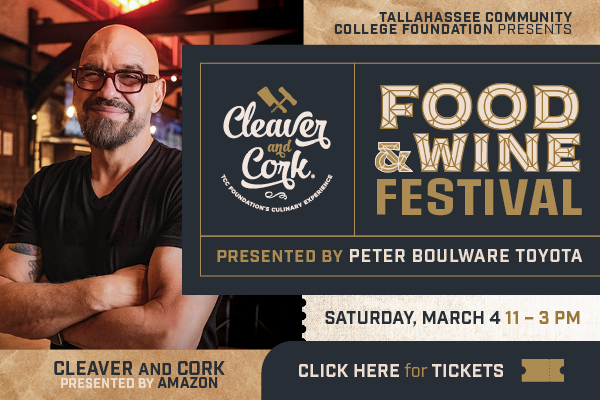 — DESANTISY LAND —
"Ron DeSantis deflects when asked about Donald Trump 'groomer' attacks" via A.G. Gancarski of Florida Politics — DeSantis told reporters and supporters in Ocala that he wasn't spending time "trying to smear other Republicans," in response to posts from Trump on Truth Social that included the amplification of allegations that the Governor was "grooming high school girls with alcohol" during his short-lived stint as a college preparatory academy teacher. "So, here's what I'd say about all of that. I get that you guys want the controversy," DeSantis said. "I'd also just say this. I spend my time delivering results for the people of Florida and fighting against Joe Biden. That's how I spend my time. I don't spend my time trying to smear other Republicans."
To watch DeSantis' response, please click on the image below:
"DeSantis touts tax cut plan as tonic for inflation'" via Gray Rohrer of Florida Politics — DeSantis is taking his $1.5 billion tax cut plan, unveiled last week as part of his budget recommendations, on the road and he is bringing legislative support. House Speaker Paul Renner and Senate President Kathleen Passidomo were on hand as DeSantis touted his proposal at an appliance store in Ocala. The tax cut plan is focused mainly on ending sales taxes on a variety of goods, in some cases for a short dayslong sales tax holiday, in others for up to one year, and in other cases permanently. "We need to do a lot to give people relief from the inflation so they're able to make ends meet," DeSantis said Wednesday. The multifaceted tax cut package is a proposal for the next fiscal year that begins July 1.
"First Florida voter fraud case goes to trial in Tampa, ends with split verdict" via Michaela Mulligan of the Tampa Bay Times — The trial of the first of about 20 people to be arrested in Florida on charges that they committed voter fraud by casting a ballot in the 2020 Presidential Election ended with a split verdict in a Tampa courtroom Tuesday night. Nathan Hart, 49, was arrested in August as part of a sweep announced by DeSantis. It was the first such move since DeSantis had established a unit to investigate voter fraud after the 2020 election despite little evidence that widespread fraud at the ballot had been occurring in Florida. Hart had voted in the 2020 election despite a previous felony conviction in relation to a charge of lewd or lascivious molestation, which made him ineligible to vote.
"This book is considered pornography in DeSantis' Florida" via Judd Legum of Popular Information — DeSantis and the Florida Department of Education have imposed sweeping new restrictions on books in public schools, both in libraries and in classrooms. The new rules, which come with threats of felony prosecution, have created chaos, forcing some teachers to pack up their classroom libraries or cover their shelves with construction paper. In the meantime, there is a lot of uncertainty about how this will play out. What books will ultimately be allowed? And which books will be banished from Florida schools? Duval County Public Schools, which includes Jacksonville and the surrounding area, has enthusiastically embraced the task of complying with DeSantis' new mandates.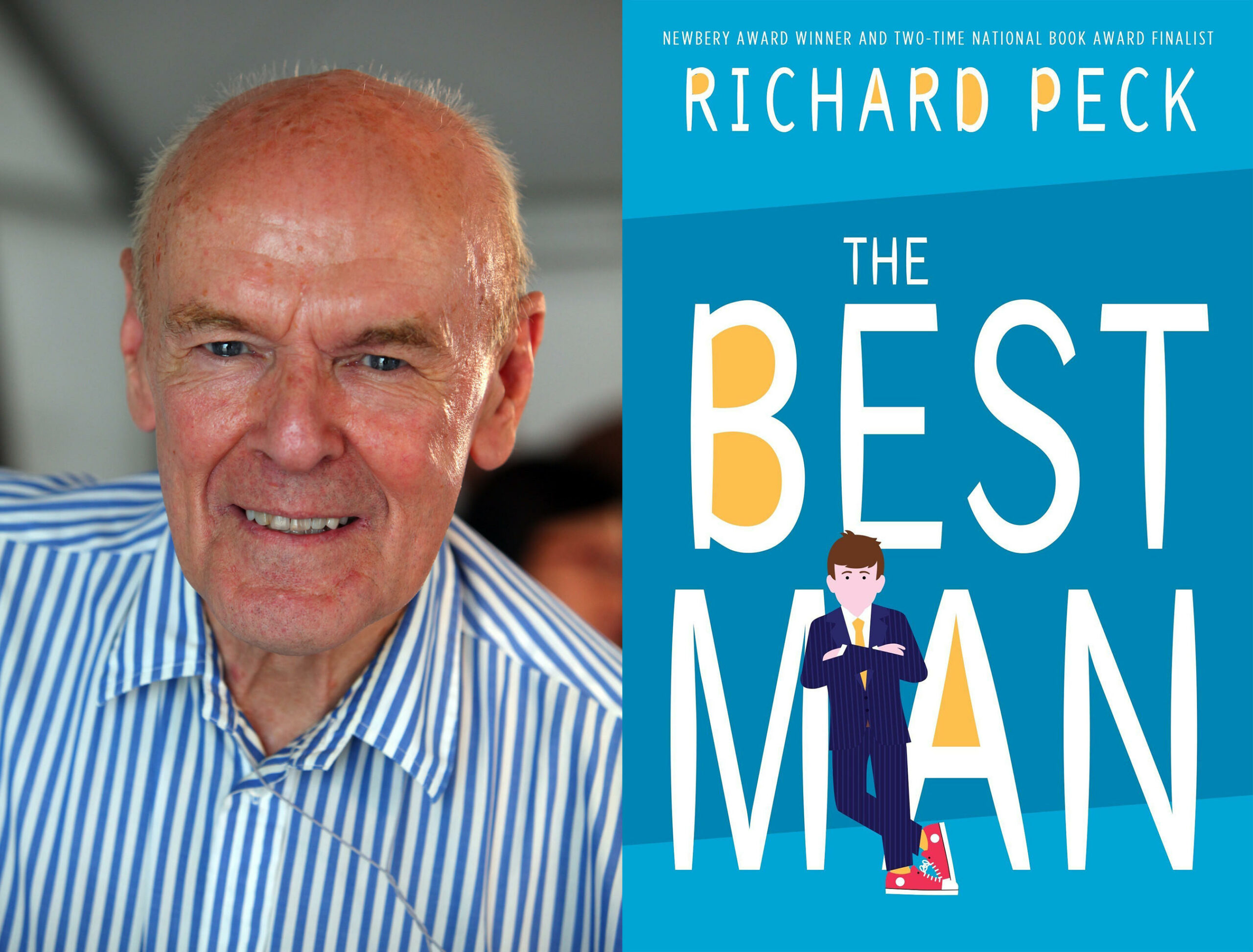 "USF halts search for diversity chief amid uncertainty over DeSantis' plans" via Divya Kumar of the Tampa Bay Times — Last July, University of South Florida (USF) President Rhea Law launched a national search for the university's top diversity officer, building on the school's new strategic plan. But in a message Tuesday to the USF community, Law said the search has been suspended, citing uncertainty over whether Florida will continue to fund diversity, equity and inclusion departments at state colleges and universities. A school's chief diversity officer typically heads those offices. The decision follows DeSantis' announcement last week that he will push legislation to prohibit state schools from supporting diversity, equity and inclusion programs. Without funding, he said, they would "wither on the vine."
"Health department fines TV news station over COVID-19 vaccine mandate" via Arek Sarkissian of POLITICO — The Florida Department of Health has issued a $10,000 fine to an Orlando TV station that it accuses of violating the state's vaccine mandate ban during a congressional debate. An official from the state Department of Health Division of Emergency Preparedness and Community Support told WESH-2 News that the station twice violated the state's COVID-19 vaccine mandate ban. The alleged violations center on a Republican congressional candidate, Scotty Moore, and one of his campaign staffers who the state alleges were denied entry into the studio before a debate with incumbent opponent U.S. Rep. Darren Soto.
"Bill to change Disney World's government board passes House committee despite Democrats' concerns" via Gabrielle Russon of Florida Politics — A bill reshaping Disney World government's board passed through a House committee despite some lawmakers expressing concerns that the Governor has the power to appoint all its members. Critics argue it could create a situation ripe for corruption and leave Central Floridians without any say. Lawmakers are considering whether to seize control over Reedy Creek Improvement District's board of supervisors by allowing DeSantis to pick the five members. Legislators already voted last year to dissolve Reedy Creek by June 2023.
"Senate votes to shift election crimes to statewide prosecutor" via Jacob Ogles of Florida Politics — The Senate is signing off on legislation that could shift most election fraud cases to a statewide prosecutor. The legislation (SB 4B) passed 27-12 on a party-line vote. The issue proved divisive as Florida pursues charges on 19 people arrested by a new election police force, many of those individuals who registered and voted after the state sent applications for them to do so. Sen. Jonathan Martin, the bill's sponsor, said it's important that statewide prosecutors manage cases that affect more than one judicial circuit.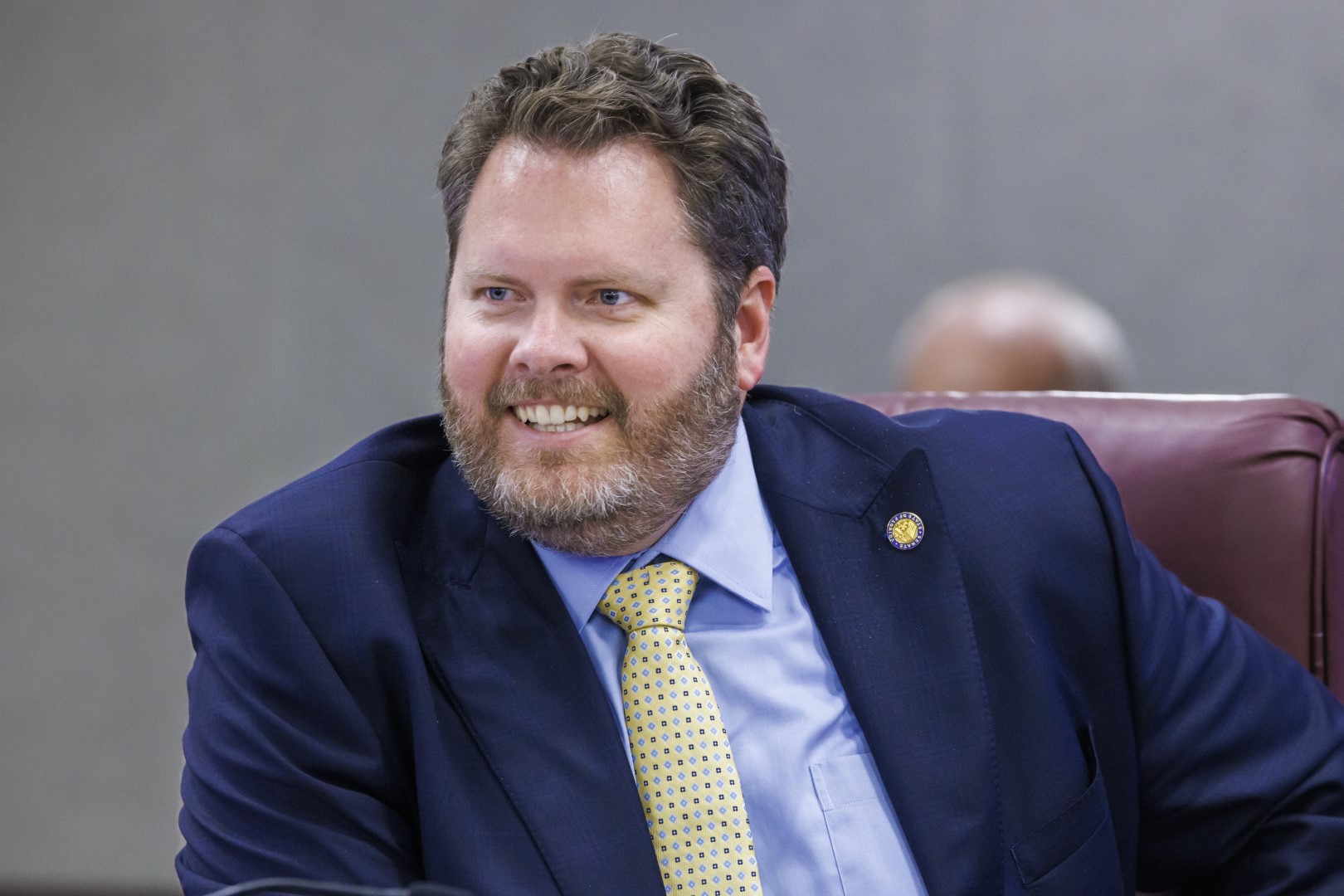 "Senate passes Blaise Ingoglia's overhaul of migrant flights bill" via Jacob Ogles of Florida Politics — The courts haven't determined yet if DeSantis went beyond the law transporting migrants from Texas to Massachusetts. But the Senate just voted to change the law and budget $10 million if the administration wants to do it again. The Senate voted 27-12 along party lines for a bill in Special Session that would remake the controversial migrant flight program. Sen. Blaise Ingoglia said it's important to shift the effort from the Florida Department of Transportation to the Department of Emergency Management. Legislation he sponsored (HB 6B) does that, and also eliminated a directive in a law passed last year that authorized transport of migrants from "this state" to others.
"Florida on the verge of changing NIL law for college athletes" via Andrew Atterbury of POLITICO — Florida lawmakers forged ahead with reshaping the state's name, image and likeness law for college student-athletes, setting the policy change up for final votes in the next two days. Arguing Florida's rules put schools at a competitive disadvantage, education committees in the House and Senate unanimously advanced legislation that would allow schools to get more involved in the deal-making process by repealing key provisions that were passed two years ago. The proposals also include a liability shield for coaches and staffers, a provision that was previously removed from the House's proposal but is now slated to pass during a specially called Legislative Session this week.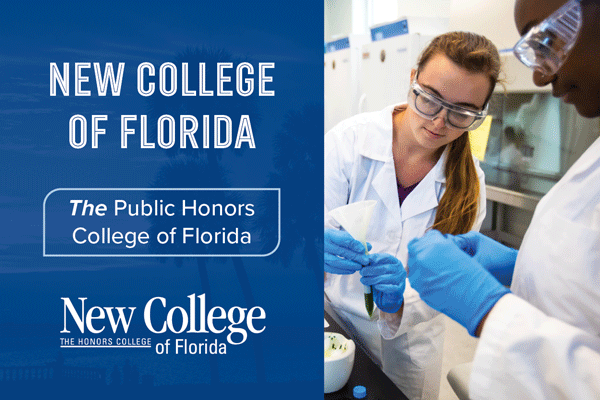 — MORE LEGISLATIVE —
Proposed legislation to address step therapy, barriers to Medicaid mental health care — Step therapy is an insurance practice that sets up which prescription drugs or treatments will be covered by insurance companies or programs such as Medicaid. It requires patients with serious mental illnesses to take insurer-preferred medications before they can receive coverage for the medication recommended by their physician. SB 112, sponsored by Sen. Gayle Harrell, and HB 183, sponsored by Rep. Karen Gonzalez Pittman, would help ensure certain Medicaid beneficiaries can access prescribed treatments — without being subject to step therapy prior authorization. "We cannot afford to let step therapy practices dictate how Floridians with serious mental illnesses receive treatment," Harrell said at a news conference Wednesday.
To watch the news conference, please click on the image below:
"Tampa General patients, advocates share lifesaving stories during 'We Are TGH Day'" via Peter Schorsch of Florida Politics — Nearly 150 patient advocates who received lifesaving care at Tampa General Hospital loaded buses and trekked to the Florida Capitol for the annual "We Are TGH" Day. Their ask? None. Sharing their story with members of the Florida Legislature, patient advocates are able to show the impact of Tampa General on our state and nation. Sens. Jim Boyd, Danny Burgess, Jay Collins, Colleen Burton, Ed Hooper and Darryl Rouson met with the TGH Patient and Family Coalition. As a group, the patients heard from lawmakers about the meaning of access and quality when it comes to health care. Reps. Randy Maggard, Karen Gonzalez Pittman, Susan Valdes, Kevin Steele, and Traci Koster were among the lawmakers who welcomed the coalition to town.
To watch a part of TGH Day, please click on the image below: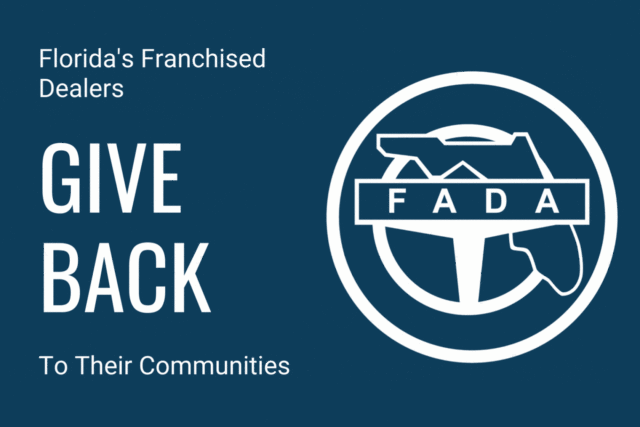 — CAP REAX —
Democrats deride Senate Republicans for playing cleanup crew — Senate Democratic Leader Lauren Book and other members of the Senate Democratic Caucus slammed their Republican colleagues for passing the election crimes and immigrant relocation bills. "Held mere weeks before General Session, this farce of a Special Session was called to clean up the Governor's messes and fix his legal woes, not to solve issues facing Floridians," said Book. Sen. Jason Pizzo added, "(Senate Republicans) seem to be too consumed with following the orders and directive, the whims and wishes of the Governor and not of their constituents." Meanwhile, Sen. Tracie Davis said she was "incredibly disappointed to be here for a seventh Special Session that has goals beyond actually serving Floridians."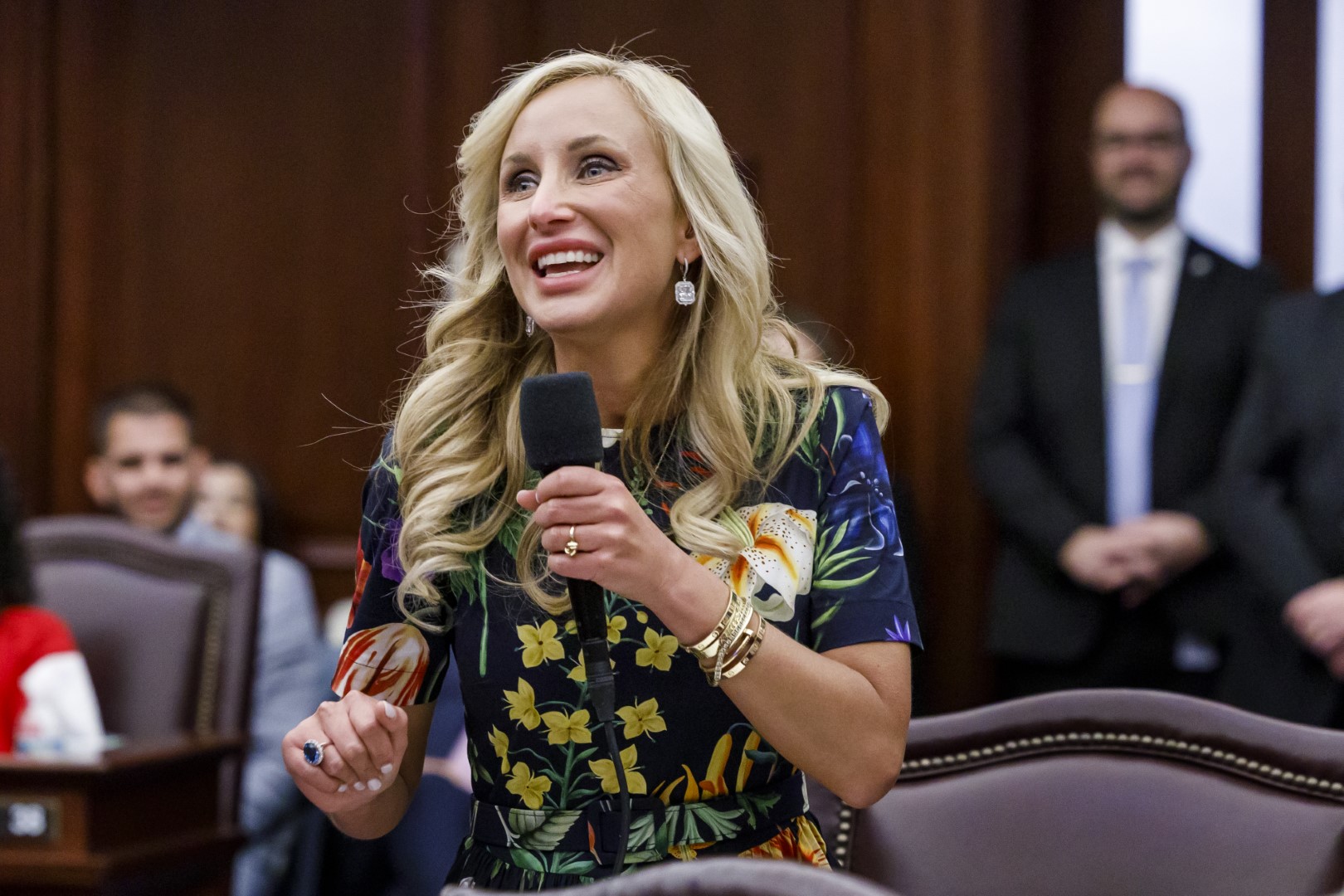 First Amendment Foundation sounds the alarm on DeSantis' defamation proposal — FAF said it is alarmed at the Governor's recent pitch to make it easier for politicians and other public figures to sue media outlets for defamation. "We are deeply concerned that Florida is attempting to turn back the clock on legally protected free speech that criticizes public figures and elected officials," said Bobby Block, the foundation's Director. FAF said that critics of the current "actual malice standard" for defamation suits believe it makes it impossible for those who have been legitimately defamed to succeed in court. However, Block said the standard "recognizes federal constitutional protections for free speech and press based on the principle that debate on public issues should be uninhibited, robust and wide-open, and that it may well include sometimes unpleasant attacks on government and public officials.
Florida Council of 100 lauds workforce housing plan — A group made up of influential Florida business leaders is praising Senate President Kathleen Passidomo's priority bill to spur affordable housing development and construction. "As Florida's economy continues to grow, there is a need for affordable workforce housing in every region of the state," said Florida Council of 100 CEO Bob Ward. "We applaud President Passidomo for acting on this critical issue and look forward to working together to ensure every Floridian has access to attainable housing that enhances their ability to have a prosperous career and high quality of life." The statement came after the Senate Community Affairs Committee voted unanimously to advance the bill (SB 102).
Sadowski Coalition joins chorus praising affordable housing plan — A nonpartisan collection of more than 40 statewide organizations also heralded the advance of the Passidomo-backed housing bill. "We applaud the Senate Committee on Community Affairs today for their support of Senate Bill 102 and for passing it out of their committee," said Mark Hendrickson, the facilitator of the Sadowski Coalition and executive director of the Florida Association of Local Housing Finance Authorities "This is a well-thought-out and collaborative piece of legislation that will help to address Florida's backlog of affordable, attainable and workforce housing in the state. SB 102 will not only maintain the high level of funding for Florida's SHIP and SAIL programs, but it will provide additional funding for SAIL and work to increase attainable and affordable housing options — for Floridians of all income levels and all stages of life — throughout the state."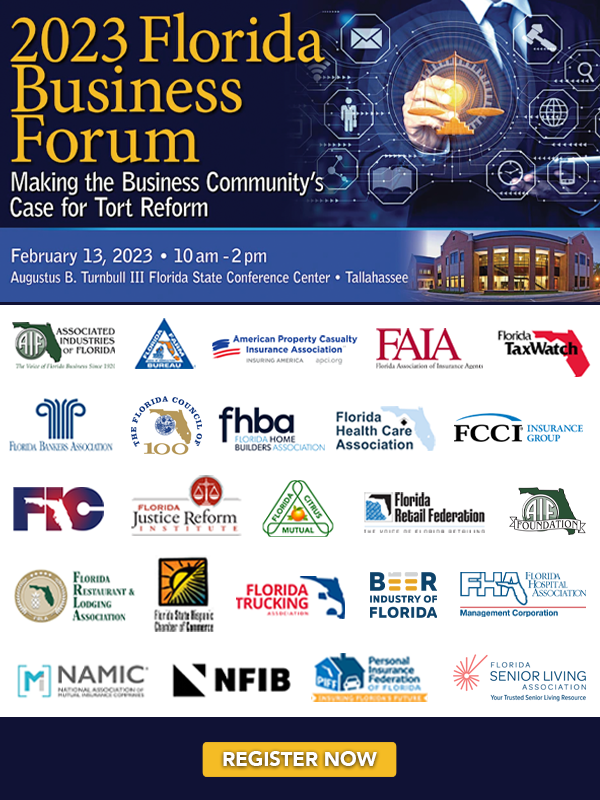 — LEG. SKED. —
— The Senate Select Committee on Resiliency meets to receive an update from Wesley Brooks, the state's chief resiliency officer: 8:30 a.m., Room 412, Knott Building.
— The House Criminal Justice Subcommittee meets to consider HB 71, from Reps. Patt Maney, and Bobby Payne, to increase criminal penalties for violent crimes committed against defense attorneys: 9 a.m., Room 404, House Office Building.
— The House Energy, Communications & Cybersecurity Subcommittee will workshop on service provided by municipal utilities outside city boundaries: 9 a.m., Reed Hall, House Office Building.
— The House Postsecondary Education & Workforce Subcommittee meets to receive an update from the REACH office about workforce issues: 9 a.m., Morris Hall, House Office Building.
— The House State Administration & Technology Appropriations Subcommittee meets to receive an update about DeSantis' proposed budget for fiscal year 2023-2024: 9 a.m., Room 212, Knott Building.
Fifteen minutes after the Senate Select Committee on Resiliency meeting. — The Senate Special Order Calendar Group will set a special-order calendar for bills heard on the Senate floor. Room 401, Senate Office Building.
— The House Choice & Innovation Subcommittee meets for an update on school start times and the effects on adolescent sleep: 11:30 a.m., Reed Hall, House Office Building.
— The House Civil Justice Subcommittee meets to consider HB 133, from Rep. Jim Mooney, to allow landlords to collect monthly fees instead of security deposits: 11:30 a.m., Room 404, House Office Building.
— The House Infrastructure & Tourism Appropriations Subcommittee meets to consider HB 63, from Rep. Linda Chaney, honoring Pinellas County Sheriff's Deputy Michael Hartwick, who was killed in the line of duty in Sept. . The bill would name a part of Interstate 275 as "Deputy Sheriff Michael Hartwick Memorial Highway": 11:30 a.m., Room 314, House Office Building.
— The House convenes a Floor Session: 2 p.m., House Chamber.
— The House Rules Committee meets: 8:30 p.m., Room 404, House Office Building.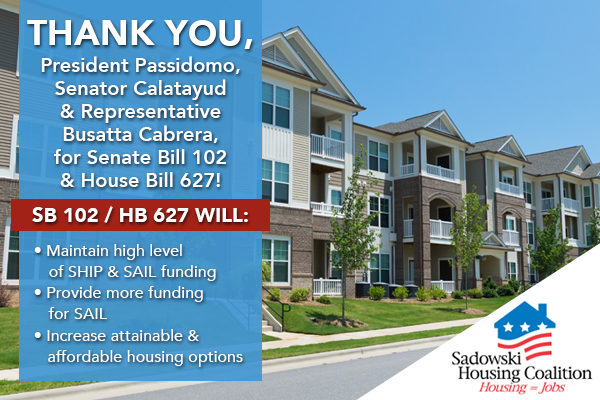 — STATEWIDE —
"DeSantis urges FDA to approve Florida Canadian drugs imports after court ruling" via Arek Sarkissian of POLITICO — DeSantis called on the U.S. FDA to approve the state's plan to import cheaper prescription drugs from Canada after a federal judge ruled against a lawsuit by the pharmaceutical industry. DeSantis said during a news conference in Ocala that approving Florida's application to import Canadian prescription drugs would help Biden rein in prescription drug costs. The state submitted its application more than two years ago. Biden pledged to make prescription drugs cheaper. "These are the same doggone drugs in Canada, they're just a lot cheaper," DeSantis said. "So, if [Biden] was really serious about it, the FDA would approve it."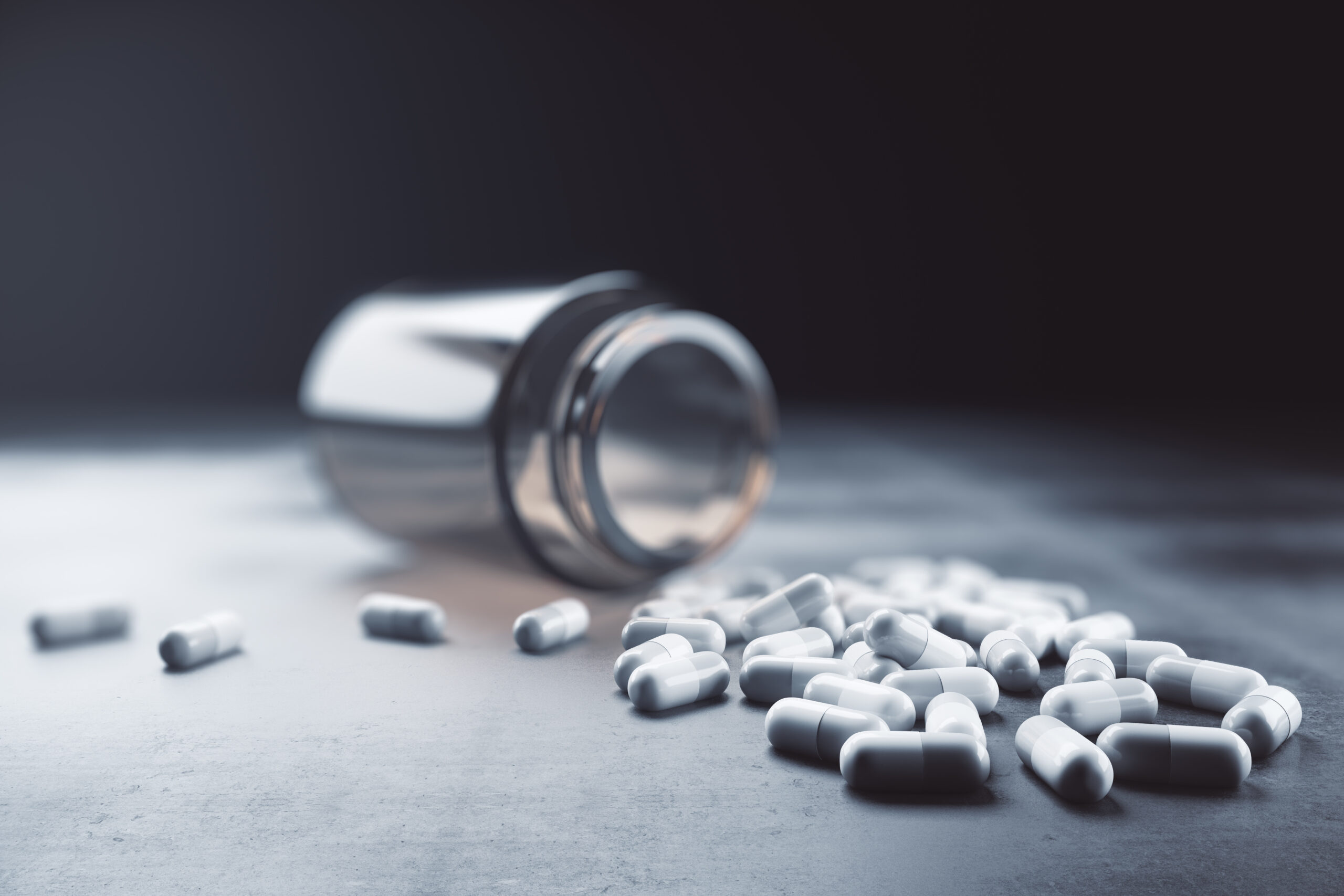 "Doctors raise concerns over Florida possibly requiring student athletes' menstrual info" via Michelle Marchante of the Miami Herald — While a change in diet, medication, exercise and stress can all affect a girl's menstrual flow, doctors say cycle irregularities don't affect their ability to play sports and are raising privacy concerns over a state board proposing to mandate that information for Florida students to play high school sports. The Florida High School Athletic Association's 16-member board of directors, made up of 14 men and two women, had scheduled a vote on this issue later this month. The board, however, will hold an emergency meeting Thursday to discuss the FHSAA proposal, which has drawn criticism from medical professionals, students, parents, coaches and others over student-athlete medical privacy issues.
"High school graduation rates hit a non-pandemic high" via Anne Geggis of Florida Politics — High school graduation rates in Florida's public schools have hit a new high, not counting the years when students were getting a boost courtesy of pandemic policies. The House Education Quality Subcommittee was briefed on graduation rates at the state's public schools and the numerous different paths offered to cross that high school graduation stage for credentials to open doors into the working world or college studies. "Obviously, this is a dramatic increase," said Rep. Alex Rizo, subcommittee Vice Chair, referencing the slide that showed graduation rates at 59.2% in 2004, compared to 87.3% of the class of 2022 earning diplomas.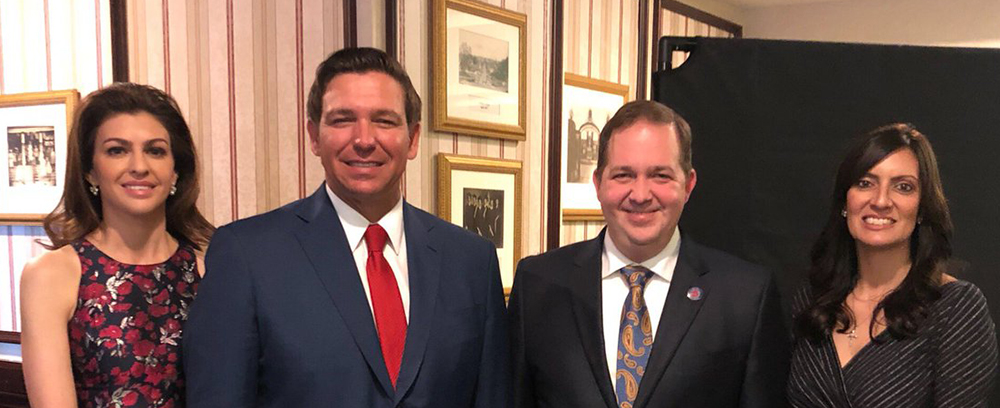 "Evan Power endorsed by 16 members of state committee for GOP Chair" via Michelle Vecerina of Florida's Voice — Chair of Leon County Republican Party Power received endorsements from 16 members of the state committee for Chair of the Florida Republican Party. State GOP Vice Chair Christian Ziegler is running against Power to replace outgoing Joe Gruters. Power started his career working for now-Sen. Marco Rubio in the Florida House of Representatives, serving both in the Majority Office and the Procedures and Policy Office where he left after serving as the Legislative Analyst. In 2010, he was elected Vice Chair of the Leon County Republican Party and in 2014, he was elected Chair.
"Private equity is pouring billions into Florida's economy" via Christina Georgacopoulos of the Tampa Bay Business Journal — Private equity investments added billions of dollars to Florida's economy in the last decade, according to a study published by the Washington Economics Group ahead of the Florida Venture Forum's venture capital conference in Miami this week. Venture capital and private equity firms invested $210 billion in Florida companies in total between 2012 and 2021, according to the report. The estimated total economic impact of those investments exceeded $85 billion, creating 465,000 jobs and generating $26.8 billion in household income.
Happening today:
Biden will appear in Tampa to discuss issues such as Social Security and Medicare. Details TBA.
— The Florida Board of Professional Engineers meets: 8:30 a.m., Hyatt Place Orlando Airport, 5434 Forbes Place, Orlando.
— The Florida Rehabilitation Council for the Blind meets in Broward County: 8:30 a.m., Hotel Dello Fort Lauderdale Airport, Tapestry Collection by Hilton, 28 South Federal Highway, Dania Beach. Call-in number: (850) 583-5063. Dial-in code: 582394835.
— The Florida Supreme Court will hear an appeal of a death sentence by Roderick Orme, who was convicted of raping and murdering Lisa Redd in 1992 in Bay County: 9 a.m., Florida Supreme Court, 500 South Duval St., Tallahassee.
— The South Florida Water Management District Governing Board meets: 9 a.m., Fort Lauderdale Marriott Coral Springs Hotel & Convention Center, 11775 Heron Bay Blvd., Coral Springs.
— The Florida Supreme Court will release opinions: 11 a.m.
— The Northwest Florida Water Management District Governing Board meets: 1 p.m. CT, Bascom School House, 4969 Basswood Road, Bascom.
— The Economic Estimating Conference meets to discuss the national economy: 3 p.m., Room 117, Knott Building.
— The Florida Department of Transportation will present details of a project to widen I-295 in Duval County from north of Heckscher Drive to Pulaski Road: 4:30 p.m., Oceanway Community Center, 12215 Sago Ave., Jacksonville.
— The Florida Gateway College Board of Trustees meets: 5 p.m., Florida Gateway College, Administration Building, Lake City.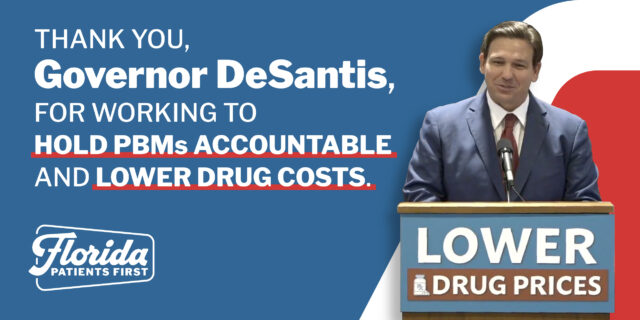 — D.C. MATTERS —
"Joe Biden aims to win back white working-class voters through their wallets" via Jonathan Weisman of The New York Times — With his call for a "blue-collar blueprint to rebuild America," Biden on Tuesday night acknowledged rhetorically what Democrats have been preparing for two years: a fierce campaign to win back white working-class voters through the creation of hundreds of thousands of well-paid jobs that do not require a college degree. At the speech's heart was an appeal to Congress to "finish the job" and a simple challenge. "Let's offer every American the path to a good career whether they go to college or not," he said.
"He didn't mention Rick Scott. But Biden used his plan to bait Republicans on Social Security, Medicare." via Antonio Fins of The Palm Beach Post — Biden triggered his GOP rivals by saying: "Instead of making the wealthy pay their fair share, some Republicans, some Republicans want Medicare and Social Security to sunset every five years." In his State of the Union address Tuesday night, Biden used Sen. Scott's controversial "sunset" plan to bait Republicans into apparently backing protections on Social Security and Medicare. The moment came almost 40 minutes into Biden's address. The President, already turning combative on fraught debt ceiling negotiations, triggered his GOP rivals by saying: "Instead of making the wealthy pay their fair share, some Republicans, some Republicans want Medicare and Social Security to sunset every five years."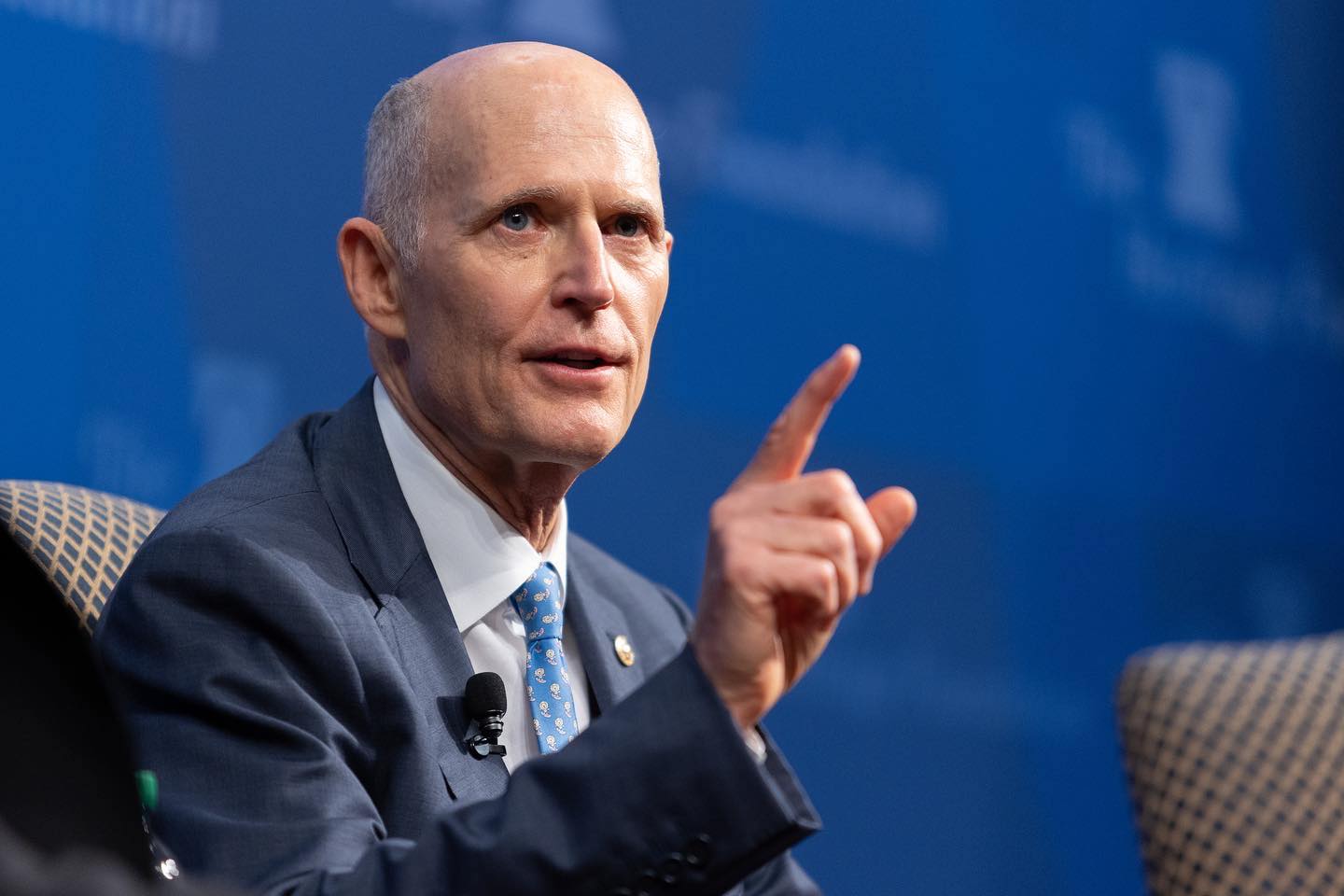 "Hotels, airlines push back against Biden's war on 'junk fees'" via Trevor Fraser of the Orlando Sentinel — The airline and hotel industries are pushing back against federal legislation against "junk fees," charges for basic services that consumer advocates say are often hidden or excessive — after Biden called on Congress to pass the new regulations in the State of the Union address on Tuesday. The bill, dubbed the Junk Fee Prevention Act, would have major impacts on visitors to Orlando, including what fees resorts and hotels would be able to charge and how airline ticket prices could be advertised.
"Daylight saving time 2023: U.S. Senate OK'd Sunshine Protection Act, but Florida will still spring forward, for now" via Jennifer Sangalang of the Pensacola News Journal — There are lots of reasons to look forward to spring: Warmer weather, spring break, daylight saving time. Well, for some, anyway. At 2 a.m. EST Sunday, March 12, Florida residents will have to set their clocks forward by one hour. In 2022, the U.S. Senate unanimously approved a bill called the "Sunshine Protection Act," which was introduced by Sen. Rubio. The bill would permanently extend daylight saving time from eight months of the year to the full 12 months. But the measure has not yet been passed by the U.S. House of Representatives, nor has it been signed into law by Biden.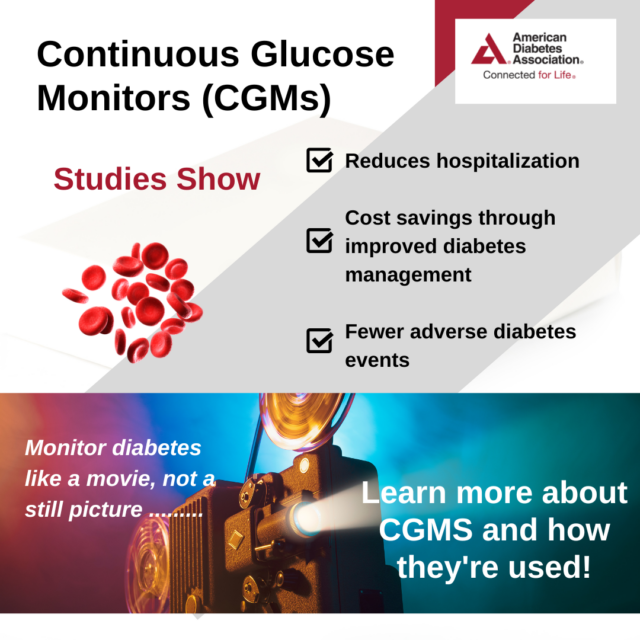 — EPILOGUE TRUMP —
"Charlie Kirk's right-wing empire loses a key asset: Students for Trump" via Isaac Stanley-Becker of The Washington Post — As the 2024 Presidential Election cycle gets underway, the political arm of Turning Point USA, the influential right-wing nonprofit run by Kirk, is losing a key asset: Students for Trump. Students for Trump has leased its popular web domains and social media accounts to Kirk's Turning Point Action since 2019, supporting the group's move into more explicit campaign work and solidifying its identity for donors as the country's premier conservative youth movement. With more than 1.3 million followers across Twitter, Facebook and Instagram, Students for Trump amplified Turning Point's online megaphone, making its messaging go viral and rallying its activists around the former President.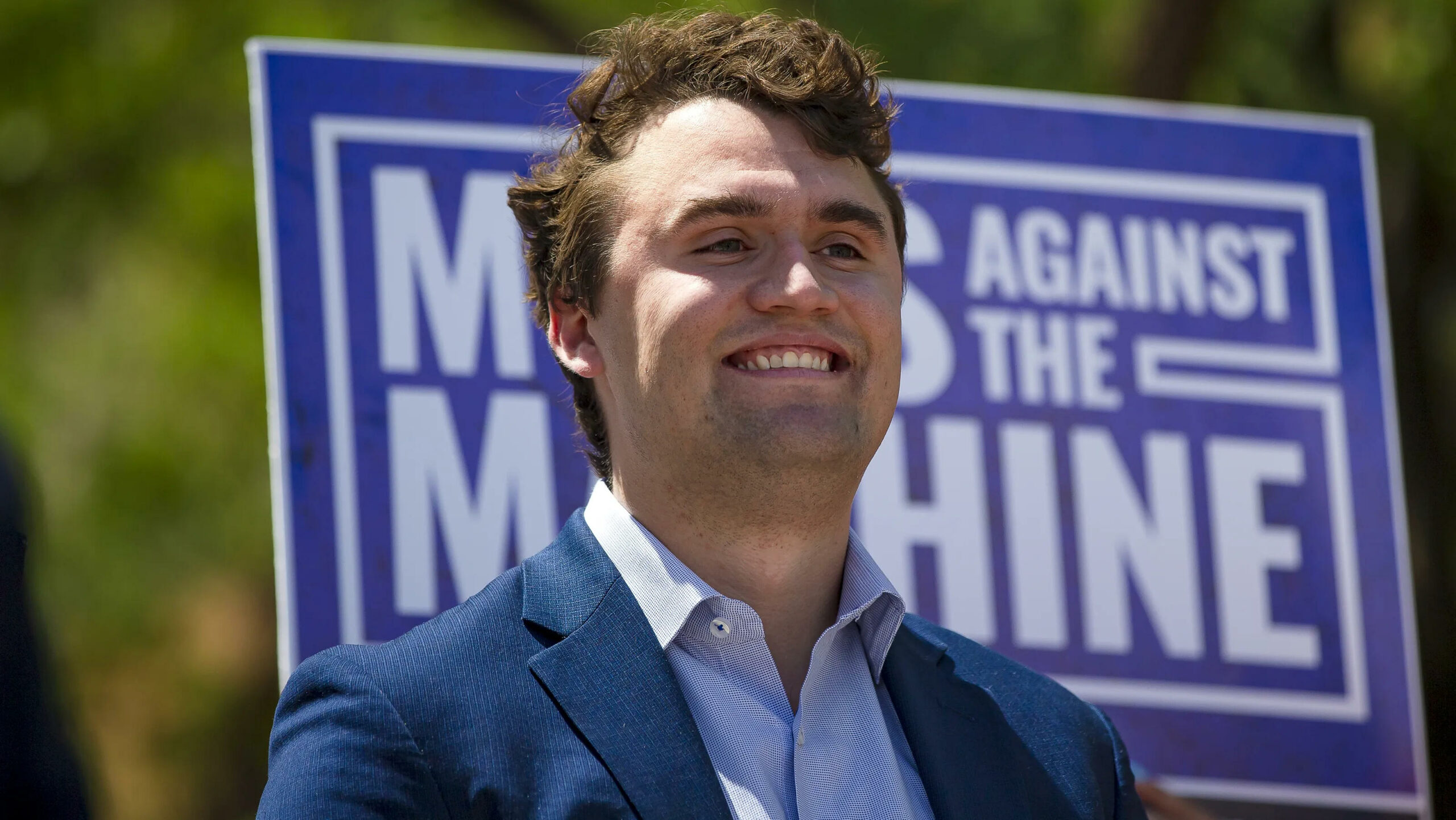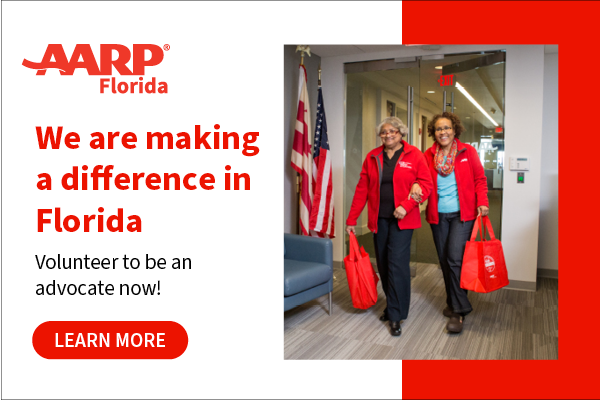 — LOCAL: S. FL —
"Inappropriate-touching allegation against School Board member clouds Superintendent's departure" via Scott Travis of the South Florida Sun-Sentinel — An allegation that a Broward School Board member inappropriately touched a district staff member led to a strained job separation for Superintendent Vickie Cartwright. Cartwright's last meeting was Tuesday. She was waiting to see if the School Board approved a $366,000 settlement she had negotiated last week with Board Chair Lori Alhadeff. But Board members and some speakers at Tuesday's meeting accused Cartwright of trying to use an allegation involving new Board member Allen Zeman to obtain more money from the district. "Broward County is being strong-armed," Board member Brenda Fam said during the meeting.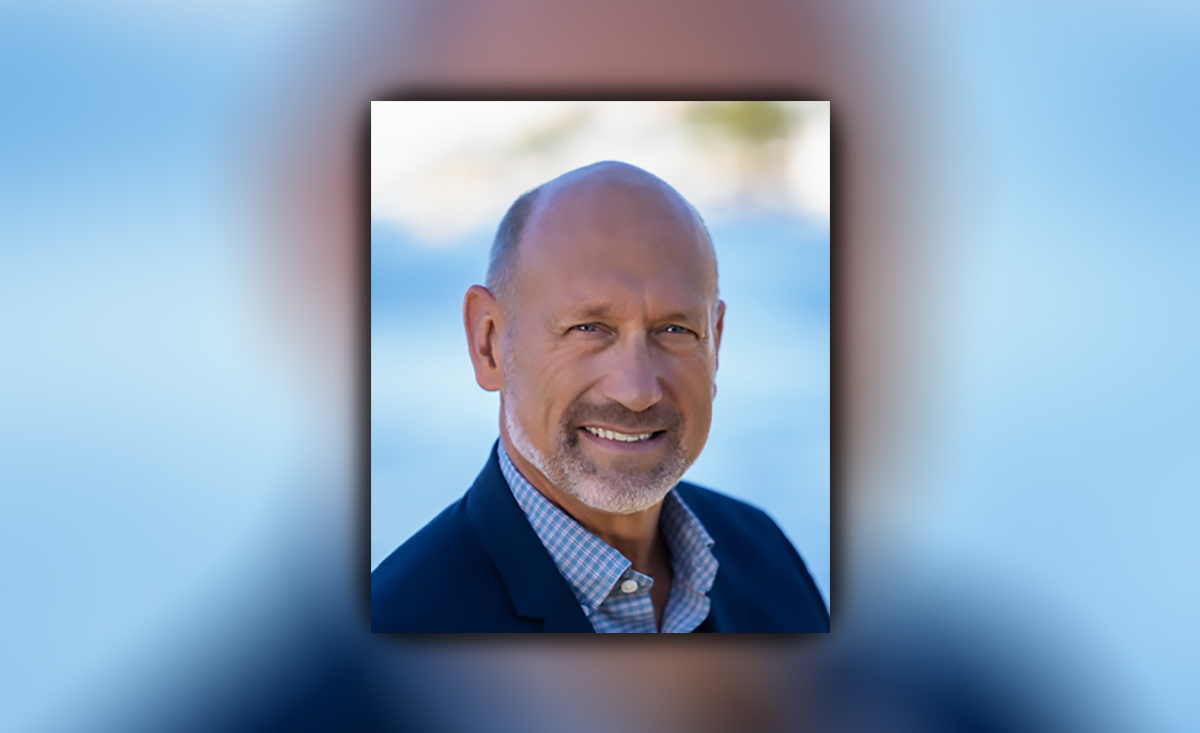 "Miami-Dade's housing director is leaving his job after nine years" via Douglas Hanks of the Miami Herald — Michael Liu, the long-serving head of Miami-Dade County's public housing department, is leaving his post at the request of Mayor Daniella Levine Cava, according to five people familiar with the decision. Appointed under then-Mayor Carlos Giménez in 2014, Liu remained as director of Public Housing and Community Development after Levine Cava took office in 2020. A former assistant secretary for the federal Department of Housing and Urban Department, Liu presided over the redevelopment of Miami-Dade's oldest public housing complex, Liberty Square, which reopened in 2019. He's also managed the ongoing reconstruction of other aging complexes run by the county but funded by Washington.
"Miami airport ranked again as Florida's busiest, knocking Orlando out of top spot" via Kevin Spear of the Orlando Sentinel — Miami International's stunning growth in airline passenger numbers last year enabled it to reclaim a title that Orlando International has been coveting as Florida's busiest airport. Miami's airport saw 13.3 million more passengers last year than in 2021 for a total of 50.6 million. "Congratulations to the MIA team and partners on surpassing 50 million passengers for the first time in its history," Miami-Dade County Mayor Daniella Levine Cava said Wednesday. "Passenger growth represents tourism revenue, job creation and expanded opportunities in Miami-Dade County — making all county residents proud." Orlando International Airport also boasted this week that in 2022 it topped the 50 million passenger mark for the second time, with the first occurring in 2019.
"Workforce housing coming to South Miami-Dade near Key Largo, part of $70M project" via Rebecca San Juan of the Miami Herald — On the southern edge of Miami-Dade County, a $70 million apartment development was given the green light to bring some discounted housing options for nearby workers. A 342-apartment development called Card Sound Key Apartments is planned for a 13-acre site at 35800 S. Dixie Highway in Florida City, said developer Michael Wohl, principal of the Coral Gables-based Coral Rock Development Group. Most of the property is vacant, except for the Last Chance Bar & Package. The apartments will be in six four-story buildings and there will be a two-story clubhouse with a pool and gym.
"Fort Lauderdale 'pulls trigger' on new $1.4 billion water plant" via Susannah Bryan of the South Florida Sun-Sentinel — By fall 2026, crystal-clear water from a new state-of-the-art water treatment plant should be streaming out of the tap — a welcome change for folks in Fort Lauderdale and beyond who've been served up yellow-hued water for decades. But that perfectly clear water will come at a cost: $666 million, which comes to $1.4 billion over the course of a 30-year loan. There is no federal bailout. Fort Lauderdale water customers will pay the tab. In 10 years alone, the average water user will pay an extra $528 a year, with the bill rising 143% from $31 to $75 per month.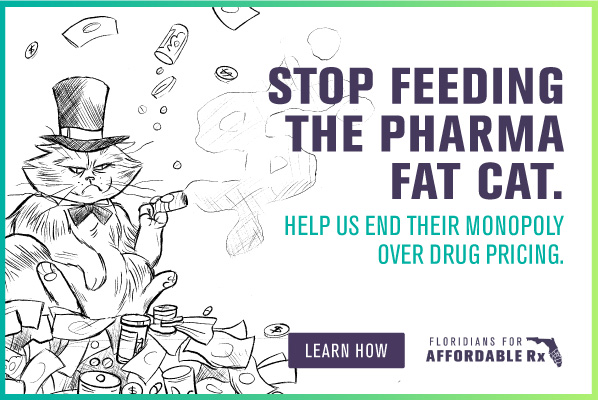 — LOCAL: C. FL —
"Will Disney, Universal affordable housing projects lead the way for more?" via Katie Rice and Trevor Fraser of the Orlando Sentinel — As Walt Disney World and Universal Orlando help build affordable apartments for employees and the public, questions remain about who is going to get to live there and what other local businesses, if any, will follow suit. The developments on land owned by the theme park companies are being constructed and managed by outside organizations but don't have opening dates yet. Disney and Universal say the 2,300 combined units will have capped rents, making them accessible to low-wage service workers who make up most of their workforce. Union President Jeremy Haicken, who represents about 18,000 service staff at Disney with Unite Here Local 737, called Disney's housing project "a positive step" toward addressing the area's housing emergency.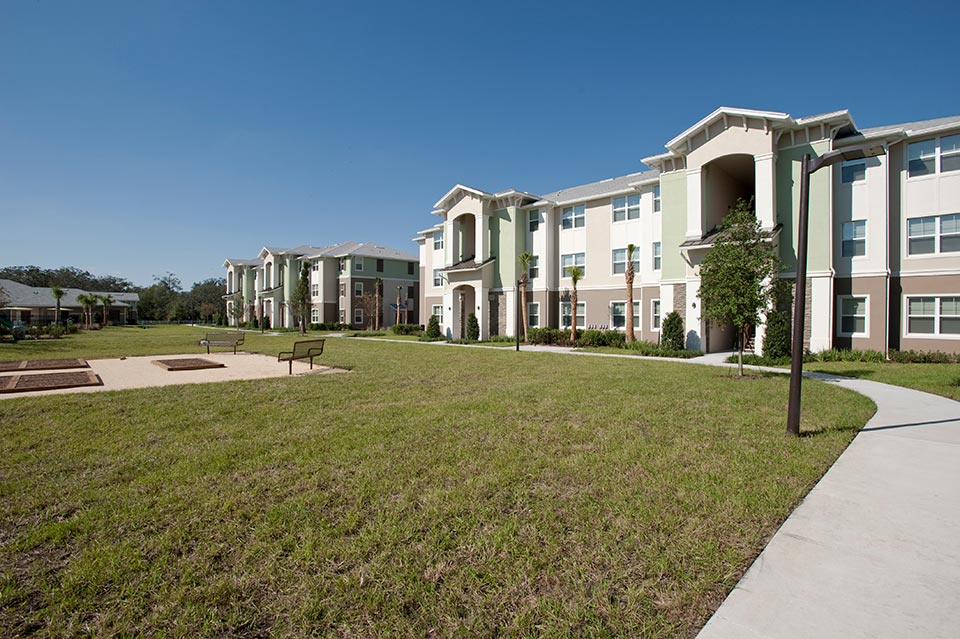 "Longtime Elections Supervisor Bill Cowles to retire at end of term" via Stephen Hudak of the Orlando Sentinel — Orange County Elections Supervisor Cowles, who has watched over elections for more than three decades, will not seek re-election in 2024, his office announced Wednesday morning. "It has been the role of a lifetime to be trusted by the citizens of Orange County to conduct (a) secure election with the highest standards of integrity," said Cowles, 69, in a statement posted on the elections website. "After a fulfilling 33 years, (which will be 35 years at the end of the term), first as chief deputy and now supervisor, it is time to pass the torch and retire to private life and enjoy time with my wife and four grandsons."
"New Central Florida Expressway Authority, Lynx leaders appointed with little discussion" via Kevin Spear of the Orlando Sentinel — As the Central Florida Expressway Authority's executive director, Laura Kelley, prepares for her last board meeting Thursday after eight years at the helm, her replacement is ready to take charge. The recent selection of Michelle Maikisch as incoming executive director of the authority, the region's operator of toll roads, played out similarly to that of the newly named chief executive officer of the region's Lynx bus system, Tiffany Homler Hawkins. Both were picked from the ranks of their agencies with virtually no public notice that a selection would occur, without public comment and following governing board discussions that combined lasted less than an hour.
"Volusia County Council OKs over $3M toward land purchase for conservation" via Sheldon Gardner of The Daytona Beach News-Journal — The Volusia County Council OK'd spending $3.01 million in Volusia Forever funds to buy a nearly 130-acre property near downtown DeLand. Volusia Forever is a more than 20-year-old program that uses taxpayer funds to buy land for conservation purposes. During Tuesday's regular County Council meeting, the purchase of the Volusia Groves and Cattle property was up for consideration. The total price tag? $4.3 million, with the city of DeLand contributing $1.29 million. The Council voted 5-2 to approve the agreement, with Council members Don Dempsey and Danny Robins voting against the purchase.
"Brevard County Manager Frank Abbate postpones retirement to extend contract" via Tyler Vazquez and Dave Berman of Florida Today — In hopes of keeping continuity of leadership, the Brevard County Commission struck a deal that will see Abbate stay past his planned retirement date, with increased benefits from the county in return. Instead of going through with his planned retirement in 2024, Abbate will remain in Brevard's top administrative position in return for sweetened benefits worth as much as $371,000, despite giving up more than that amount from his current retirement plan to which he is currently entitled. With two new Commissioners on the dais and three more still to join the board in November 2024 due to term limits, there was a consensus that Abbate's experience would supply much-needed continuity during a transitional period in the Brevard government.
"Brevard consultant failed to report political contributions, gambled with PAC funds" via Eric Rogers of Florida Today — A Brevard County political consultant is facing a long list of election law violations. But while the 12 cases against Robert Burns that came before the Florida Elections Commission (FEC) last month present "a pretty extreme case," according to an election law expert, things are both not as bad — and possibly a lot worse — for the man who has run local campaigns for both Republicans and Democrats. FEC investigators said Burns failed to file months of finance reports for his short-lived political action committee, Friends of Florida, failed to disclose tens of thousands in contributions, regularly spent money the PAC didn't have and failed to properly disclose political ads paid for with PAC funds.
"Deltona Commission votes to offer longer, pricier contract to interim Manager Jim Chisholm" via Katie Kustura of The Daytona Beach News-Journal — Former longtime Daytona Beach City Manager Chisholm might stick around as Deltona's interim Manager longer than anyone expected. The City Commission on Monday night voted 5-2 in favor of offering Chisholm a one-year $200,000 contract. Once the new contract is drawn up, it will come before the Commission for a vote during a future meeting. Earlier this month — instead of hiring a search firm, which can cost upward of $50,000 — a city news release said Deltona was accepting applications for the City Manager role until March 3. Chisholm's contract with the city wasn't on Monday's agenda but was brought up by Commissioner Jody Lee Storozuk toward the end of the meeting during Commission comments.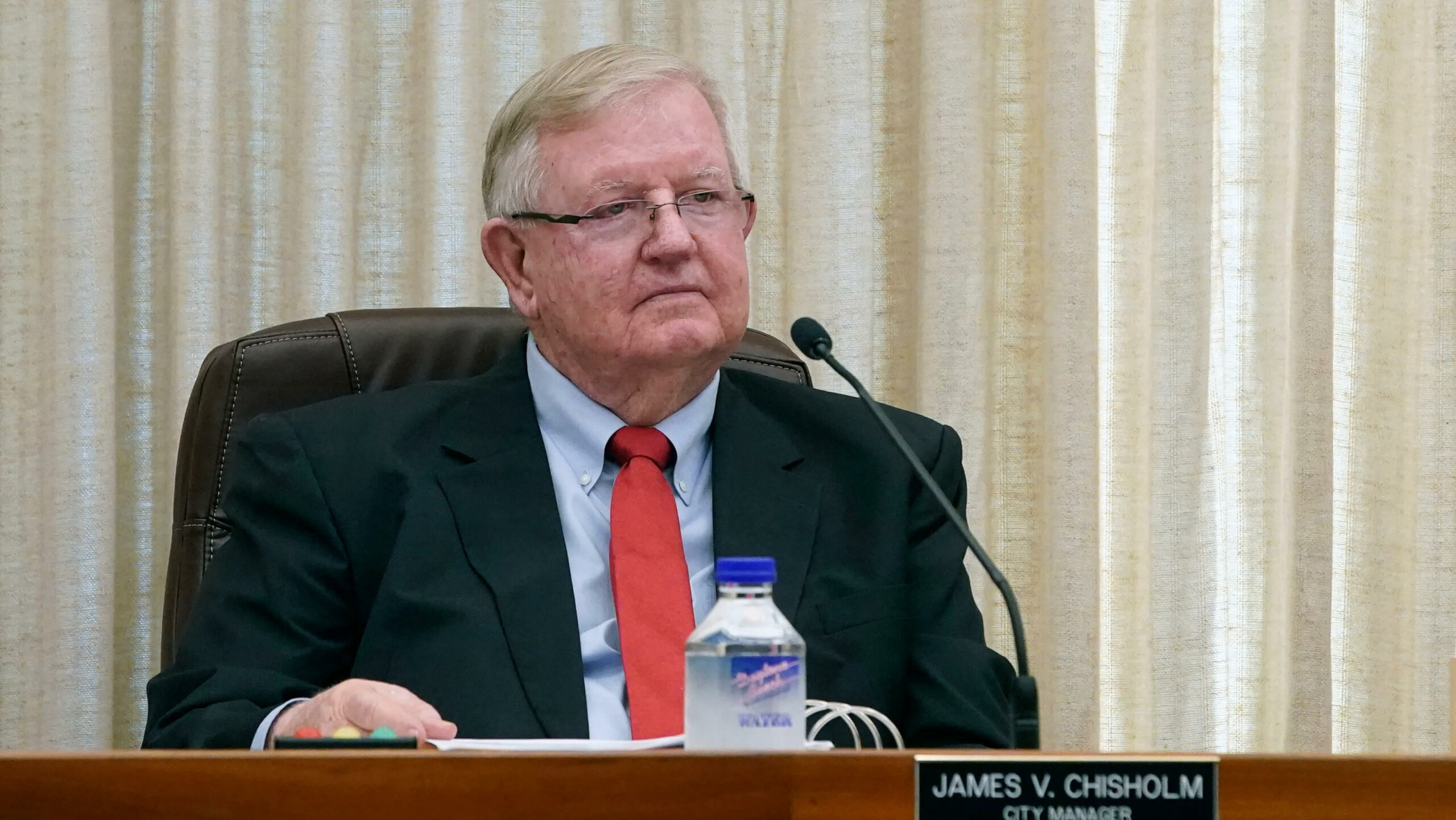 "Winter Park's Todd Weaver opts against resigning; Commissioners unsure if 'stepping down' email was binding" via Ryan Gillespie of the Orlando Sentinel — Winter Park City Commissioners plan to meet next week to decide whether an email entitled "Stepping down" sent from a City Commissioner last week was a formal resignation. Weaver, the Vice Mayor who sent the email Friday, told Commissioners he doesn't intend to resign and wants to remain in his post. The email wasn't a formal resignation and had no effective date, he contended at the Commission's regularly scheduled meeting. After debating Weaver's email, Commissioners decided to delay a vote on the situation until next week, after the city's labor and human resources attorney could issue an opinion on whether the letter was a binding resignation.
"Dede Schaffner, ex-Seminole schools' leader and volunteer organizer, dies" via Leslie Postal of the Orlando Sentinel — Schaffner served 16 years on the Seminole County School Board, but long before and long after that, she worked nonstop to help county students. She started a parent-volunteer program nearly 50 years ago, helped to organize splashy fundraisers to benefit public education and spearheaded efforts to provide weekend food bags for needy children and mentors for high schoolers, among other efforts. Schaffner, 84, of Longwood, died on Jan. 27 after a short illness and hospitalization. Schaffner was fiercely passionate about helping kids, a gentle but persuasive person who jumped in to fix problems, friends and relatives said.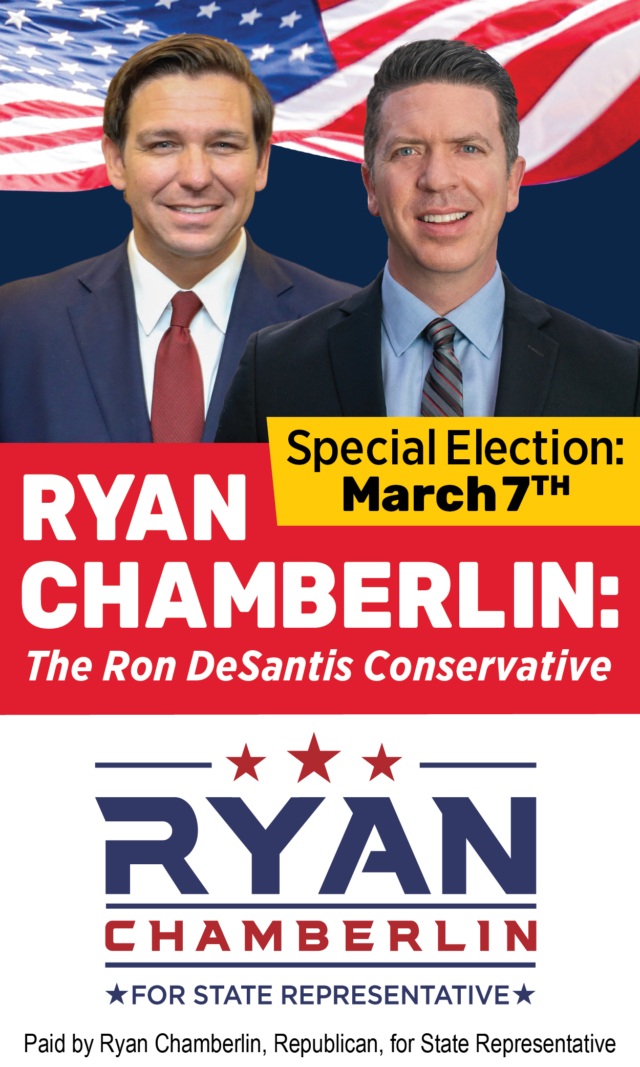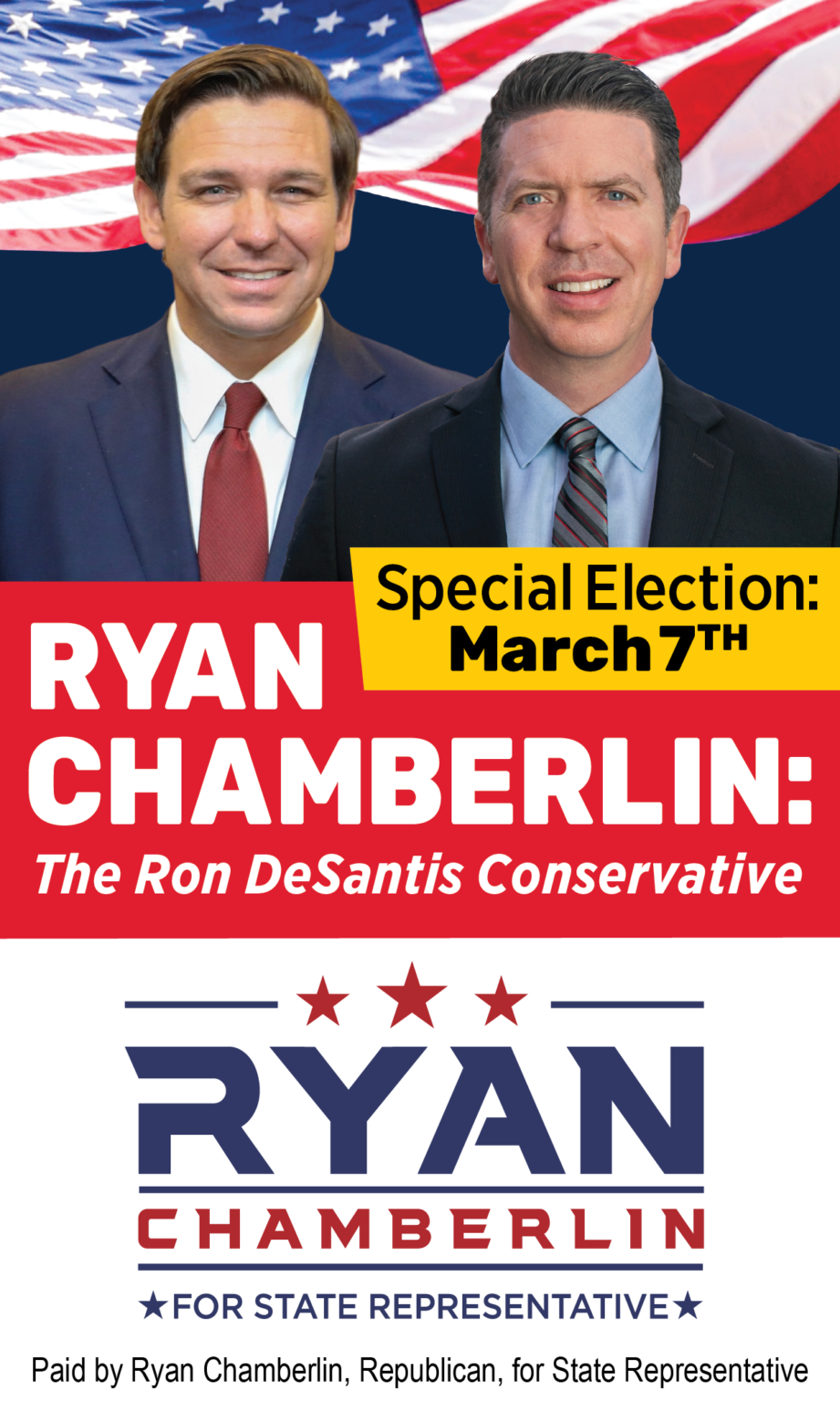 — LOCAL: TB —
"Tampa Realtors endorse Janet Cruz for Tampa City Council" via Peter Schorsch of Florida Politics — Greater Tampa Realtors is endorsing Cruz for Tampa City Council, District 3, the group announced Wednesday. "On behalf of our 16,000 members, Greater Tampa Realtors endorses Janet Cruz for Tampa City Council, District 3. Janet Cruz has a proven track record of working to improve the lives of Tampa residents," group President Jay Quigley said. "She understands the importance of a vibrant real estate market and its role in the city's economy. With her experience and dedication to the community, we are confident she will make an excellent addition to the City Council."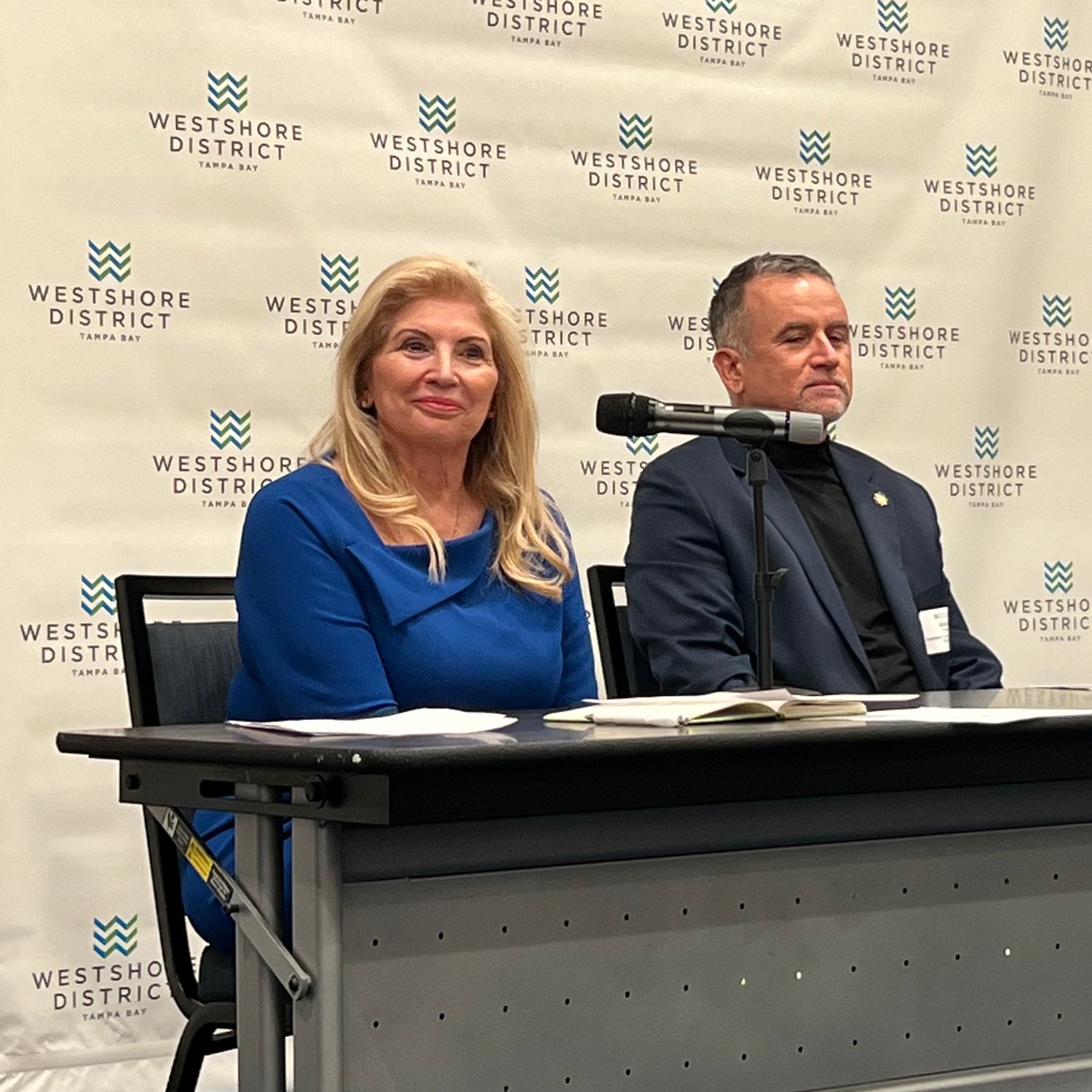 "West Central Florida Labor backs Bill Carlson in Tampa Council election" via Charlie Frago of the Tampa Bay Times — Carlson has received the endorsement of a powerful central Florida Labor Council, a leader of the union said. The decision was confirmed Wednesday morning by Brian Nathan, field organizer and political coordinator for the West Central Florida Labor Council. Carlson got the nod over Blake Casper, a Republican whose family-owned McDonald's franchises, for the Council seat covering South Tampa. It is a closely watched race. Carlson has drawn the ire of Mayor Jane Castor for his opposition to some of her policies.
"Pasco Commission delays decision on Saddlebrook makeover after lengthy hearing" via Barbara Behrendt of the Tampa Bay Times — The birds-eye view in the slide showed a winding drive from the Saddlebrook entrance through trees, lush vegetation and ponds leading to the community's iconic resort area where top tennis and golf athletes have trained over the years. Ten-year resident Joann Barbetta used that image to help describe what that sense of place means to fellow residents and why the plans of Saddlebrook's new owner, Mast Capital, are such a departure from what the community considers its identity. After numerous meetings with community groups and county officials, Mast wasn't able to sway the County Commission. A vote in favor would have forwarded the proposal to the state for review.
"Tampa Electric CEO tapped again as regional Chair for Florida Chamber of Commerce" via Peter Schorsch of Florida Politics — Tampa Electric Co. President and CEO Archie Collins will serve as the Tampa Bay regional Chair for the Florida Chamber of Commerce for the second year, his company announced Tuesday. Collins serves on the Florida Chamber Board of Directors and was also regional Chair in 2022. He has 30 years of experience in the energy sector. "The Tampa Bay region is experiencing unprecedented growth, fueled by the strength and diversity in our economy," Collins said. "Our industries support a workforce of nearly 2 million people, and we continue to attract talent from across the nation."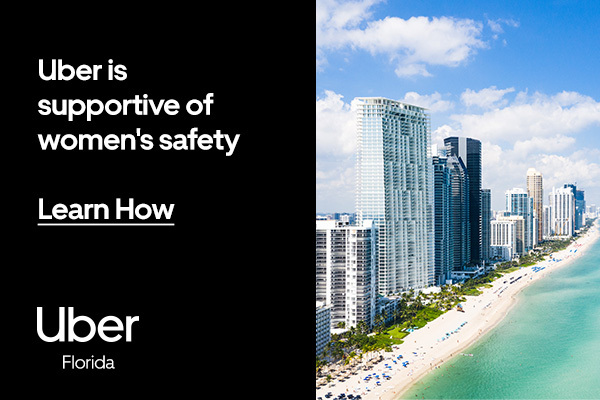 — LOCAL: SW. FL —
"Who is Lee Washington? Manatee County chooses 'calm' leader after Hopes' resignation" via Ryan Callihan of the Bradenton Herald — The sudden departure of Manatee Administrator Scott Hopes has a long-serving department director stepping up to lead the county government workforce. On Tuesday, the Board of County Commissioners voted unanimously to appoint Washington as the acting County Administrator. It's not clear how long Washington will serve in the role, but Board members say he's the perfect person for the job. "I've watched Lee grow professionally for 10 years," said Commissioner Vanessa Baugh. "He has always — every time we give him a new task — he's always handled that task and then some. He's always a step ahead." Washington has been with the county for 14 years, with most of his time spent leading the county's Veteran Services Division.
"School Board appoints Allison Foster as interim Superintendent, sets new meeting times" via Steven Walker of the Sarasota Herald-Tribune — Foster, the Sarasota County School District's executive director of human resources, was unanimously appointed to serve as interim Superintendent until the School Board chooses a permanent replacement for Brennan Asplen, who was abruptly fired in December. Foster also worked as a principal at Phillippi Shores Elementary for 13 years. Chris Renouf, who was appointed as the acting Superintendent temporarily after Asplen's departure, returns to his earlier position as an assistant superintendent and chief academic officer. Foster's contract will be drafted in the coming days and considered for approval at the next School Board meeting on Feb. 21.
"DOH releases another red tide alert for toxic algae bloom along Lee County coast" via Chad Gillis of the Fort Myers News-Press — The Florida Department of Health in Lee County has issued another red tide alert regarding high levels of toxic Karenia brevis at and around Sanibel Island. Reports from local scientists show counts off Sanibel being as high as 20 million cells per liter and fish kills can start when levels are between 10,000 and 100,000 cells per liter, according to the Florida Fish and Wildlife Conservation Commission. "Symptoms from breathing red tide usually include coughing, sneezing and watery eyes," a DOH news release says. "For most people, symptoms are temporary and typically go away when the person leaves the area. Wearing a particle filter mask may lessen the effects, and over-the-counter antihistamines decrease symptoms."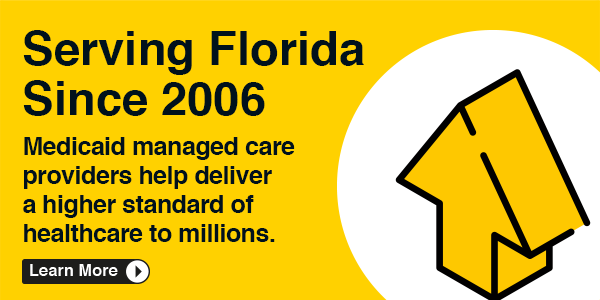 — LOCAL: N. FL —
"Mayoral ad wars head to court as Daniel Davis sues 3 TV stations over 'defamatory' attack" via Hannah Holthaus of The Florida Times-Union — Davis filed a lawsuit Tuesday against the parent companies of three Jacksonville television stations for airing what he alleged was a false defamatory ad against him. The legal filing called the ad a "hit piece" that "places images, text, and audio together to promote the false narrative that the plaintiff is 'dirty' and 'won't protect children.'" The ad, paid for by Jax First which supports opposing Republican candidate LeAnna Cumber's campaign, aired on Action News Jax, First Coast News and News4Jax. The filing alleges station management knew the ad to be untrue because of earlier emails from Davis' lawyer informing them of the falsehoods and warning them of an impending action unless the ads were taken off the air.
To watch the ad, please click on the image below:
"What's going on at TMH? Experts say incident has telltale signs of a ransomware attack" via Jeff Burlew of the Tallahassee Democrat — Tallahassee Memorial HealthCare hasn't said one way or another whether it's fallen victim to a ransomware attack, but cybersecurity experts say the drama unfolding at the region's largest hospital bears the telltale signs of one. That includes not only the severity of the incident and length of time since it reportedly began but also the lack of an explanation from hospital administrators about its exact nature. TMH announced Friday morning that its information technology department detected an "IT security issue" late the night before, prompting the hospital to take its computer systems offline.
"How much money would FSU, FAMU, TCC get under DeSantis' proposed budget? Here's the breakdown" via Tarah Jean of the Tallahassee Democrat — As DeSantis recently announced his $114.8 billion proposed state budget, it includes millions of dollars that would go toward Florida State and Florida A&M universities as well as Tallahassee Community College. While FSU would be getting $88.5 million in specific funding this year under DeSantis' "Framework for Freedom" proposal for the 2023-2024 fiscal year, FAMU would receive $33.4 million and TCC would get $6.7 million. When all is said and done, the schools could wind up with significantly more funding as priorities and projects of the college and universities get added to the budget wish list.
"FSU football coach Mike Norvell gets raise, contract extension" via Matt Baker of the Tampa Bay Times — Norvell has signed a three-year contract extension that runs through the 2029 season and will average more than $8 million annually. Norvell is coming off a 10-3 third season with the Seminoles, capped off with a win over Oklahoma in the Cheez-It Bowl. FSU finished No. 11 nationally, its highest mark since 2016, and will enter this season as one of the favorites in the ACC and a legitimate College Football Playoff contender.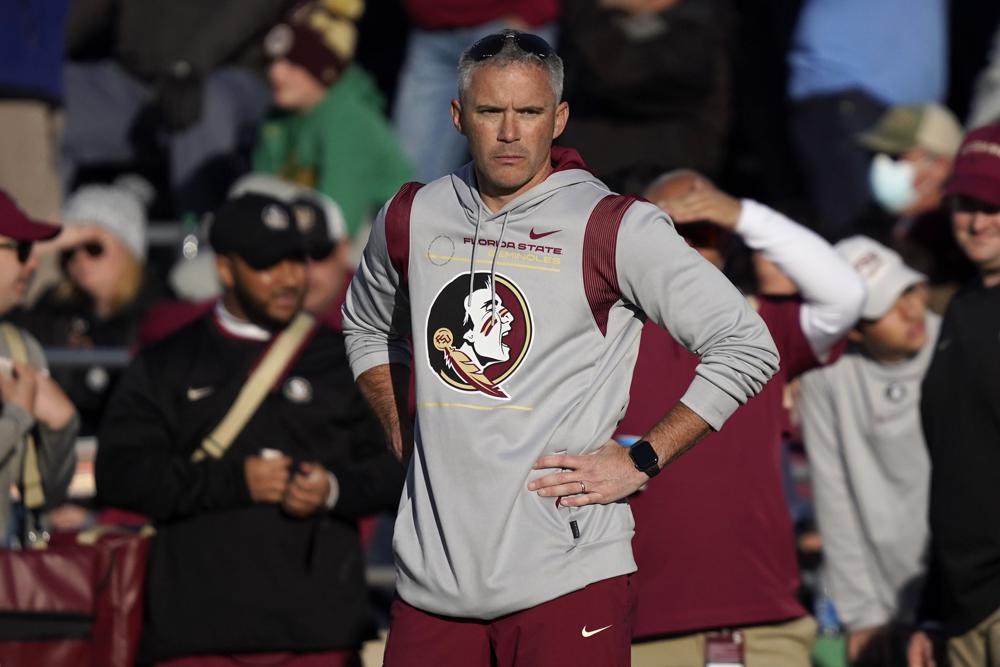 "Alachua County leaders approve 'single-largest' infusion of conservation, park funding" via Andrew Caplan of The Gainesville Sun — Alachua County leaders this week decided on how to spend nearly $200 million that will be generated from a sales tax approved by voters in the past election. The money comes in the form of a one-cent infrastructure surtax, half of which will fund a 10-year Wild Spaces Public Places extension that will be used for conservation land and parks. The other half-cent will go toward road repairs. The Alachua County Commission voted unanimously to begin implementing a decadelong master plan that calls for splitting $188 million of WSPP funding with the bulk going to preserving conservation land.
"New University of Florida President Ben Sasse: Higher ed must serve lifelong learners" via Mark Harper of The Daytona Beach News-Journal — For the first time in human history, the average worker at age 30 is not expected to be in the same career field by age 50, said Sasse, who began his presidency at the University of Florida on Monday. So now more than ever, the job of higher education is to be accessible to lifelong learners. Sasse spoke to an audience of about 400 at the 103rd annual Daytona Regional Chamber of Commerce meeting at one of the Hilton Daytona Beach Oceanfront Resort ballrooms Tuesday night. In Daytona Beach, 100 miles to the east of Gainesville, there was no hint of the campus protests that accompanied Sasse's hiring.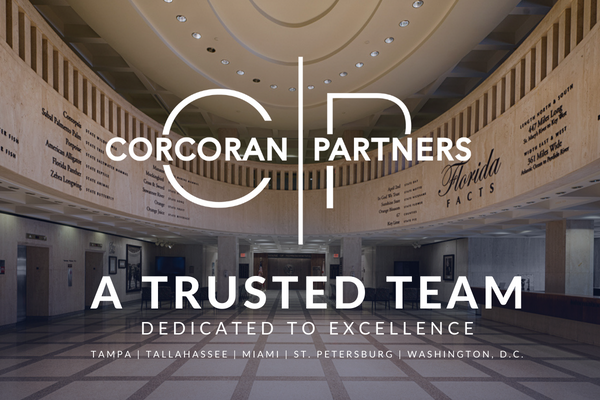 — TOP OPINION —
"Falling in line, not in love" via Jonah Goldberg of The Dispatch — Biden's biggest asset is also his biggest liability: No one really takes him very seriously. Oh, but you wouldn't know that from the coverage of his State of the Union address. It was a "master class" according to, well, a lot of people.
Biden doesn't actually inspire many people. In the modern era, Democrats have typically wanted to fall in love with their Presidents. They want them to be "transformative," history-overturning phenoms. There were very prominent people who literally talked about Barack Obama as a messianic figure (Google "Barack Obama" and "Messiah" if you don't believe me). Nobody looks at Scranton Joe and says, "There goes a lightworker." Biden got the nomination for the old-fashioned, utterly defensible, and even laudable reason that he was the best available candidate to beat Trump.
Democratic leaders know all this better than we do, and they are desperate to convince the rank and file that they should love the guy. Poll after poll shows that most Democrats don't want him to run again. Barely 1 in 5 Democrats under the age of 45 say he should serve another term.
If you're the kind of politician left-wingers can't fall in love with, you're also likely to be the kind of politician right-wingers have a hard time hating.
In the political arms race of which side is more beholden to crazy, the GOP is losing. If you want to argue that this is unfair on the merits, I'm more than open to it. But as a matter of public perception, it's not close.
— OPINIONS —
"Biden's message: What Trump promised, I'm delivering" via Ross Douthat of The New York Times — In 2016 Trump ran for President against his fellow Republicans and then against Hillary Clinton by promising economic nationalism: a break with the bipartisan enthusiasm for globalization, an end to outsourcing, a manufacturing revival, new infrastructure spending, frank competition with China instead of friendly integration. Seven years later, President Biden just gave a State of the Union speech whose key themes and most enthusiastic riffs could have been lifted — albeit with more Bidenisms and fewer insults — from Trump's populist campaign. There was an implicit condemnation of both parties for their neglect of the heartland and industrial policy and infrastructure.
"At State of the Union, Biden said he won't tolerate Chinese spying. He should consult Marco Rubio" via the Miami Herald Editorial Board — An emboldened Biden only alluded to the suspected spy balloon as "an incident last week" involving the Chinese government during his State of the Union address. "Make no mistake: as we made clear last week, if China threatens our sovereignty, we will act to protect our country. And we did." Rubio, Vice Chair of the Senate Intelligence Committee, rightly disagrees. Rubio, whose position on the intelligence committee makes him a natural spokesperson on the topic. Even his critics agree Rubio is an expert who has honed his skills by observing for decades the autocratic leaders of Cuba, Venezuela and Nicaragua, in addition to Russia and China. We think the Biden administration should find him worth listening to.
"Mari Velar: Preserving health care for Florida's seniors" via Florida Politics — Medicare is one of the most-used federal programs in Florida, with more than 3 million enrollees in the state, amounting to 20% of Florida's population. An area of concern that both our federal and state policymakers are finally working to address is the role of middlemen in the Medicare program and beyond. Increasingly, health insurers and health care middlemen called pharmacy benefit managers (PBMs) are shifting more and more costs to patients while erecting increasing barriers to access necessary care and recording record profits. PBMs are also creating more administrative burdens between patients and their providers and access to critical care. Patient input at every step will be key to ensuring access to innovative, affordable medications and treatments.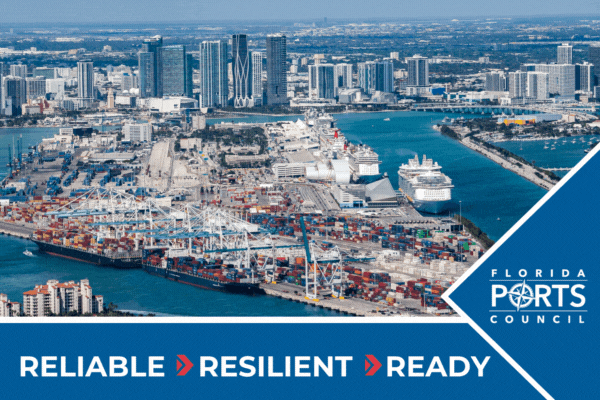 — INSTAGRAM OF THE DAY —
— ALOE —
"Busch Gardens will open Serengeti Flyer this month" via Sharon Kennedy Wynne of the Tampa Bay Times — Busch Gardens has announced that Feb. 27 will be the opening day for its new "screaming swing" attraction that will fling riders high into the air. Pass Members will be among the first to experience exclusive ride time on Serengeti Flyer on Feb. 24, the park said in an announcement. The new pendulum ride adds to the park's already deep supply of 10 thrill rides, the most of any theme park in Florida. The Serengeti Flyer has twin dueling arms that progressively sway back and forth, reaching speeds of 68 miles per hour and a 135-foot height at its peak.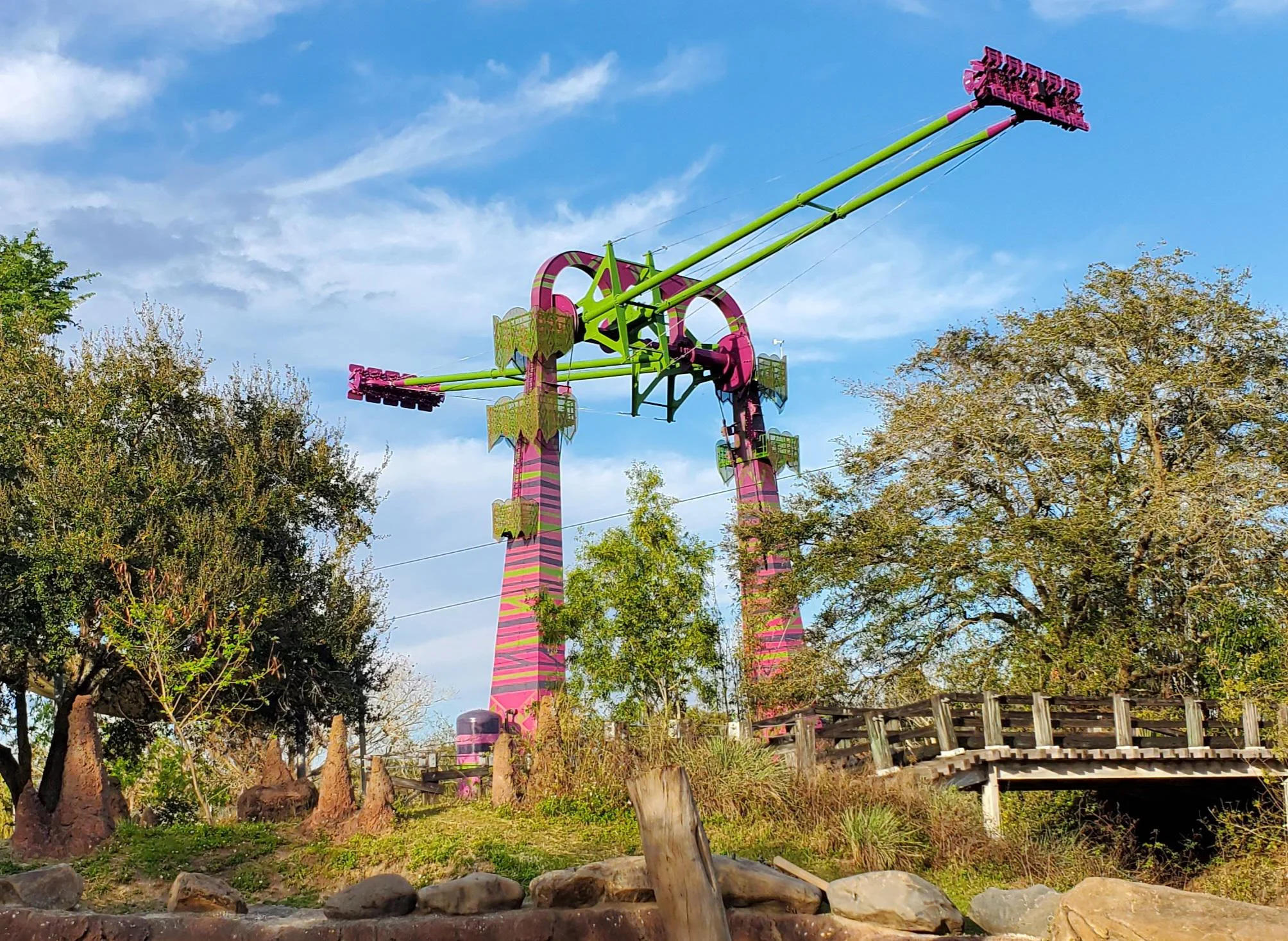 "Tom Brady, legendary quarterback, tapped as keynote speaker for Miami tech startup soiree" via Vinod Sreeharsha of the Miami Herald — Newly retired star quarterback Brady, a part-time South Florida resident and future first-ballot NFL Hall of Famer, will deliver the keynote speech at Miami's eMerge Americas 2023 global technology conference in April at Miami Beach. Conference organizers said Brady will give the annual gathering for technology and finance insiders and startup entrepreneurs major celebrity power. The seven-time Super Bowl champion will speak on April 20, the first day of the two-day event at the Miami Beach Convention Center. He is expected to discuss his experience as an entrepreneur and athlete for over two decades in a moderated conversation, eMerge said.
—SUPER BOWL —
"Super Bowl backup QBs have shined from Jeff Hostetler to Nick Foles" via Josh Dubow of The Associated Press — There have been several examples of backups leading a team to the big game with the most recent coming in the 2017 season when Foles took over in Philadelphia for the final three games of the regular season after Carson Wentz got hurt. Foles struggled at first before a storybook finish, becoming the only QB ever to throw for at least 350 yards and three TDs in the conference title game and Super Bowl in the same season to outduel Tom Brady for the championship with a 41-33 win. "I wasn't worrying about the scoreboard, I wasn't worrying about the time, I was just playing ball," Foles said after that game.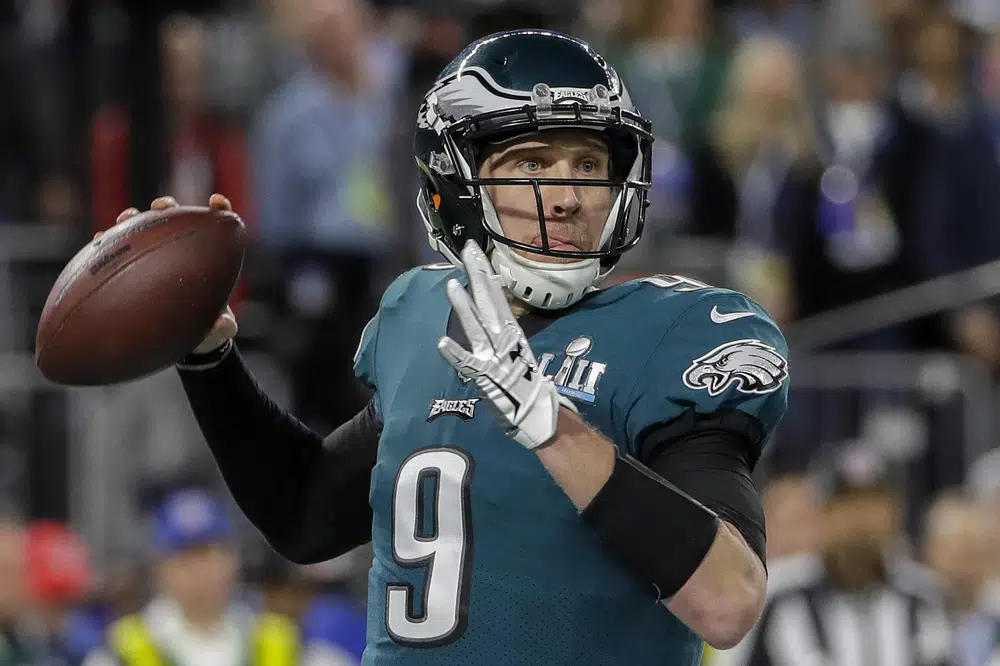 "Super Bowl gambling surging as states legalize it? You bet" via Wayne Parry of The Associated Press — As legal sports gambling proliferates, the number of Americans betting on the Super Bowl and the total amount they're wagering is surging — although most of the action is still off the books. An estimated 1 in 5 American adults will make some sort of bet, laying out a whopping $16 billion, or twice as much as last year, according to an industry trade group. Even as legal gambling has spread to two-thirds of U.S. states, independent analysts say only about $1 billion of the total being wagered on Sunday's game will happen through casinos, racetracks or companies such as FanDuel and DraftKings, whose ads have become ubiquitous during sporting events.
— HAPPY BIRTHDAY —
Happy birthday to former U.S. Rep. Patrick Rooney, former state Rep. Fred Costello, and our friend, Todd Jennings, former Chair of the Pinellas County Republican Executive Committee.
___
Sunburn is authored and assembled by Peter Schorsch, Phil Ammann, Daniel Dean, Ryan Nicol, Jacob Ogles, and Drew Wilson.