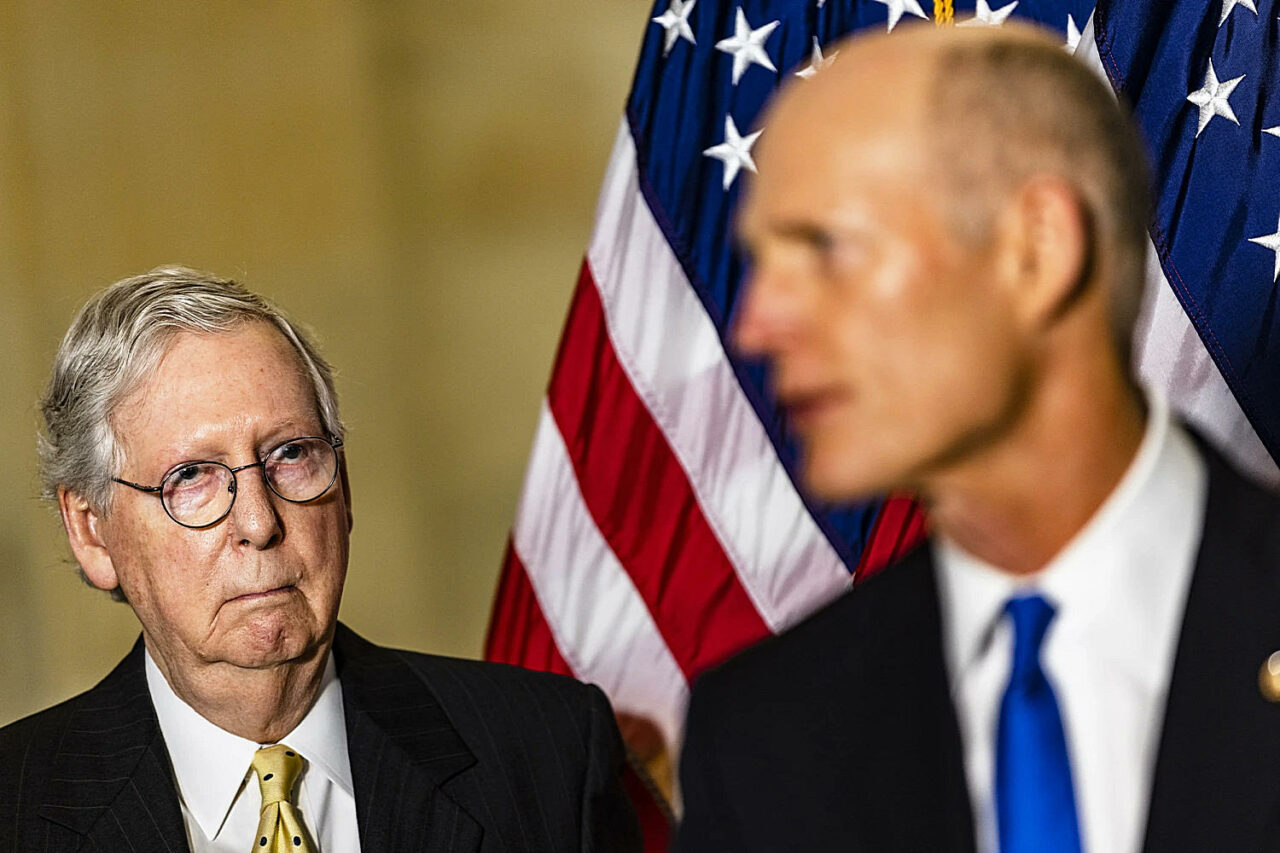 The Florida Senator still has a friend in ranking Commerce member Ted Cruz, however.
The hurt feelings continue from U.S. Sen. Rick Scott regarding the leader of the Republican Senate Caucus.
The Senator took to Fox News Channel's "America's Newsroom" to describe U.S. Sen. Mitch McConnell of Kentucky as "pretty petty" for removing him from the Senate's Commerce Committee.
"He just kicked me off a committee," Scott groused to host Bill Hemmer. "So that was pretty petty."
"I'd been on the committee for four years. I probably ran the biggest business of anybody that's served in the Senate. I was Governor of the third biggest state in the country, the third biggest economy in the country, and I got kicked off of Commerce," he continued. "But I've got a relationship with Ted Cruz, who's a ranking member. I'll continue to work on all the issues that I need to work on on Commerce."
Scott had spent his first four years in the Senate on that committee without incident, but last year saw the Senator run in opposition to McConnell with a "12-point plan to rescue America" that was a non-starter for McConnell.
After the Midterm Elections, when Scott's promise to flip the Senate Republican as head of the National Republican Senatorial Committee went unfulfilled, the Florida Senator mustered just 10 votes in an ill-fated leadership challenge to McConnell.
Neither of those decisions likely helped the McConnell relationship.
Scott has complained for days about the move to remove him from Commerce, framing it as retributive, while McConnell denies "reprisal" or "animus" drove the omission.
"This is what happens when you challenge leadership," Scott said. "It was McConnell's decision to remove someone who has actually run businesses and ran the third-largest state from a committee I've served on for four years. You'll have to ask him why."
While Scott continues to press the issue in interviews, it's also fodder for fundraising emails. A recent one saw a quip: "Maybe they'll take away my parking spot, next?"
If that's the case, he can at least carpool with Ted Cruz.