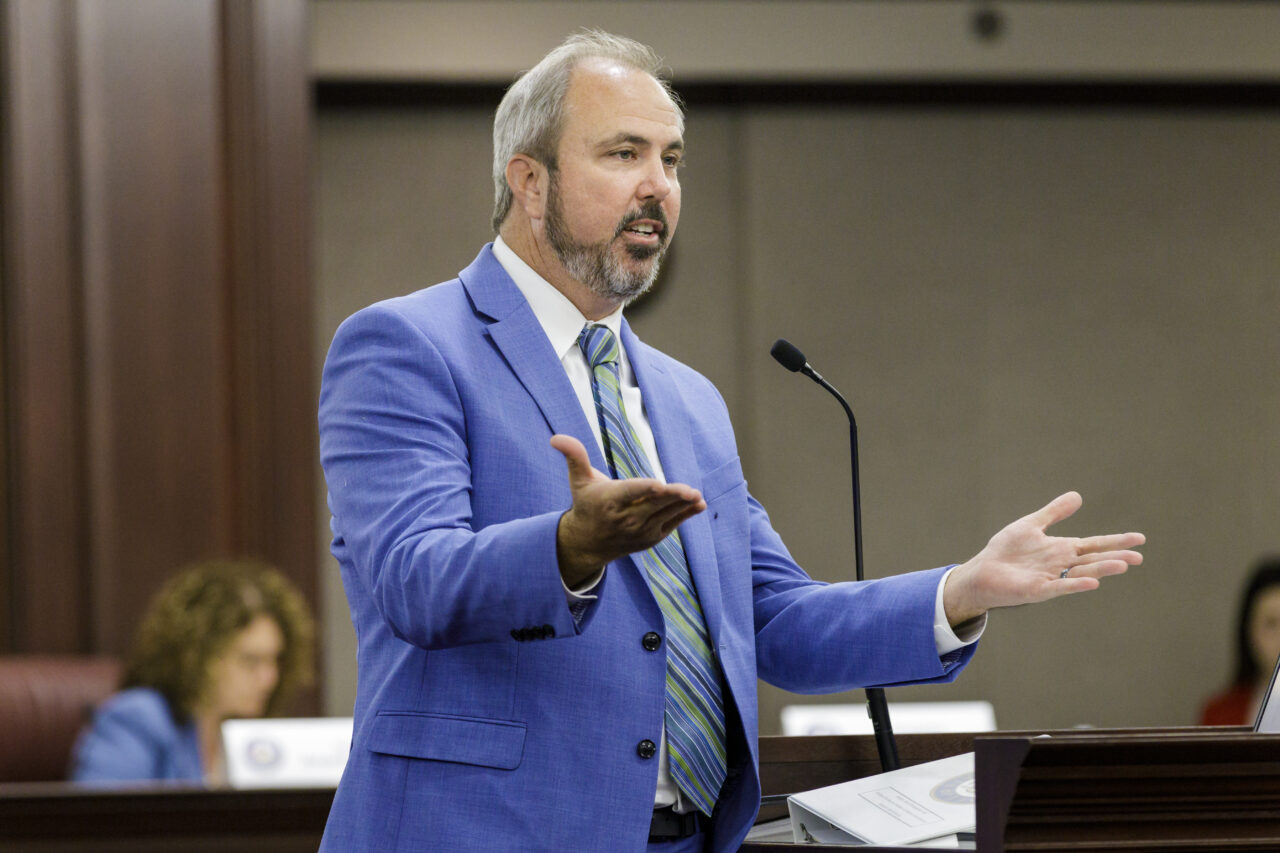 The political figures haven't agreed on all issues, but he sees the former Speaker's hire as a 'lifeline.'
Sen. Joe Gruters warmly greeted news Richard Corcoran would become interim President at New College. In fact, the Sarasota Republican said he wanted trustees to recruit the former House Speaker in its last presidential search.
"I actually said a couple years ago, Corcoran is the best choice," Gruters said.
That's somewhat surprising considering the two men's history. Gruters served in the House during Corcoran's tenure as House Speaker. But while Corcoran waged political war with then-Gov. Rick Scott over incentives, economic development and tourism funding, Gruters remained a staunch ally of the Governor.
Yet Gruters later nominated Corcoran for the job of Florida State University President. Corcoran, then Education Commissioner, didn't get that job.
Around the same time, New College had its own presidential search going. Gruters said he urged trustees to try and poach Corcoran. Instead, the college in his Senate district hired Dr. Patricia Okker.
Gruters only has praise for Okker, and said he was disappointed when a new board of trustees fired her last month without cause.
"I did not know Okker was going to be fired and I feel bad for her," Gruters said. "I'm sad to see her go. I know she gets a year sabbatical and then can come back and teach at New College and I hope she does."
The campus has seen upheaval since Gov. Ron DeSantis appointed six new members, including conservative pundits and think tank leaders, to the board of trustees. While Gruters feels Okker could have led the college through a transition, he understands a desire to "rip the band-aid off."
He feels good about the Corcoran hire he dreamed would happen two years ago.
"Richard Corcoran is a man of excellence," Gruters said, regardless of past disagreements.
While Gruters and other lawmakers have secured state funding for New College in recent years, DeSantis has frequently vetoed it. With a DeSantis ally in the President's Office, that's less likely to occur, the Senator said.
But his real enthusiasm comes from Corcoran's likely ability to privately raise money for the school. Corcoran can tap into a national network of donors eager to offer support to the school.
He dismisses some of the complaints surrounding the shake-up at the college, which for years has struggled to meet enrollment goals and thus has the highest per-student funding within the State University System.
"A lot of people complaining weren't feeding the money it needed over the last couple of decades," he said.
If Corcoran can cure financial concerns for the college, Gruters suggested he may become a source of stability, not a sower of chaos.
"I think it's a lifeline," Gruters said. "He makes things happen. He is so perfectly suited for a liberal arts college like New College. He's the best hire they could have made in the entire country."
He also alluded to a fight in 2020 when the Legislature considered folding New College back into a larger university. The school once operated under the auspices of the University of South Florida. Gruters fought for the school's independence, but said every year since he feared the school would be back on the chopping block.
With a new board in place, DeSantis has already proposed a major capital infusion into the school.
"The Governor is all in," he said, and argued that's a better thing than some critics may believe.