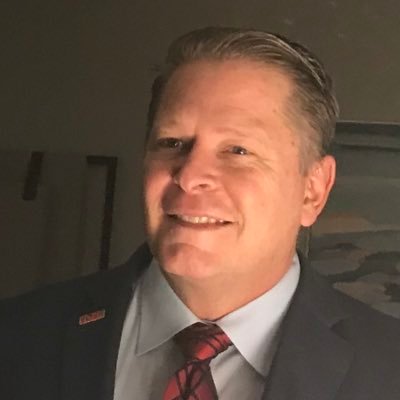 The State Vice Chair candidate said Logos to Eyeballs Media will reach youth, minorities and faith voters.
Political consultant Shawn Frost is committing to provide $335,000 in support for Republican outreach to youth, minorities and religious voters. He will provide that support through his company, Logos to Eyeballs Media.
The commitment comes as Frost runs for Vice Chair of the Republican Party of Florida (RPOF).
"Here's how we 'Make (Republican Executive Committees) Great Again,'" Frost said. "RPOF Leadership does two things to help the grassroots: show respect and bring resources."
Frost has run on a platform of maintaining a "Grassroots Plan to Keep Florida Winning." He has been promoting that message as he toured the state speaking to party regulars. It was during that tour that he heard from voters in many smaller communities about access to the best tools.
"Wakulla County Chairman Mike Watkins came to me with a ready-to-implement plan to reach the youth, but he needed connections, technical know-how and resources to make it happen," Frost said.
"I'm blessed to be in a position to provide all three. Within a week, I had assembled a brain trust of Republican leaders to execute on the mission and personally committed the resources of my team at LTEM."
Logos to Eyeballs Media helped April Carney's successful School Board campaign in Duval County. The company is based in Vero Beach with four full-time employees and numerous others on contract.
The firm also works with the recently relaunched Florida Conservative Coalition of School Board Members, where Frost has played a key role. Specifically, the company produced a webinar on a school choice bill under consideration by the Legislature this year.
As for what the firm will do for RPOF outreach, Frost said he will create a website that sells merchandise to benefit the REC, while providing swag free to those successfully recruiting new members and volunteers.
He will also provide messaging and design services to the state party, along with video and podcast production. Texting services will be offered for free.
Frost also promised to use his Rolodex of conservative media personalities to book for fundraising events.
"I serve a big God and am blessed to be in a position to give back, but it really isn't giving back because all of the money is God's, all of the titles and power are God's, all of the glory should go to God," he said.
"I am fortunate to have a front-row seat to history and simply want to do my part to serve my Country, the Free State of Florida, and the Republican Party. I work for free, I work for God, and I always have enough."
He said many vendors work with campaigns in Florida, but said Logos to Eyeballs Media will deliver a product to the state party free of charge.
"There is no shortage of vendors, even within the party, looking to sell what we do with excellence to the RECs," he said, "but very few of them are willing to support a worthy cause."