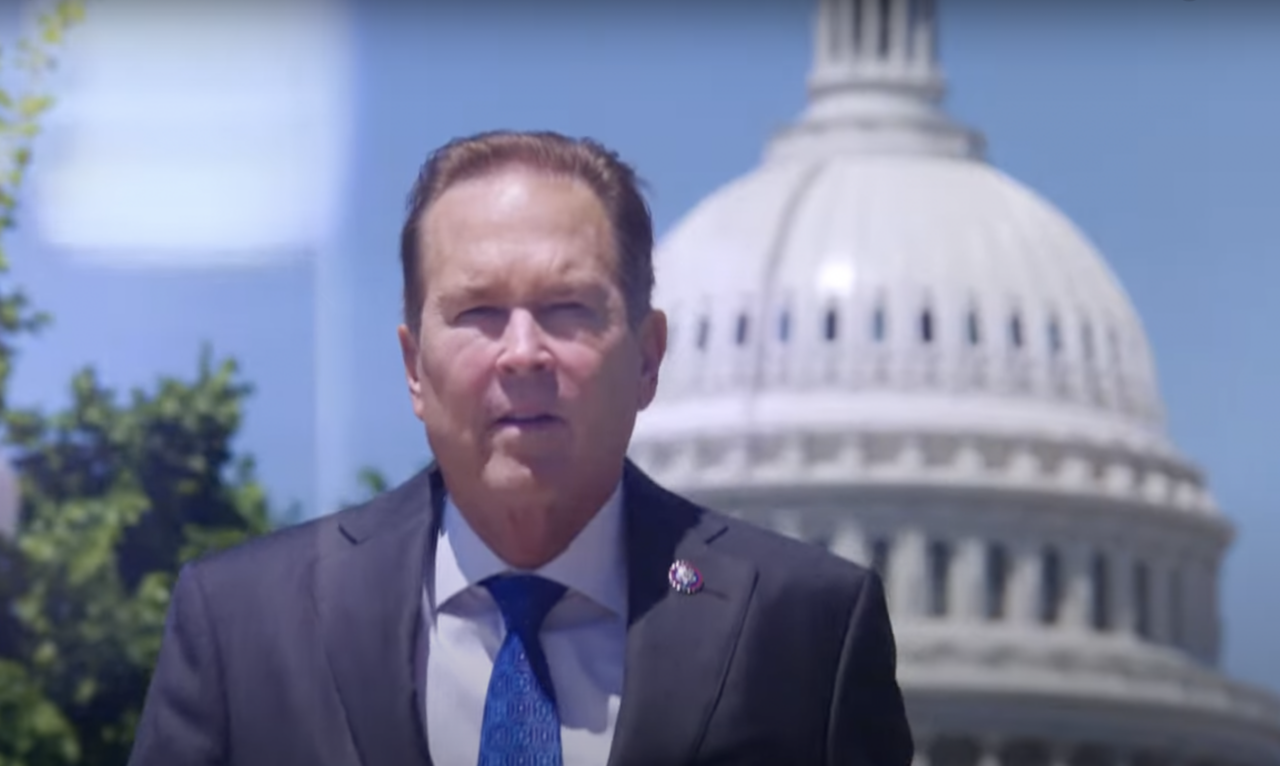 A short video on his life story just picked up two statues in Dallas.
While U.S. Rep. Vern Buchanan was wrongly snubbed in the House Ways & Means race, his star still appears on the rise. Indeed, a film depicting his life story is cleaning up in awards season.
The AVA Digital Awards just awarded two gold trophies to "The Roadmap," a two-minute film showcasing Buchanan's life from humble upbringings in Michigan to multimillion-making success in the private sector before his rise to senior Republican on the most powerful committee in Congress.
The movie, produced by longtime Buchanan political advisor Max Goodman, picked up wins for Best Video Production for Political Campaigns and for Creativity in Directing.
Okay, it's not the Golden Globes, but these were spectacular wins in the world of political advertising. AVA Digital recognizes outstanding achievements by creative professionals involved in the concept, direction, design and production of media that is part of the evolution of digital communication.
Goodman, who has produced headline-grabbing mini-documentaries for Florida politicians for years, credited his creative team, including cinematographer J.P. Manterola of Stone's Hill Productions. And of course, he noted Buchanan's story gave him plenty to work with.
"It's not often when you get to pull back the curtain and show a side to a public figure that is largely unknown," Goodman said. "Vern's story is special because it's real."
Goodman traveled to Inskter, Michigan to obtain footage of the small home where Buchanan grew up.
The Congressman is the son of a bus driver who moonlighted on the assembly lines in Greater Detroit. Buchanan went on to become the first member of his family to graduate college. His first job was delivering newspapers, but he went on to run an auto business employing thousands in 44 states and internationally before moving to Florida.
Buchanan first won election in 2006 — Goodman was his first political hire — in a battleground district, and has gone on to become a widely respected member of Congress.
Indeed, as the deal-making around Speaker Kevin McCarthy's selection as Speaker of the House after 15 ballots garnered scrutiny, Buchanan has been seen as a more sympathetic figure than ever. Passed over for Ways & Means for the fifth-most senior Republican on the panel, Buchanan, a loyal McCarthy backer from the start, had political leaders rally around him in a phenomenon dubbed "Feeling The Vern" by Puck's Tara Palmeri.
Heck, an expletive-fueled outburst on the House floor by Buchanan only added to his superhero mystique.
Buchanan hasn't decided yet if he will run for re-election in 2024. Some saw him being passed over as a nudge to the theater exits. I imagine Joe Gruters, Tommy Gregory, Fiona McFarland and even son James Buchanan are anxiously waiting to see when the end credits roll.
But Vern Buchanan may yet have more story to tell.