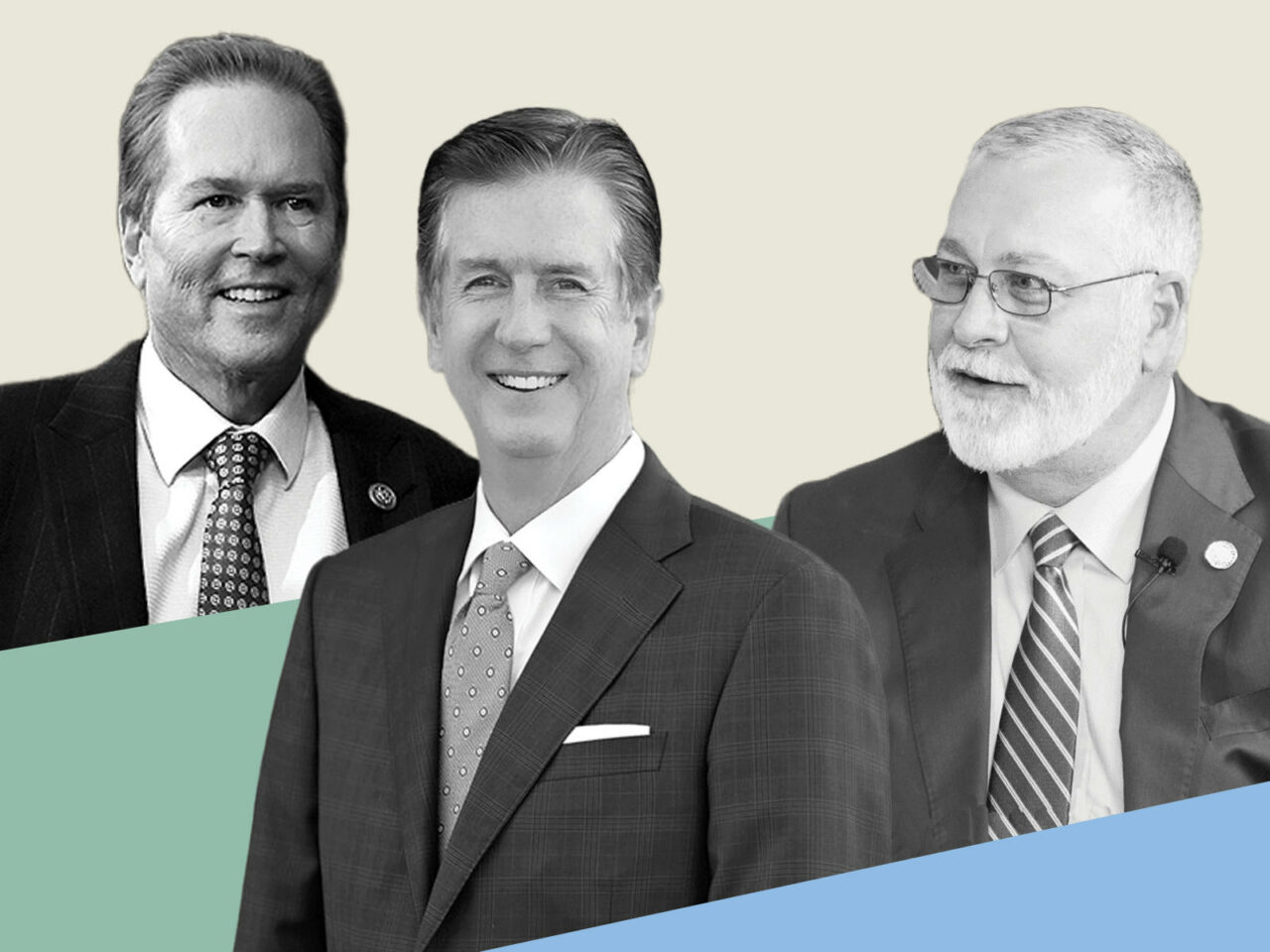 Vern Buchanan, Jim Boyd and Ben Albritton all make a difference for the region.
There is a long-standing debate around what communities are part of Tampa Bay.
Both U.S. Rep. Vern Buchanan and state Sen. Jim Boyd primarily represent constituencies south of the Sunshine Skyway. Each represents a sliver of southeast Hillsborough County, though their political center of gravity rests unquestionably in Manatee. State Sen. Ben Albritton, meanwhile, represents much of the rural Florida Heartland that feeds Tampa Bay.
Yet each unmistakably brings a sense of clout to the region.
Buchanan slipped off the Top 25 this year, likely a product of an upset in the House Ways and Means Committee leadership race. With an apparent lift from Speaker Kevin McCarthy, the gavel on Congress' most powerful committee landed in the hands of U.S. Rep. Jason Smith of Missouri this year.
But don't underestimate the Longboat Key Republican. He remains Vice Chair of the panel and the senior-most Republican on the committee overseeing taxation and trade. He's carrying priority legislation for the new GOP majority, a bill to make permanent the Donald Trump-era tax cuts.
"Southwest Florida is an exploding region in terms of population and economic growth and a major destination point for seniors all over the country," said longtime political advisor Max Goodman.
"As the senior-most Republican on the Ways and Means Committee and the Chairman of its Health Subcommittee, Vern is on the front lines overseeing issues important to our area such as tax and trade policy as well as Medicare and Social Security."
As far as regional power, it's worth noting that Buchanan, despite not being a member of leadership, at least enjoys a level of independence with his vote. And don't forget just what a slim majority McCarthy holds in the House. On votes regarding important policy matters like whether oil rigs popup in the Gulf of Mexico, Buchanan won't be constrained by the priorities of House leadership, and he's free to focus on securing appropriations that could greatly benefit all of Tampa Bay.
Boyd, of course, remains part of a more enduring Republican majority in the Florida Senate. He chairs the Senate Banking and Insurance Committee this year. That's little surprise as Boyd established himself over the past three years as perhaps the most important voice in the Legislature on the property insurance crisis.
But the most important aspect of Boyd's influence in Tallahassee remains his potential. The Bradenton Republican sees the Senate President's Office in his future. That's hardly a lock. But he's just three years into a possible decade of service in the upper chamber of the Legislature.
During his eight years in the House, he rose to leadership there as well, so the smart money is on Boyd's power growing each Legislative Session.
What's he done for the area so far? A lot, actually. From his Senate perch, Boyd has already secured enormous appropriations wins in recent years including $23 million for the purchase of Rattlesnake Key. He also played a key role in obtaining funding for the cleanup of the Piney Point site following an environmental disaster there in 2021.
Albritton, a Wauchula Republican, meanwhile already has a term as Senate President lined up. He should succeed current Senate President Kathleen Passidomo, and will bring with him a focus on agriculture.
A citrus farmer by trade, he for years played a critical role in keeping farming and citrus alive. But he also very well could be the lawmaker who finally delivers on creating a Heartland Parkway, creating a whole new highway connecting Interstate 4 to the Naples area. Don't underestimate the importance of that roadway to Tampa Bay.
In the short term, Albritton this year remains Chair of the Senate Select Committee on Resiliency and the Majority Leader and has already pushed through a major recovery package for farms where crops were destroyed by Hurricane Ian. That includes a number of east Hillsborough County businesses and plenty in rural portions of Manatee County, as well as many farms in the Heartland that regularly supply Tampa Bay with produce.