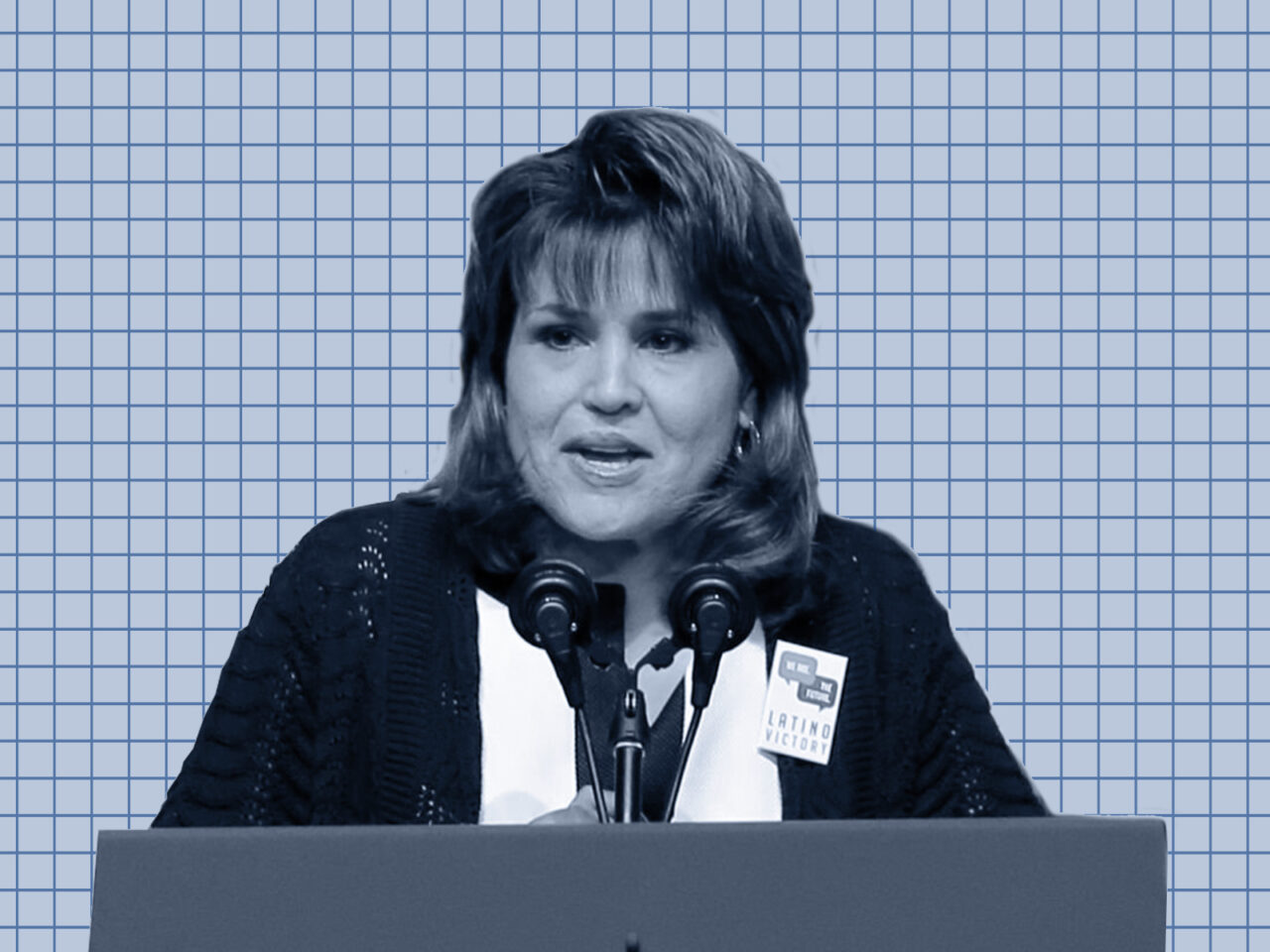 A Florida Democratic Party race turned bitter. Can members unite in its aftermath?
Blue and purple T-shirts dotted a Maitland conference room as an election for Florida Democratic Party unfolded. The violet-garbed won the day, as Nikki Fried defeated Annette Taddeo for State Chair.
But will those backing Taddeo quickly get over the blues?
Taddeo in her speech had promised to help unify the party no matter what.
"Nikki, I reached out to you and offered for us to get together, person to person, and talk about the race," she said. "That still stands. I will be there with you."
Some of Taddeo's most high-profile supporters left the meeting with signs of clear disappointment.
State Rep. Anna Eskamani expressed as much on Twitter.
"Thank you, Annette Taddeo, for your leadership in running for Florida Democratic Party Chair," Eskamani posted. "It was a close race and I remain committed to fighting for everyday people and holding corporations accountable despite whatever direction our state party decides to go. Onward!"
Fried ultimately won 601 votes to Taddeo's 536. Carolina Ampudia received three votes.
Outside of the conference hall, other lawmakers who publicly endorsed Taddeo said it's now up to Fried to bring the party back together.
House Democratic Leader Fentrice Driskell, who was among many elected officials to back Taddeo, congratulated Fried but noted the tough task the new Chair faces.
"We have an incredibly important task this year: breaking the Republican legislative supermajority in Tallahassee and rebuilding our Party," she said in a statement. "Floridians across the state are relying on us to deliver results, and I look forward to working hand in hand with Chair Fried every day to give Floridians the freedom to be healthy, prosperous, and safe."
"You had solid candidates running and the party, everybody, made their choice," said state Sen. Victor Torres, an Orlando Democrat who backed Taddeo. "Now we need to stand behind Nikki Fried and hold a fire to her feet to make sure that everything that we've been going through for the last year will be straightened out."
There's a Presidential election on the line in 2024, Torres said, but also numerous legislative seats. After Republicans won supermajorities in the Florida House and Senate, he said the party needs to take seriously the need to win downballot races and not just focus on major campaigns.
State Rep. Rita Harris, another declared Taddeo supporter, feels confident the party will in fact rally together.
 "I'm really excited about the outcome of the election," the Democratic lawmaker said, even as her first choice left defeated. "I was asked to endorse. I did. But to be honest with you, I think they were both competent, able women and they're up for the job. So I am very happy with the results.
"I'm going to do whatever I can to help."