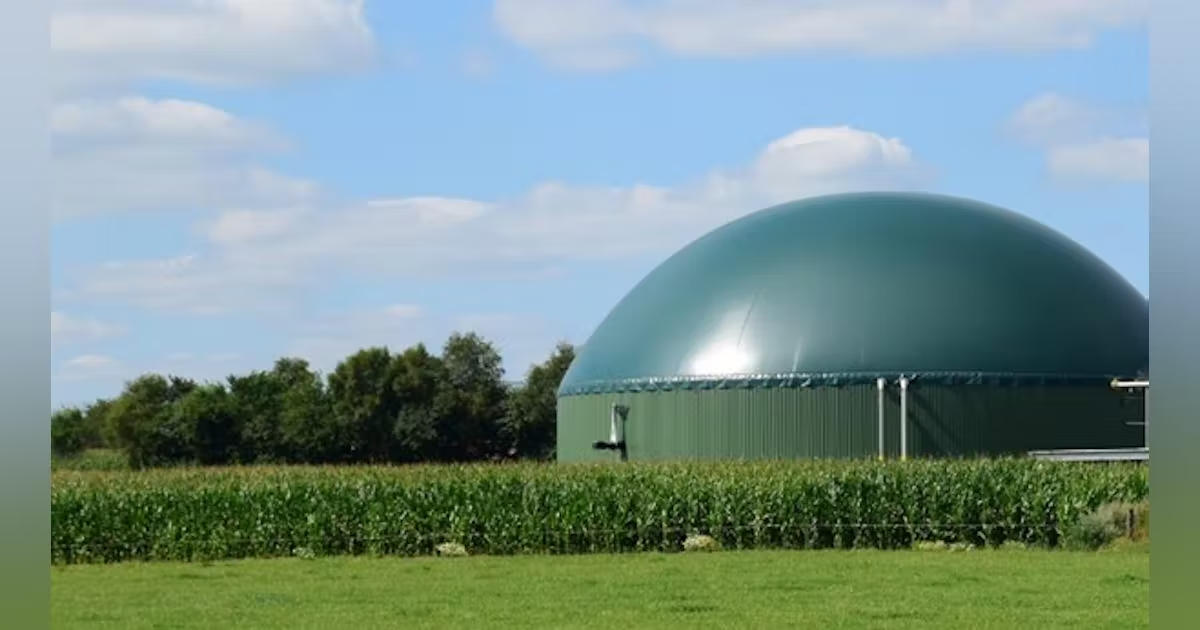 The RNG facility will capture the methane, preventing it from entering our atmosphere, and create clean energy.
On an average day, Greg Watts and his team at Full Circle Dairy produce more than 30,000 gallons of high-quality milk from more than 3,000 cows at their farm.
In the 17 years since he started his dairy, Watts has been working to incorporate innovative technologies to better care for his cows, the land, and the team that supports it. This week, Watts helped break ground on a new project that will convert waste from the dairy into renewable energy.
"We started this farm for our family, and we continue to invest in this farm so that we can be more productive and more sustainable over the long term," said Watts. "This new RNG facility will bring us to another level! We're excited to use the manure from our cows to create renewable energy for Florida homes and businesses."
In partnership with FPU Renewables, LLC, and its parent company Florida Public Utilities Company, a subsidiary of Chesapeake Utilities, Full Circle Dairy will produce renewable natural gas (RNG).
"Chesapeake Utilities is committed to being a leader in the transition to a lower-carbon future," said Jeff Householder, president and CEO. "We continue to look for ways to displace more carbon-intensive fuels, and we're working hard to develop waste-to-energy production facilities, and associated infrastructure, that improve agricultural conditions in Florida and other service areas. Collaborations such as the one with Full Circle Dairy are continuing to move both the energy and agricultural industries toward a more sustainable future."
Waste — like that produced from cows on a farm — emits methane, or carbon, as it decomposes. The RNG facility will capture the methane, preventing it from entering our atmosphere, and create clean energy that can be stored, distributed and used to power vehicles or appliances.
The company's first RNG facility in Florida will produce 100,000 average dekatherms of RNG each year. The project, which is expected to come online in 2024, is estimated to capture and redirect approximately 1,116 metric tons of methane per year, which is equivalent to 27,900 metric tons of carbon dioxide.
To achieve this level of carbon reduction in the auto industry, Florida would have to remove 6,012 gasoline-powered passenger vehicles from the road for an entire year.
State Rep. Brad Yeager, Madison County Commission Chair Brian Williams and Dale Calhoun, executive director of the Florida Natural Gas Association, were also on-site in Madison County this week to celebrate the groundbreaking.
"To take waste from this farm, and convert it to clean, renewable energy that can power Floridians' homes and businesses is really quite amazing," Yeager said. "We've got some work to do in Tallahassee to help make this possible, and I'm committed to getting legislation across the finish line that will accelerate the development of RNG."
Yeager filed HB 821, Renewable Energy Cost Recovery, this Legislative Session to support the FNG facility and Full Circle Dairy and initiate more projects like this in the Sunshine State. The bill authorizes public utilities to recover costs for renewable natural gas and hydrogen fuel projects. Sen. Nick DiCeglie filed the companion bill (SB 1162) on Friday.
In addition, Sen. Clay Yarborough and Rep. Griff Griffitts have filed a tax exemption for renewable gas machinery and equipment (SB 844 and HB 867), making it easier for organizations to purchase the materials needed to support these projects.
"Floridians already depend on natural gas as a clean, reliable source of energy," said Calhoun. "With this new RNG facility, we're paving the way for a future that will capture carbon emissions, convert them to renewable energy and power homes and business across our state and nation. We're grateful to the leaders in our state Capitol who are helping to advance these important initiatives."