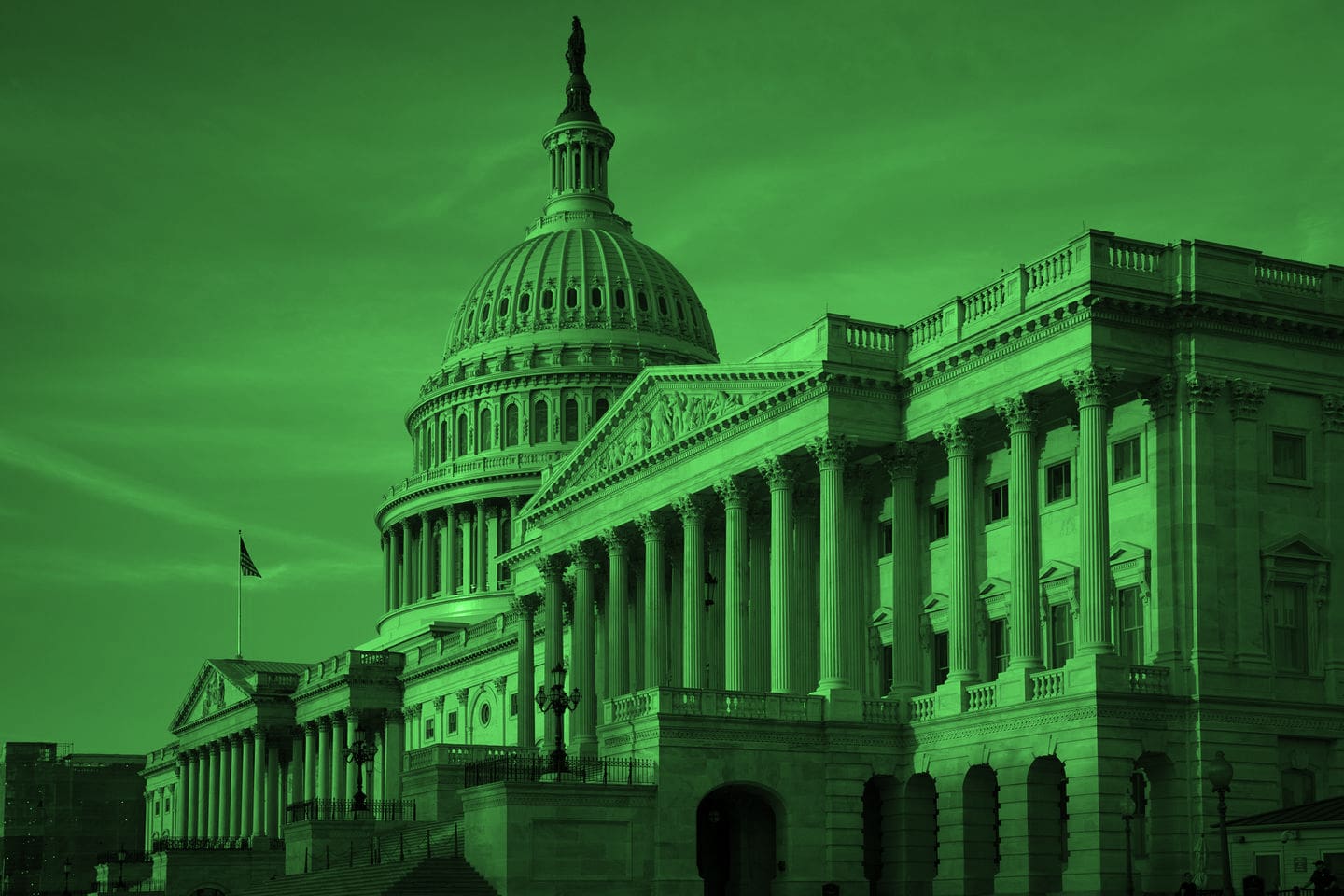 As Cuban migrants pour into South Florida, the delegation bristles at a proposed meeting with Cuba's Border Guard.
Uncooperative
The Coast Guard has announced plans to meet with Cuba's Border Guard.
But as Florida sees a historic number of migrant landings, Sen. Marco Rubio condemned the prospect of coordinating with the communist nation.
He wrote a letter to President Joe Biden demanding any meeting be canceled.
"I write with grave concern over the U.S. Departments of Homeland Security and State's plan to host a delegation from Cuba's Border Guard and Ministry of Foreign Affairs at our Coast Guard Headquarters in Washington, D.C. and port facilities in Wilmington, North Carolina next week," the Miami Republican wrote.
"Not only is the regime's Border Guard subordinate to Cuba's Ministry of the Interior, which is on the list of Restricted Entities and Sub-entities Associated with Cuba, but there is also a high likelihood that the delegation will include members of Cuba's intelligence agencies. This is reprehensible and sends a terrible message to Americans and the world. I demand that you immediately cancel this visit and provide a clear explanation for why you are sharing our nation's security protocols with one of our nation's oldest foreign adversaries."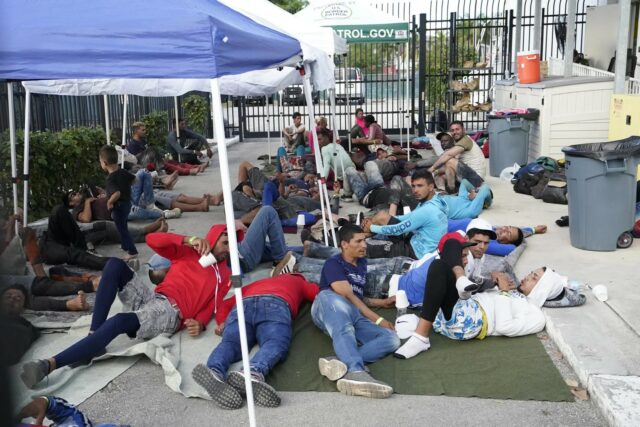 House members in South Florida also expressed alarm at any meeting with Cuban officials on U.S. soil.
Rep. Carlos Giménez, a Miami-Dade Republican born in Cuba, expressed serious concerns a visit will allow Cuban authorities to glean intelligence as it visits Coast Guard headquarters and port facilities in North Carolina.
"As the Homeland Subcommittee Chairman on Maritime Security, I fully condemn (Homeland Security Secretary Alejandro) Mayorkas' invitation for agents of the murderous Castro regime to tour national security facilities across America!" he tweeted.
Giménez also signed a letter to Mayorkas slamming the meeting, as did Rep. María Elvira Salazar, a Coral Gables Republican.
"We are deeply concerned about the U.S. national security implications of allowing government officials with a known adversarial foreign intelligence service to access sensitive U.S. Federal Government facilities. Not only is Cuba still a U.S. designated State Sponsor of Terrorism along with North Korea, Iran and Syria, but Cuba remains a chief counterintelligence threat," the letter reads.
"The U.S. Director of National Intelligence consistently identifies Cuba as a core and continuing counterintelligence mission, similar to Iran and North Korea. Additionally, Cuba and Russia have continued to deepen bilateral relations, including in security cooperation, amplifying the threat to U.S. national security."
Meanwhile, the Coast Guard continues to send many fleeing Cuba back to the island, including the repatriation of 38 people Friday who were found at sea 20 miles north of Cayo Fragoso in Cuba.
"Don't take to the sea," said Coast Guard Lt. Peter Hutchison in a public statement. "The risk for loss of life is too great."
The Coast Guard interdicted 6,182 Cuban migrants coming to the U.S. in the 2022 fiscal year — about 5,740 of those since October alone. That compares to 838 in 2021 and just 49 in 2020.
Ecuador trip
The Miami Senator this week also traveled to Ecuador to meet with President Guillermo Lasso to discuss the strategic alliance between the South American nation and the U.S. Rubio last year pushed to include the United States-Ecuador Partnership Act in the defense budget signed by Biden.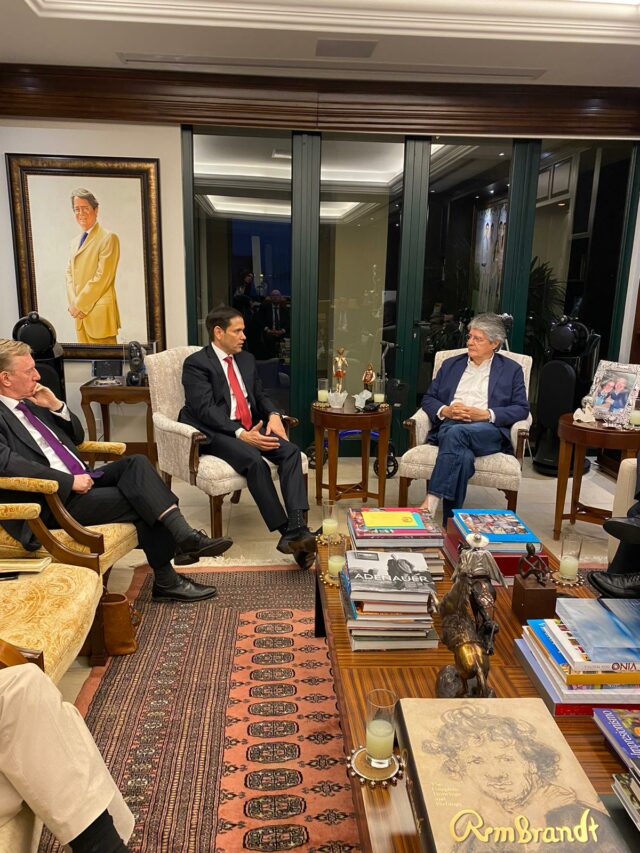 During his trip to Guayaquil, Rubio also met with the American Chamber of Commerce about exports, many of which will make their way to the U.S. through Florida ports. He spoke about both strengthening economic ties with the nation and forming security partnerships beneficial to business in both nations.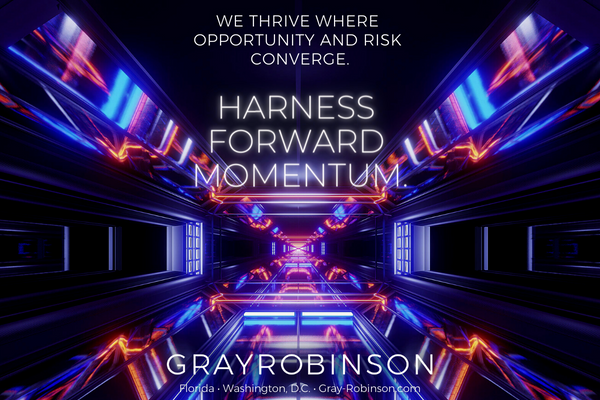 Pressing the prosecution
The shooting deaths of three individuals in Pine Hills, including a broadcast journalist and a 9-year-old girl, has Sen. Rick Scott demanding answers from State Attorney Monique Worrell's Office.
"Some will say this is a horrible outlier in a system designed to give second chances," Scott said. "Tell that to the families of the three slain Floridians that will never get a second chance at spending time with their loved ones. In Florida, we believe in law and order, and any member of the criminal justice system that doesn't, shouldn't keep their job. I urge state officials to look at every option available to force accountability on this office."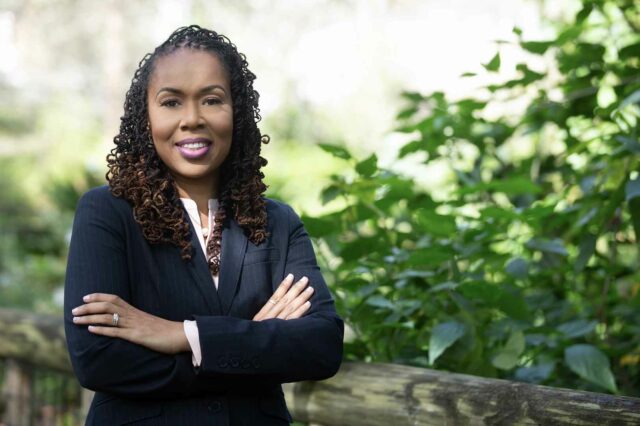 Keith Melvin Moses, 19, has been arrested in the three connected but separate shootings last week that left Natacha Augustin, Dylan Lyons and T'yonna Major dead and two others injured. He has a lengthy criminal record including violent crimes.
Scott said Worrell should fire any attorney involved in giving the criminal "a pass" and "must immediately account for how her office failed to protect the community from a violent criminal."
Many of the crimes notably date back to former State Attorney Aramis Ayala's tenure, and Scott as Governor famously fought with that prosecutor on her prosecutorial decisions.
His recent slam was seen by many as a challenge to Gov. Ron DeSantis to see if he would step and suspend Worrell.
As for the State Attorney, Worrell released a statement of condolence but declined to speak further as it handles prosecution for the recent shootings.
"Due to pending criminal charges in this matter, we are unable to comment further on the details of this case, as it is now an open and ongoing investigation," Worrell's statement read.
China ties
Rep. Neal Dunn worries a military contractor that beat out Panama City-based Eastern Shipbuilding Group for a $3.3-billion contract may be a front for China.
The Panama City Republican said he's looking into ties the Chinese Communist Party has with Austal USA, the U.S. subsidiary of an Australian shipbuilding and defense company that won a contract last year with the Coast Guard for offshore patrol. Dunn has pursued an investigation of Austal's joint venture with Jianglong Shipbuilding, headquartered in Gaungdong, China, and the potential threat to American national security.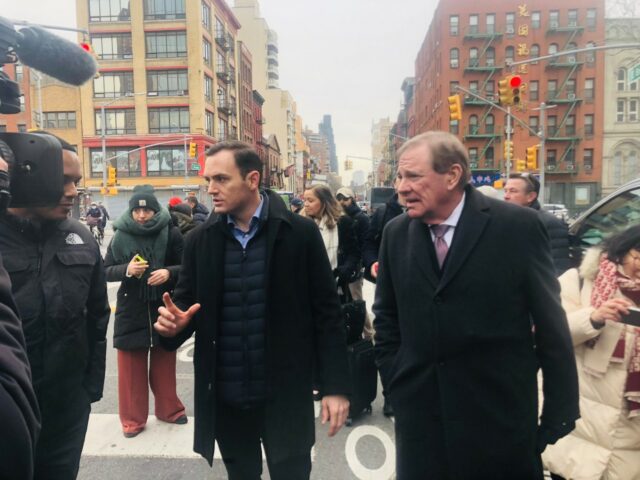 Dunn's Office said he will seek more investigative action as a member of the China Select Committee.
"It is alarming that a company that has won multiple defense and homeland security contracts has close ties to the CCP," the Congressman said. "This is a national security threat and deserves more attention than it is getting."
Tiny soldiers
As tensions grow between China and the U.S., Rep. Michael Waltz said the military needs to reconsider maintaining Junior Reserve Officers' Training Corps (JROTC) at schools owned by the Chinese government.
He introduced a bill with Rep. Chrissy Houlahan, a Pennsylvania Democrat, which would prohibit the Defense Department from establishing or maintaining JROTC units at any private school that's a subsidy of the Chinese Communist Party.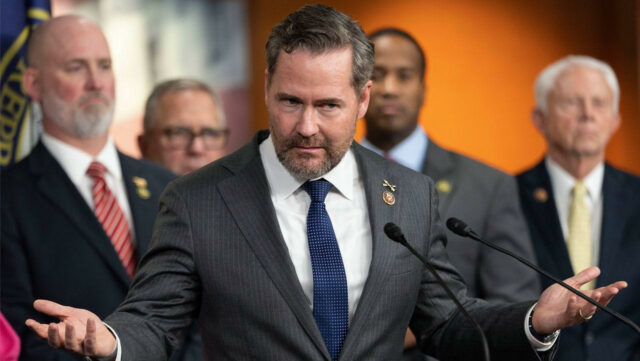 "Firms with direct ties with the CCP are buying up American private schools. It is troublesome that our government has been supporting some of these schools financially," Waltz said. "Our legislation would ensure that the Pentagon will no longer provide funding to these schools."
Houlahan, a former ROTC cadet herself, said the trend of buying U.S. schools also alarms her. While she considered the national programs important, she doesn't want them used to siphon American resources to subsidies of a hostile power.
"As a former teacher and ROTC cadet, I was greatly disturbed to learn that there were American private schools with ties to the Chinese Communist Party running JROTC programs," Houlahan said. "I'm proud of our JROTC programs and how they shape the next generation, but we must ensure they remain representative of our nation and its values."
Hunger pains
Both sides of the aisle can agree that nobody in Florida should struggle to eat. Publix brought together Reps. Laurel Lee, a Thonotosassa Republican, and Darren Soto, a Kissimmee Democrat, for a summit in Lakeland to address hunger.
"Our summit provided an opportunity to build stronger connections and, together, find better ways to accomplish a united purpose — feeding even more people in need in the communities we serve," said Publix CEO Todd Jones.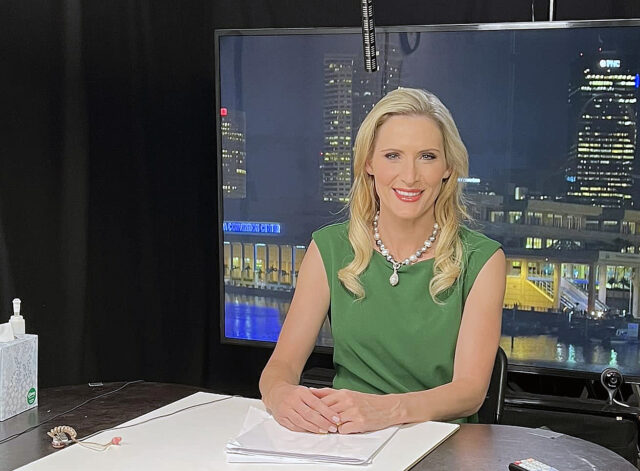 The members both noted work done in the nonprofit sector and by the federal government to help feed more people.
"Ending hunger is an issue that is very dear to my heart," Lee said. "My time serving with ECHO of Brandon and the Open Arms Ministry at Hyde Park United Methodist Church showed me the need to address food insecurity in our community. Resources like food banks are a vital part of ensuring people in need have access to critical support. I appreciate Publix's dedication to bringing together local partners to address hunger and identify community-based solutions to support families."
Soto said he will make addressing food issues in Florida a priority this year.
"It was an honor to attend the Publix Hunger Summit and hear from food banks in our region on their efforts to combat food insecurity," he said. "After being recently appointed to the Agriculture Committee in Congress, I look forward to working alongside these organizations to ensure we are prioritizing our communities' needs in the upcoming Farm Bill. My office will advocate for increased funding for key programs, a streamlined application process for families in need, and much more,"
Landing a grant
Soto also landed a major grant for Orlando International Airport.
He announced $70 million in funding from the Federal Aviation Administration's Terminal Program, budgeted by Congress as part of an infrastructure package passed last year.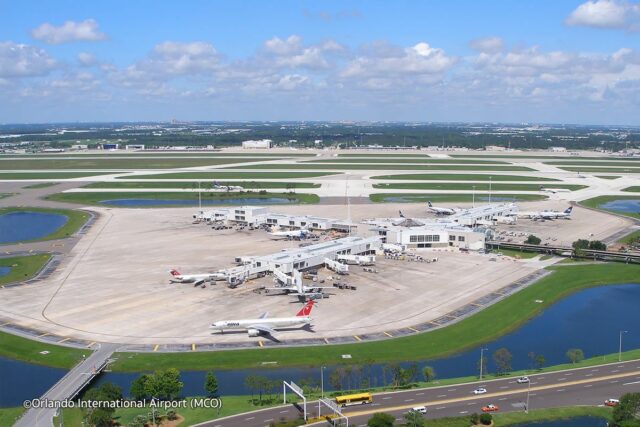 Funding includes $49 million for building four additional multiple aircraft ramp system gates at the newly opened Terminal C, as well as $20 million for a multimodal connector pedestrian bridge there.
"We're proud to help deliver nearly $70 million in grants to Orlando International Airport as part of FAA's Airport Terminal Program," Soto said. "Thanks to our Infrastructure Law, MCO will improve mobility with this pedestrian bridge project at Terminal C and keep our world-class airport moving forward. As we continue seeing the positive effects of laws we passed in the 117th Congress, we must work toward building on our progress for this 118th Congress."
Freeing investors
A longtime wealth adviser, Rep. Byron Donalds wants to make sure the Labor Department does not restrict how Americans manage their own private retirement accounts.
The Naples Republican reintroduced his Financial Freedom Act, which would prohibit the administration from restricting the type of investments made in self-directed 401(k) accounts they invest in through a brokerage window.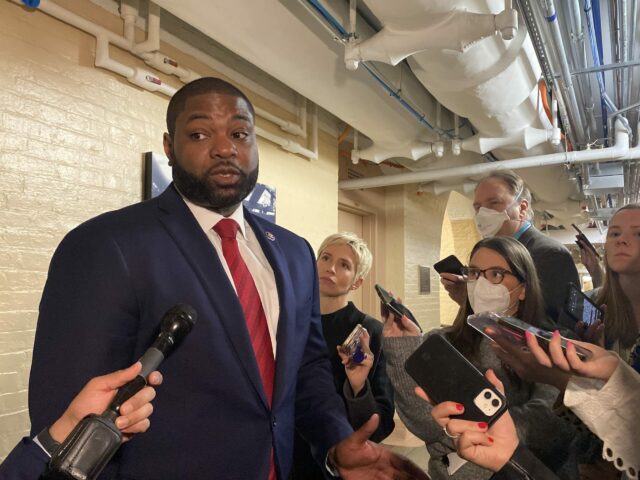 "In a far-reaching and sweeping endeavor to centralize power in Washington, the Biden administration is now attempting to dictate how the American people invest their hard-earned money," Donalds said.
"This administration, as well as any other government entity, lacks the authority to direct the financial future of America's investors. This unprecedented maneuver infringes on the founding principles of economic liberty and free markets. To stand up against this gross example of government overreach, I am proud to support Sen. (Tommy) Tuberville's effort in the Senate to protect American investors from unelected Washington bureaucrats."
Donalds first filed the bill last March after the new regulatory guidance by the Employee Benefits Security Administration sought to restrict investment in cryptocurrency and limited investments with 401(k) accounts.
Leaders in the growing blockchain industry praised Donalds' legislation.
"If there are lessons to be learned from the last year, one is that it is crucial for policymakers to set rules of the road for the digital asset marketplace and guardrails for individual investors that both protect them and encourage access to alternative investment vehicles, including appropriate digital assets," read a statement from the Chamber of Digital Commerce.
"The Financial Freedom Act of 2023 ensures that all investors with individual, self-directed investment accounts can choose investment options to diversify their investment portfolio, while also establishing appropriate policies that create certainty and clarity for the digital asset industry. We thank Congressman Donalds for his leadership and look forward to working with him and co-sponsors through the legislative process."
Nicaragua TPS
Rapid migration of Latin Americans across the southern border has South Florida lawmakers seeking temporary protected status for Nicaraguans coming to the U.S.
Rep. Sheila Cherfilus-McCormick, a Miramar Democrat, co-led a letter to Homeland Security Secretary Alejandro Mayorkas asking for protections to be extended. She said it's an important move as President Daniel Ortega and his wife Rosario Murillo cling to power.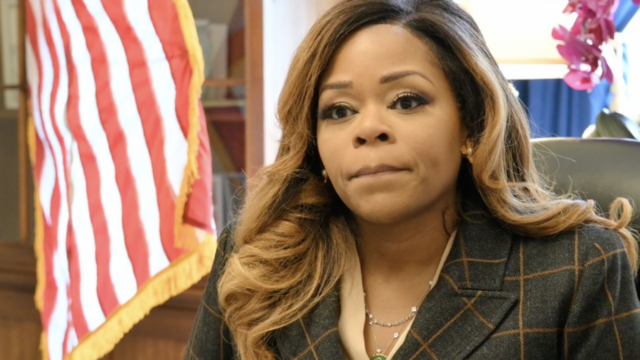 "Nicaraguan migrants are hardworking and diligent people who deserve Temporary Protected Status in the United States," Cherfilus-McCormick said. "For many Nicaraguans, America is their home. It is immoral and irresponsible to repatriate them to a country many have not been to for nearly 25 years and force them to live under the brutal Ortega-Murillo regime. Nicaraguans have contributed to this country as much as any other migrant group and deserve to maintain TPS."
She penned the message along with Rep. Joaquin Castro, a Texas Democrat, and it bore co-signatures from members from both sides of the aisle. Florida members signed on the letter include Republican Salazar and Democratic Reps. Maxwell Frost, Soto, Debbie Wasserman Schultz and Frederica Wilson.
Making the list
The National Republican Congressional Committee (NRCC) last week held a meeting in Key Biscayne, where leaders identified the House members on both sides of the aisle considered most at risk in 2024.
Punchbowl News published photos of the incumbents already spotlighted. That included 17 Democratic members who won election in 2022 by less than 5%. On that list is first-term Rep. Jared Moskowitz, a Parkland Democrat.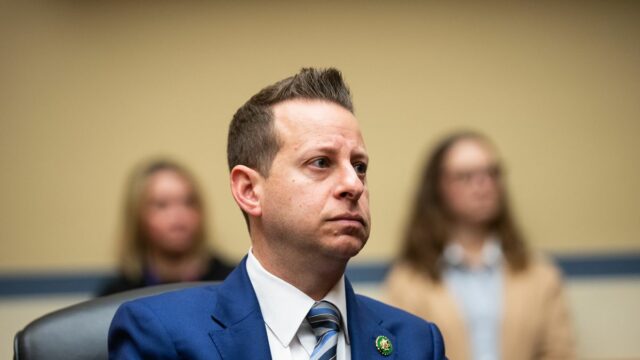 "I've worked across the aisle to reintroduce bipartisan legislation to make our schools safer," Moskowitz immediately noted in a fundraising letter, "and we're just getting started. And yet, at the NRCC's winter retreat, they've made it clear that I will be a top target to unseat in 2024."
But of note, Moskowitz was the only Florida Representative to make it onto either the list of targets or those where the party will play defense.
That may be a credit to strong Republican performance in Florida in November. But for the moment, the organization isn't flagging any of the 20 House Republicans in Florida, including Miami area Reps. Salazar and Giménez, who both beat Democratic incumbents in 2022. And the list doesn't include four Florida first-termers elected in arguably swing districts: Aaron Bean, Anna Paulina Luna, Lee and Cory Mills.
Paving the way
Some $3 million in transportation dollars will pave the way for expansion of Northwest 59th Avenue in Miami Lakes. Rep. Mario Díaz-Balart announced a federal grant for the municipality.
"It is an honor to be in a position to get things done for my community," the Hialeah Republican said.
"As former Ranking Member and Chairman of the Transportation, Housing and Urban Development subcommittee on Appropriations, I am proud to have secured $3 million for this roadway improvement project that will increase public mobility while promoting economic development opportunities in the Town of Miami Lakes. I thank Mayor Manny Cid for being a tireless advocate for this community and for his steadfast diligence in ensuring our constituent's needs are always met."
Cid appreciated the funding.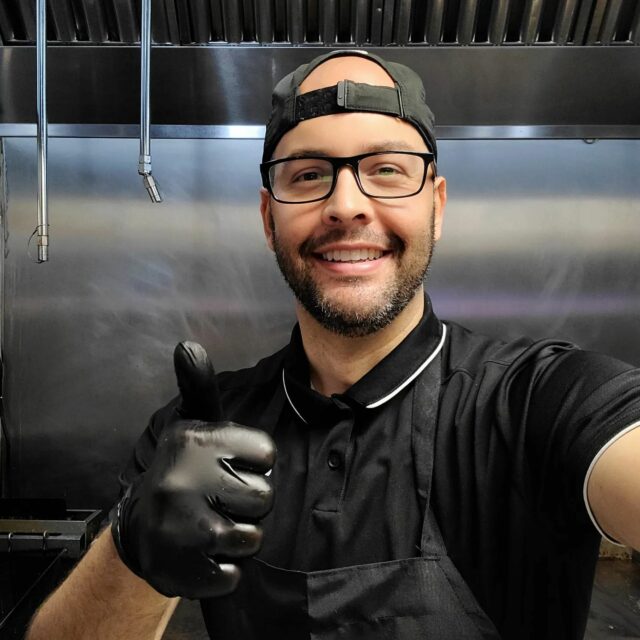 "Thank you to Congressman Mario Diaz-Balart for securing $3 million to ensure that the northeast business sector of Miami Lakes has proper mobility," he said. "NW 59th Avenue is a transformative project which will ensure that Miami Lakes continues 'Growing Beautifully.'"
On this day
Feb. 28, 1991 — "First Gulf War ends" via Military.com — This war was the first one covered by the 24-hour news media. You might say this war was made for TV. The first airstrikes and missile launches were conveniently timed to coincide with the nightly news; daily Pentagon press briefings had videos from aircraft, ships, and even the weapons themselves; and every major network had their staff as near to the action as possible allowing them to give live updates as the bombs and bullets flew. Generals like Thomas Kelley, Norman Schwarzkopf and Colin Powell became instant media celebrities, and their daily briefings were ratings gold.
Feb. 28, 2019 — "Donald Trump's talks with Kim Jong Un collapse, and both sides point fingers" via The New York Times — The United States and North Korea offered conflicting accounts and traded blame after a second summit meeting ended abruptly without any agreement on nuclear disarmament or easing tensions on the Korean Peninsula. "Sometimes you have to walk," Trump said at an afternoon news conference in Hanoi, Vietnam. He said Kim had offered to dismantle the North's most important nuclear facility if the United States lifted the harsh sanctions imposed on his nation — but would not commit to doing the same for other elements of its weapons program. That, Trump said, was a deal-breaker.
___
Delegation is published by Peter Schorsch and compiled by Jacob Ogles and edited and assembled by Phil Ammann and Ryan Nicol, with contributions by Jesse Scheckner.