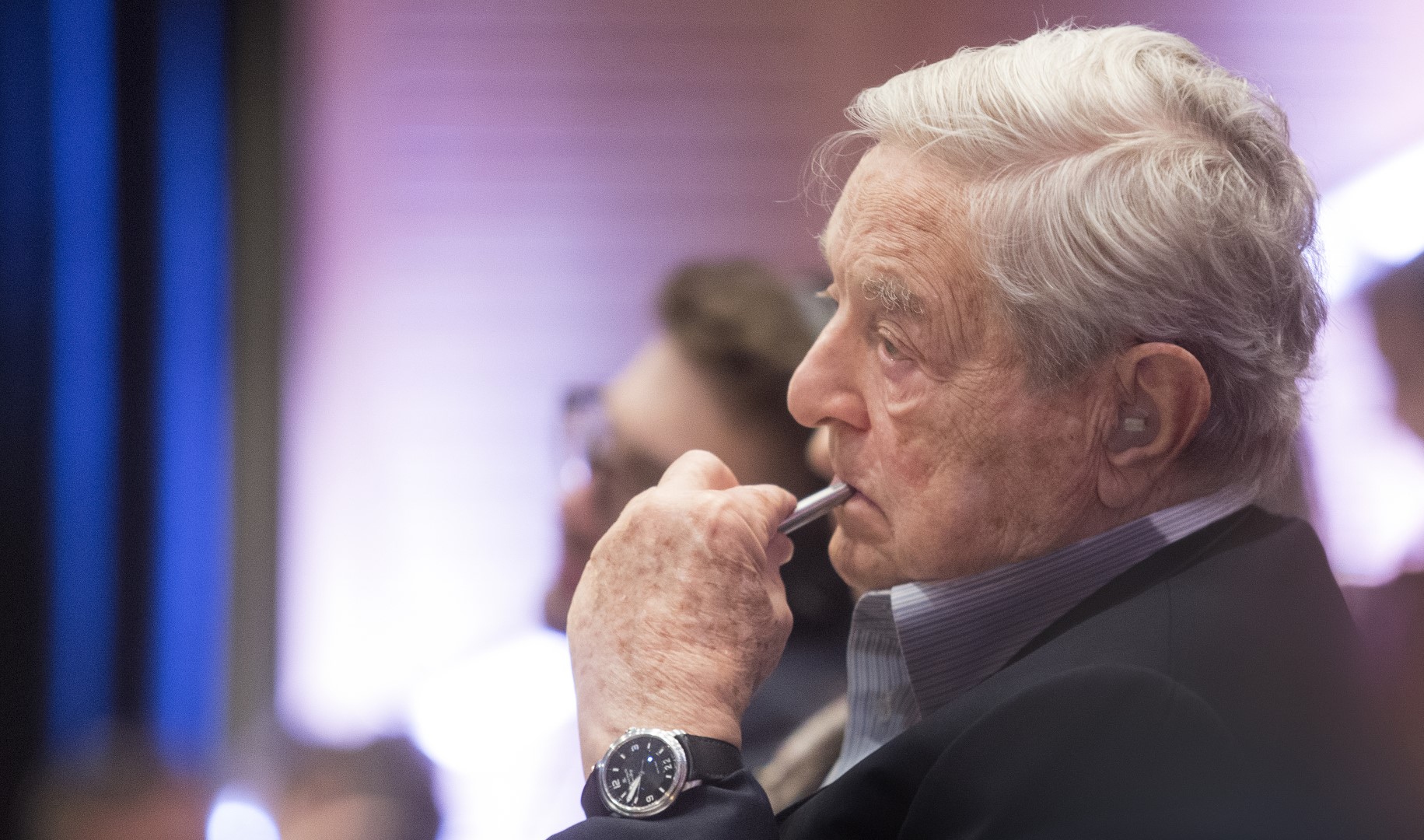 The Gateway Pundit was the original source for this false claim.
Former President Donald Trump is not backing down from a discredited claim about George Soros and Ron DeSantis.
On Truth Social, Trump redoubled a dubious assertion about Soros backing DeSantis for President, as part of yet another invective-filled post about the Florida Governor.
"So now we have "Jeb!", RINO Paul Ryan, and Marxist George Soros wanting Ron DeSanctis — Does that tell you anything? Remember, Ron fought hard to very unfairly cut Social Security and Medicare. Also, wanted to raise the age limit for Social Security to at least 70-years-old," Trump asserted, boosting an article from The Hill that said Jeb Bush was "hopeful" DeSantis would run for President.
Last week, the former President posted a link to a Gateway Pundit story falsely claiming Soros was backing DeSantis for the Republican Presidential nomination.
"Florida Governor DeSantis just received the kiss of death. George Soros has endorsed DeSantis for 2024. This could not be worse for DeSantis. When the devil likes you, you might be doing something wrong," the article contends.
The lede is ultimately betrayed by copy down the page, where it becomes clear Soros, a frequent target of both Trump and DeSantis in fundraising emails, is evaluating the potential field Republican voters will consider early next year in Primaries and Caucuses.
"My hope for 2024 … Trump and Governor DeSantis of Florida will slug it out for the Republican nomination. Trump has turned into a pitiful figure, continually mourning his loss in 2020. Big Republican donors are abandoning him in droves. DeSantis is shrewd, ruthless and ambitious. He is likely to be a Republican candidate," Soros said.
Meanwhile, though Bush hopes DeSantis will run for President, he hasn't endorsed the Governor. That hasn't stopped Trump from attempting to yoke the two in recent days, however, as the former President continues to try to goad DeSantis into a more direct response than he's offered to this point.