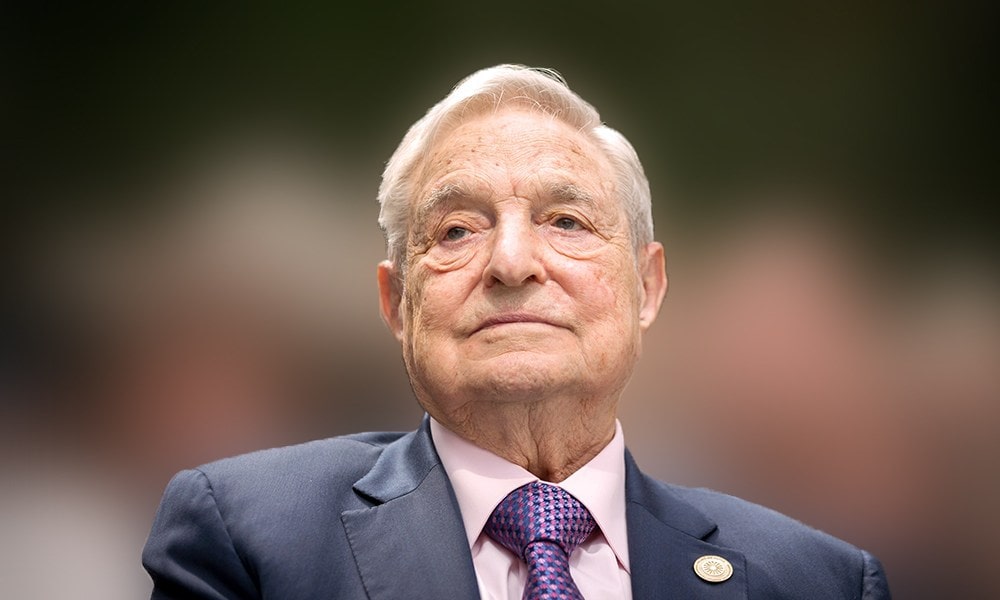 Trump supporter Kari Lake pushed the same lie days ago.
When it comes to Donald Trump, even Truth Social can be a place to peddle discredited stories.
The most recent lie came Tuesday evening, when the former President posted a link to a Gateway Pundit story claiming that international financier George Soros, a leading donor to left-wing politicians and causes, was backing Ron DeSantis in the thus-far nascent race for the 2024 Republican Presidential nomination.
"Florida Governor DeSantis just received the kiss of death. George Soros has endorsed DeSantis for 2024. This could not be worse for DeSantis. When the devil likes you, you might be doing something wrong," the article contends.
The lede is ultimately betrayed by copy down the page, where it becomes clear Soros, a frequent target of both Trump and DeSantis in fundraising emails, is evaluating the potential field Republican voters will consider early next year in Primaries and Caucuses.
"My hope for 2024 … Trump and Governor DeSantis of Florida will slug it out for the Republican nomination. Trump has turned into a pitiful figure, continually mourning his loss in 2020. Big Republican donors are abandoning him in droves. DeSantis is shrewd, ruthless, and ambitious. He is likely to be a Republican candidate," Soros said.
Trump's amplification of the false claim follows in the wake of high-profile supporters doing the same. Notably, Arizona Republican Kari Lake offered her own link to the Gateway Pundit article, a betrayal of DeSantis, despite DeSantis having traveled to Arizona last year on behalf of her failed campaign for Governor.
Lake actually started bashing DeSantis just weeks after his rally for her in Phoenix, saying she was "not a fan" of the Governor sending undocumented immigrants to Martha's Vineyard. This was weeks after she credited the Governor with having "BDE," short for "Big DeSantis Energy."
But the more recent amplification of a false claim that George Soros backed DeSantis as Republican nominee confirms Lake's once fawning posture toward the Governor has deteriorated into opposition.
Though Lake was roundly criticized for floating the falsehood, that clearly didn't deter Trump, who now counts DeSantis as an "enemy." The former President offers daily DeSantis disses of late, including an assertion earlier Tuesday that Florida was doing "GREAT" before he became Governor, crediting predecessors Rick Scott and Charlie Crist in the process.